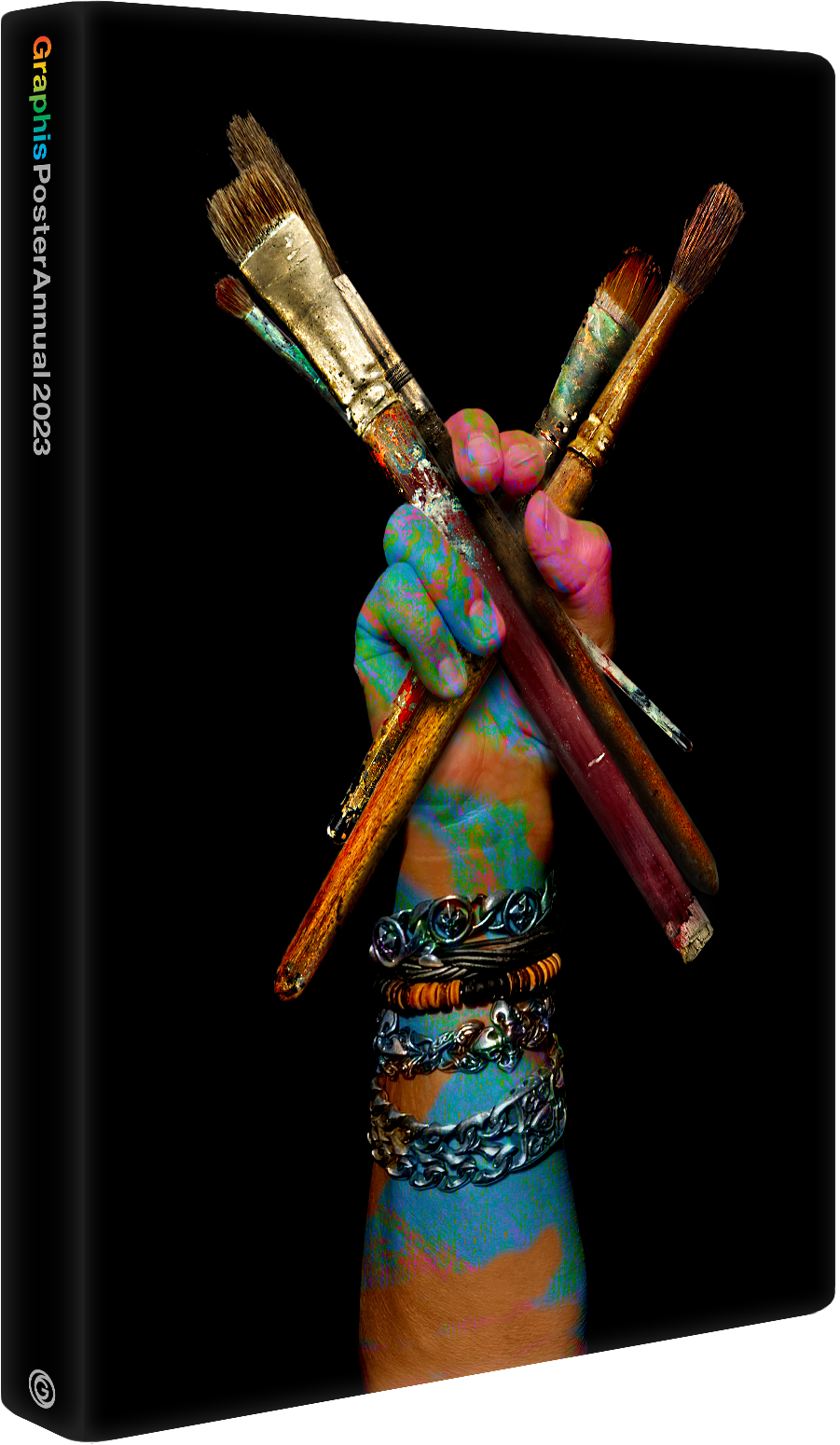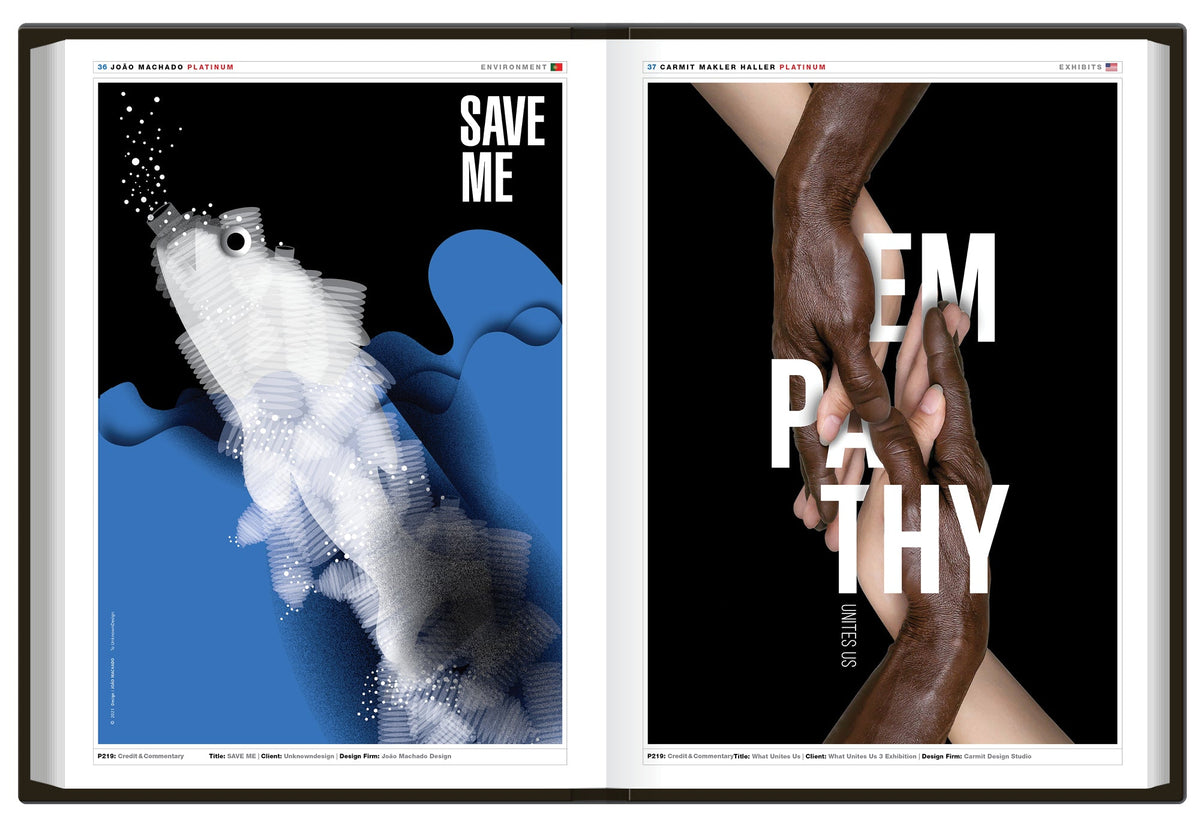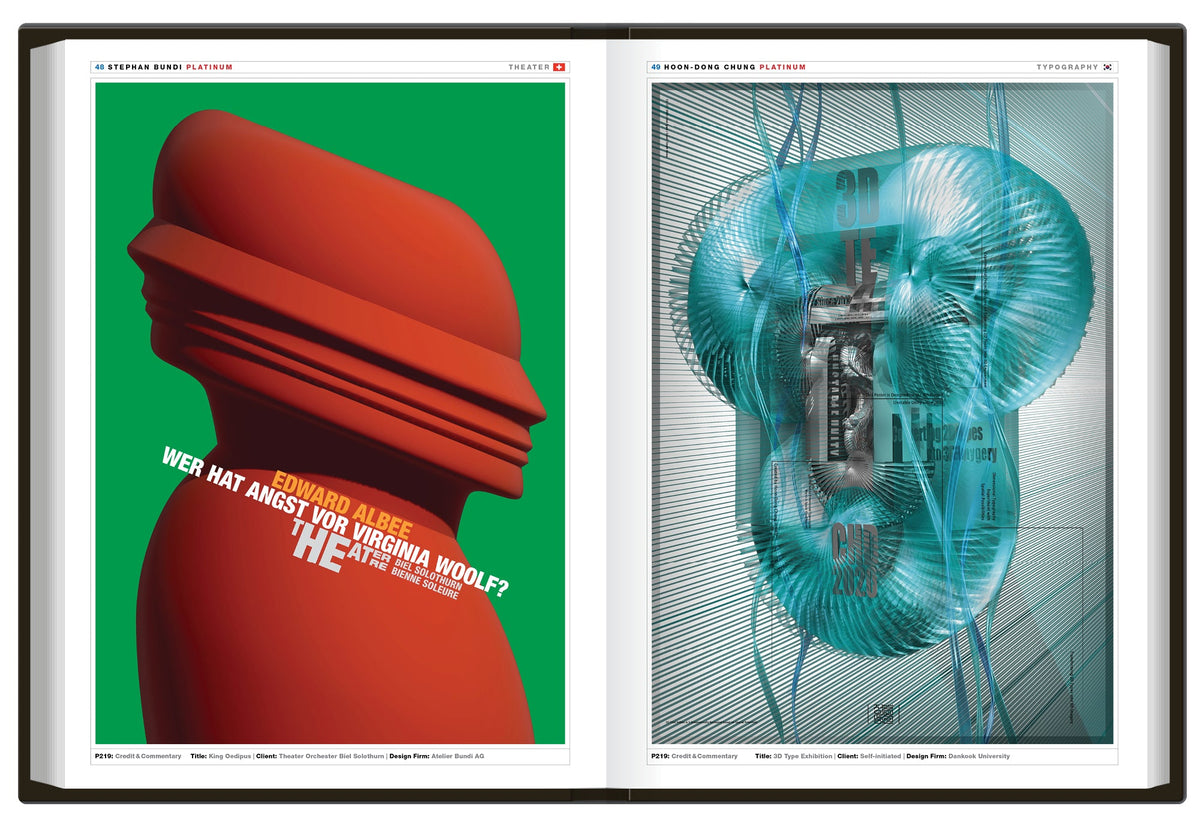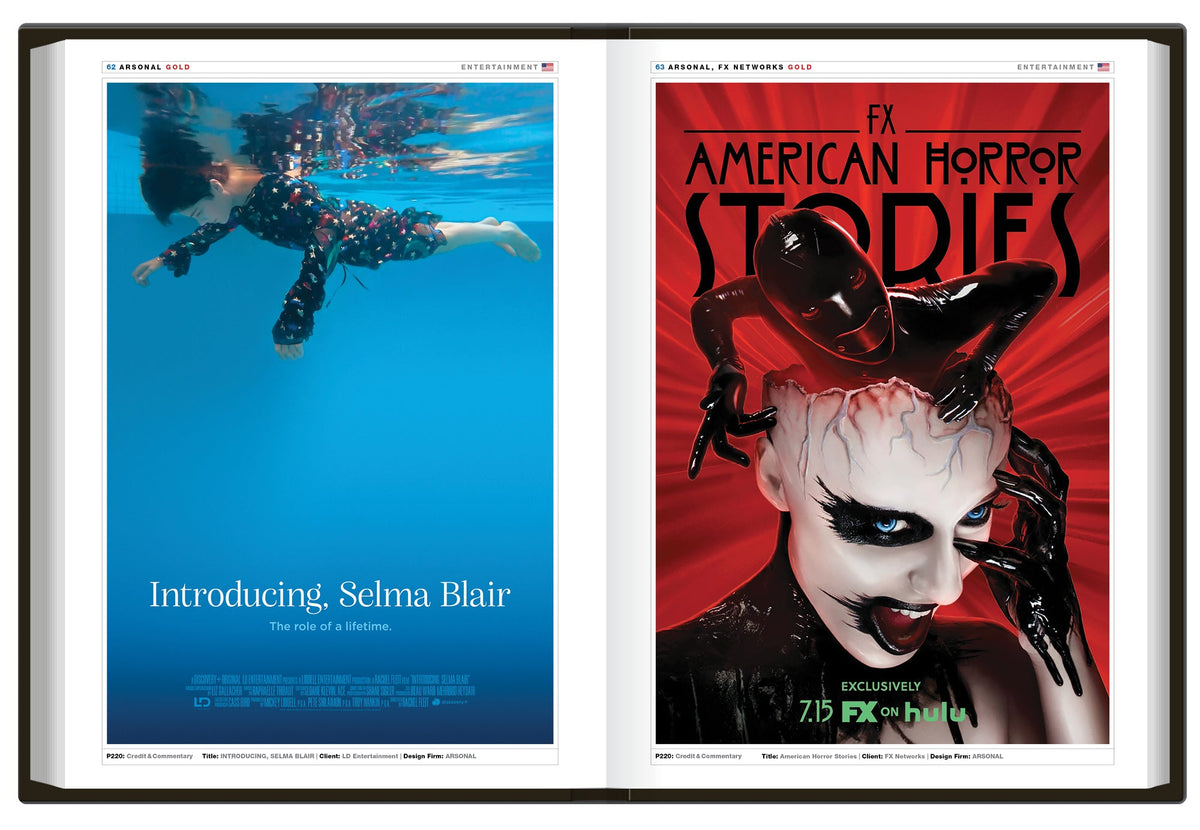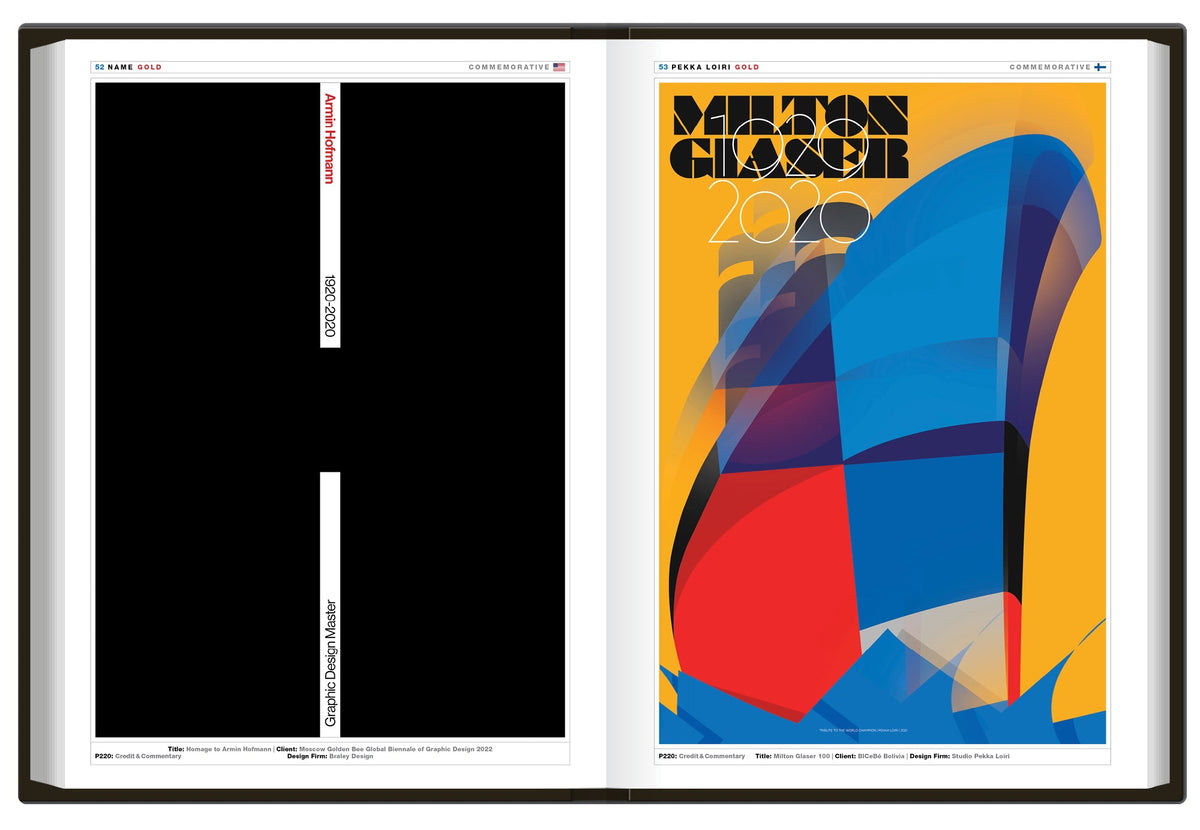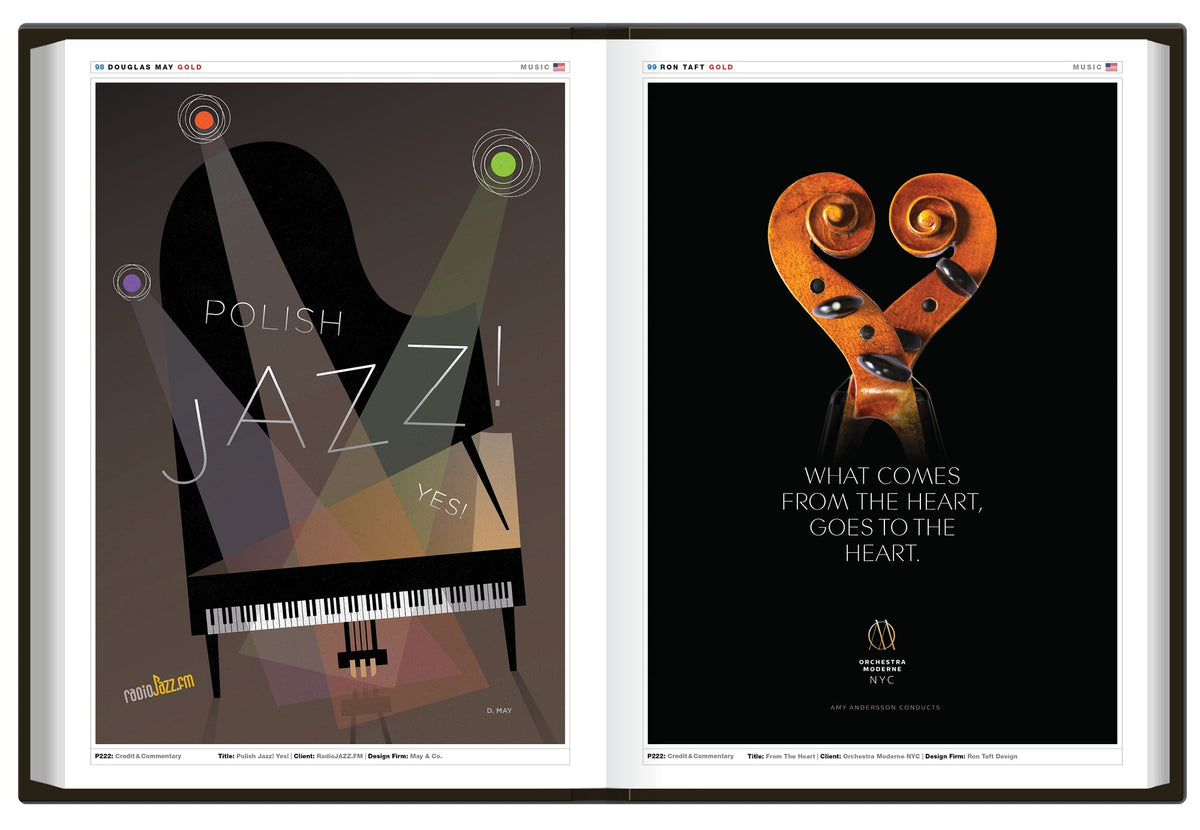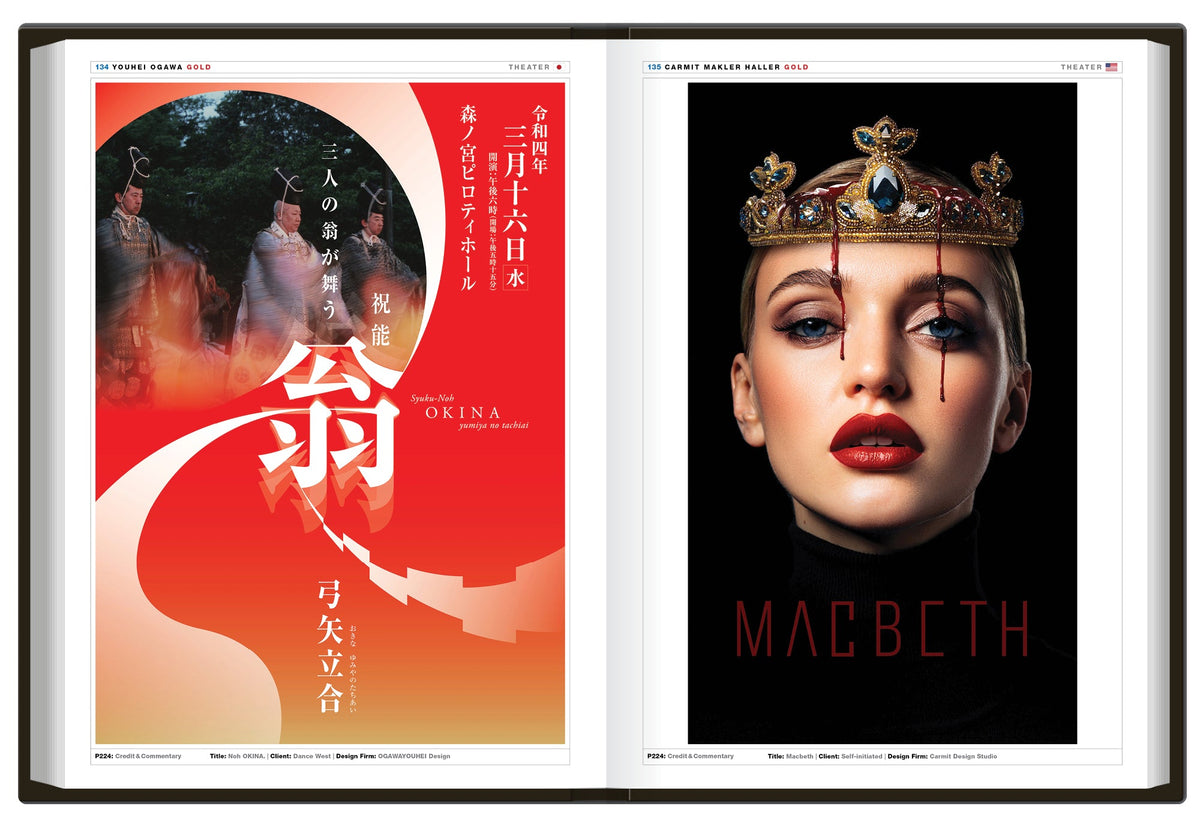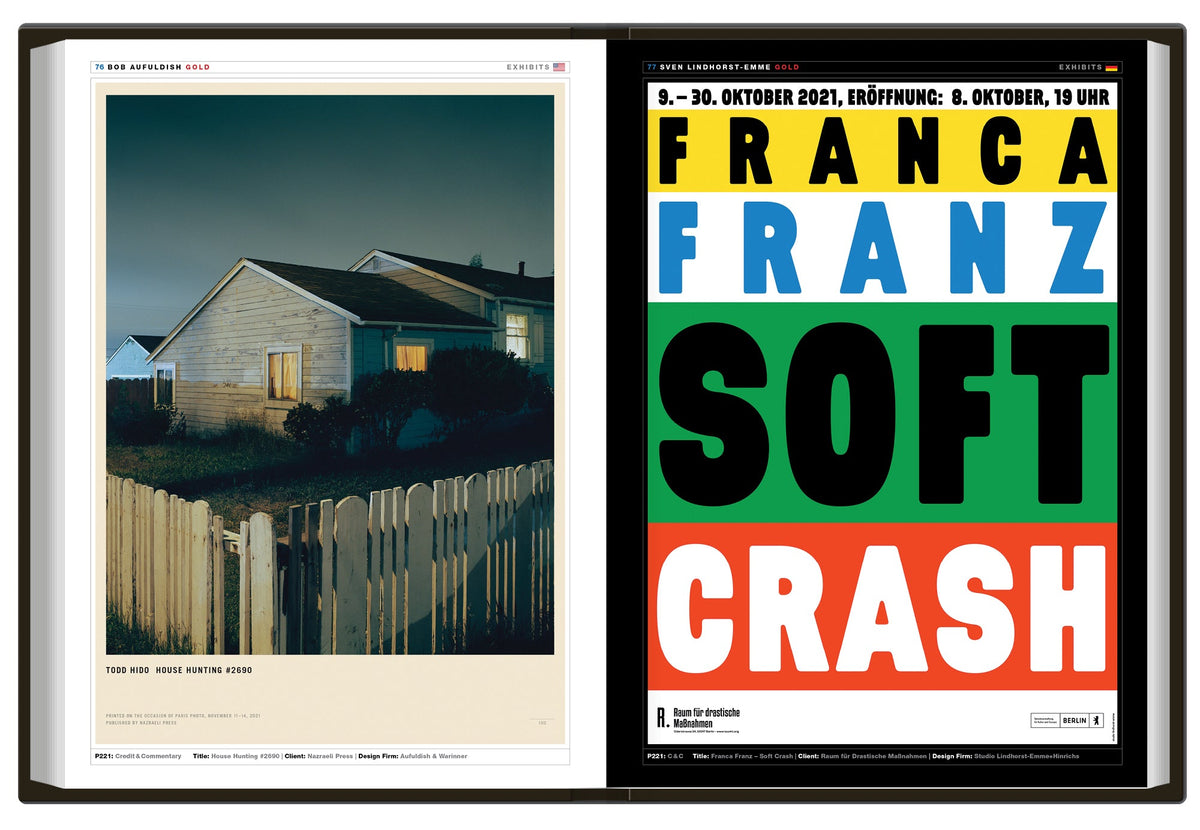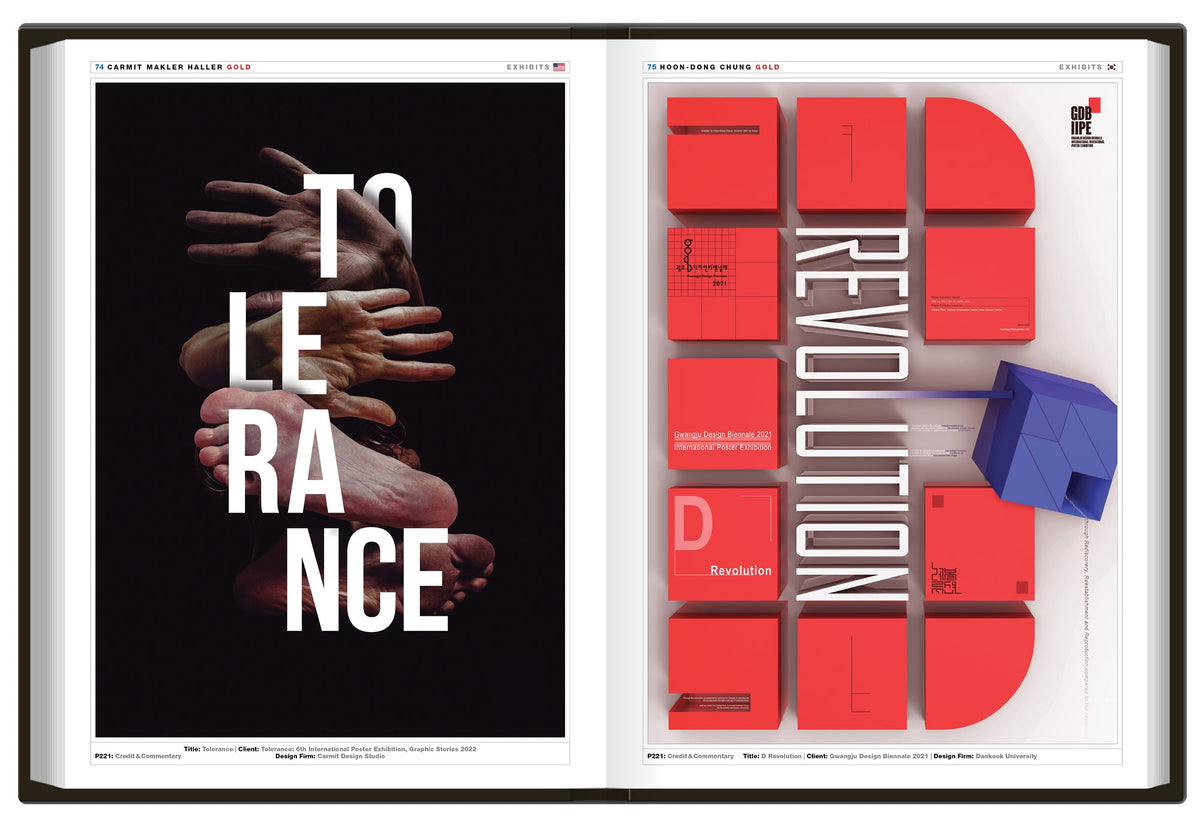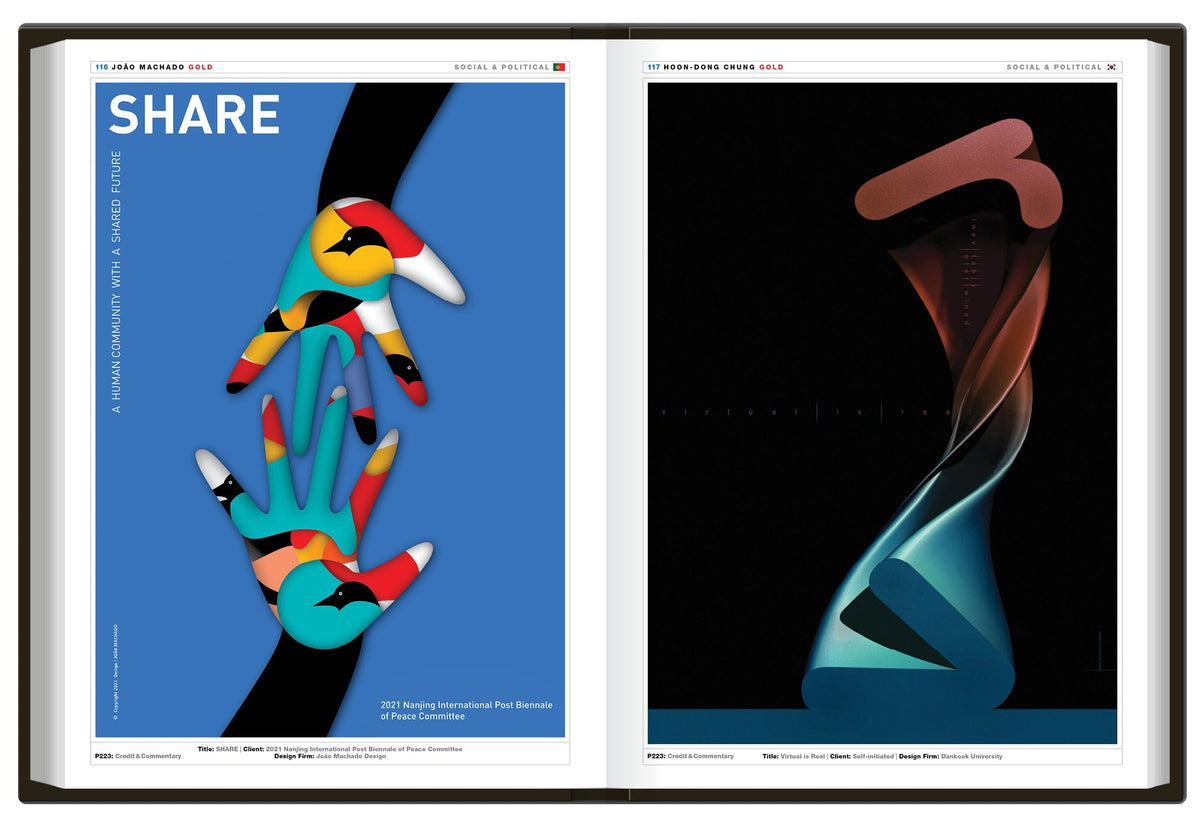 ---
Hardcover, 8.5" x 11.75", 3.57lb, 240 pages, ISBN 9781954632134
---
Winning Entrants: We gave 14 Platinum, 88 Gold, and 226 Silver awards, along with 116 Honorable Mentions, to numerous poster designers from around the world who pushed what poster design can be with innovative, creative works. Platinum winners include: Atelier Bundi AG, Carmit Design Studio, Dankook University, Fons Hickmann m23, João Machado Design, Ken-Tsai Lee Design Lab, LOGAN, Marcos Minini Design, Ron Taft Design, Ryan Slone Design, THERE IS Studio, Tsushima Design, Woosuk University, and Yossi Lemel.
Judges: Entries were judged by these design professionals: Brad Bartlett, Melchior Imboden, Yossi Lemel, Ariane Spanier, and Katarzyna Zapart.
Content: This book features international Platinum, Gold, and Silver-winning work. Honorable Mentions are also presented. Award-winning work from the judges and A Decade of Posters, featuring Platinum-winning works from 2013, is also included.

Credits & Commentary: Platinum and Gold-winning designers discuss their designs and explain the approach they took that resulted in their winning work.

Selling Points: This hardcover book displays full-page images of Platinum-winning work from talented designers. Gold and Silver-winning work is also presented, and Honorable Mentions are listed in the physical copy. All work is presented equally on our website.

Audience: This annual serves as a critical resource for designers, creative directors, design students, and anyone interested in poster design