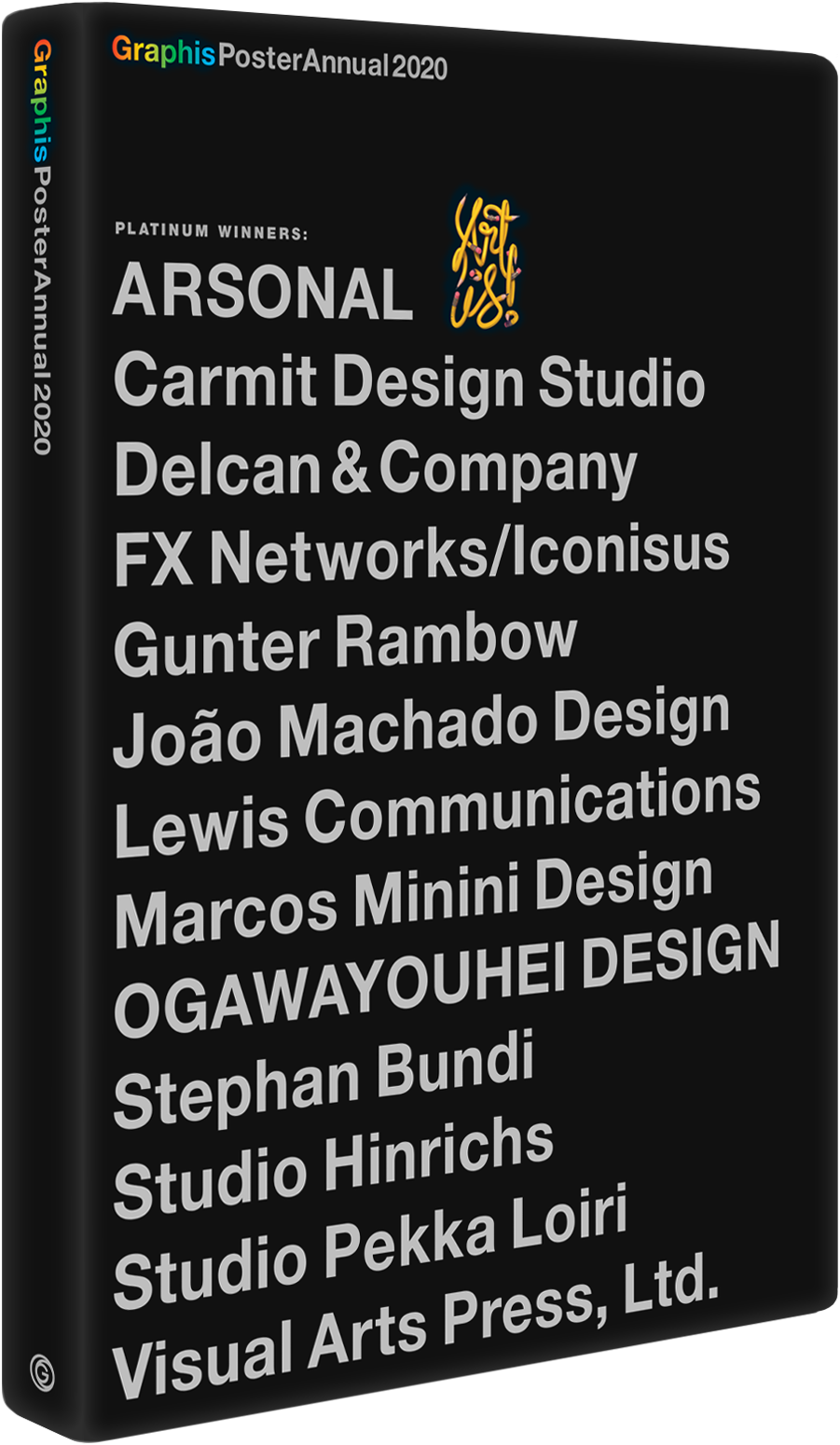 ---
Hardcover, 8.5" x 11.75", 3.57lb, 240 pages, ISBN 9781931241816
---
Winning Entrants: This year's Platinum Award Winners are ARSONAL, Carmit Design Studio, Gunter Rambow, FX Networks/Iconisus, João Machado Design, Lewis Communications, Marcos Minini Design, OGAWAYOUHEI DESIGN, Stephan Bundi, Studio Hinrichs, Studio Pekka Loiri and Visual Arts Press, Ltd.
Judges: Accomplished Poster Designers and consistent winners judged this year's competition: Takashi Akiyama, Rikke Hansen, Dermot Mac Cormack, Patricia McElroy, Gunter Rambow and Hajime Tsushima.
Contents: This Annual presents exceptional posters by each of the talented Judges, Platinum, Gold and Silver Award winning Posters, a list of Honorable Mentions, and a poster museum directory.

Credits & Commentary: All Platinum and Gold Award Winners have their assignments, approaches, and results presented in the back of the book.
Selling Points: This book contains high-quality, full-page images of Platinum & Gold Award-winning work from talented Poster Designers. Silver Award-winning work is also displayed and Honorable Mention is listed. Up to 500 entries from Platinum to Honorable Mention are archived on Graphis.com.
Audience: This book is a valuable resource for Designers, Art Directors, Illustrators, Design Professors, students, and poster enthusiasts.