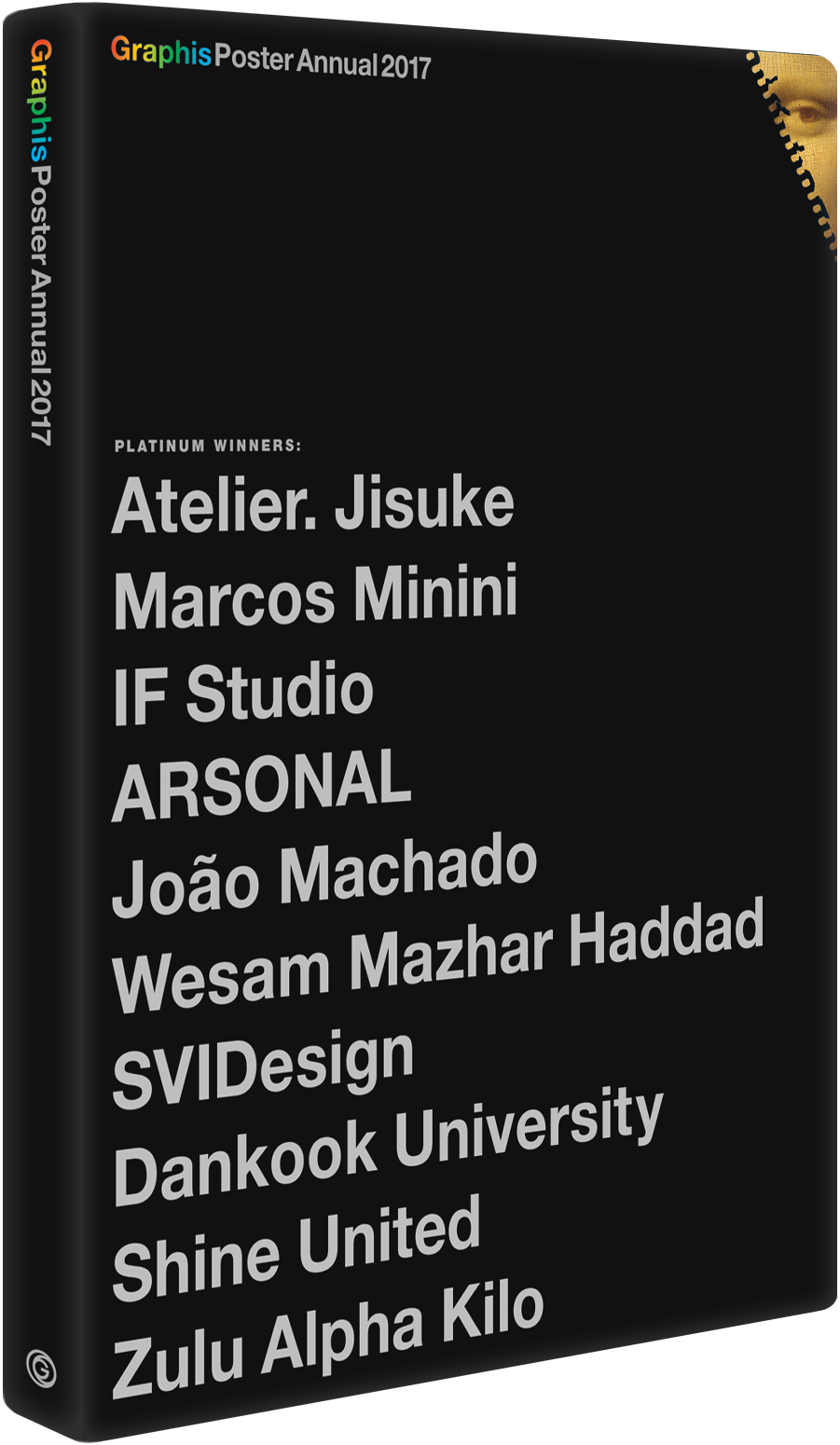 ---
Hardcover, 8.5" x 11.75", 3.73lb, 256 pages, ISBN 9781931241526
---
Winning Entrants: Platinum and Gold winners ARSONAL, Hoon-Dong Chung, IF Studio, Shine United, João Machado, Jisuke Matsuda, Marcos Minini, Sasha Vidakovic, Wesam Mazhar Haddad, Zulu Alpha Kilo, Skolos-Wedell, among many others.
Contents: This year, Graphis awarded over 500 winners, many of whom receive full-page presentations of their entries. Also presented is a Q & A with Ellen Lupton, Curator of Contemporary Design at the Cooper Hewitt Museum in New York City, and a list of international poster museums.
Credits & Commentary: This section gives the audience insight into the process behind the work: the assignment, the approach and the results.
Selling Points: This book contains full-page images of many award-winning designs.
Audience: Art Directors, Designers, Poster Enthusiasts, Teachers, Students, Curators and Museums worldwide.