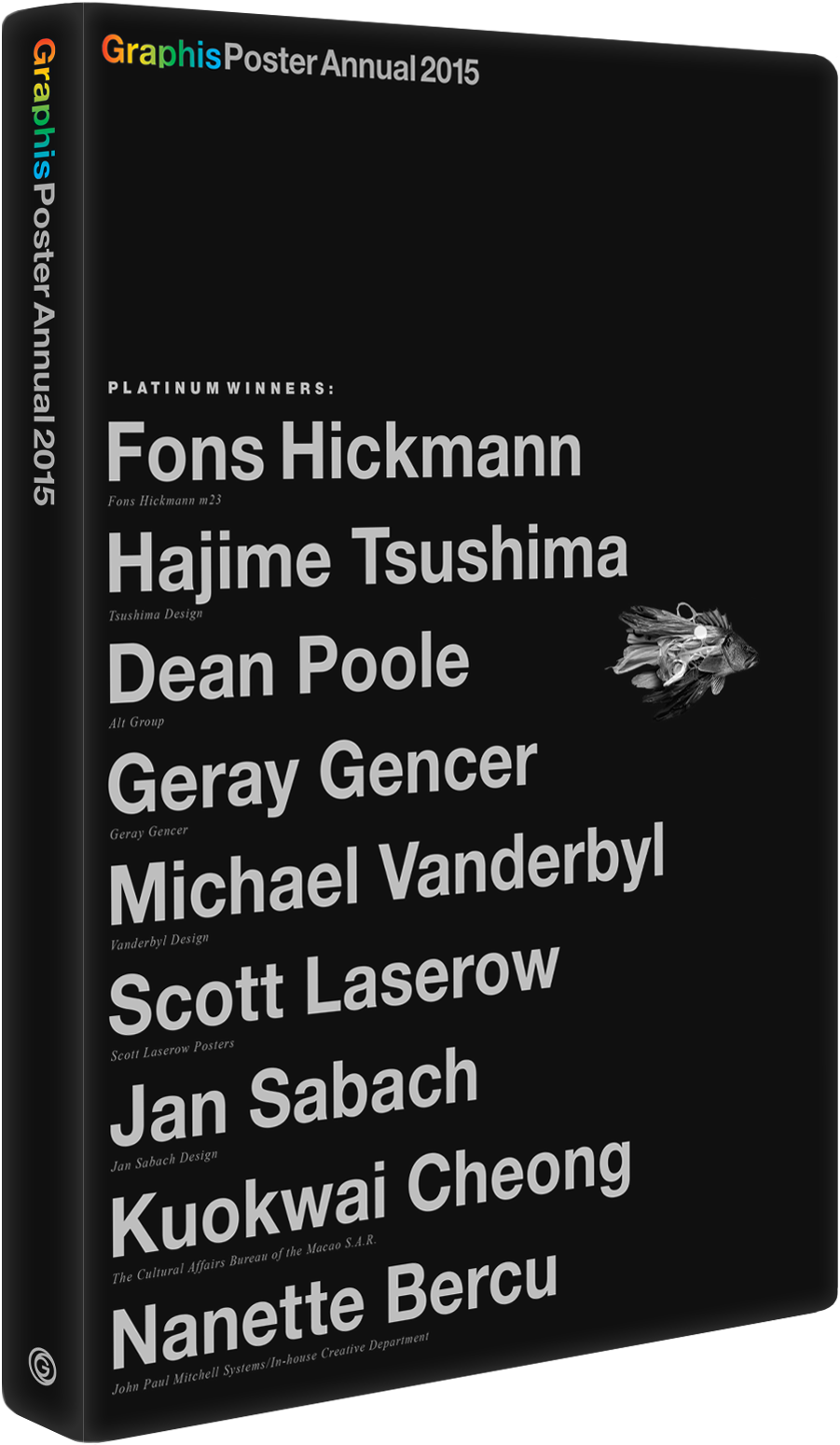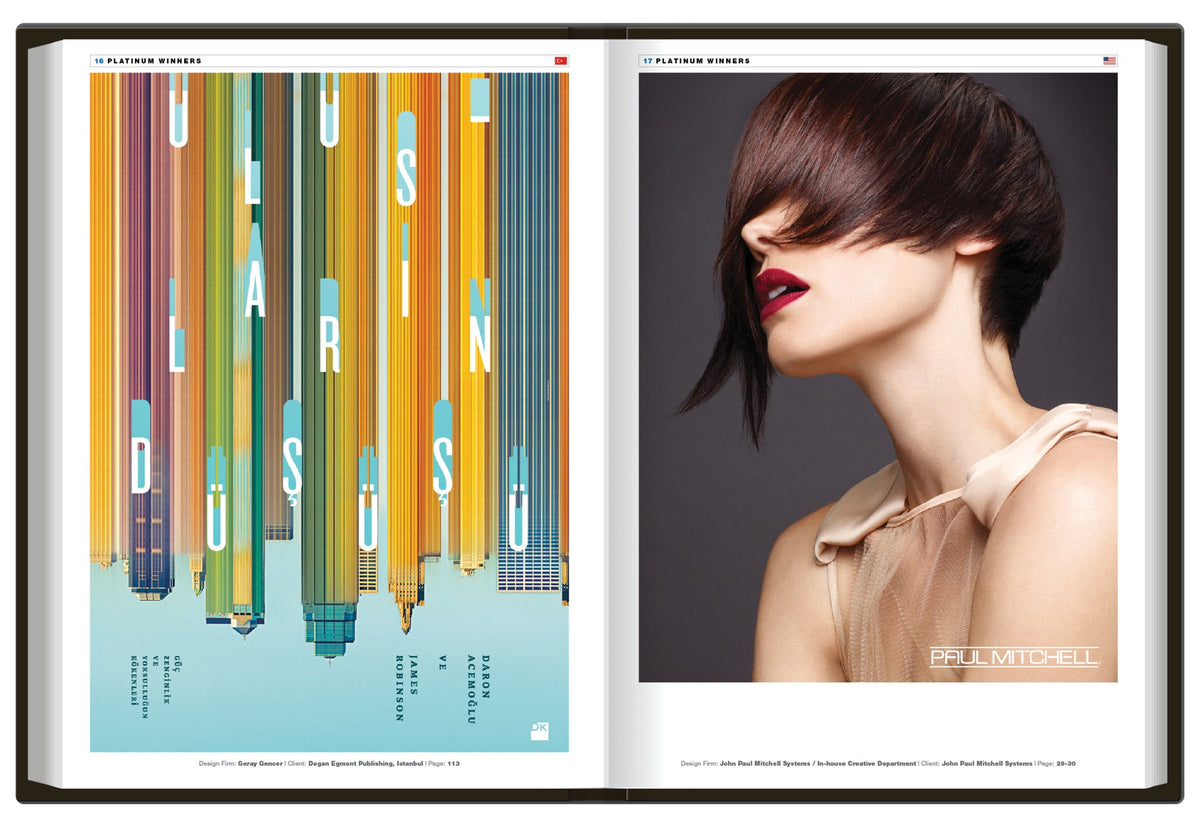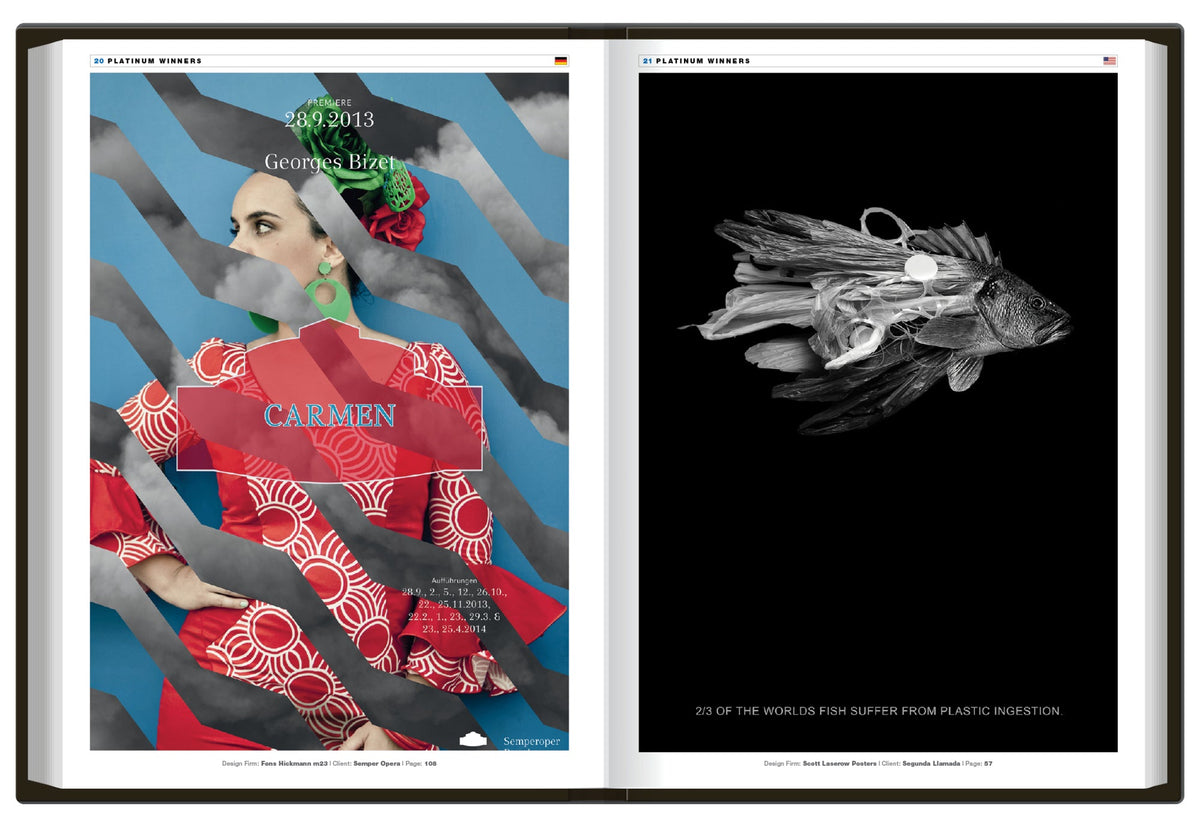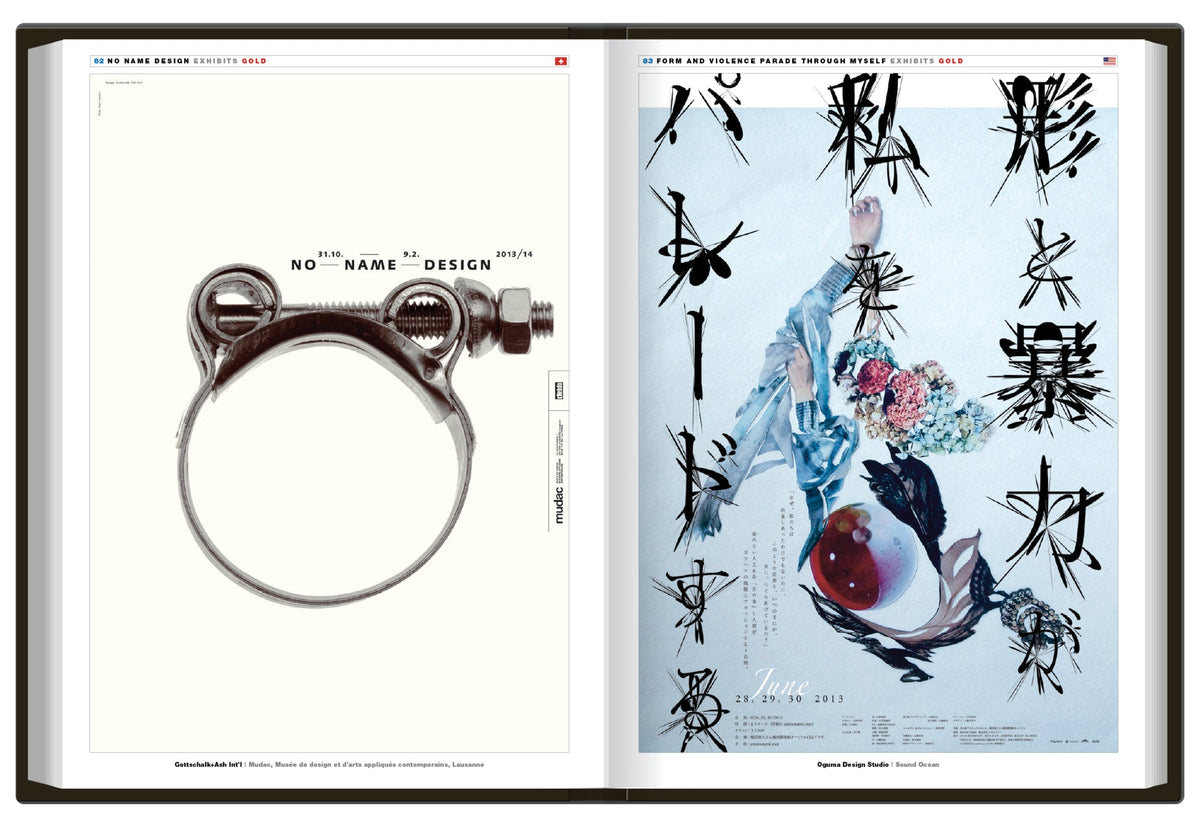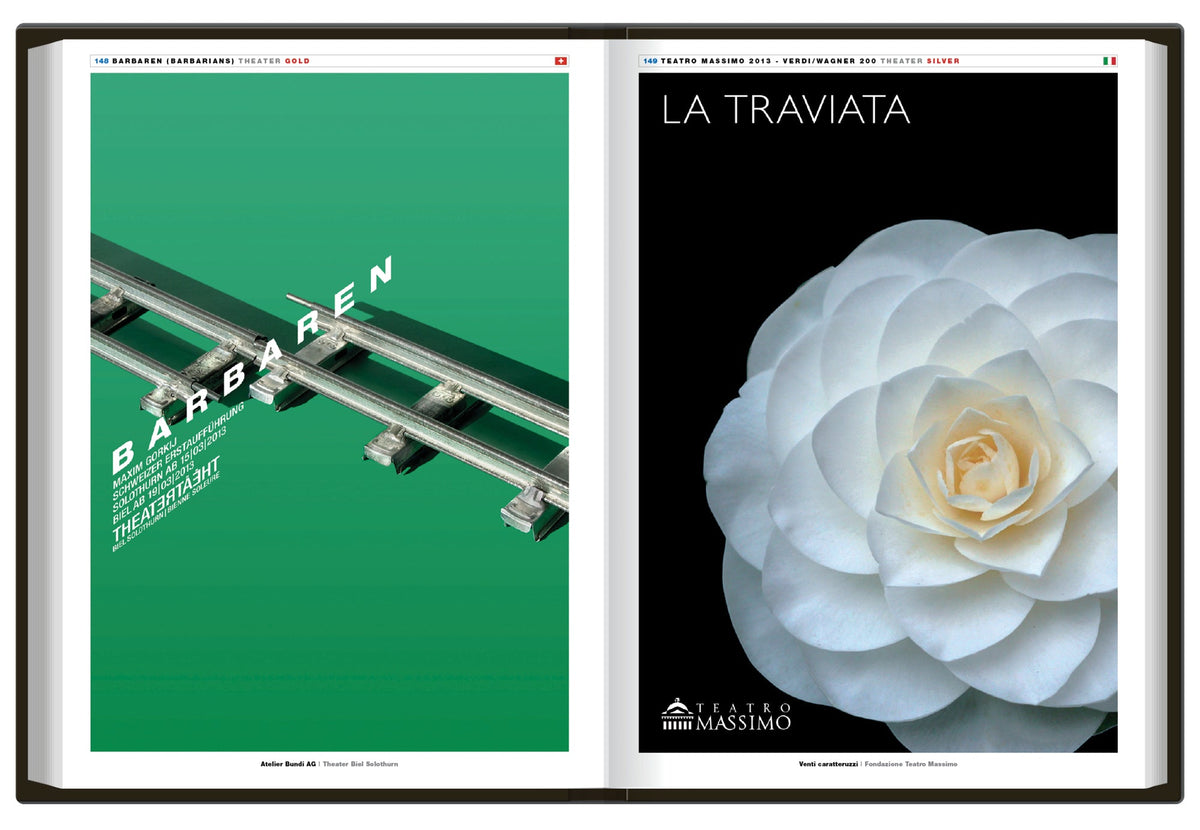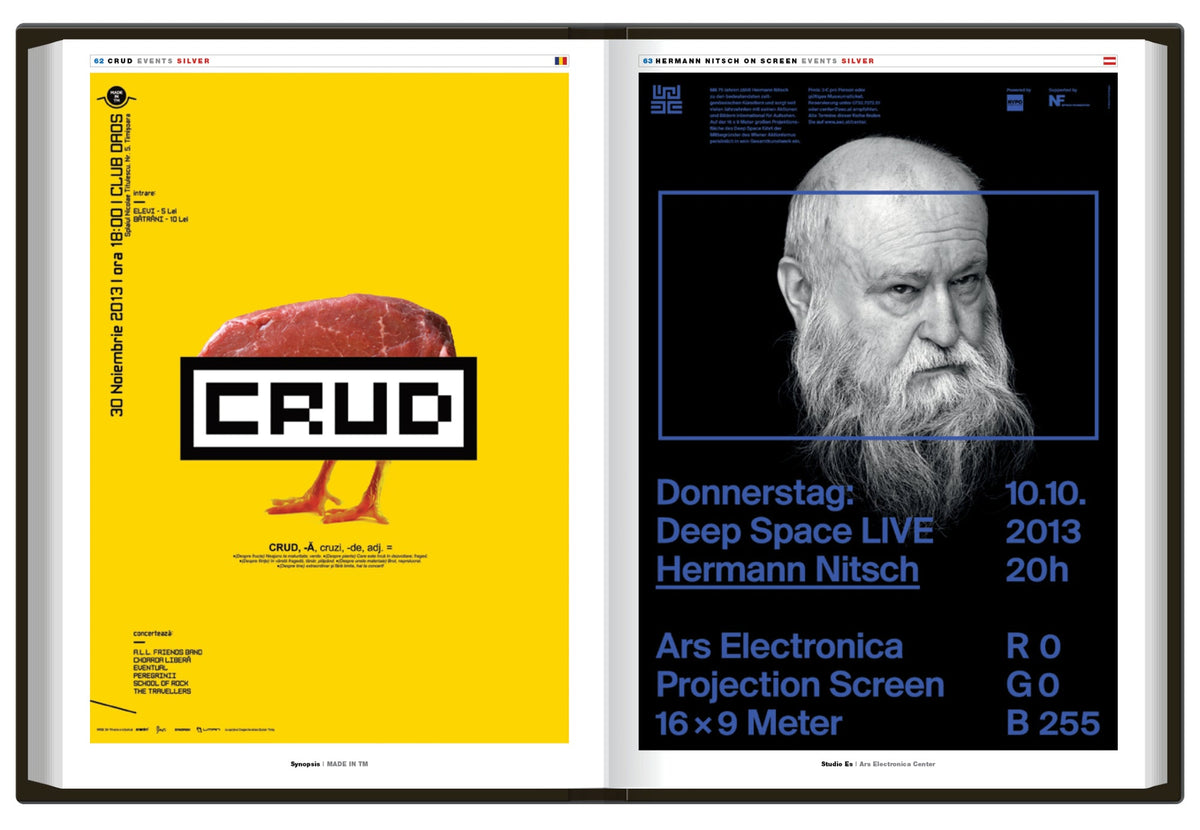 ---
Hardcover, 8.5" x 11.75", 3.57lb, 240 pages, ISBN 978193202689
---
Winning Entrants: Platinum and Gold medal winners João Machado, Fons Hickmann, Toshiaki & Hisa Ide, Sarah Castelblanco, Danny Warner, Stephan Bundi, Melissa Baillache, Chikako Oguma, Skolos-Wedell, Toyotsugu Itoh, Michael Vanderbyl, Raymond Tam, Gottschalk + Ash and John Peed, among many others.
Contents: Presenting some of the best work from the world's most talented poster designers. Also featured is Bettina Richter, curator at the Museum für Gestaltung in Zürich, who oversees the most extensive poster collection in Switzerland. In the book, award winners receive full-page presentations of their work, along with a list of the entrants.
Credits & Commentary: This section gives the audience insight into the process behind the work: the assignment, the approach and the results. This Annual is an indispensable resource for professionals and students.
Selling Points: This four-color coffee table book contains full-page images of extraordinary work.
Audience: Graphic Designers, Clients, Photographers, Art Directors, Professors, Students, general Art enthusiasts and Museums worldwide.