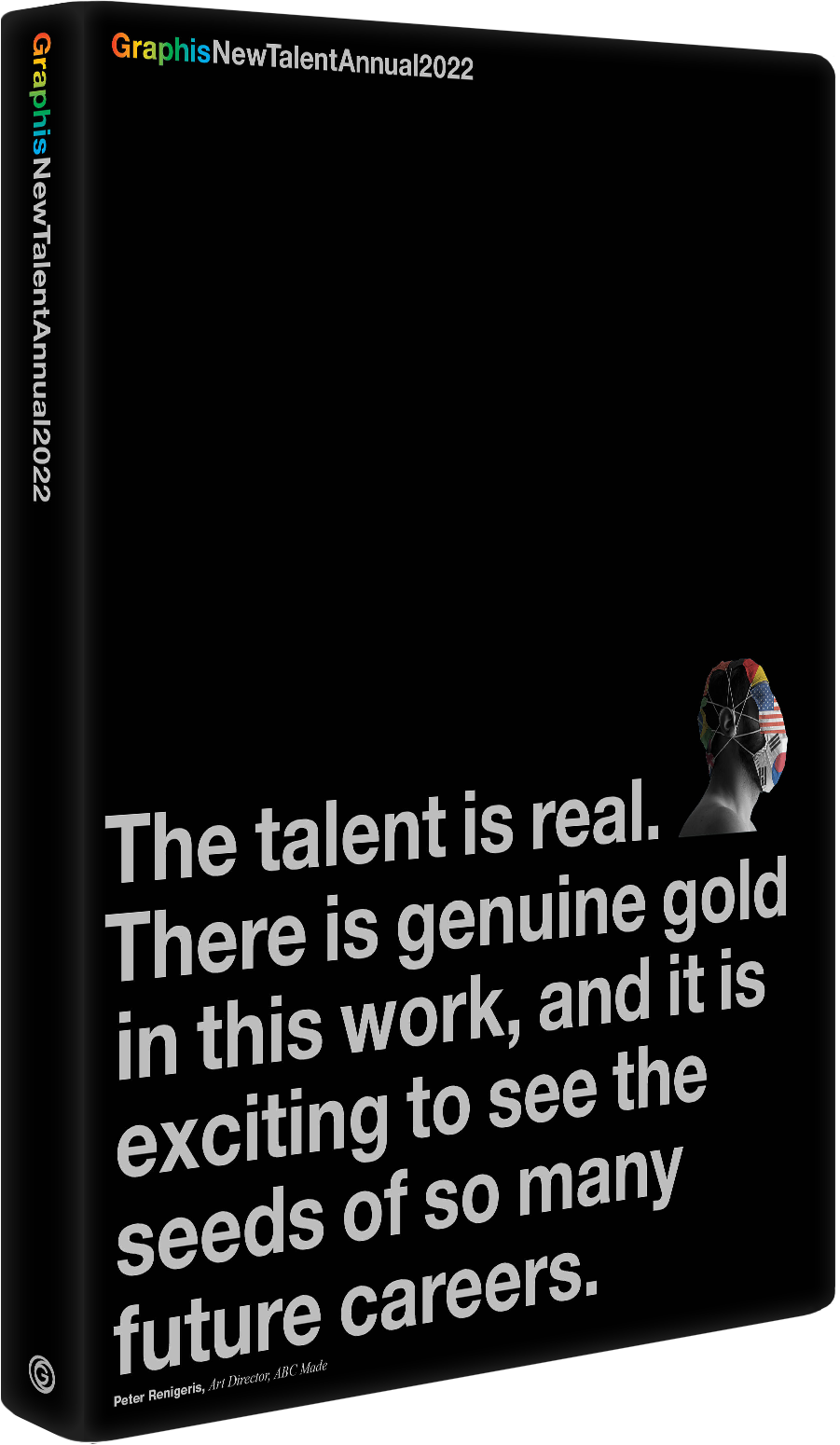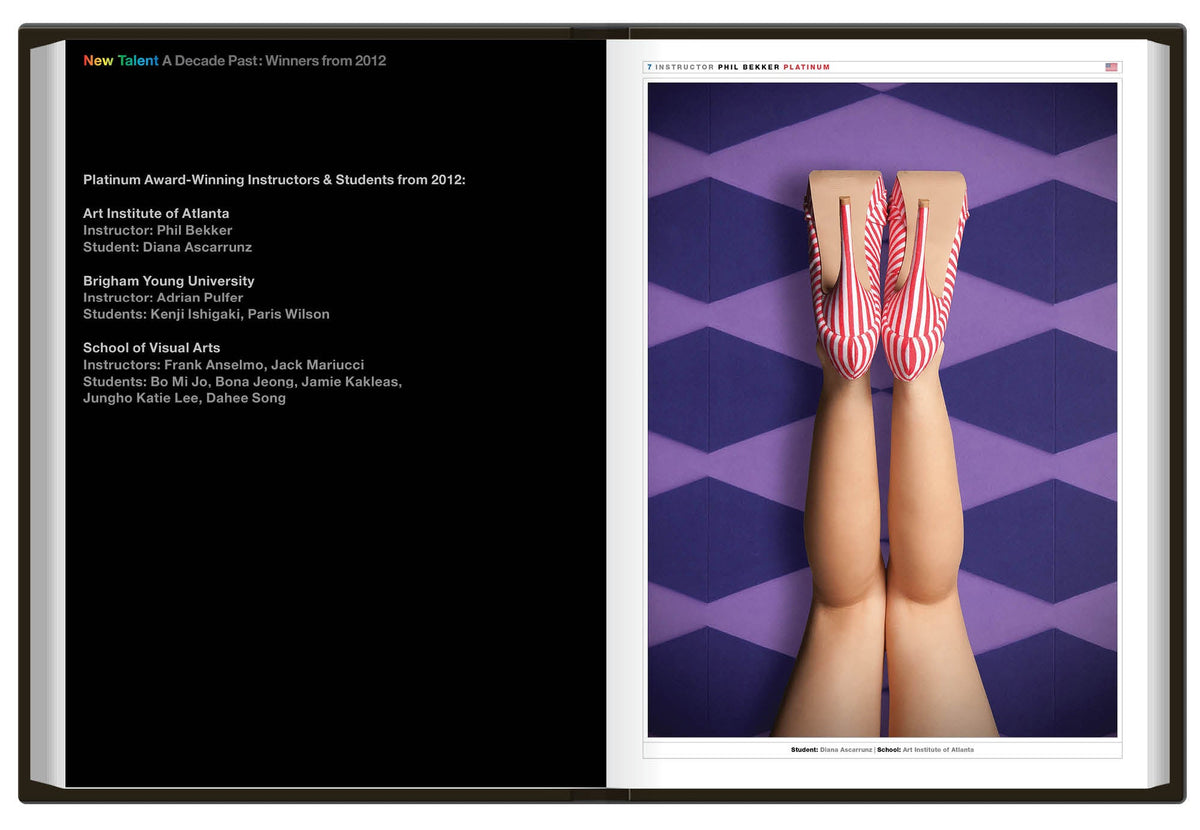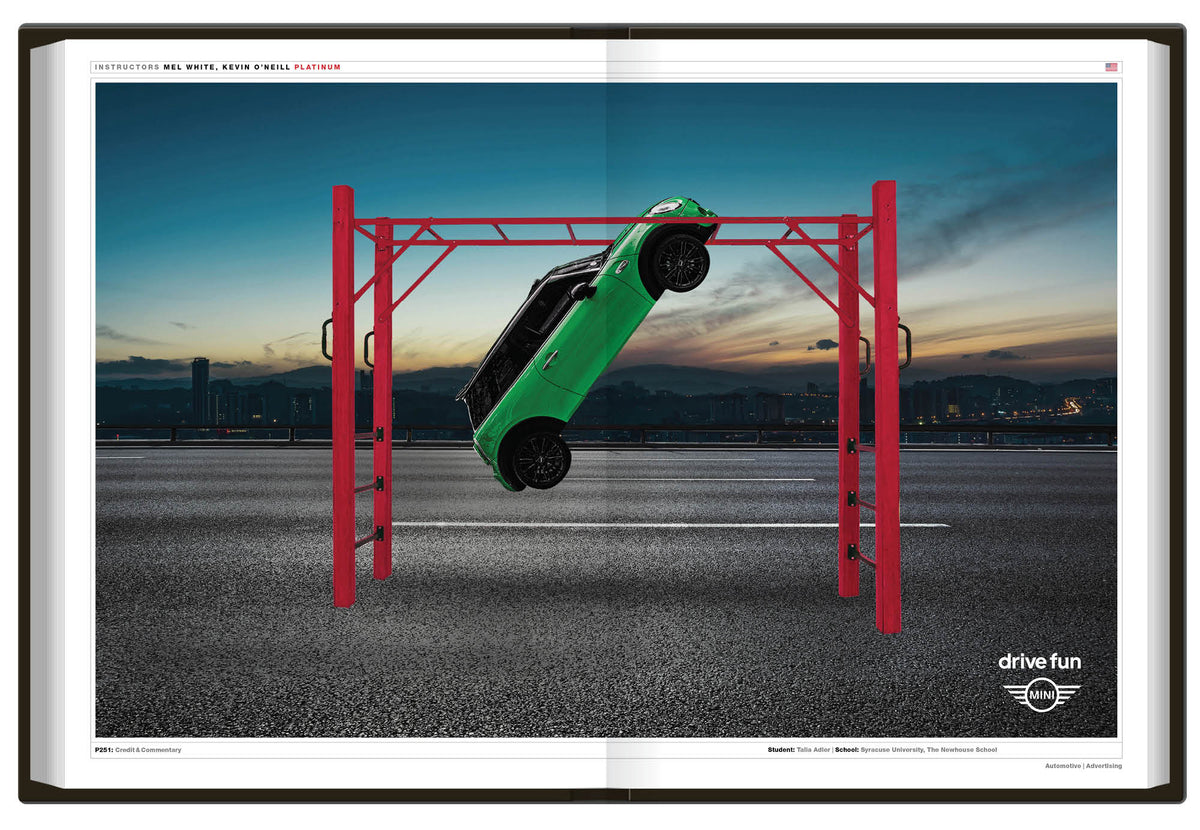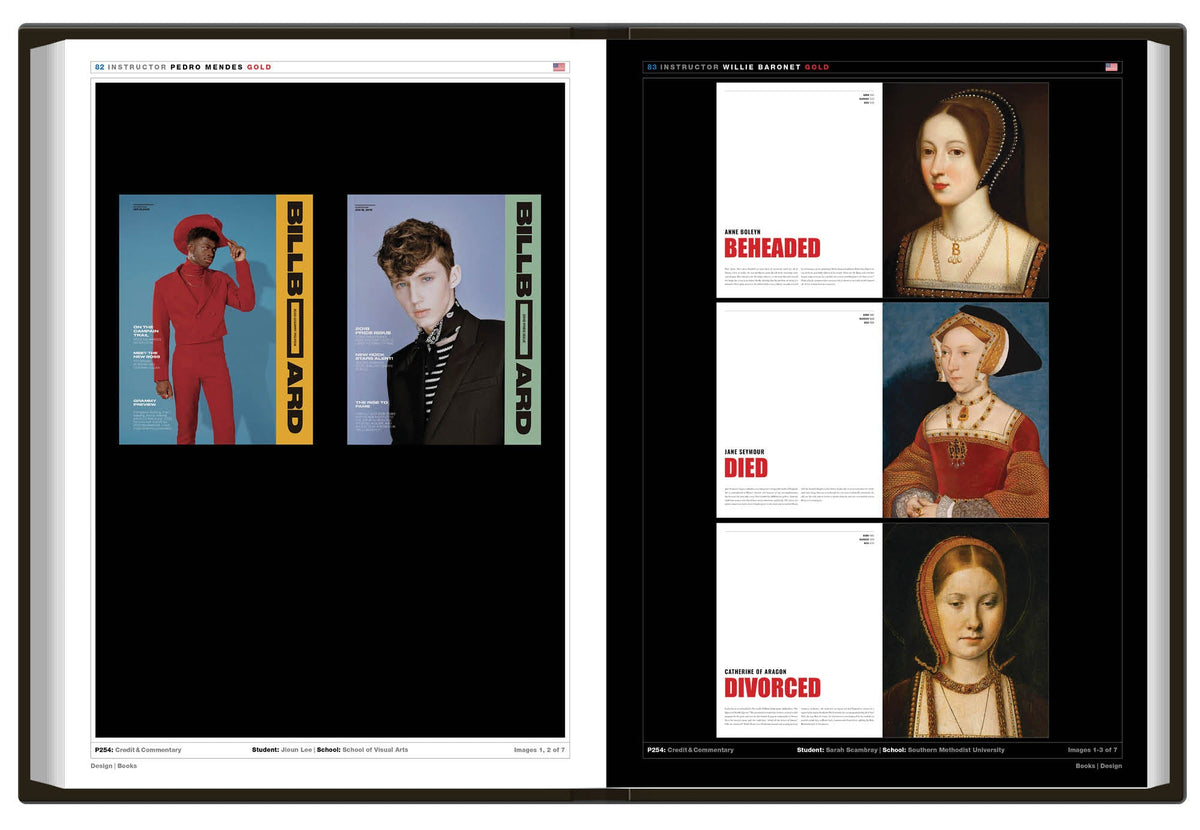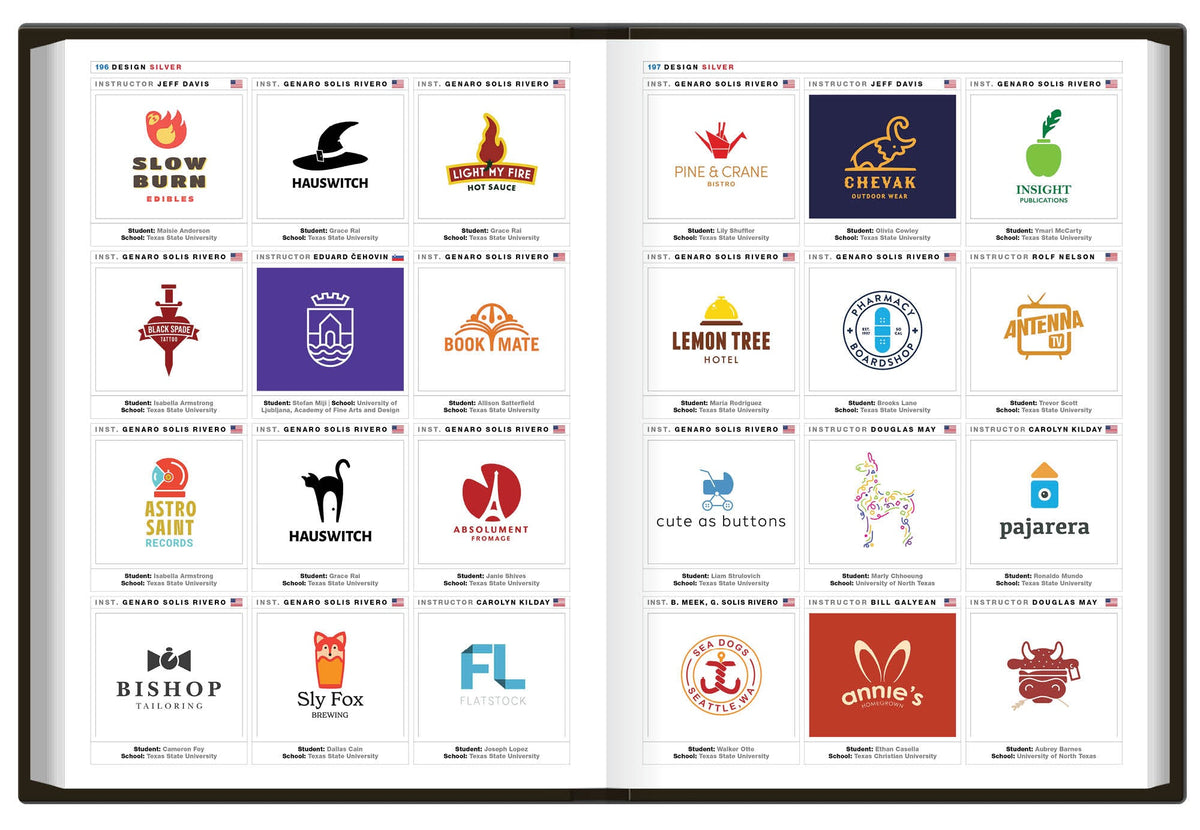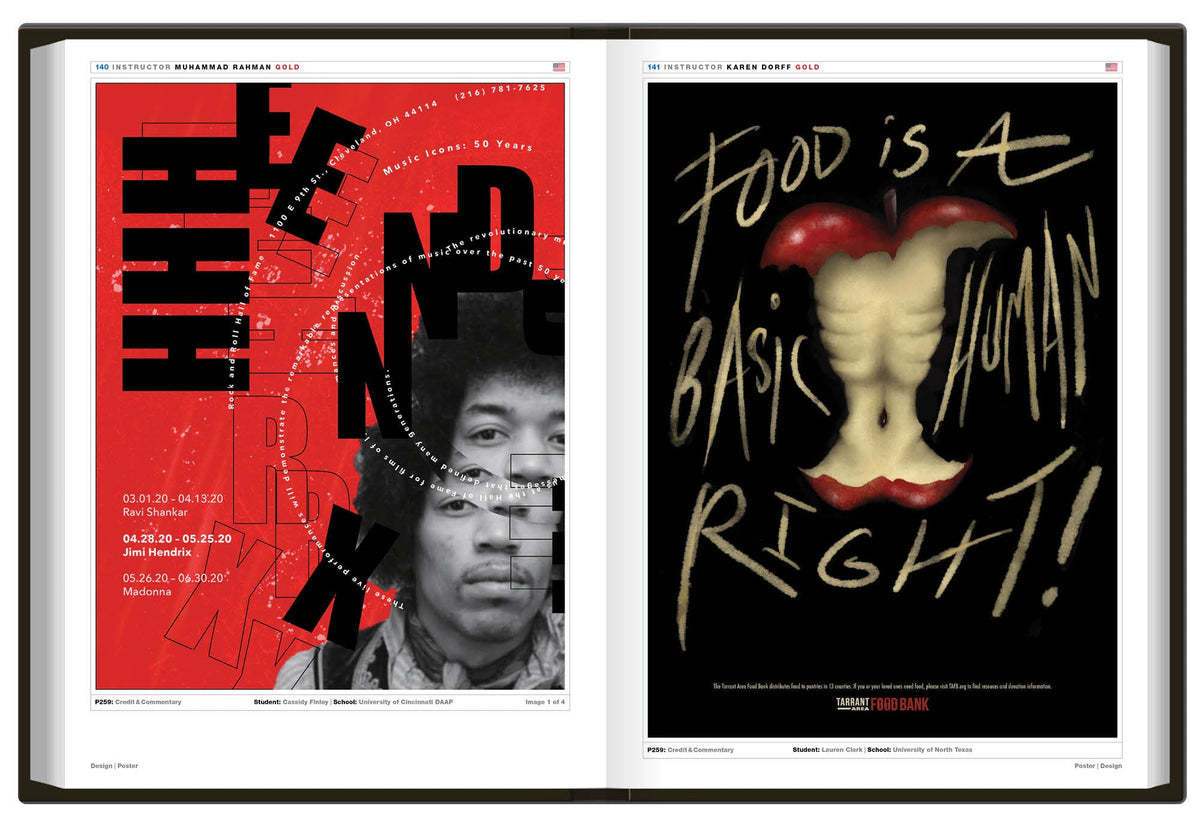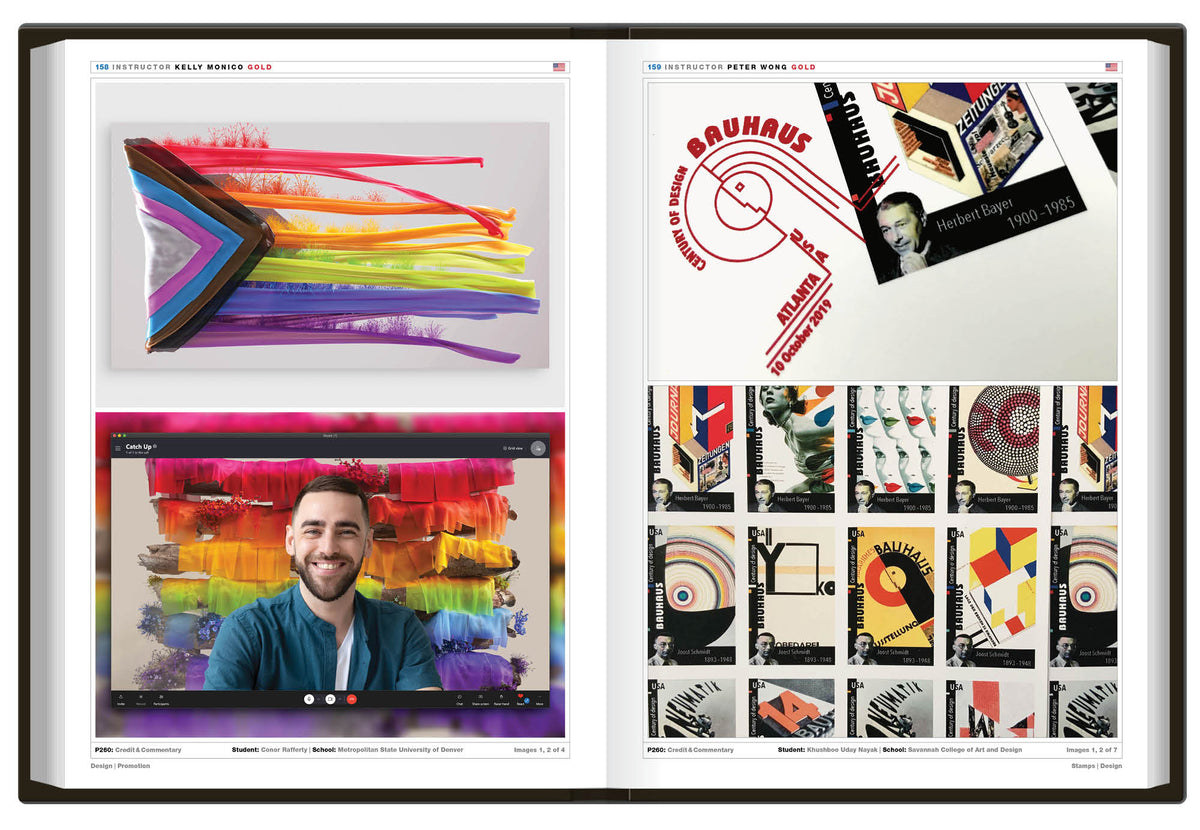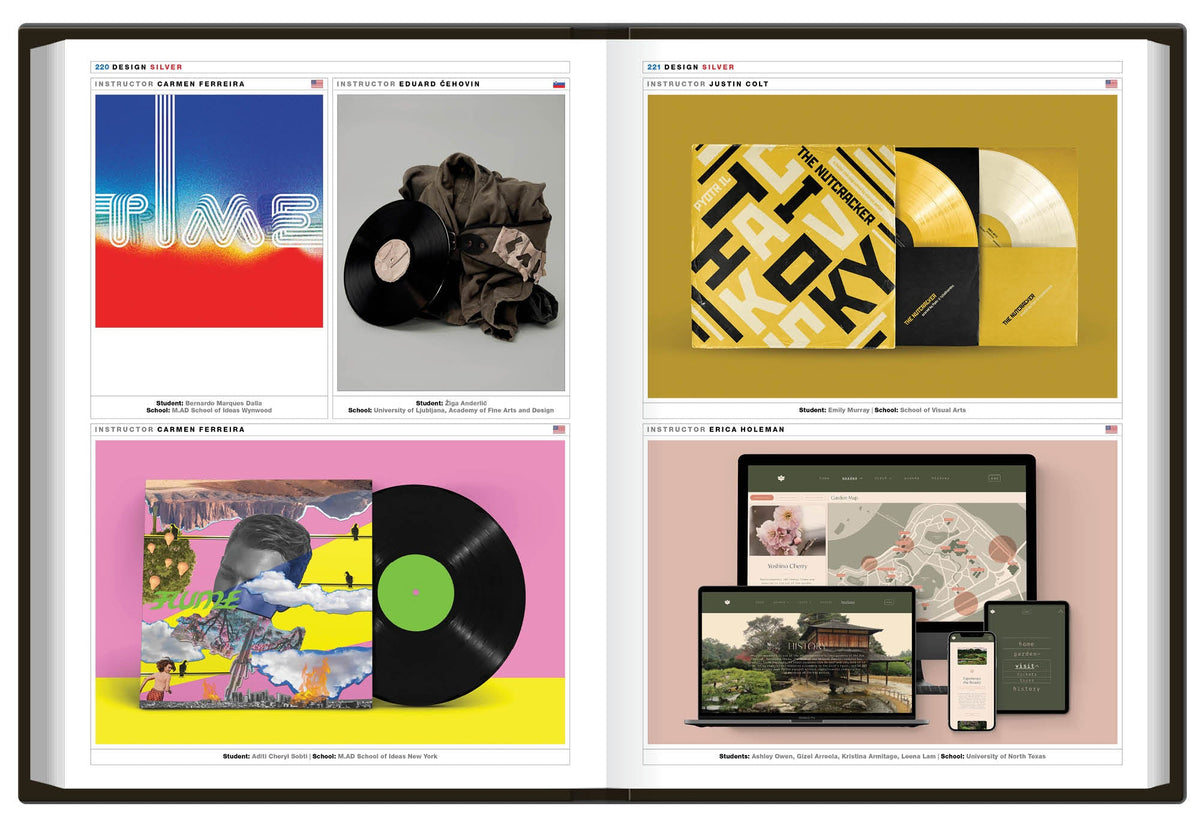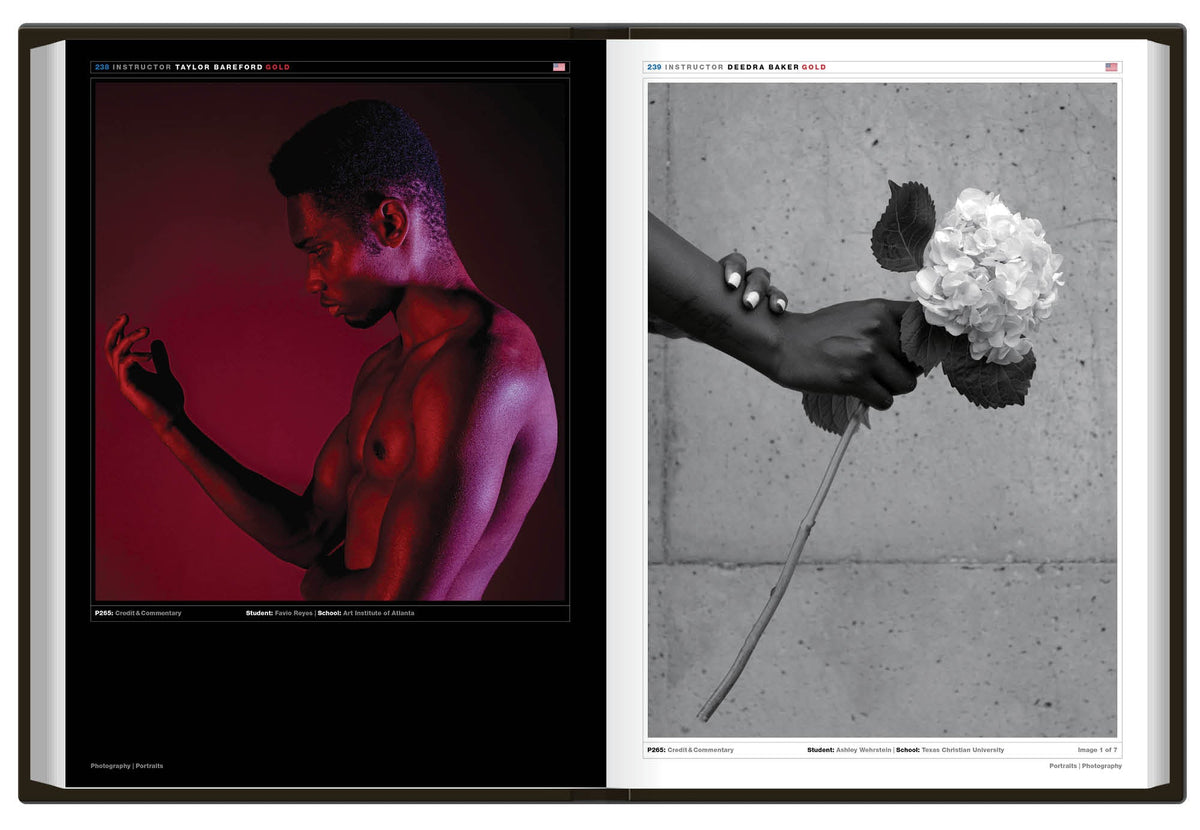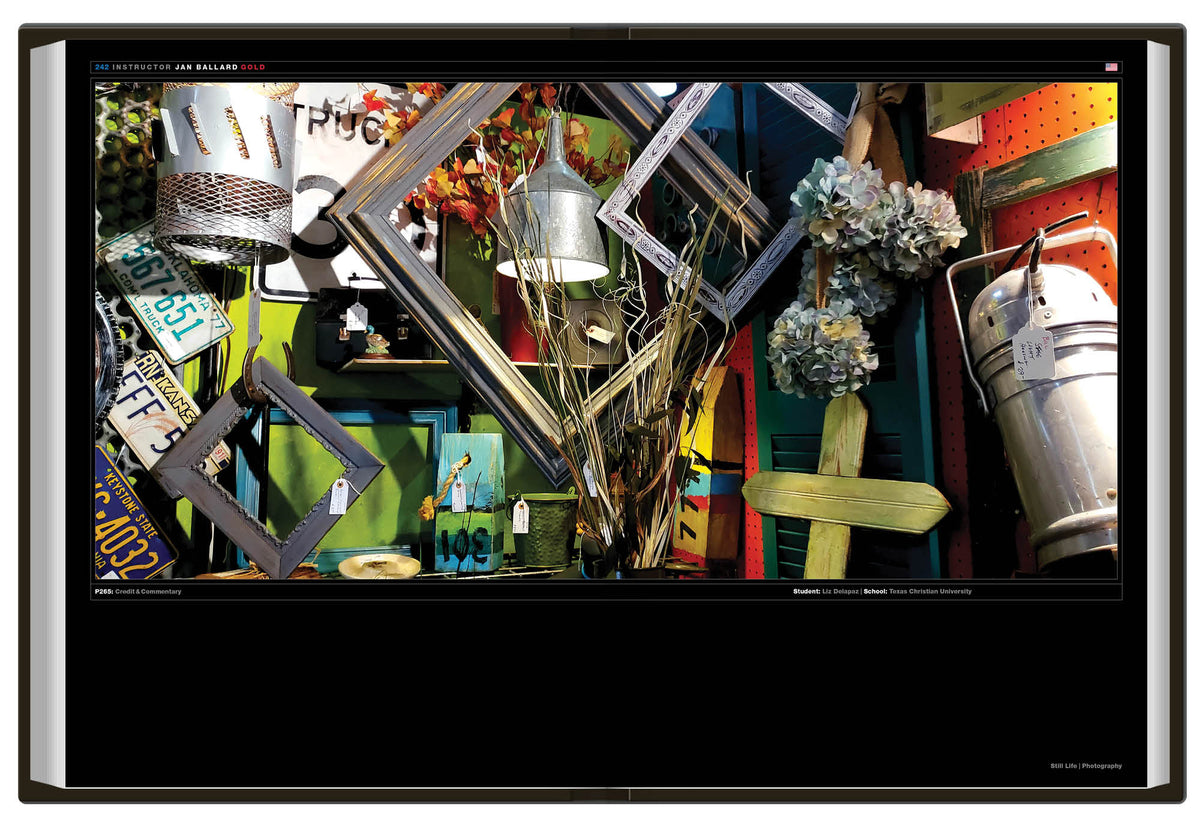 ---
Hardcover, 8.5" x 11.75", 3.88lb, 272 pages, ISBN 9781954632080
---
Winning Entrants: We gave 12 Platinum, 169 Gold, and 344 Silver awards to students who, with help from their professors, produced polished, highly professional works. Platinum-winning instructors include Advertising: Rich Levy, Kevin O'Neill, and Mel White. Design: Elaine Alderette, Brad Bartlett, Eduard Čehovin, Elaine Cunfer, Annie Huang Luck, Theron Moore, Taylor Shipton, and Nancy Skolos.
Judges: Entries were judged by professionals in advertising, design, and photography, such as Roy Burns III (Lewis Communications), Peter Renigeris (ABC Made), XiongBo Deng (ShenZhen Lingyun Creative Packaging Design Co., Ltd.), Anna Farkas (Anagraphic), Annette Harcus (Harcus Design), Lindsay Siu (Lindsay Siu Photography), Armand Tamboly (Tamboly Photodesign), and others listed in the book.
Contents: This book contains award-winning entries in Advertising, Design, Photography, and Film/Video. We also present A Decade of New Talent, featuring Platinum-winning works from 2012. All entries are organized by discipline like our professional annuals.
Credits & Commentary: Platinum-winning students discuss their assignment and explain the approach they took that resulted in their winning work.
Selling Points: This hardcover book displays full-page images of Platinum-winning work from talented teachers and students. Gold and Silver-winning work is also presented, and Honorable Mentions are listed in the physical copy. All work is presented equally on our website.
Audience: This book serves as an important resource for teachers to develop their students' skills and see where they stand against other schools. Reading this book is an excellent way to challenge students to create inspiring work and jumpstart careers in their chosen professions. We encourage submissions from new talent worldwide