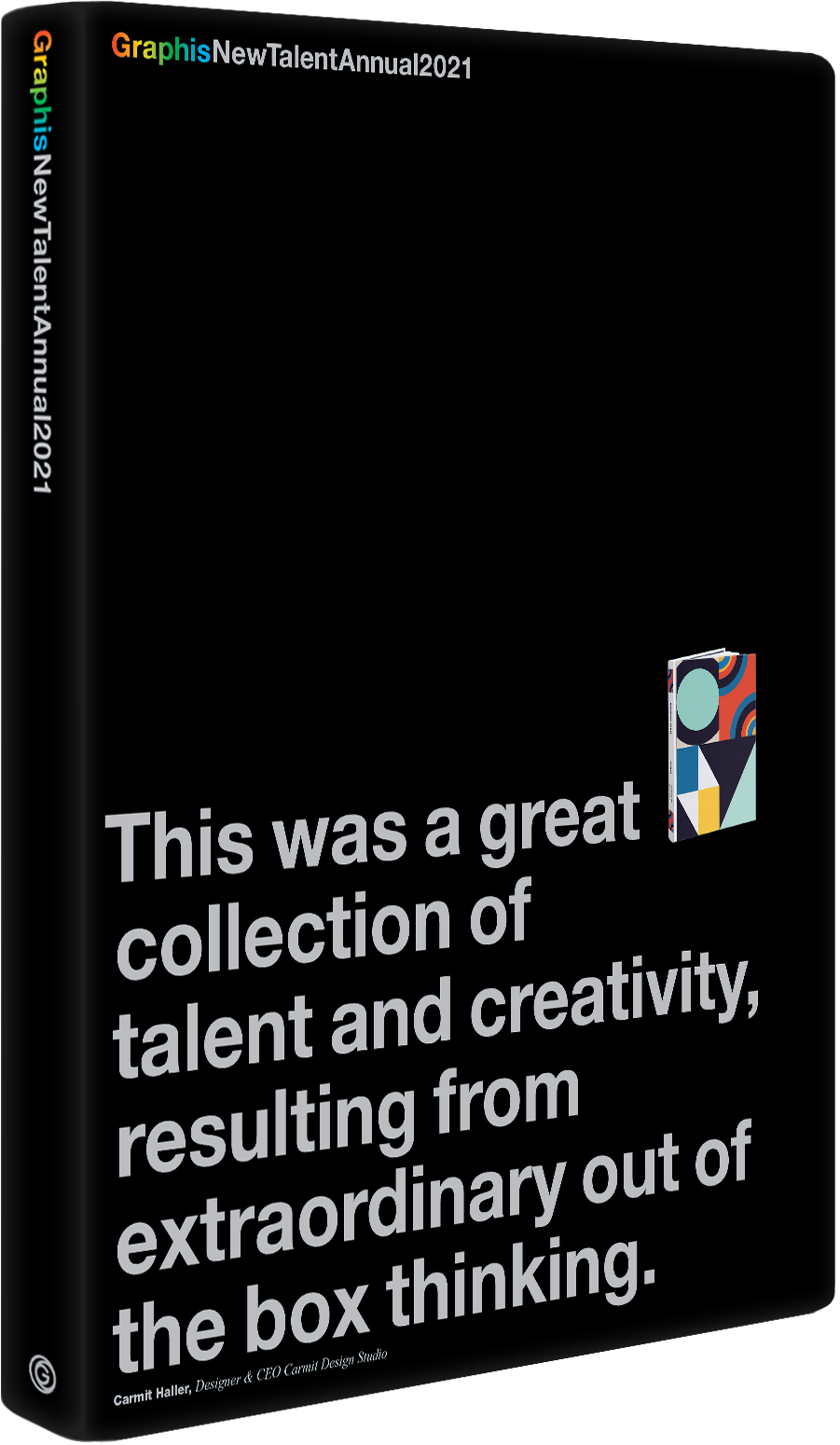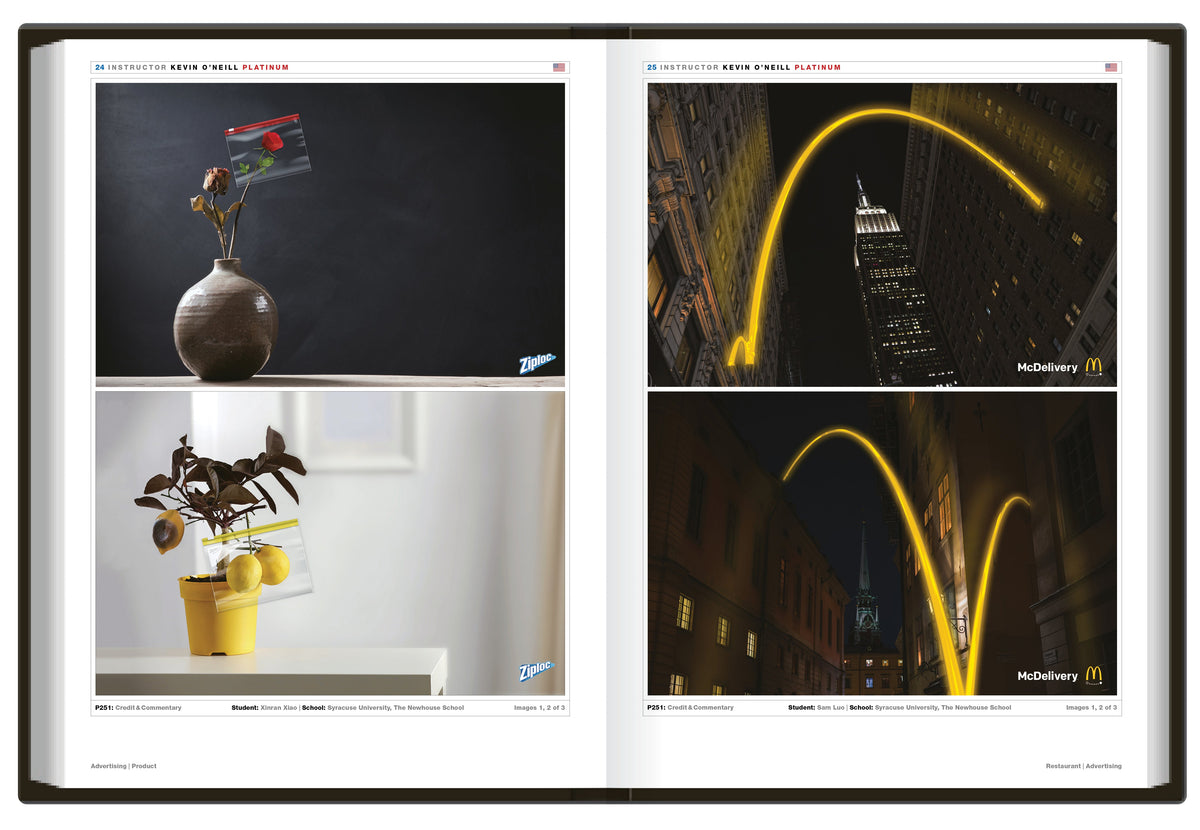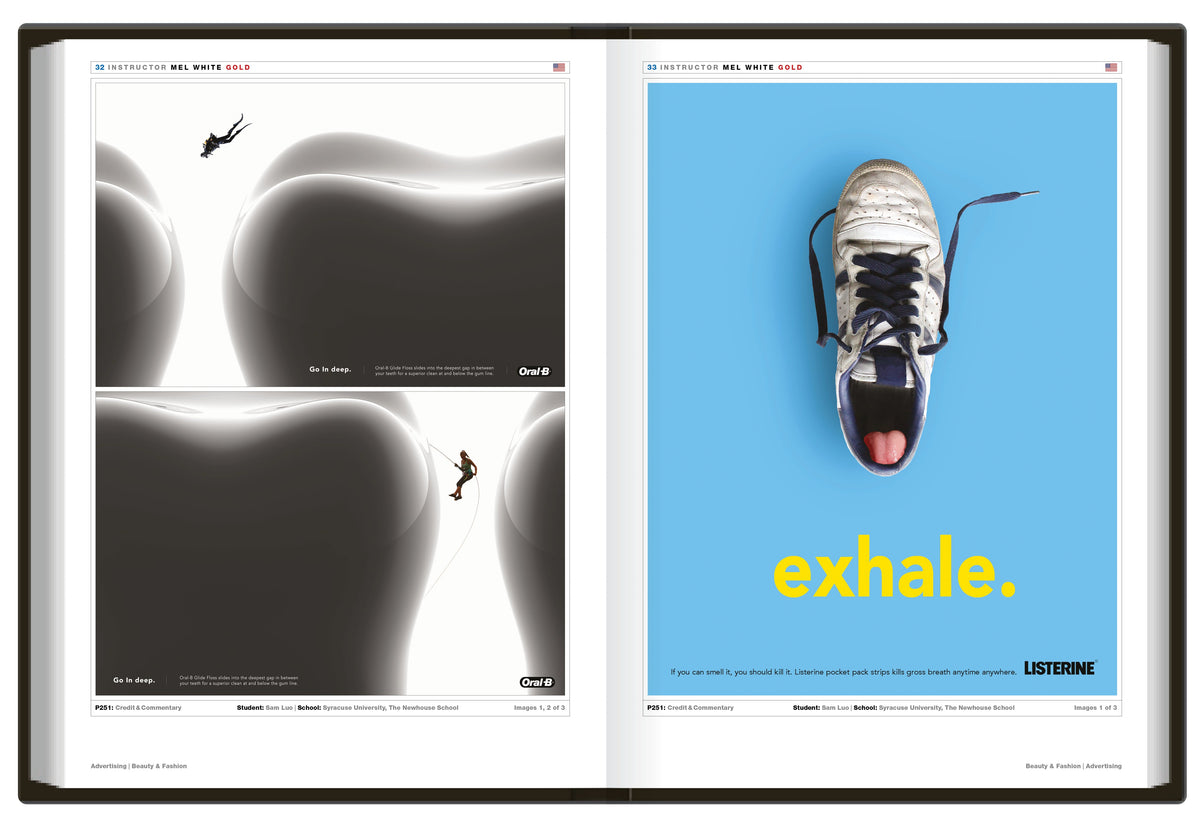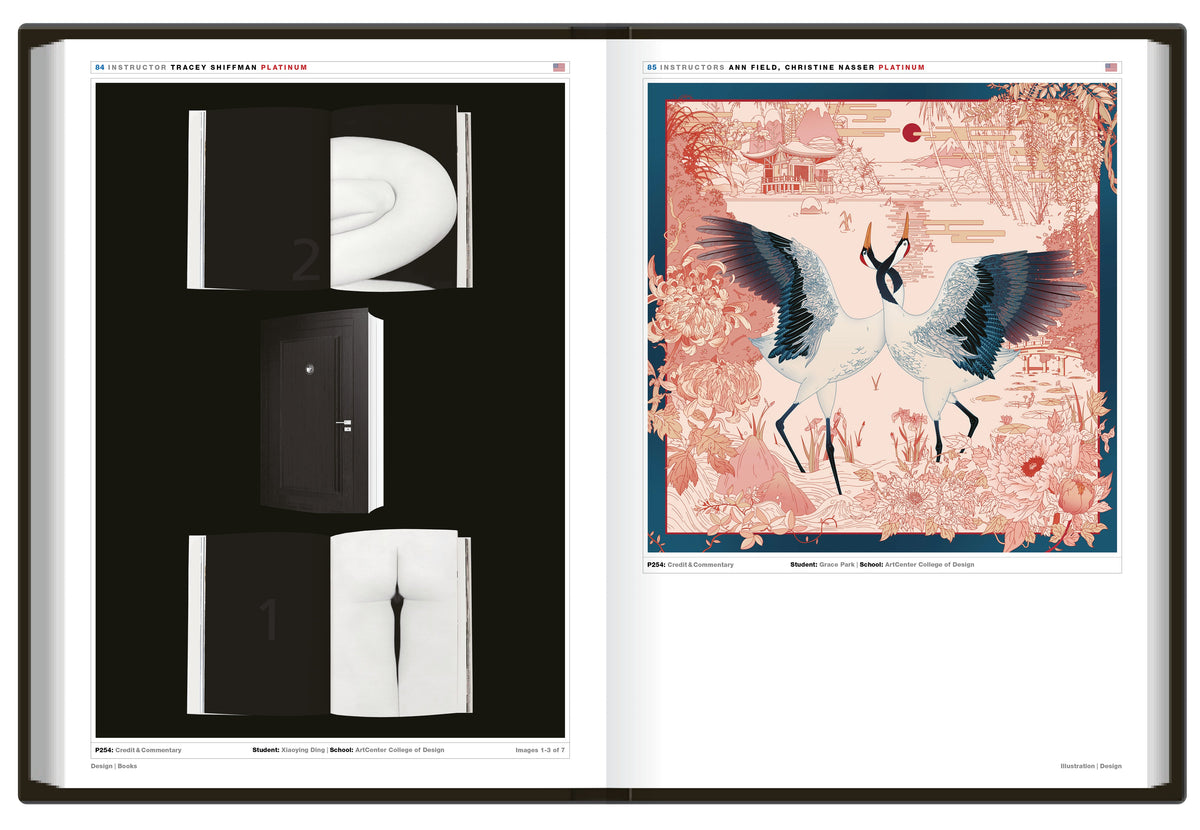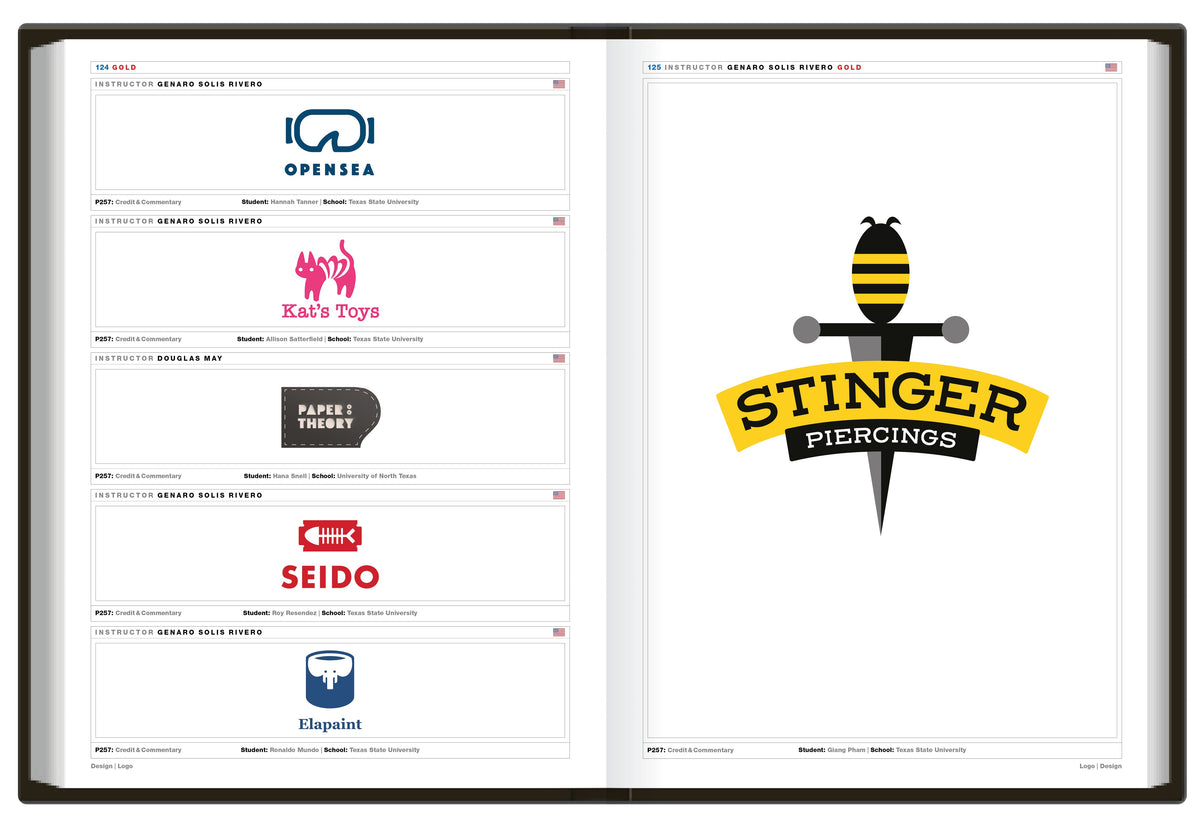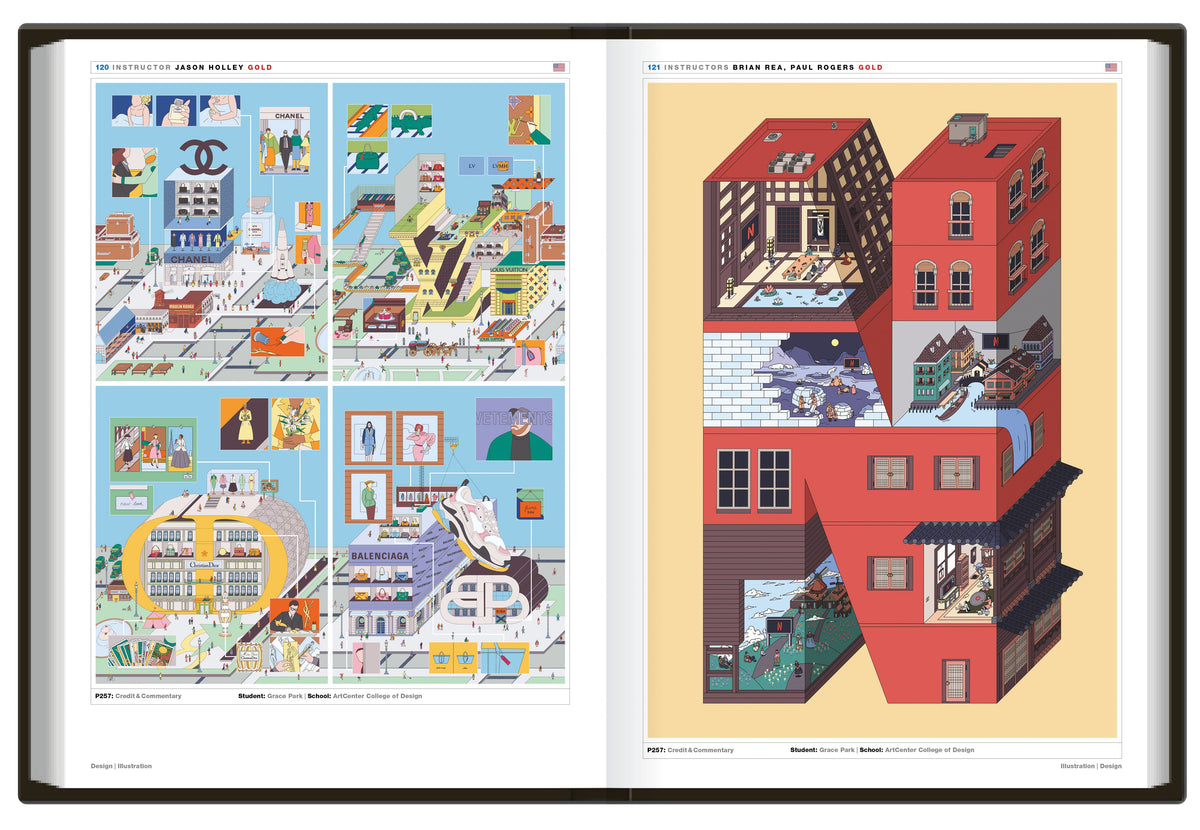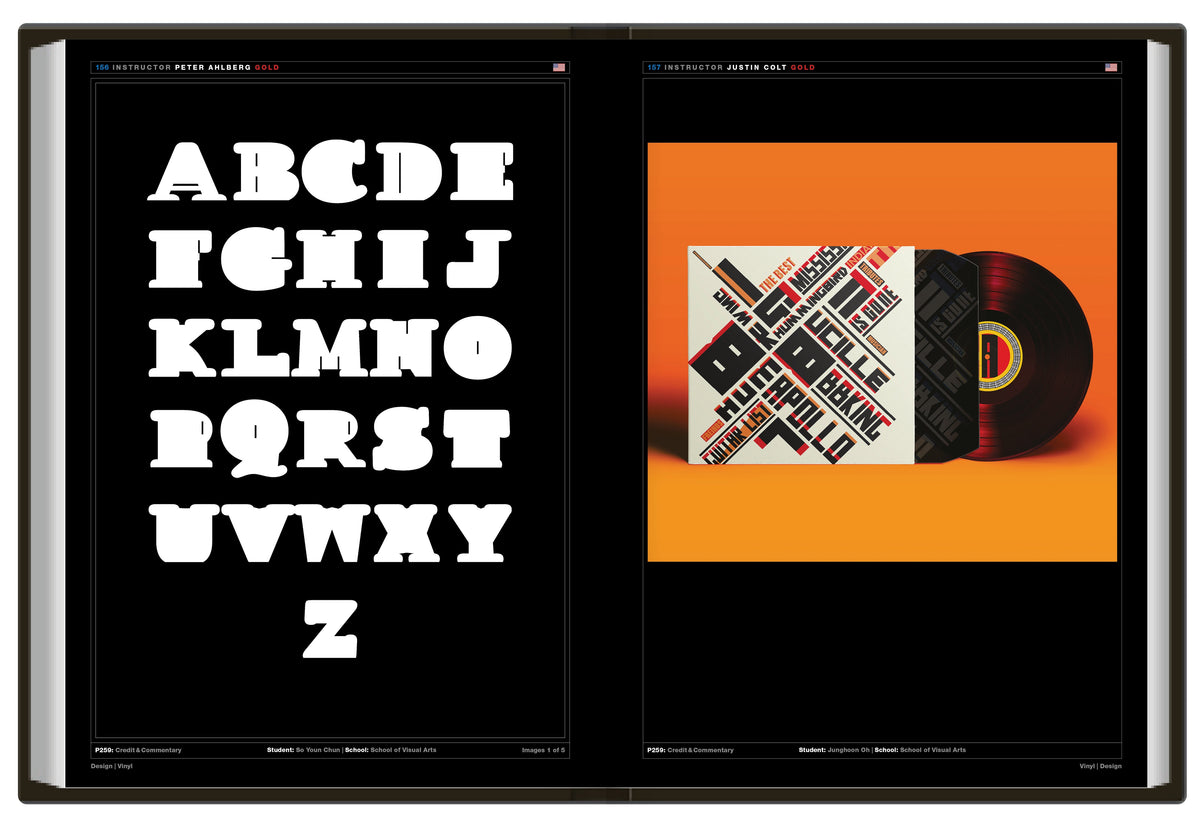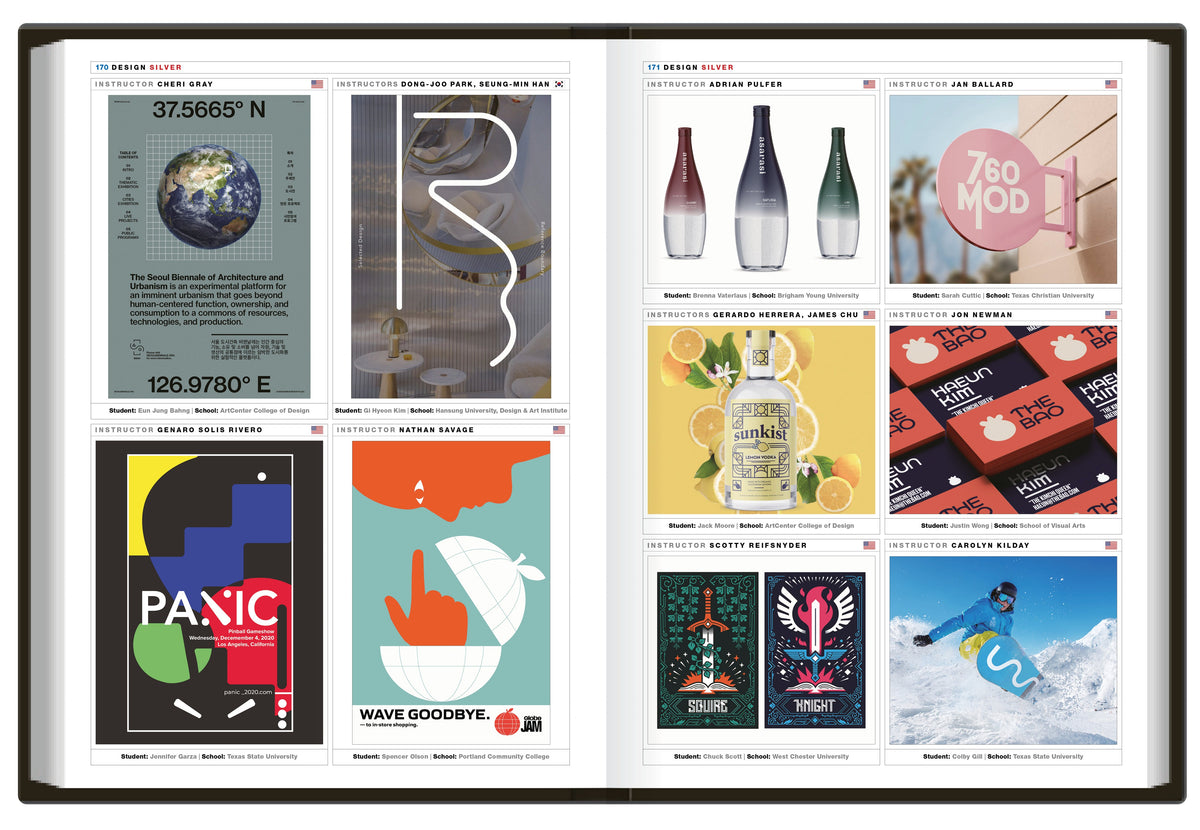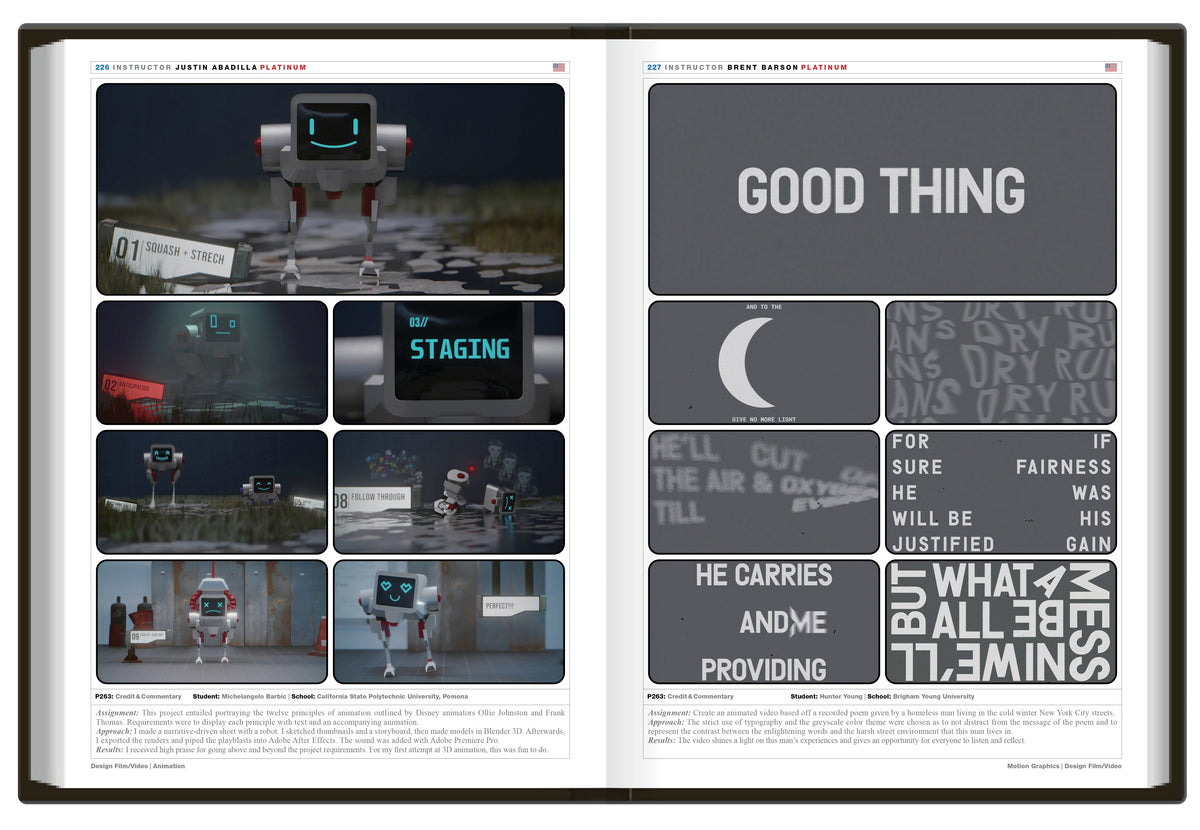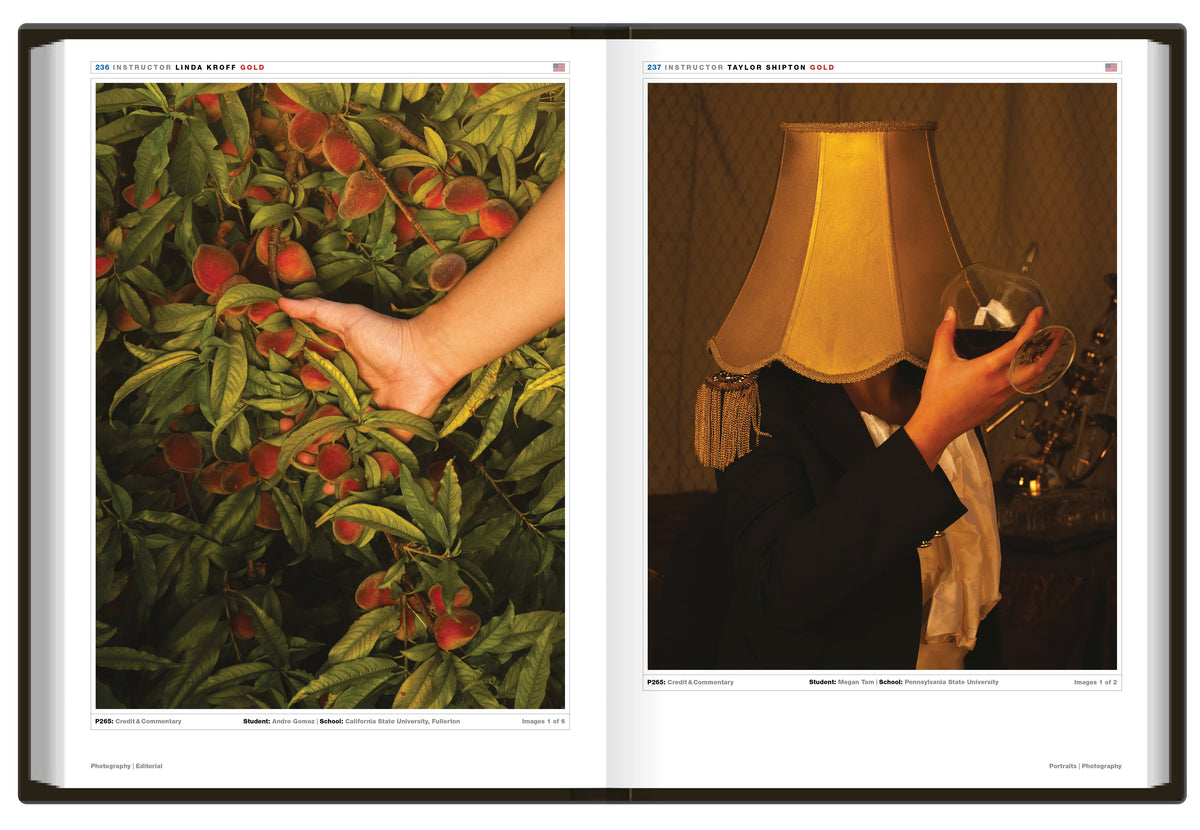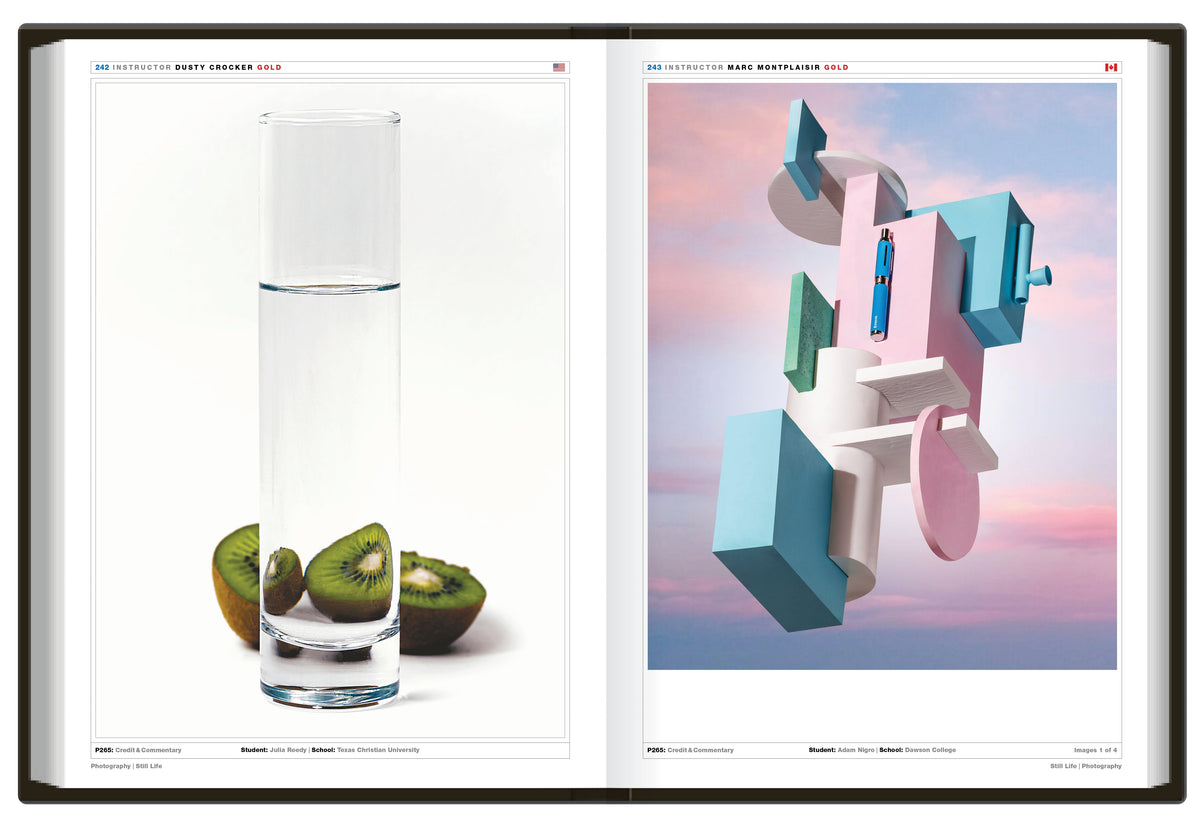 ---
Hardcover, 8.5" x 11.75", 3.88lb, 272 pages, ISBN 9781931241991
---
Winning Entrants: In 2021, we gave 20 Platinum, 147 Gold, and 398 Silver awards to award-winning work from students whose professors drove them to create highly professional works. Platinum-winning Instructors include: Advertising: Alexi Beltrone, Jay Marsen, Kevin O'Neill, Taylor Shipton, and Mel White. Design: Justin Abadilla, Brent Barson, Rob Clayton, Justin Colt, Jeff Davis, Ann Field, Bill Galyean, Seung-Min Han, Miguel Lee, Dong-Joo Park, Hank Richardson, Paul Rogers, Reneé Seward, Tracey Shiffman, David Stadttmüller, David Tillinghast, and Doug Thomas.
Judges: Entries were judged by established professionals, including Carolyn Hadlock (Young & Laramore), Carmit Haller (Carmit Design Studio), Boris Ljubicic (STUDIO INTERNATIONAL), Youhei Ogawa (OGAWAYOUHEI DESIGN), Sasha Vidakovic (SVIDesign), Craig Cutler (Craig Cutler Studio), Stan Musilek (Musilek Photography), and others listed in the book.
Contents: This book contains award-winning entries in Design, Advertising, Photography, and Film/Video. We also present A Decade of New Talent, including eight Platinum-winning works from 2011. All entries are organized by discipline like our Professional Annuals.
Credits & Commentary: Platinum-winning students talk about their assignment, explain the approach they took that resulted in their winning work, and the results.
Selling Points: This hardcover book displays full-page images of Platinum-winning work from talented teachers and students. Gold and Silver-winning work is also presented, and Honorable Mentions are listed in the physical copy and are fully displayed in the digital copy. All work is presented equally on our website.
Audience: This book serves as an indispensable asset for teachers to raise their students' skills and see where they stand internationally. Reading this book is an excellent way to drive students to make professional work and start excellent careers in their professions. We encourage submissions from new talent worldwide.