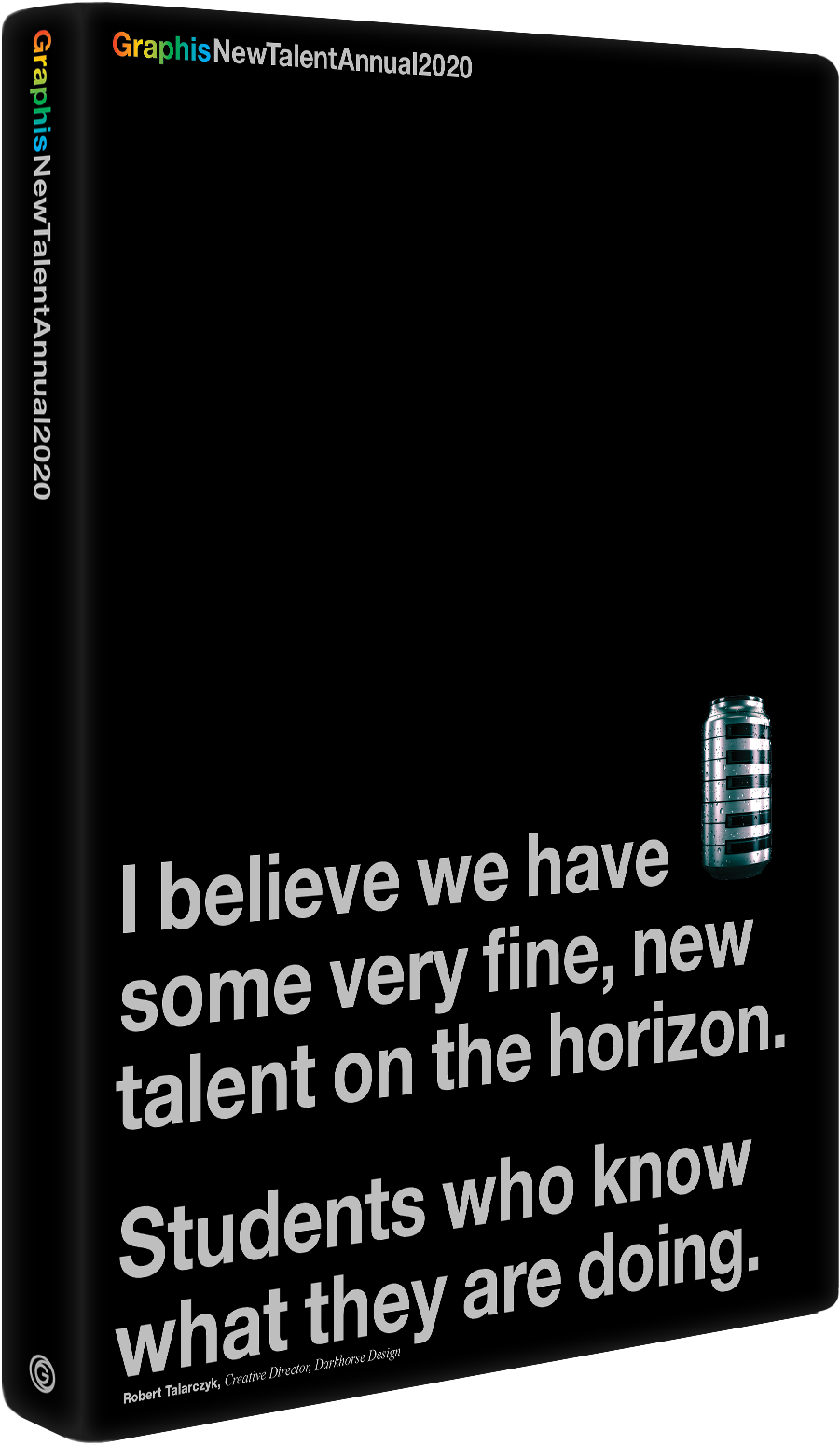 ---
Hardcover, 8.5" x 11.75", 3.88lb, 272 pages, ISBN 9781931241861
---
Winning Entrants: This year we awarded 19 Platinum, 179 Gold, and 359 Silver award-winning work from students whose professors have influenced them to create distinct and unique works. Platinum-winning Instructors include: Advertising: Josh Ege, David Elizalde, Antonio Fragoso, Tu Phan, Vinny Tulley, and Mel White. Design: Peter Ahlberg, Nelson Carnicelli, Tina Fong, Seung-Min Han, Natasha Jen, Ken Koester, and Dong-Joo Park. Photo: Taylor Bareford.
Judges: Entries were judged by award-winning professionals, including: Hoon-Dong Chung (Dankook University), Dan Humphreys (Curious Productions), Steve Krug (Krug Studios), Atsushi Ishiguro (OUWN), Rex Peteet (Studio/Peteet), Jason Schmidt (FBC Design), Robert Talarczyk (Dark Horse Design) among several others listed in the book.
Contents: This book contains winning entries in Design, Advertising, Photography, and Film/Video. Also presenting A Decade of New Talent, including 10 Platinum-winning works from 2010. All entries are organized by discipline, in the same format as our Professional Annuals.
Credits and Commentary: Platinum-winning students explain their assignments and how they approached their projects, giving insight to their creative process.
Selling Points: This hardcover book displays full-page images of Platinum-winning work from talented Instructors and students. Silver-winning work is also displayed and Honorable Mentions are listed. All winners from Platinum through Honorable Mention are presented equally on our website.
Audience: This book serves as a tool for teachers to raise their student's visual standards, and motivate and influence their students to create work on par with professionals. Many students featured in this annual will go on to have distinguished careers in their professions. We encourage submissions from new talent worldwide.