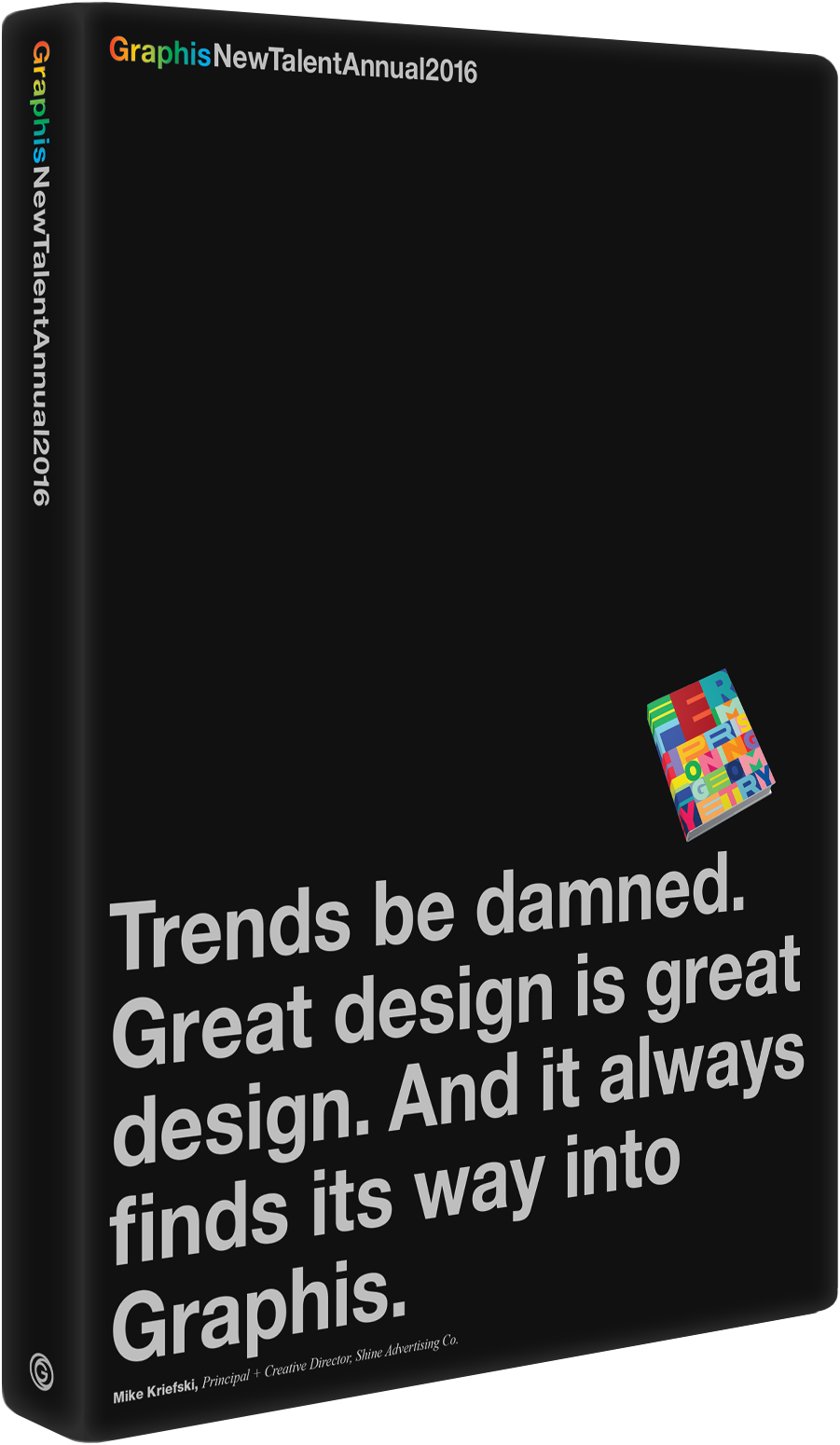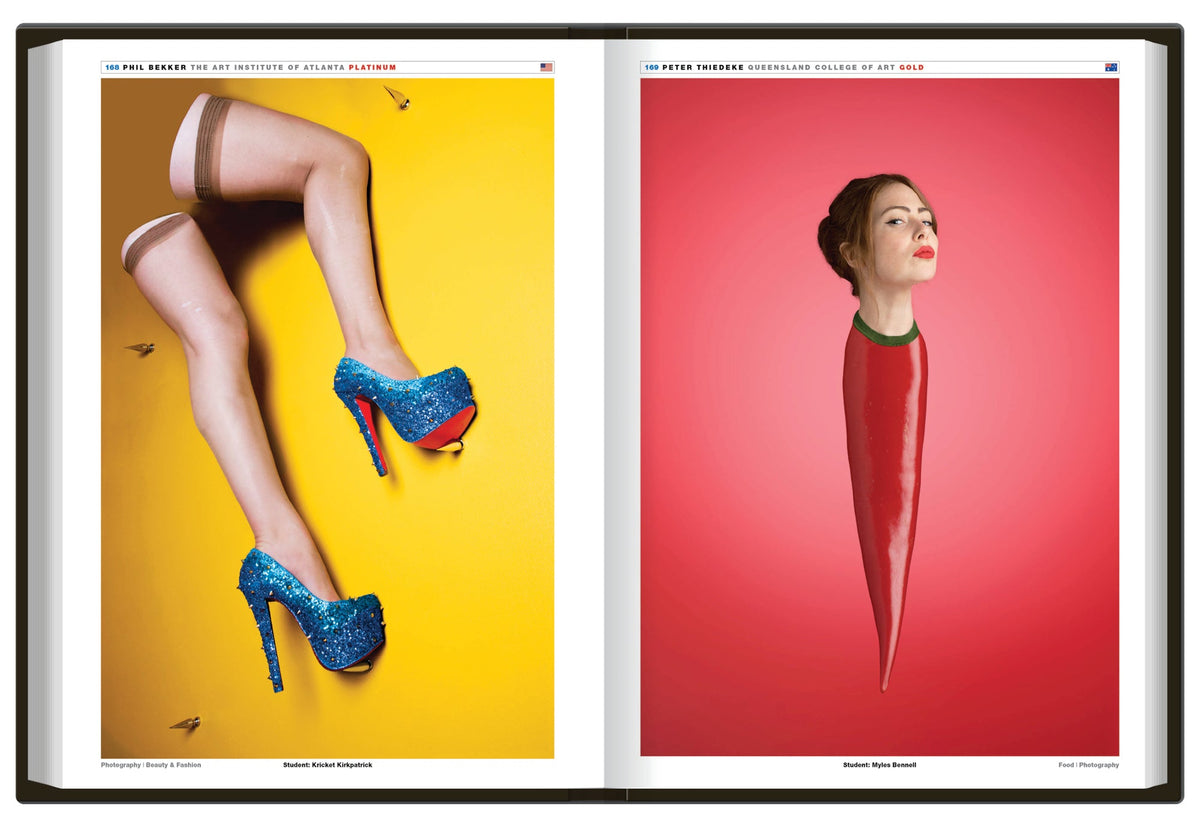 ---
Hardcover, 8.5" x 11.75", 3.73lb, 256 pages, ISBN 9781932026993
---
Featured Professors: Platinum, Gold and Silver award-winnning Instructors Frank Anselmo, Brad Bartlett, Phil Bekker, Tina Fong, Diego Guevara, Peter Hobbes, Peter Lusch, Robert Mackall, Jack Mariucci, Paolo Parisi, Leah Perry, Adrian Pulfer, Hank Richardson, Ryan Russell, Mark Smith, Michael West and Mel White, among many others.
Contents: This book is a collection of the year's best work from Professors who have demanded and inspired brilliance from their students. These pieces easily match the caliber of work from top professionals in the industry. Most Platinum and Gold winners have full-page presentations of their work. Thousands of designs created by Students and their Professors are available in our online archive.
Credits & Commentary: This section gives valuable information and insight for students as well as professors: the assignment and the approach.
Selling Points: This coffee table book contains unseen work from inspired students in Design, Advertising, Photography and Film. Full-page layouts make this Annual an indispensable resource for professionals and students.
Audience: Professors, Students, Design Firms, Advertising Agencies, Photographers, Museums worldwide and Parents of prospective students interested in the schools represented in this book.