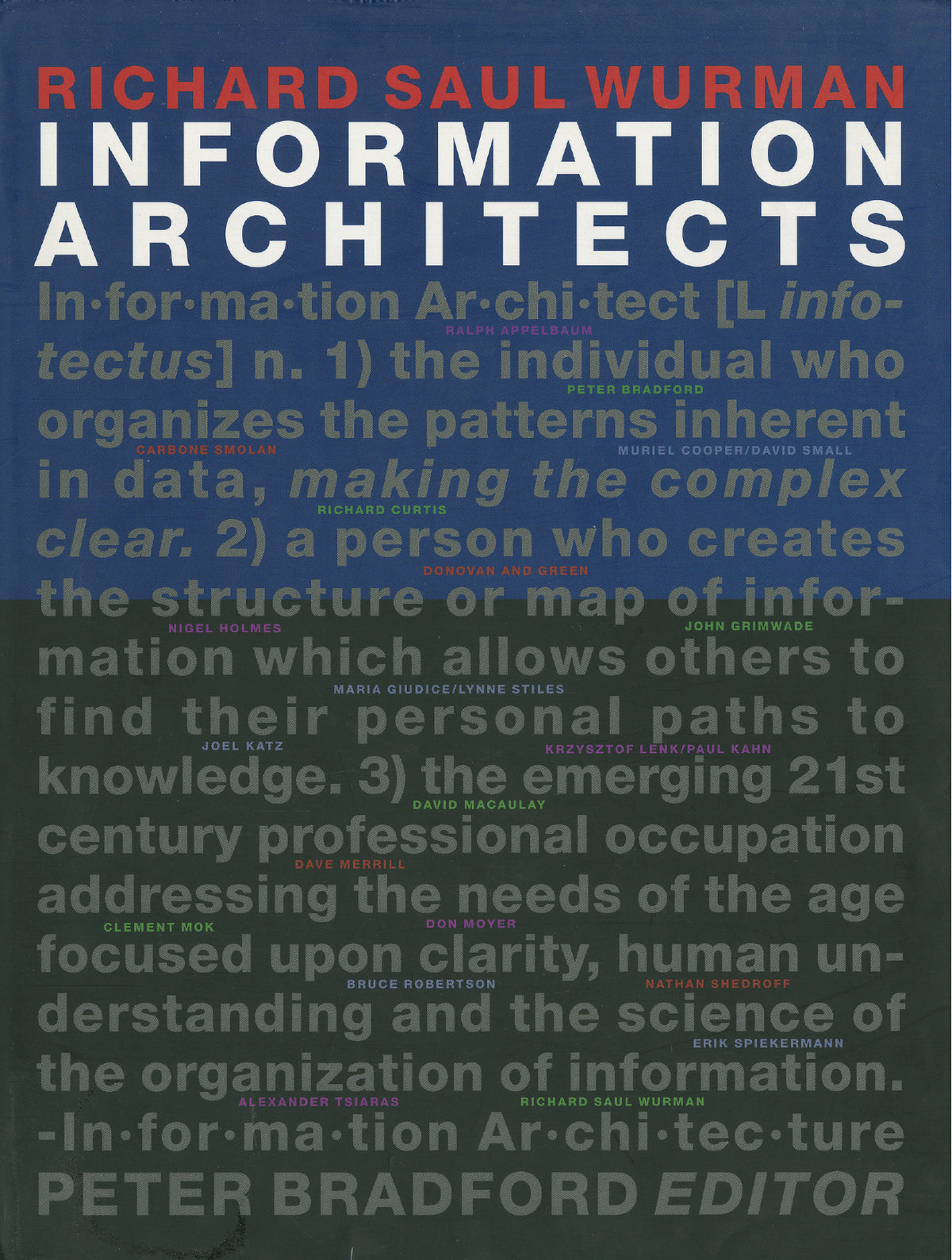 Information Architects: Richard Saul Wurman - Digital Version
There is a tsunami of data that is crashing onto the beaches of the civilized world. This is a tidal wave of unrelated, growing data formed in bits and bytes, coming in an unorganized, incoherent, uncontrolled cacophony of foam. None of it is easily related, none of it comes with any organization methodology.

As it washes up on our beaches, we see people in suits and ties skipping along the shoreline, men and women in fine shirts and blouses dressed for business. We see graphic designers and government officials, all getting their shoes wet and slowly submerging in the dense trough of stuff. Their trousers and slacks soaked, they walk stupidly into the water, smiling–a false smile of confidence and control. The tsunami is a wall of data–data produced at greater and grater speed, greater and greater amounts to store in memory, amounts that double, it seems with each sunset. On tape, on disk, on paper, sent by streams of light. Faster, more and more.

Now for the good news: There is a dune on the beach. There is a breakwater in the ocean that is clearly emerging in these last fleeting moments of the 20th century. The breakwater is indeed breaking up the tsunami of data and focusing it in a more organized way to answer our questions and concerns. There is a new breed of graphic designers, exhibition designers, illustrators and photographers, whose passion is to make the complex clear. I call this new breed of talented thinkers Information Architects and this book was created to help celebrate and understand the importance of their work–a work which inspires hope that as we expand our capabilities to inform and communicate that we will value, with equal enthusiasm, the design of understanding.