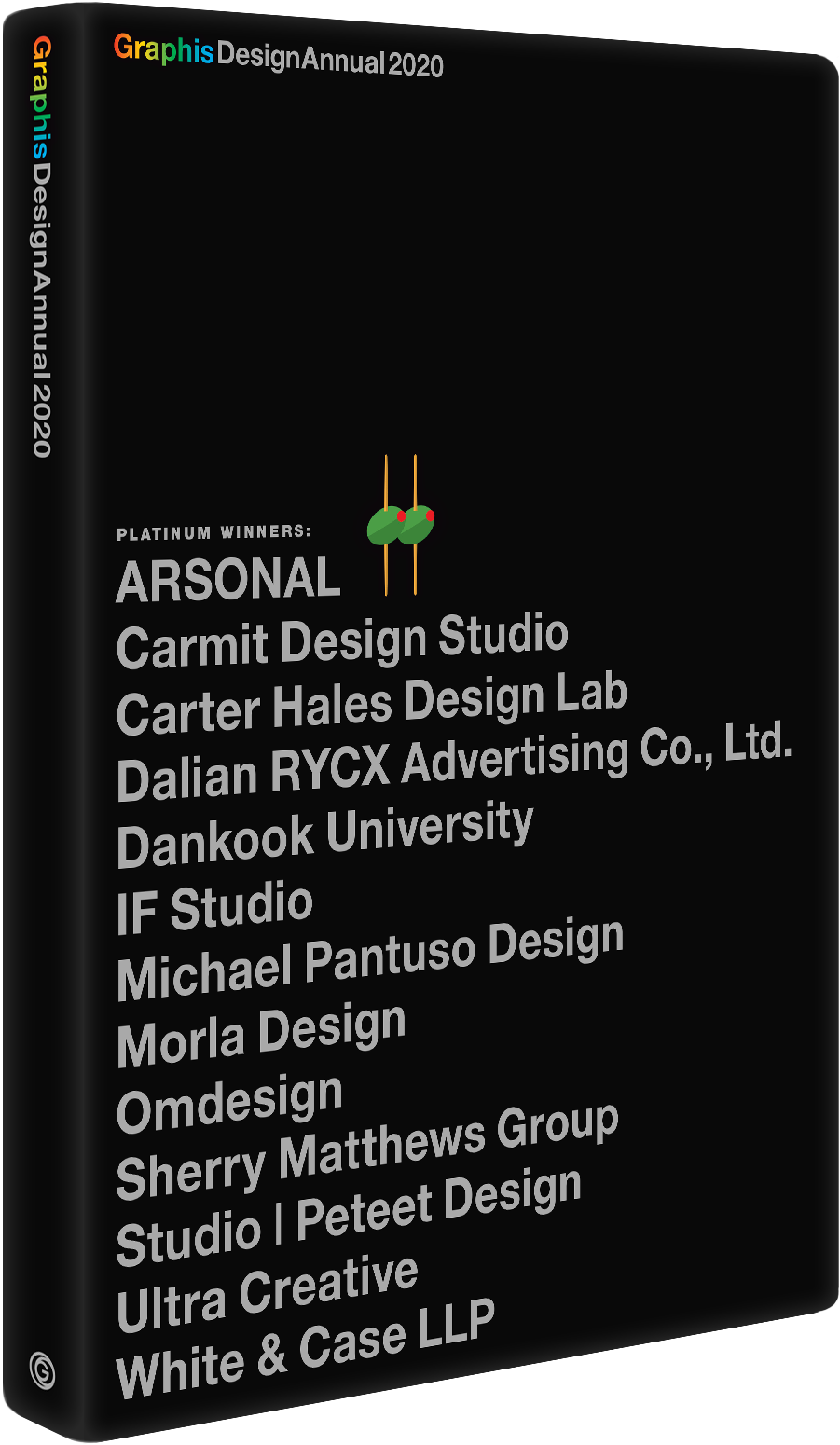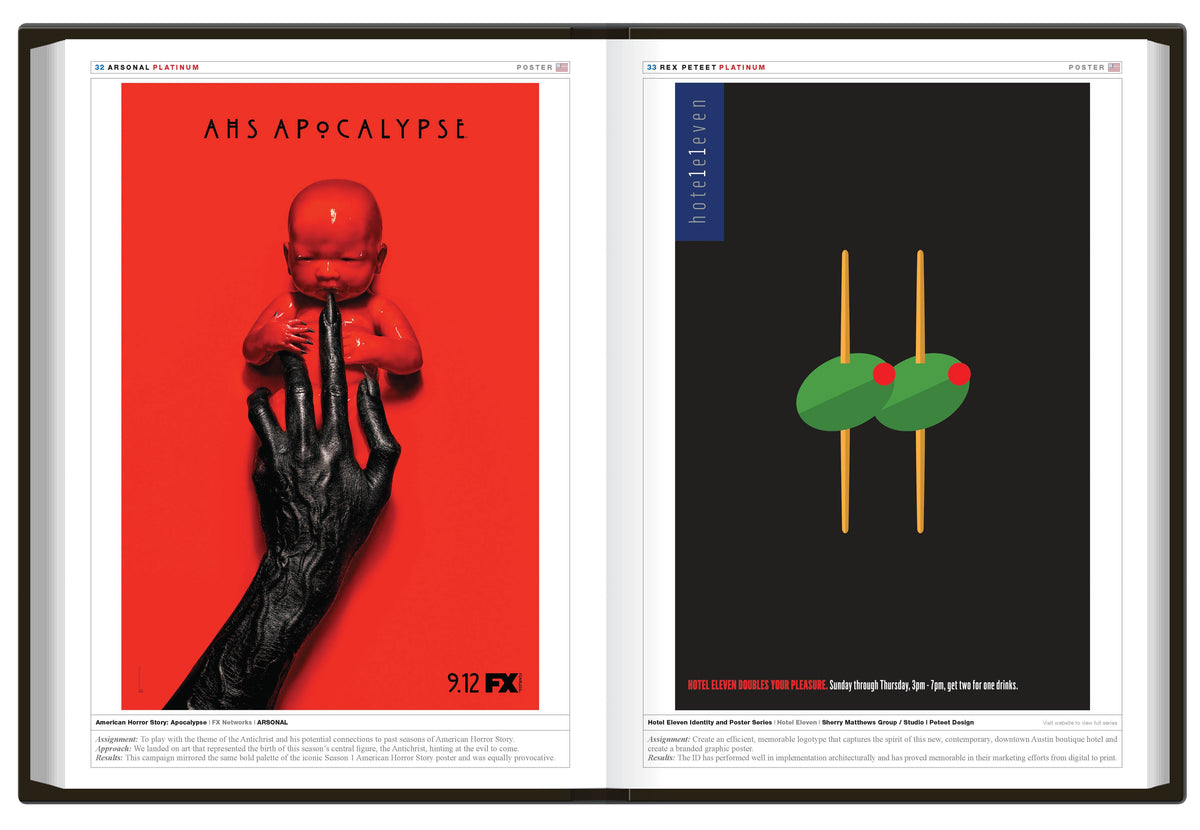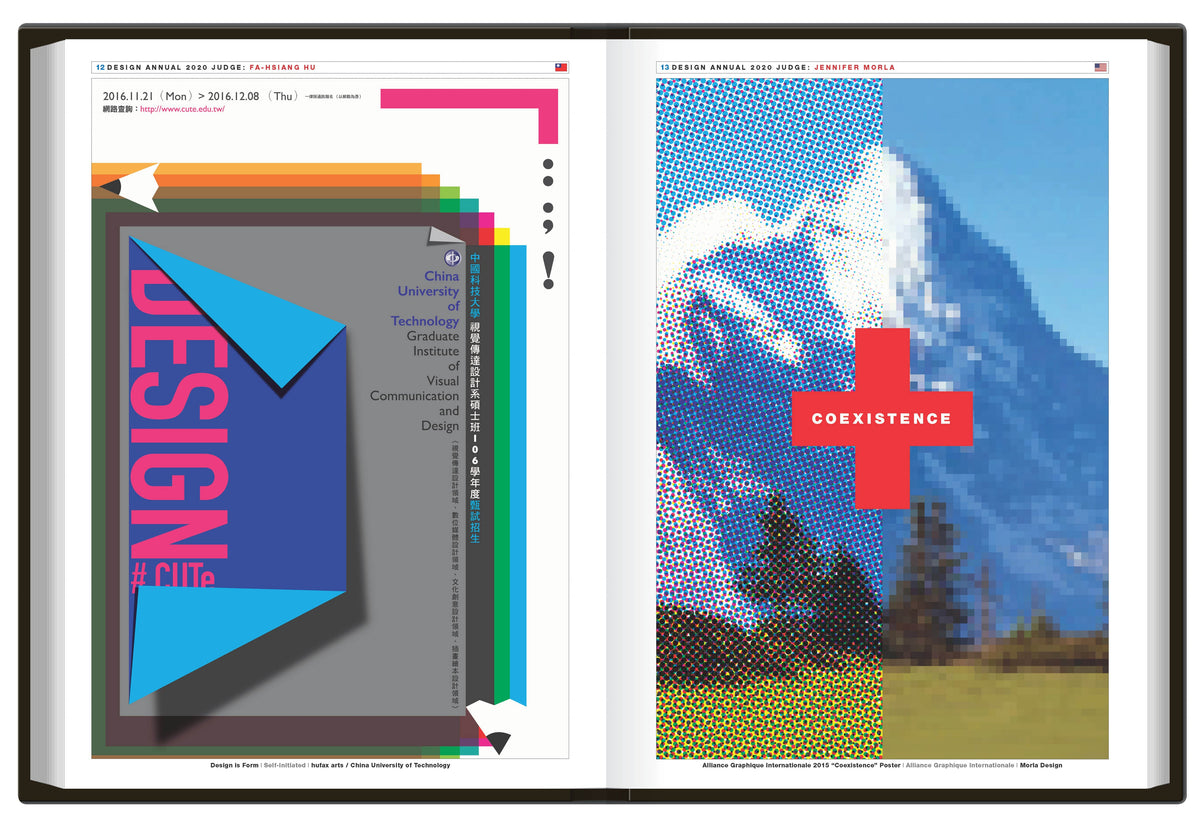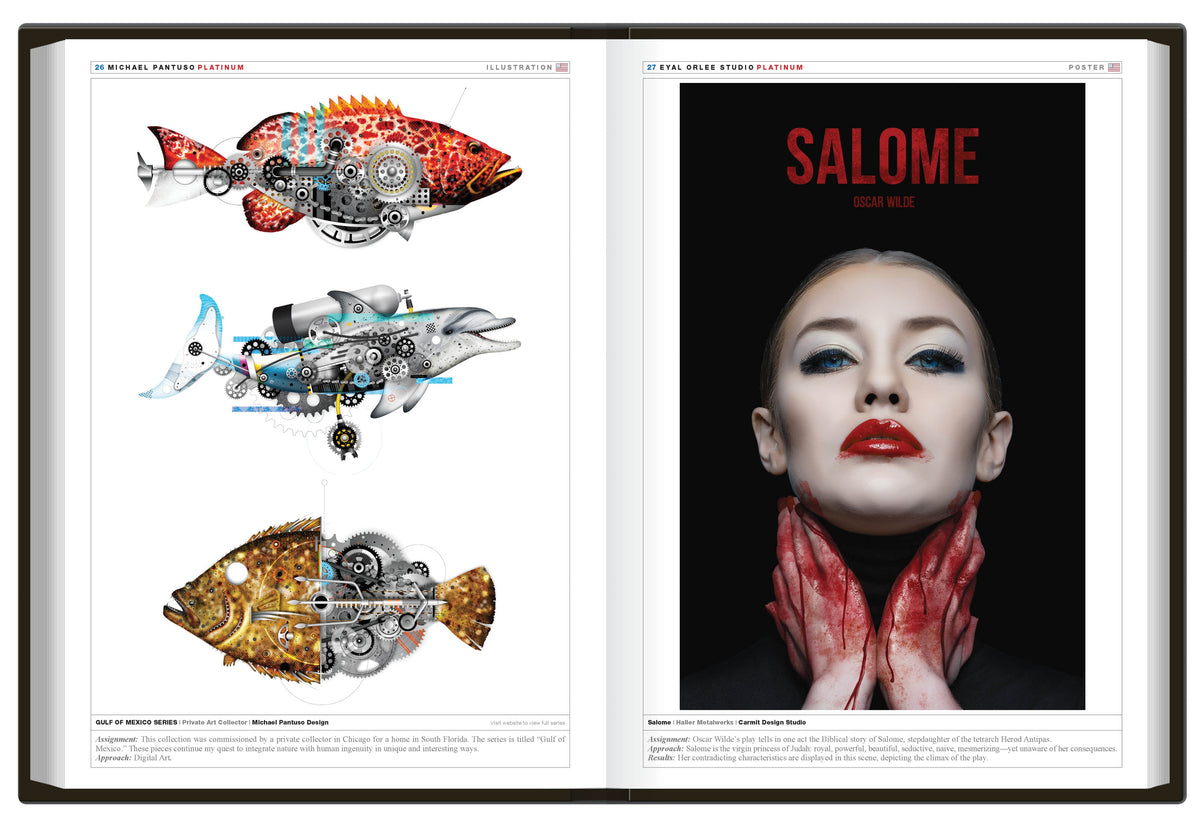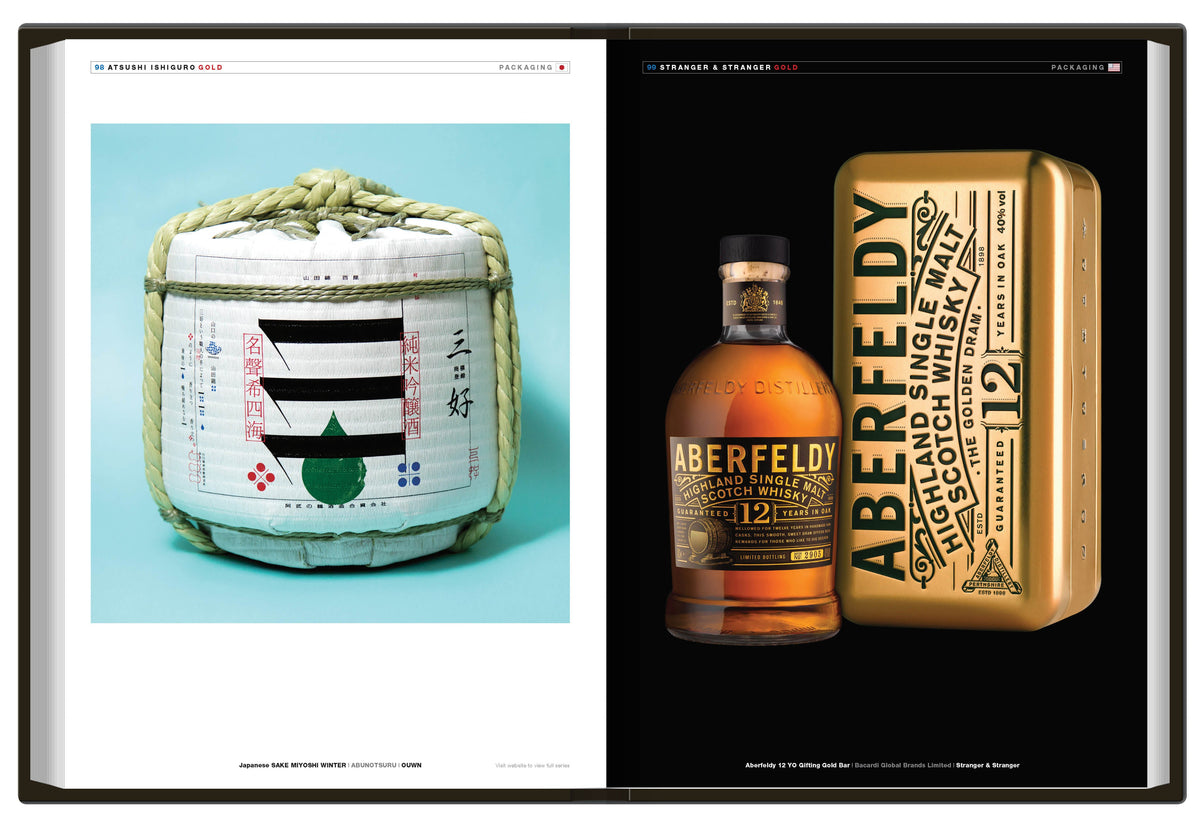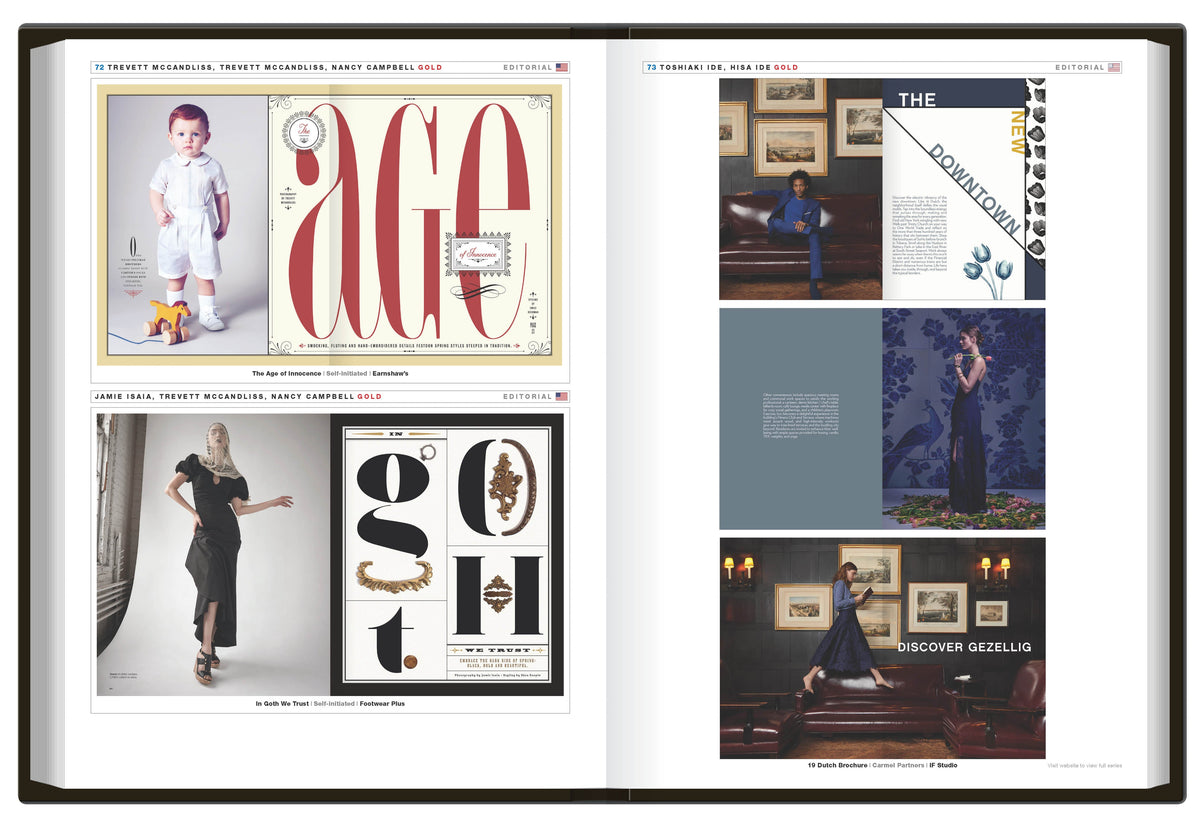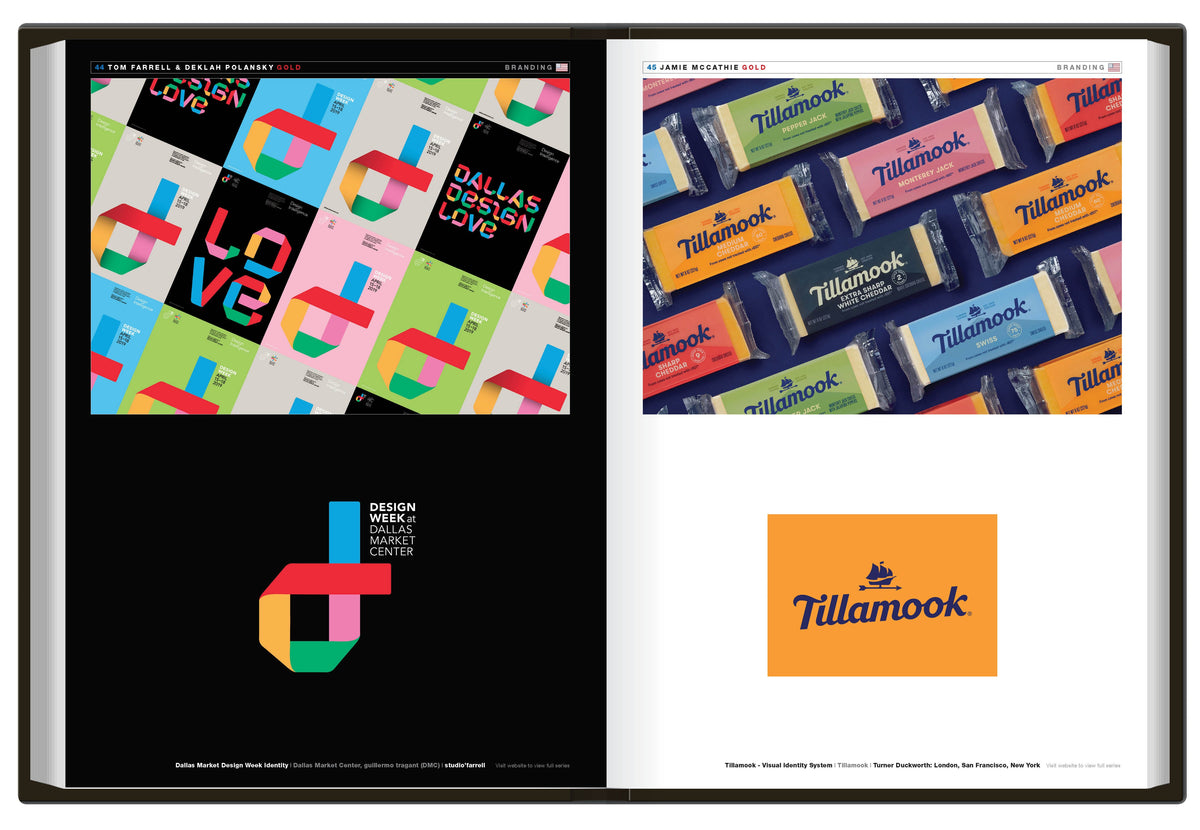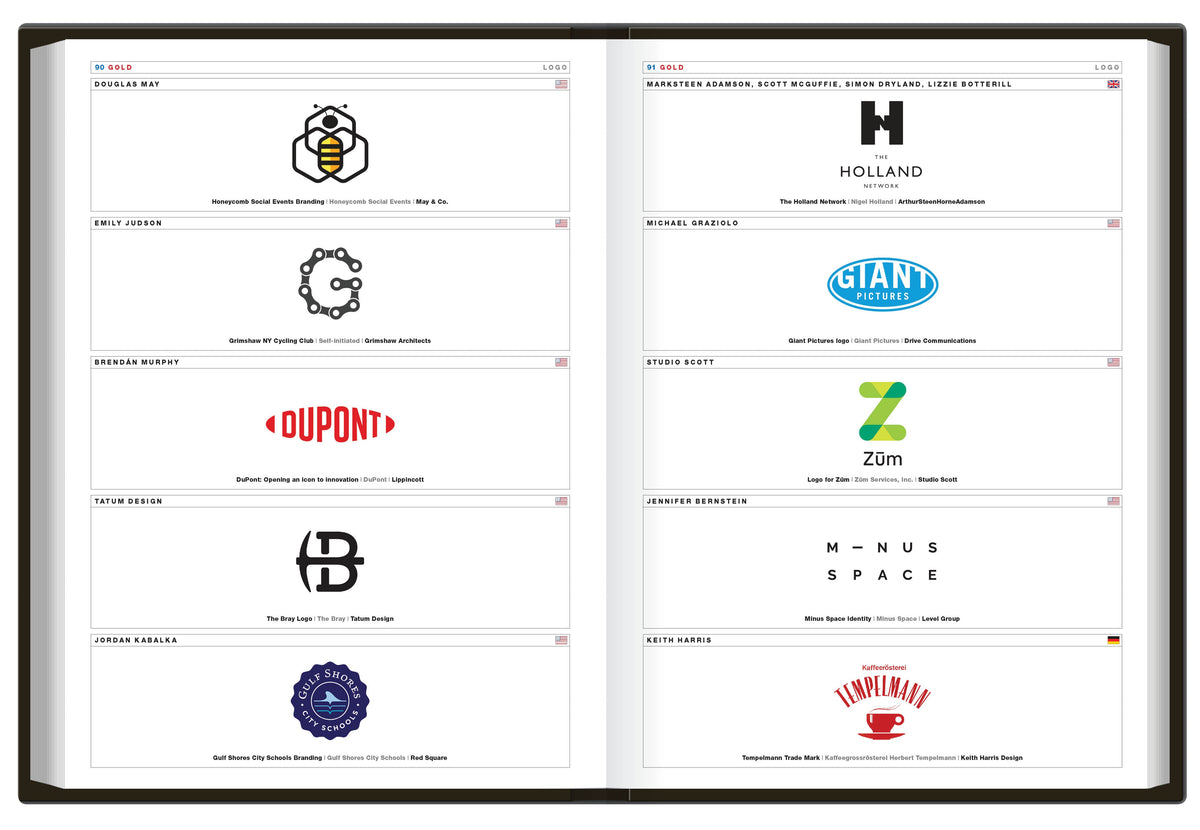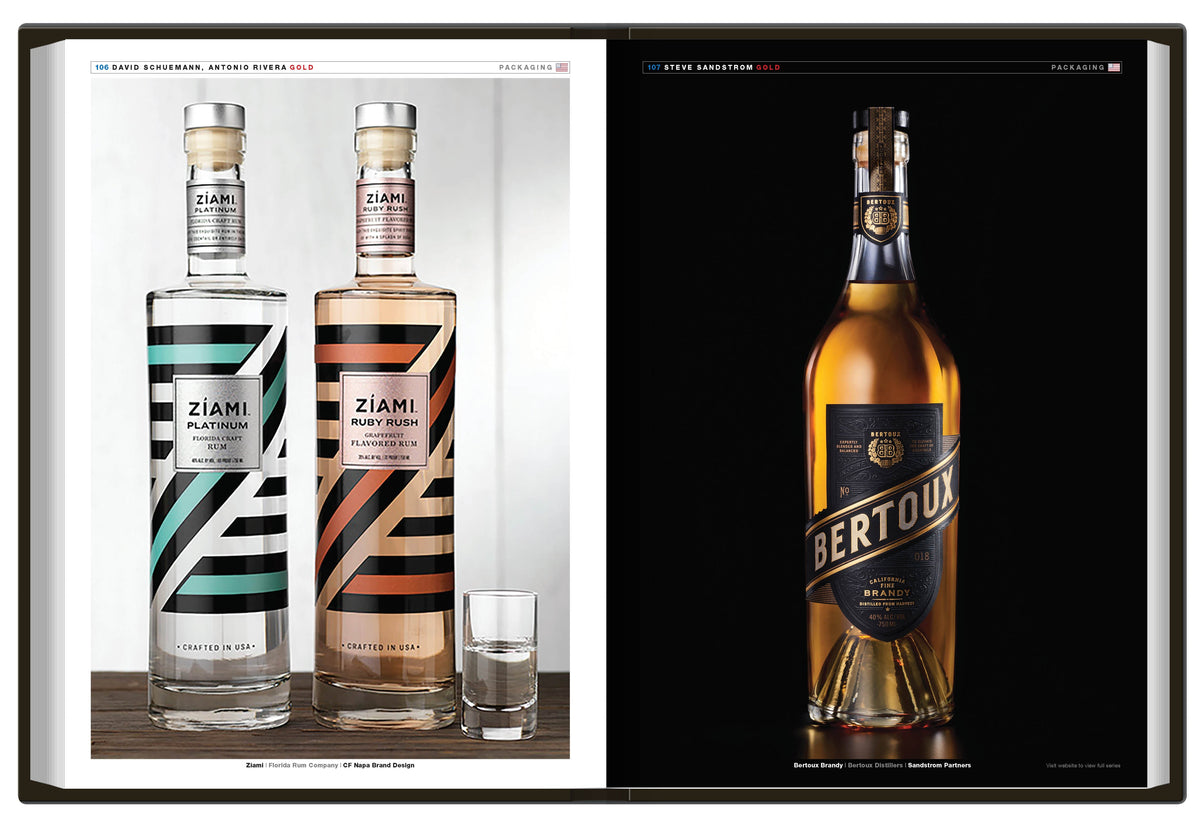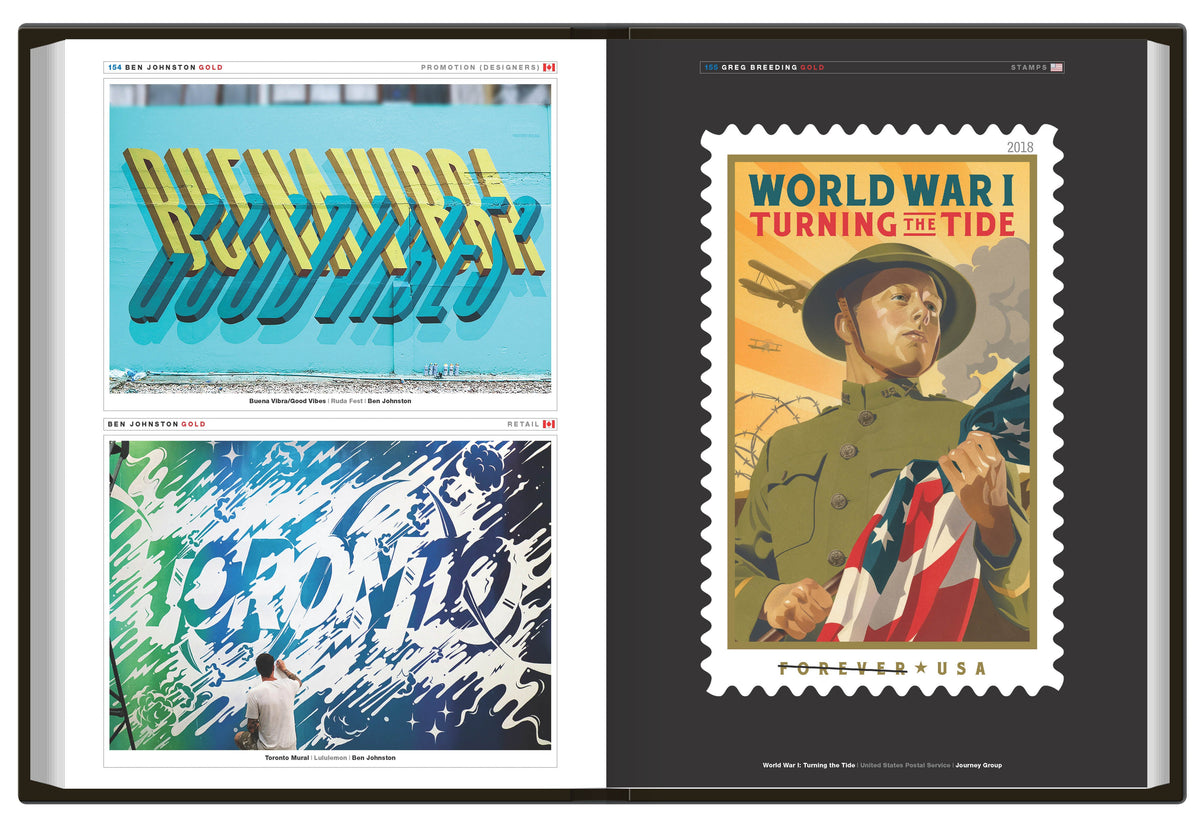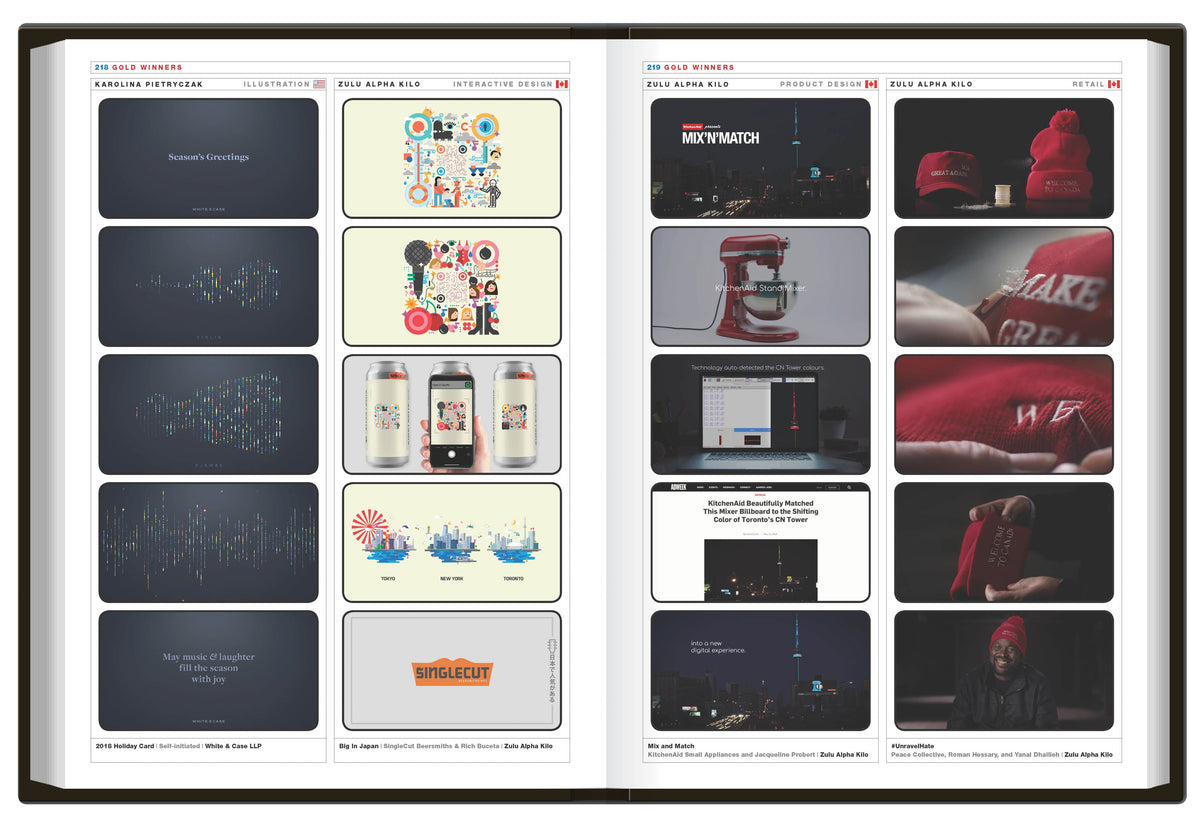 ---
Hardcover, 8.5" x 11.75", 3.88lb, 272 pages, ISBN 9781931241823
---
Winning Entrants: This year's Platinum Award Winners are: ARSONAL (US), Carmit Design Studio (US), Carter Hales Design Lab (CA), Dalian RYCX Advertising Co., Ltd. (CN), Dankook University (SK), IF Studio (US), Michael Pantuso Design (US), Morla Design (US), Omdesign (PT), Sherry Matthews Group / Studio | Peteet Design (US), Ultra Creative (US), and White & Case LLP (US).

Judges: All entries were judged by a panel of highly accomplished Graphis award-winning Designers: Fa-Hsiang Hu (TW), Toshiaki & Hisa Ide (US), Jennifer Morla (US), Shadia Ohanessian (AU), Michael Pantuso (US), and Rene V. Steiner (CA).
Contents: This Annual presents exceptional work by each of the talented Judges, Platinum, Gold, and Silver Award-winning Designs, and a list of Honorable Mentions. Our Design Museum Directory is also presented, along with our annual In Memoriam for the talent that the design community has lost within the past year.
Credits & Commentary: Platinum and Gold Winners describe their assignments, their approaches, and the results of their work, providing insight into their creative processes.
Selling Points: The book contains full-page images of Platinum and Gold Award-winning work from international Designers. Silver-winning work is also presented and Honorable Mentions are listed. All work is equally presented and permanently archived on Graphis.com.
Audience: This Annual is an important resource for Designers, Art Directors, Clients, Museums, Design enthusiasts, and anyone who seeks visual inspiration.