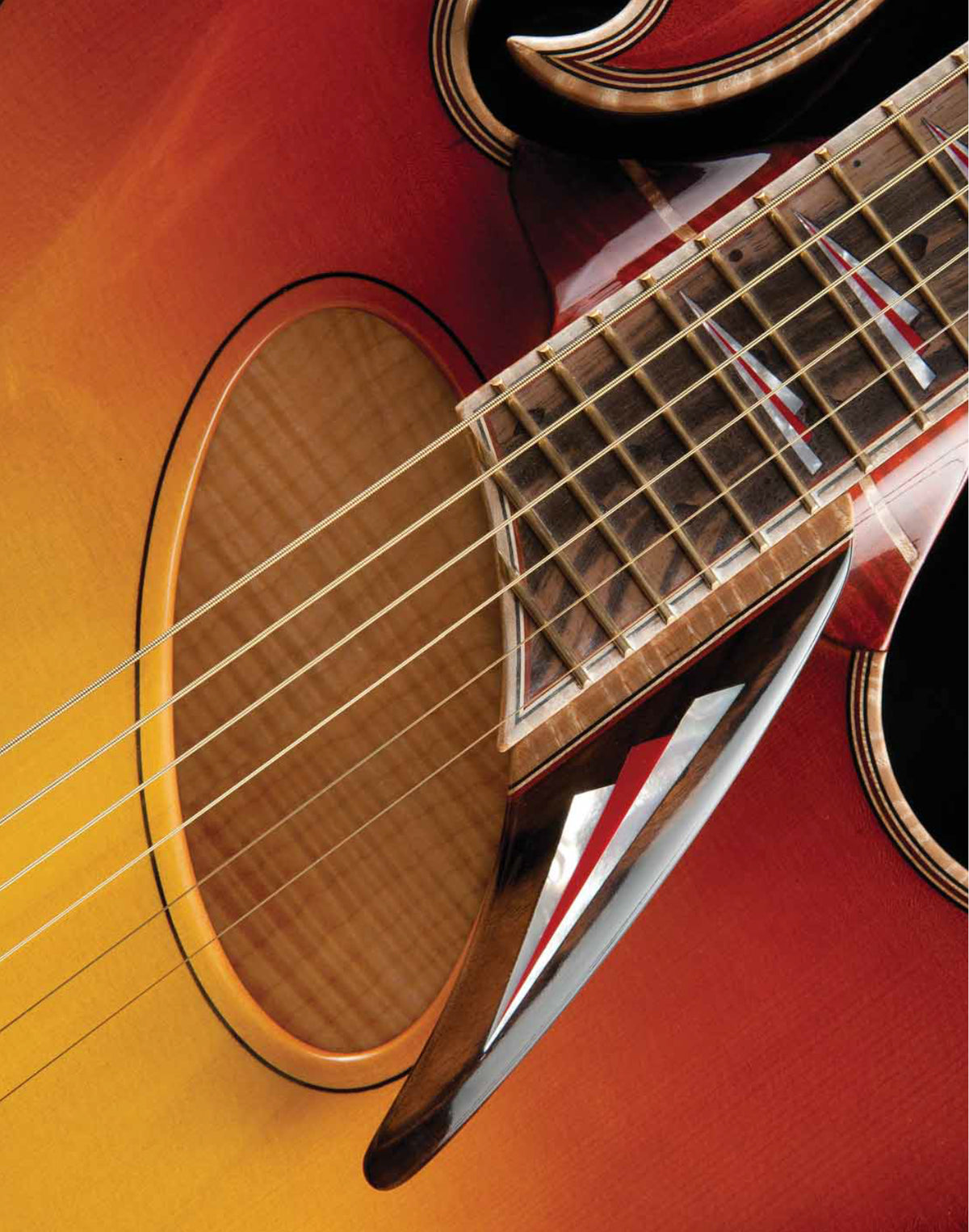 Archtop Guitars - Digital Version
This book presents the three master guitar craftsmen, John D'Angelico, Jimmy D'Aquisto and John Monteleone, who each grew up in New York and were influenced by the master Cremona violin luthiers Antonio Stradivari, Giuseppe Guarneri and Andrea Amati. Author Rudy Pensa passionately traces these extraordinary handcrafted guitars from their lute predecessors to their current incarnations, which can fetch prices up to half a million dollars while commanding a 10-year waiting list. Archtop Guitars presents the stories behind these magnificent instruments against the stunning photography of the finished products taken by Vincent J. Ricardel.
Rudy Pensa first drew the parallel of the three greatest violin makers of Cremona, Italy, with the three greatest archtop guitar builders of New York. The result of this observation has been the creation of this magnificent book.
—Mark Knopfler, Songwriter & Guitarist