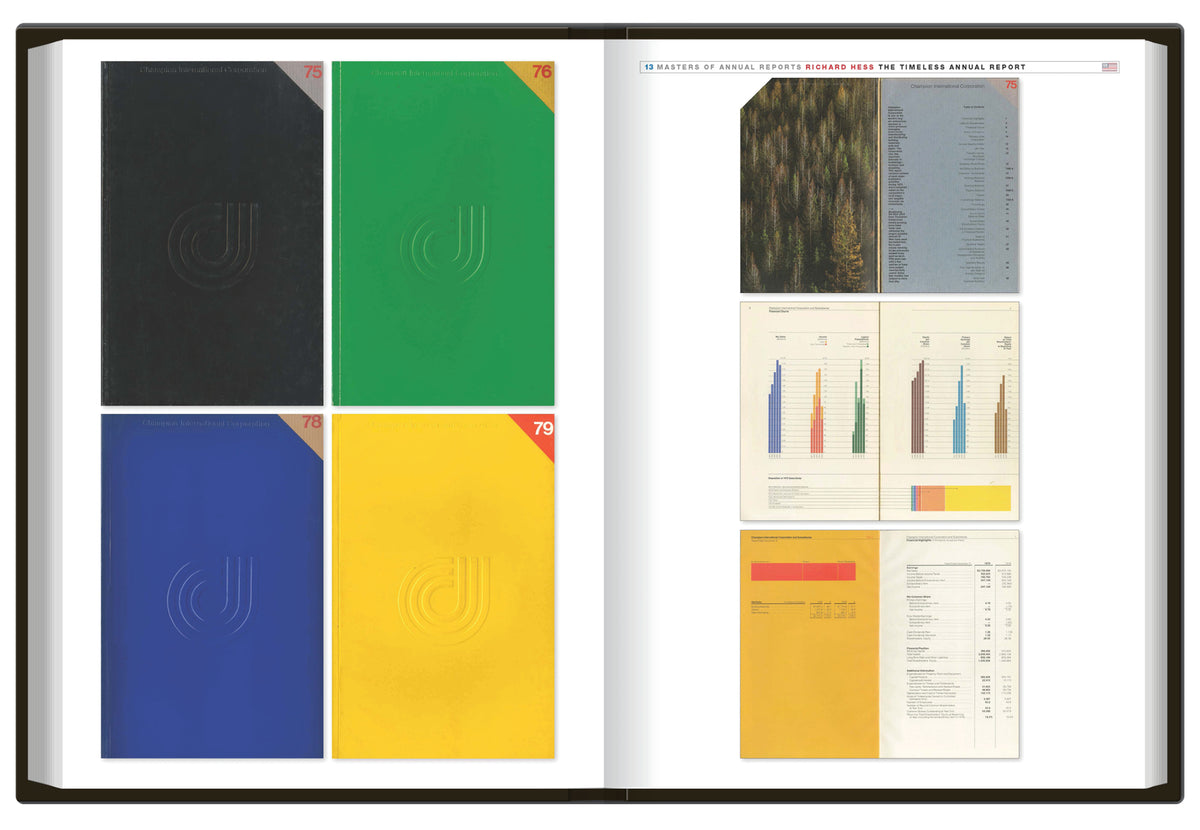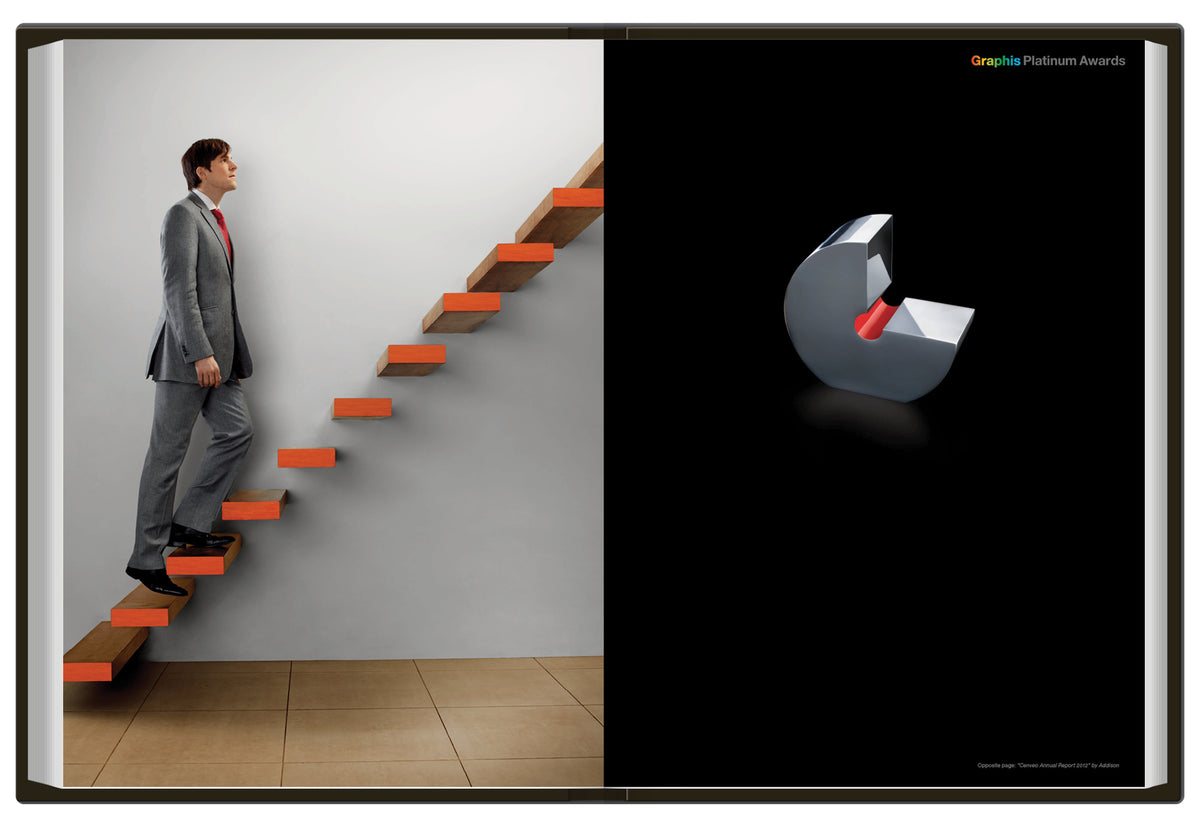 ---
Hardcover, 8.5" x 11.75", 3.57lb, 240 pages, ISBN 9781931241557
---
Winning Entrants: For Platinum Award winners, see the cover. Gold winners include Emerson, Wajdowicz Studios, emerystudio, Brand Union, Costello Communications, Design Ranch, Gensler, Gottschalk+Ash Int'l, h george design, inc., Nesandy + Schwartz, and Squires & Company, among many others. Thousands of Annual Report designs are available in our online archive.
Contents: This year, Graphis awarded nearly 300 winners. Platinum and Gold winners each receive full-page presentations of their work, Silver winners are also presented, and Merits are listed. Also featured are Q&As with each of the Platinum Winners. All winners were chosen by a panel of judges, all successful Annual Report Designers. Also presented is the brilliant work of three Masters of Annual Reports: Richard Hess, Stephen Frykholm, and Kit Hinrichs.
Credits & Commentary: This section gives the audience insight into the process behind the work: the assignment, the approach, and the results. The book is an indispensable resource for Designers who seek information on the demanding process of producing an Annual Report.
Selling Points: This book contains full-page images of award-winning Annual Report Designs.
Audience: Art Directors, Designers, Design enthusiasts.