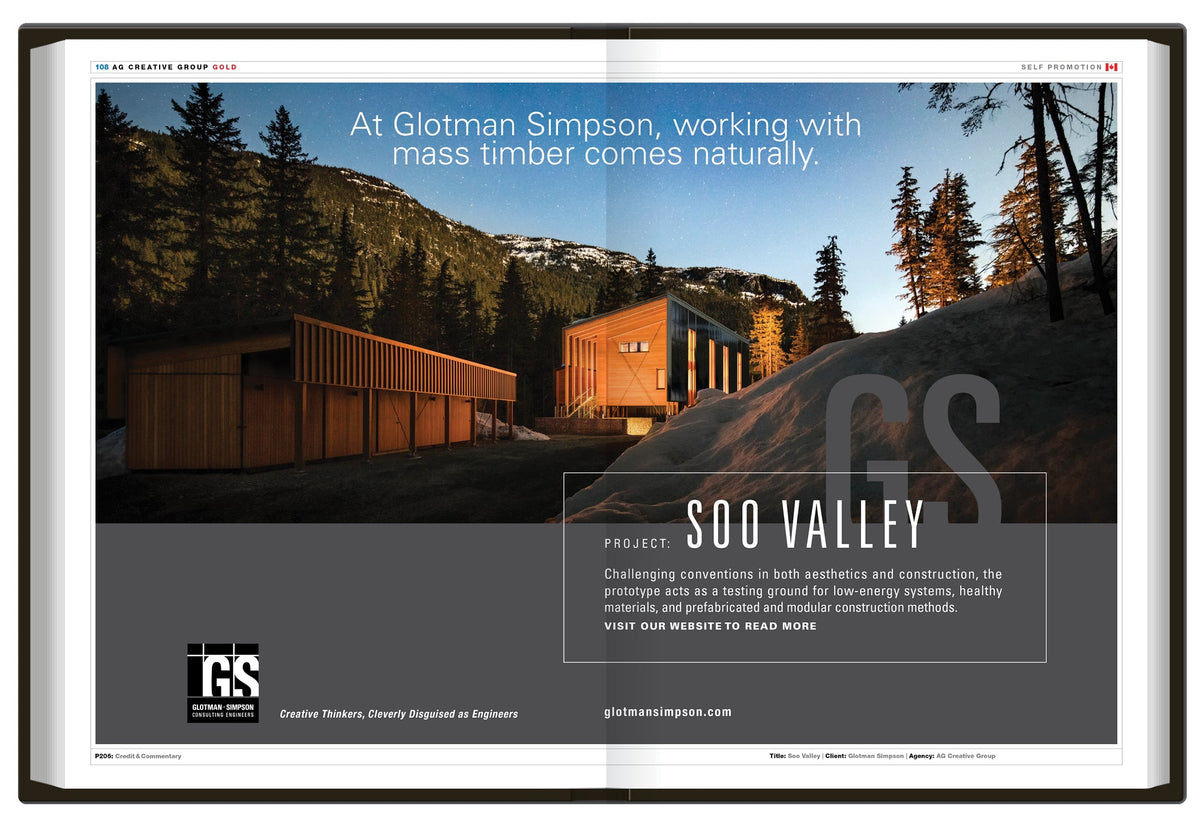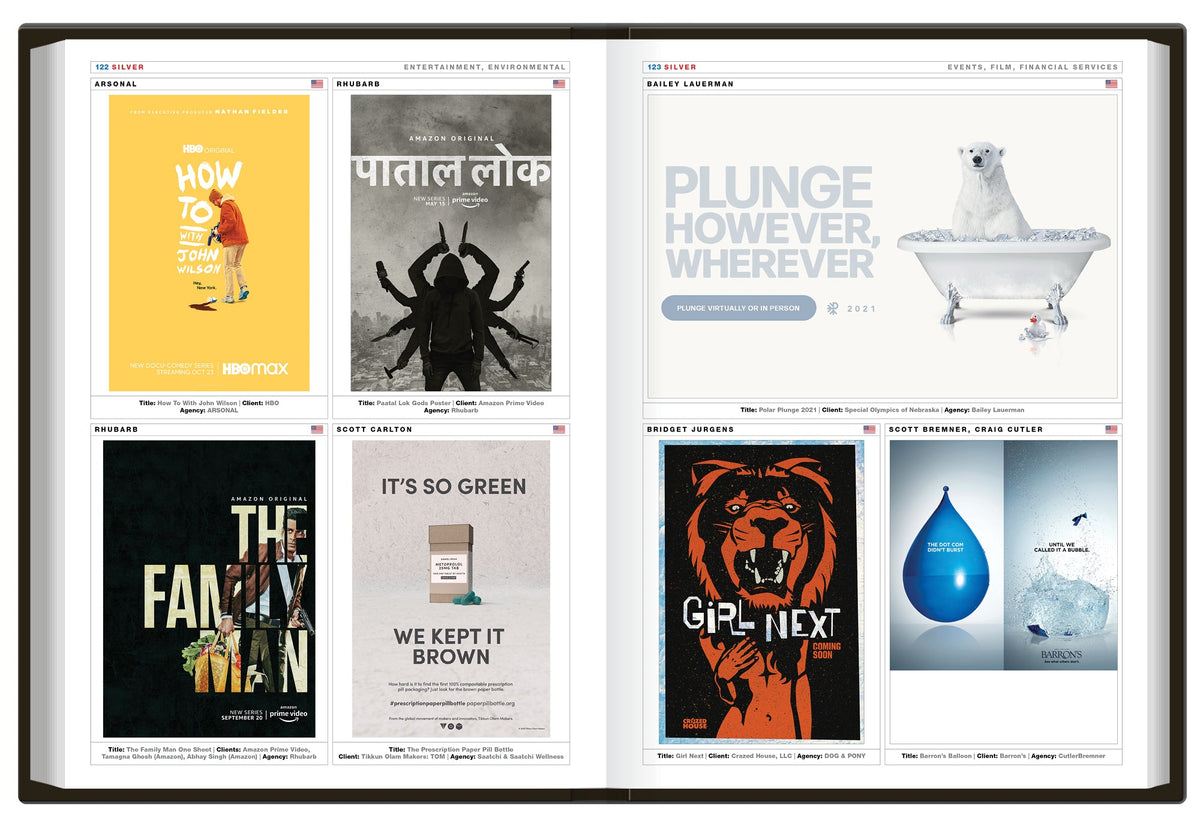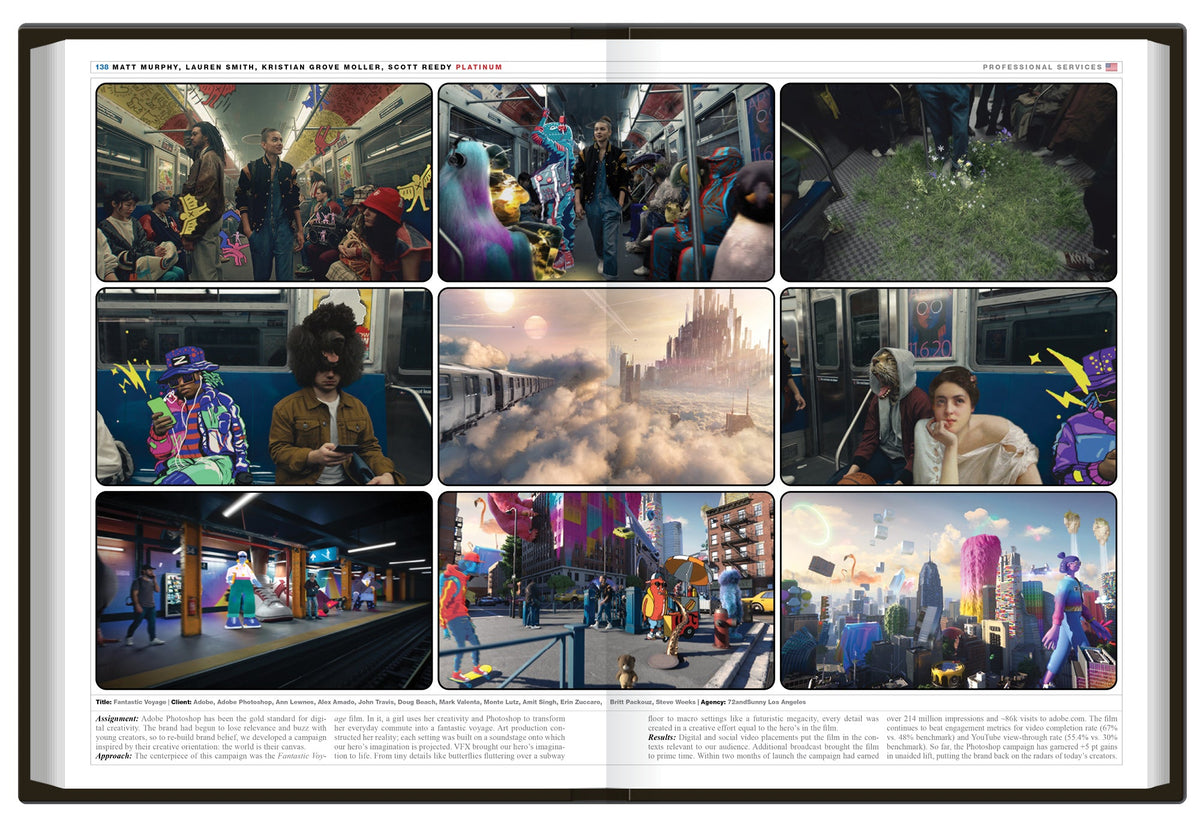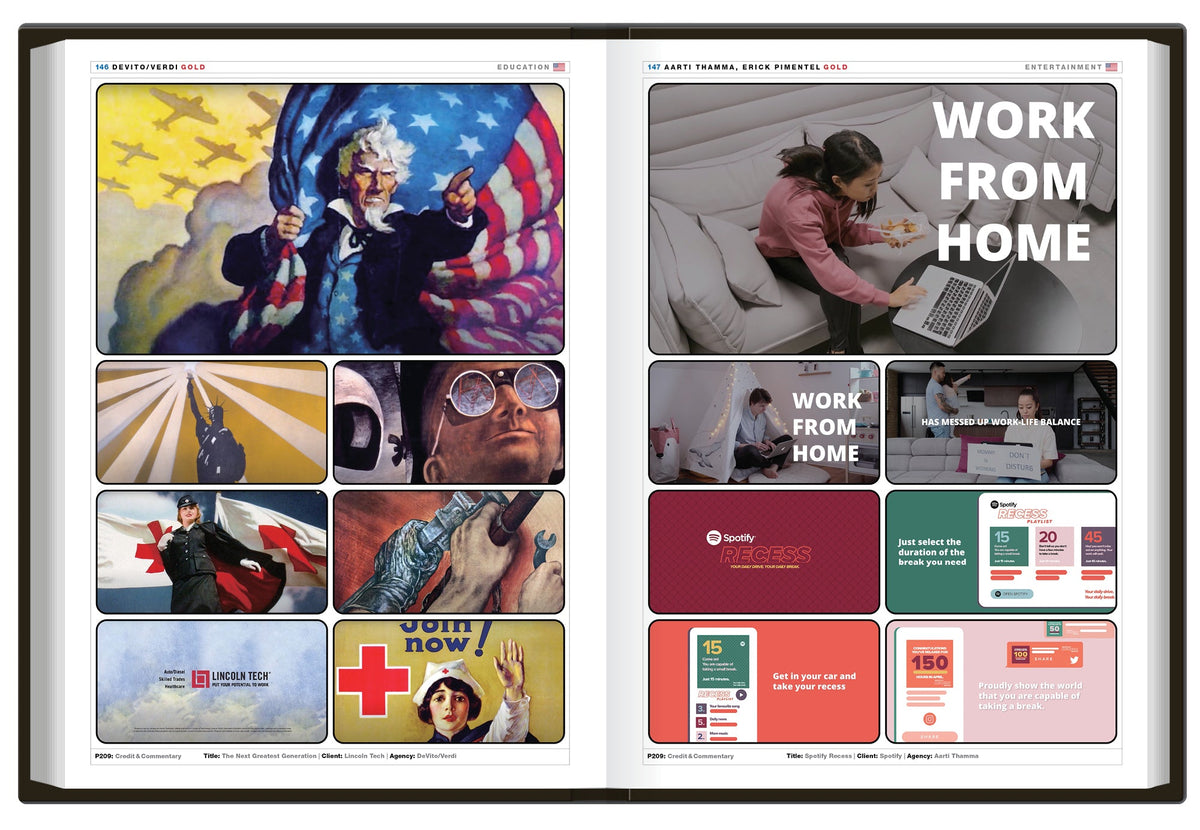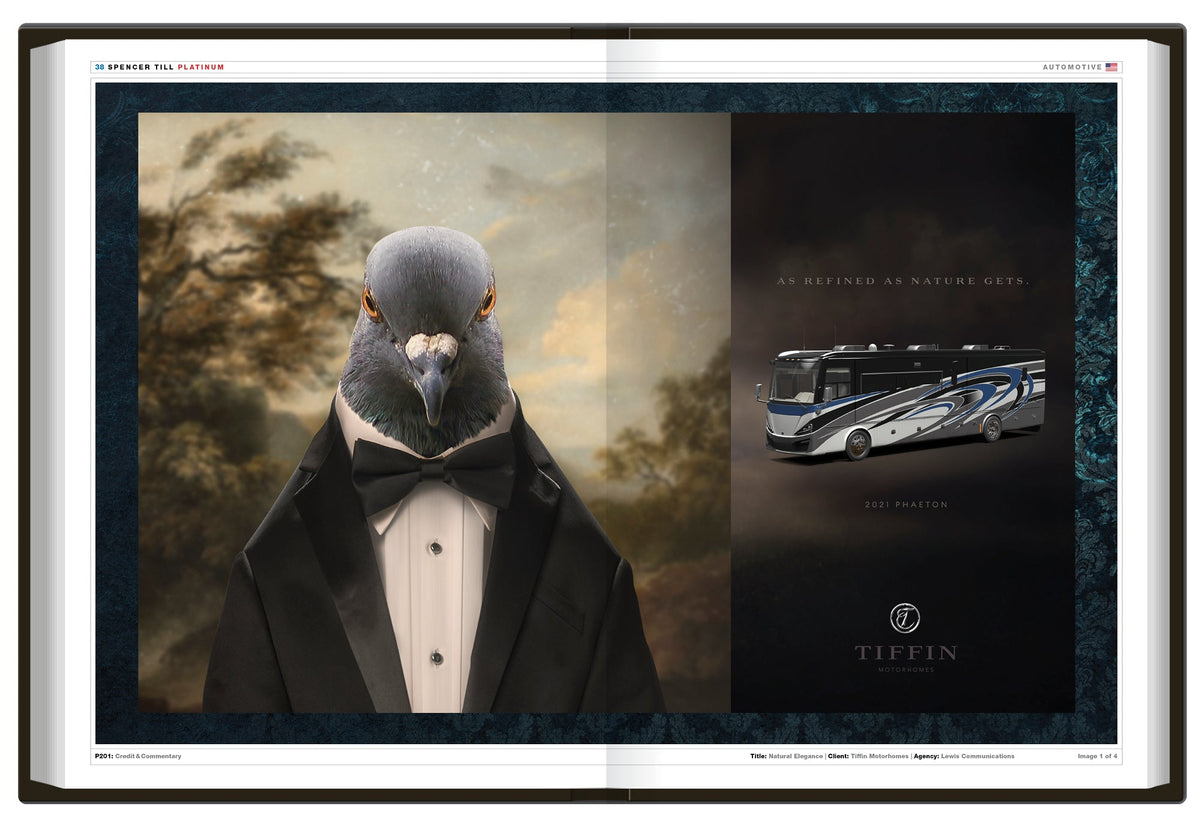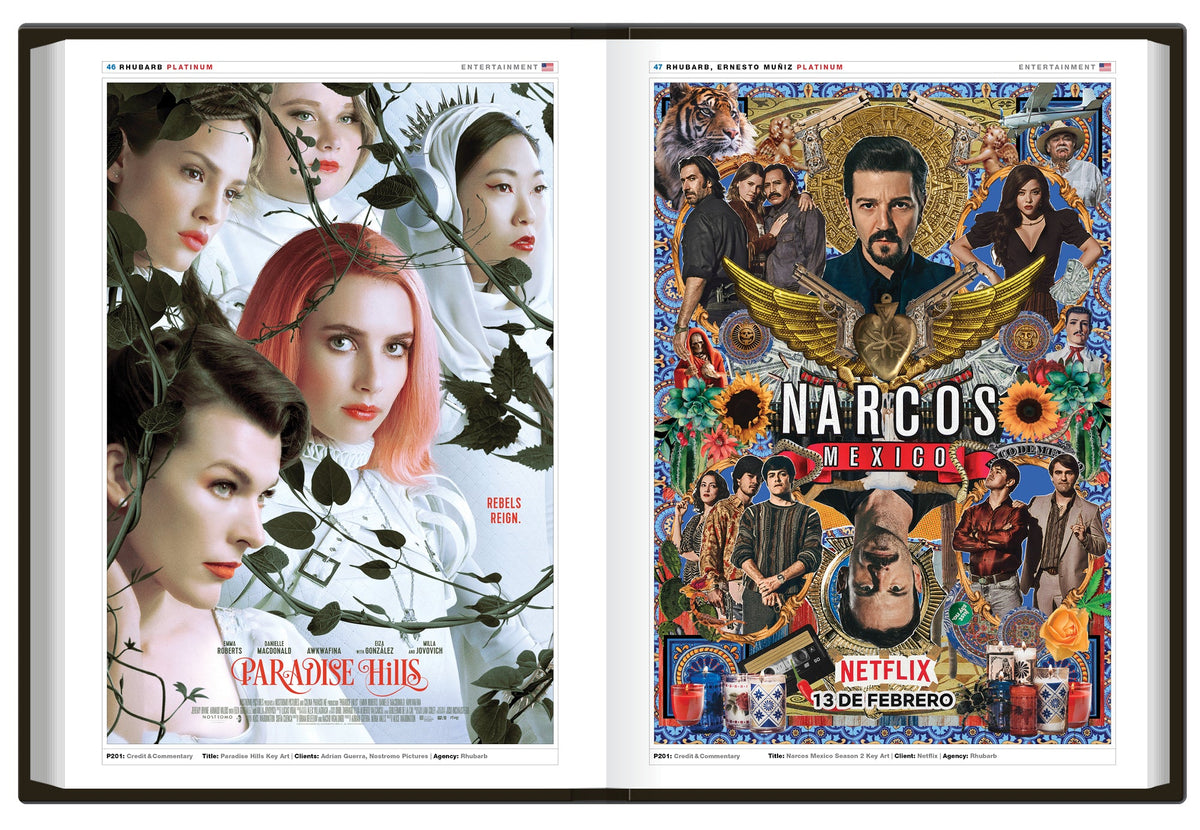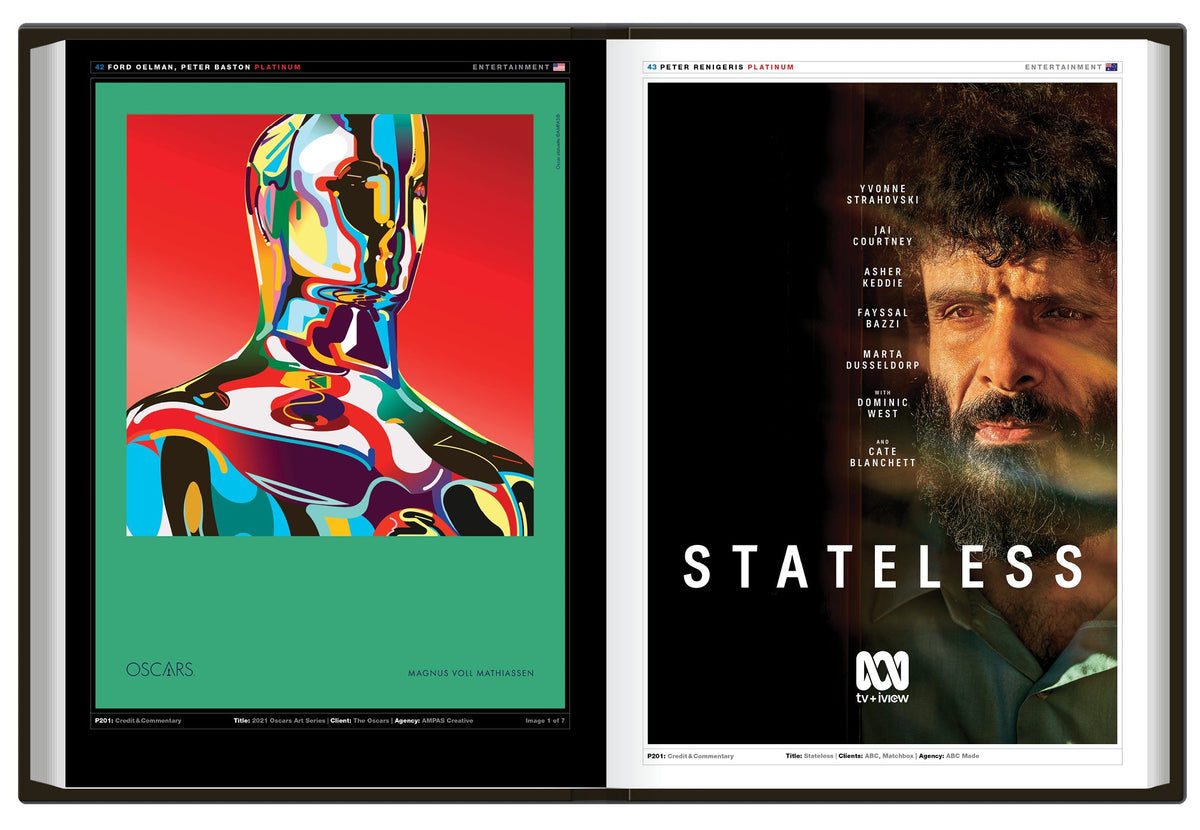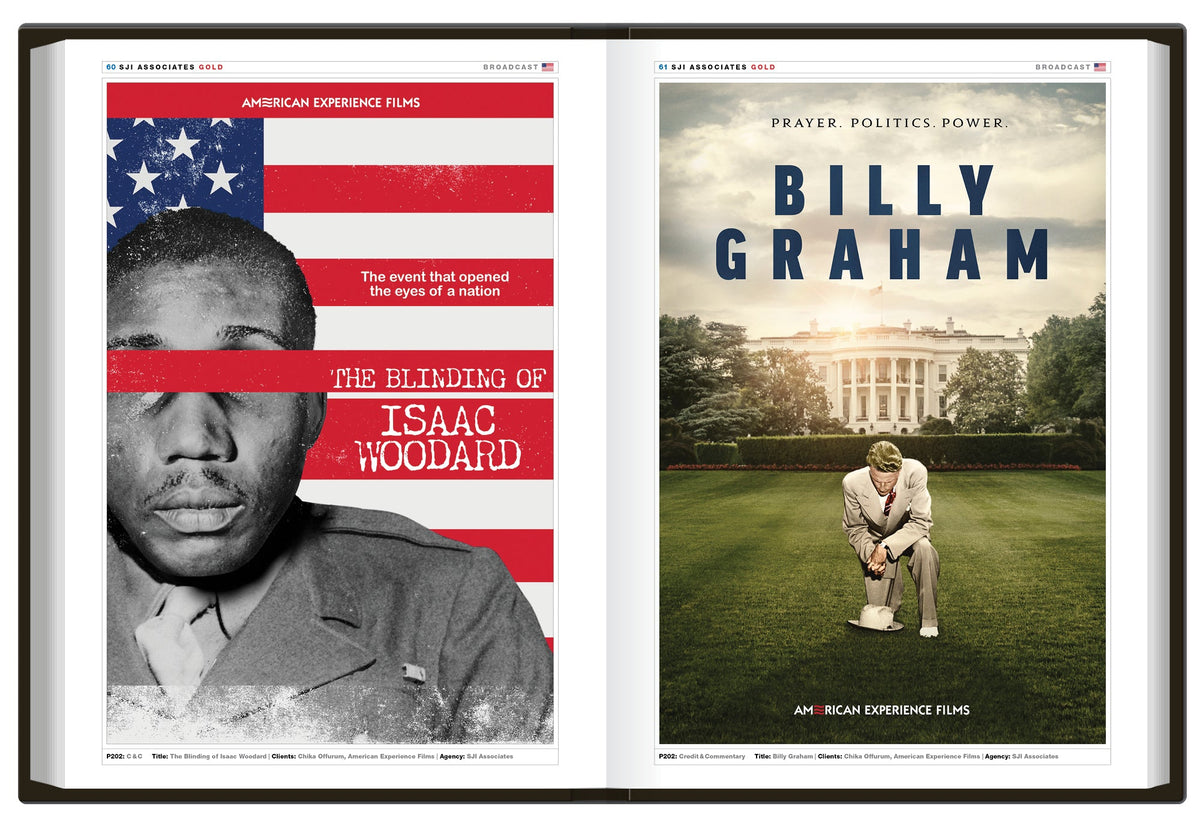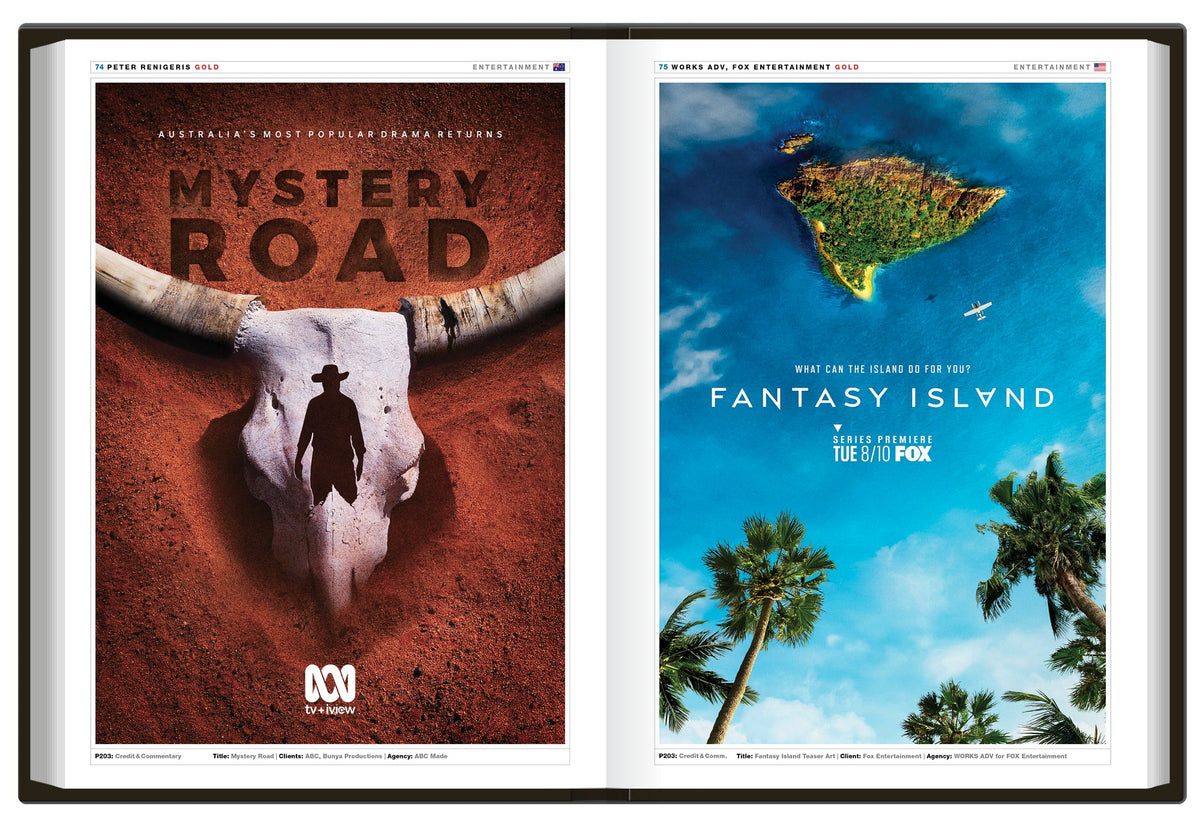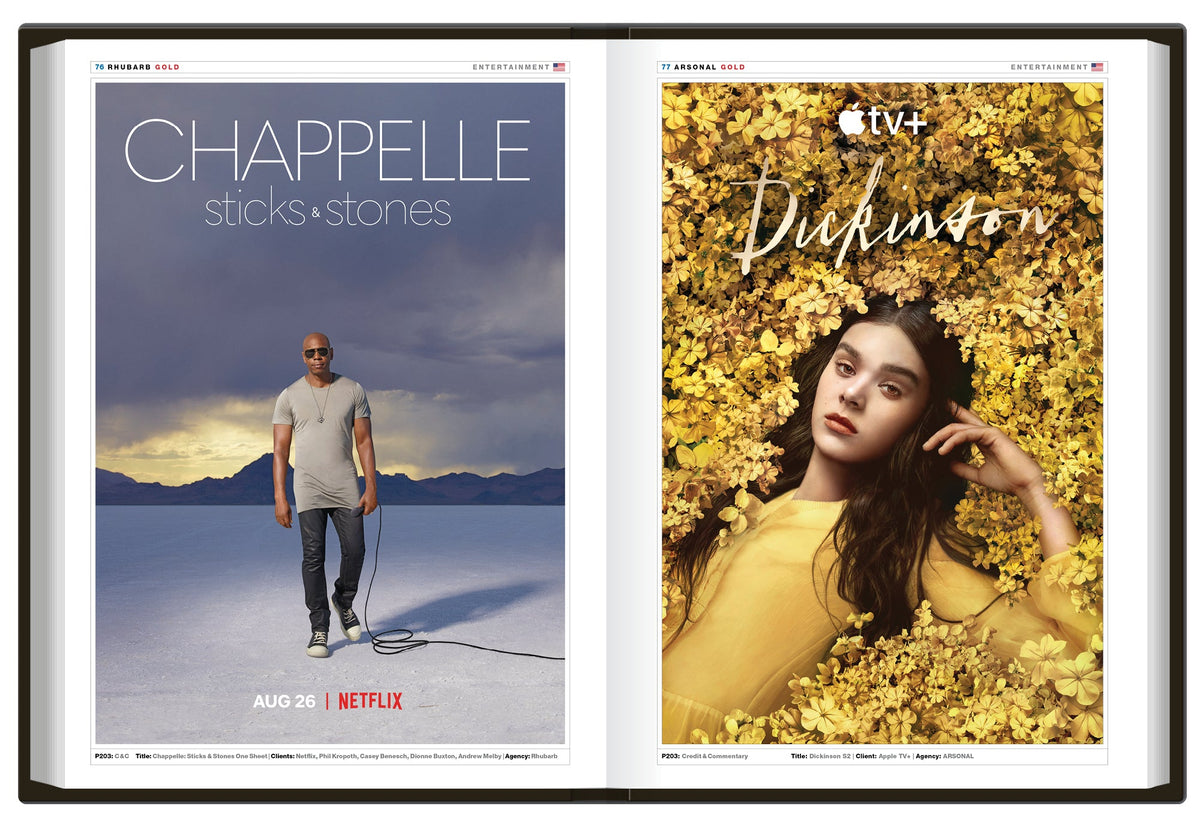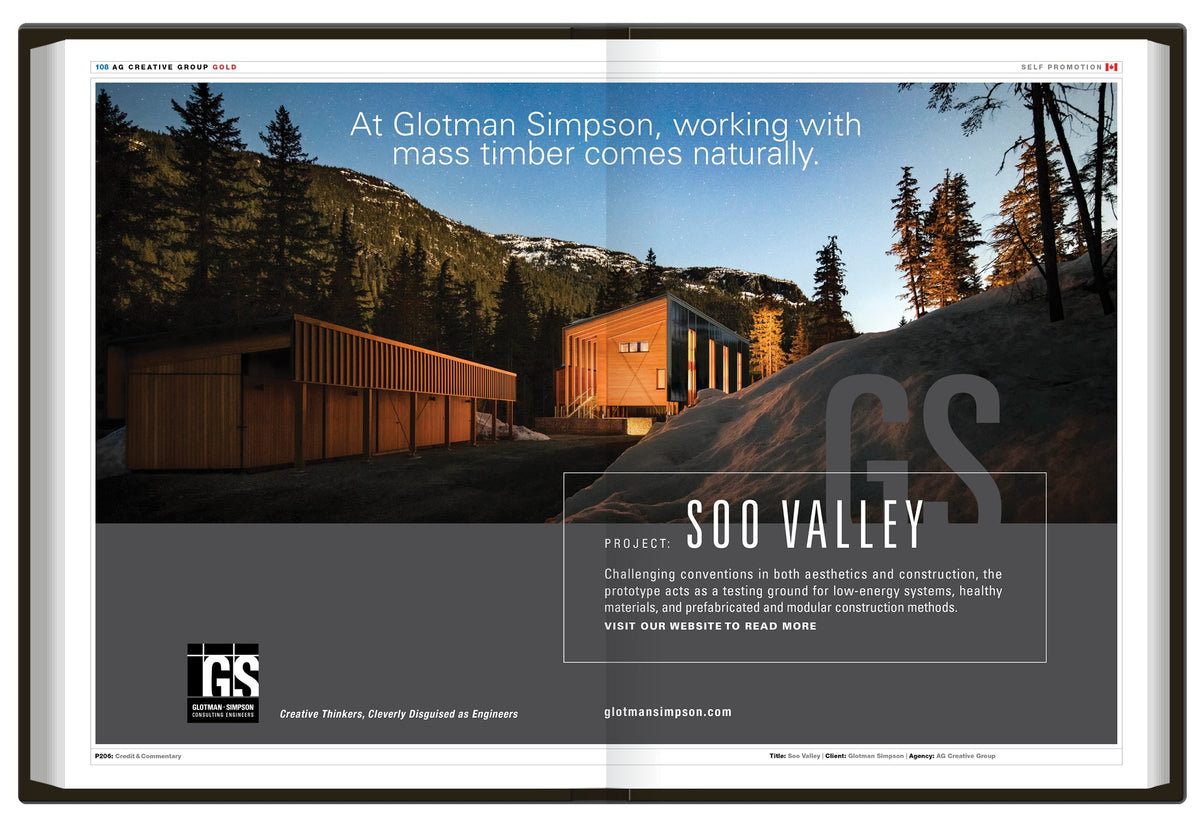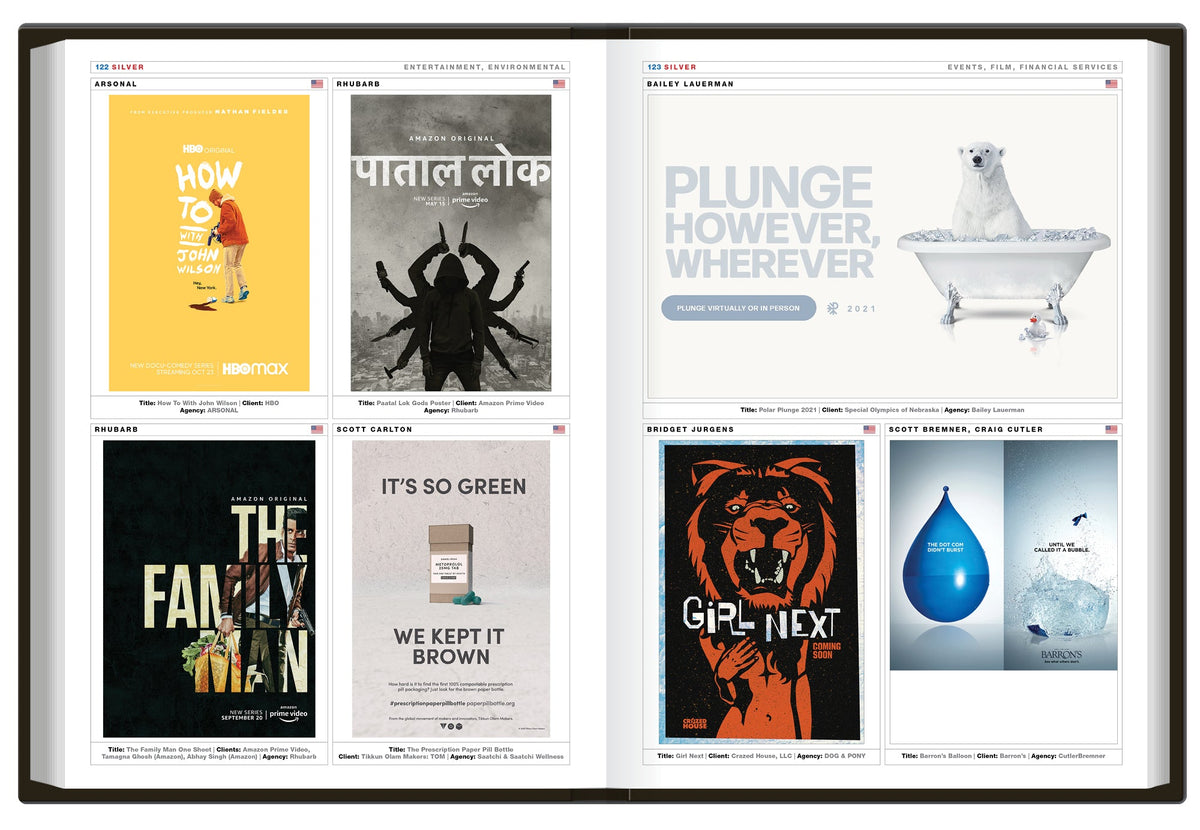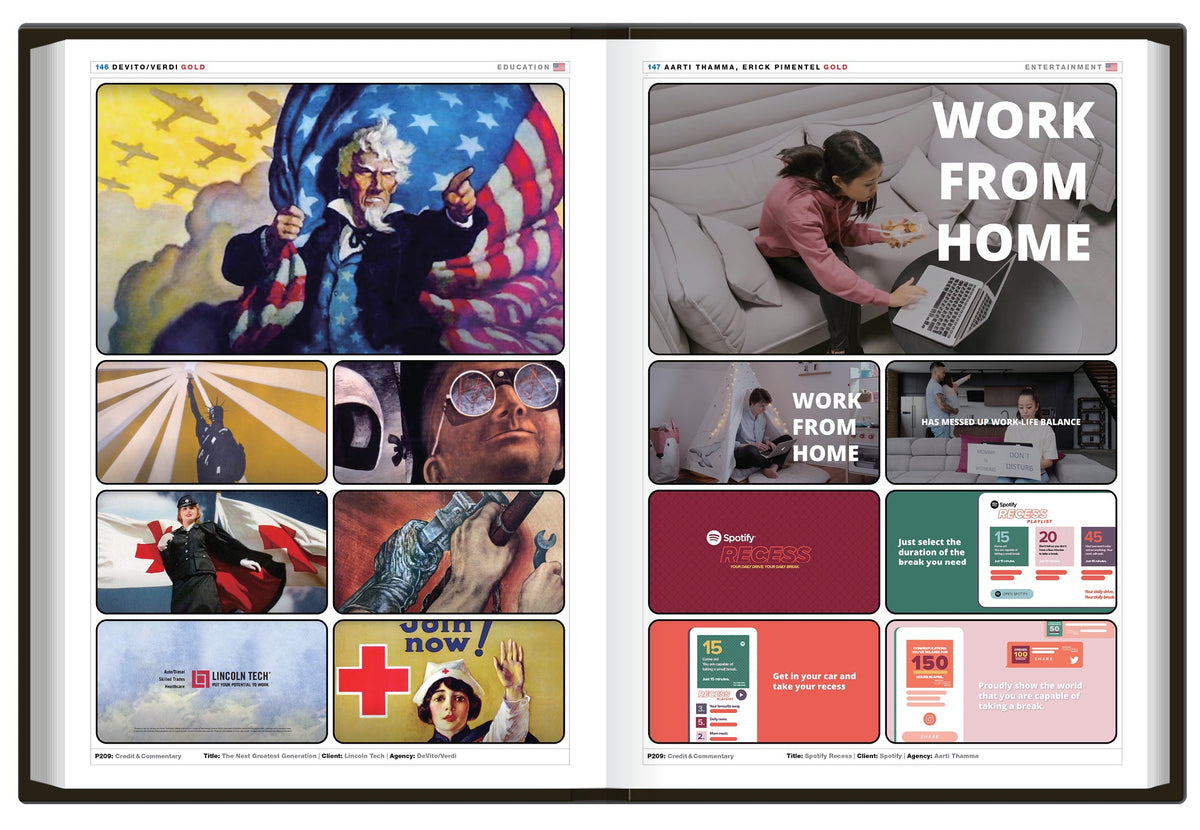 ---
Hardcover, 8.5" x 11.75", 3.30lb, 224 pages, ISBN 9781954632028
---
Winning Entrants: This year's Platinum Winners are 360i, 72andSunny Los Angeles, ABC Made, AMPAS Creative, ARSONAL, Judd Brand Media, Lewis Communications, PETROL Advertising, Rhubarb, Ron Taft Design, teiga studio, and Vanderbyl Design.
Judges: All entries were judged by award-winning industry leaders: Kathy Delaney from Saatchi & Saatchi Wellness, Gary Mueller from BVK, Allen Oke from Huge, Xavier Rivera from Duncan Channon, Mitch Strausberg from Fox Entertainment, and Carter Weitz from Bailey Lauerman.
Contents: This Annual presents outstanding Platinum, Gold, and Silver Award-winning advertisements, as well as Honorable Mentions. Also featured is a selection of award-winning judge's work and our annual In Memoriam for the advertising talent we've lost the last year.
Credits & Commentary: Platinum and Gold Winners describe their assignments, the approaches they, and the results of their work, providing an appreciation of their creative processes.
Selling Points: The book contains full-page images of Platinum and Gold Award-winning work from many talented ad agencies. Silver-winning work and Honorable Mentions are also presented. All work is equally presented and permanently archived on Graphis.com.
Audience: This Annual is a valuable tool and a vital source of information and inspiration for creative professionals, professors, students, and anyone with an interest in the visual arts and advertising.