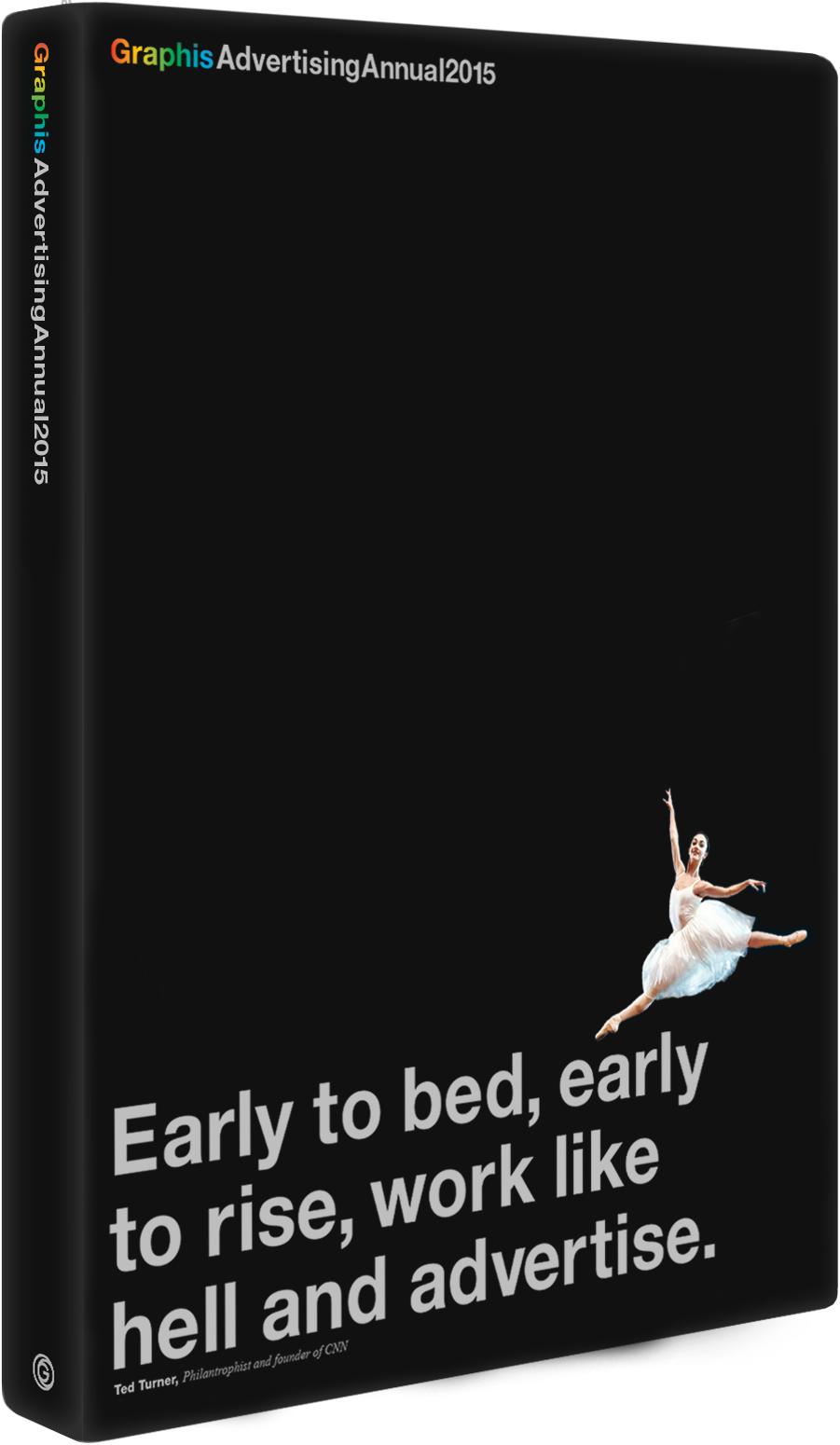 ---
Hardcover, 8.5" x 11.75", 3.57lb, 240 pages, ISBN 9781932026917
---
Featured Agencies: LLOYD&CO, The Richards Group, IF Studio, Dunn&Co., Zulu Alpha Kilo, Publicis Kaplan Thaler and PP+K. Also includes interviews with executive creative director John Butler and CEO Greg Stern, of Butler, Shine, Stern & Partners, amongst others.
Contents: The book presents some of the top campaigns of the year. Up to 100 Platinum and Gold awards are presented full-page. This provides insight into the agency's creative process and how they met the needs of their client. Graphis Platinum, Gold and Silver winning entries are an essential reference for advertising professionals, clients and students.
Audience: Caters to Advertising Agencies, Clients, Designers, Photographers and Museums interested in brilliant advertising that is inspired by great ideas.
Selling Points: This coffee table book contains vibrant images of top advertising work.