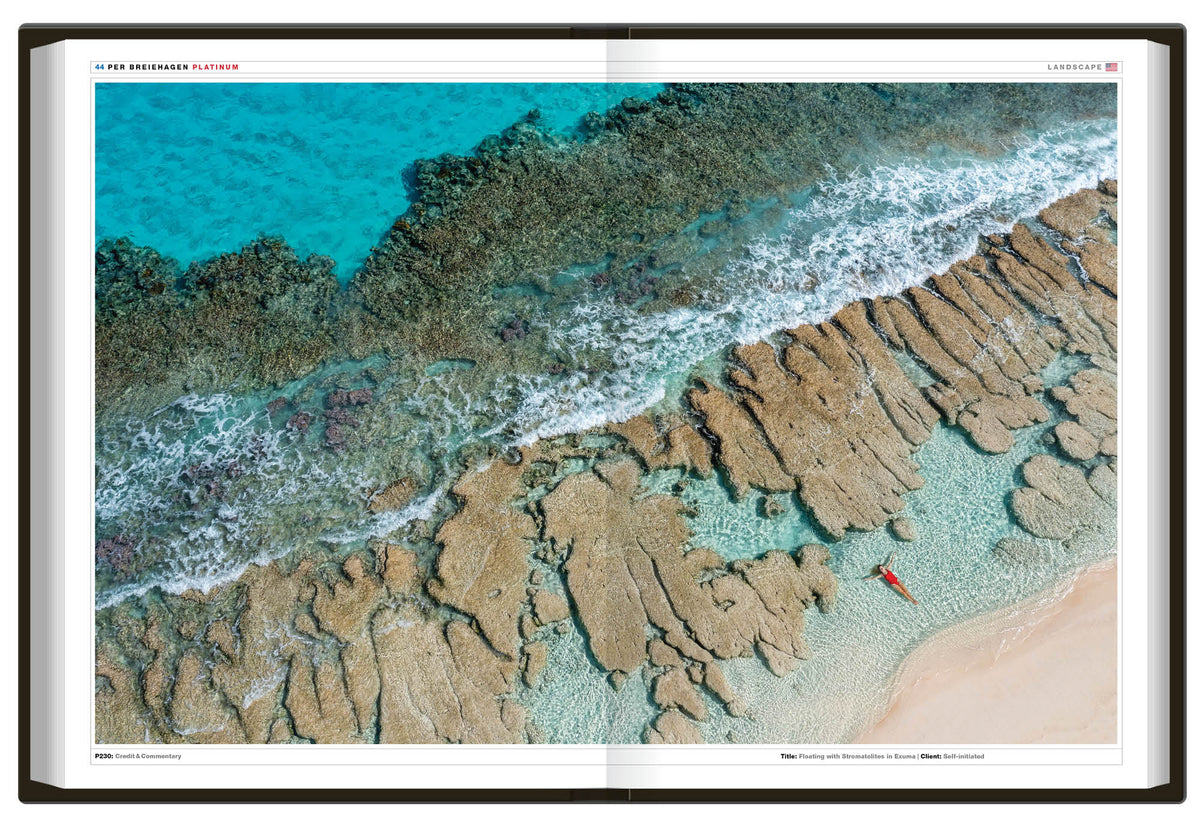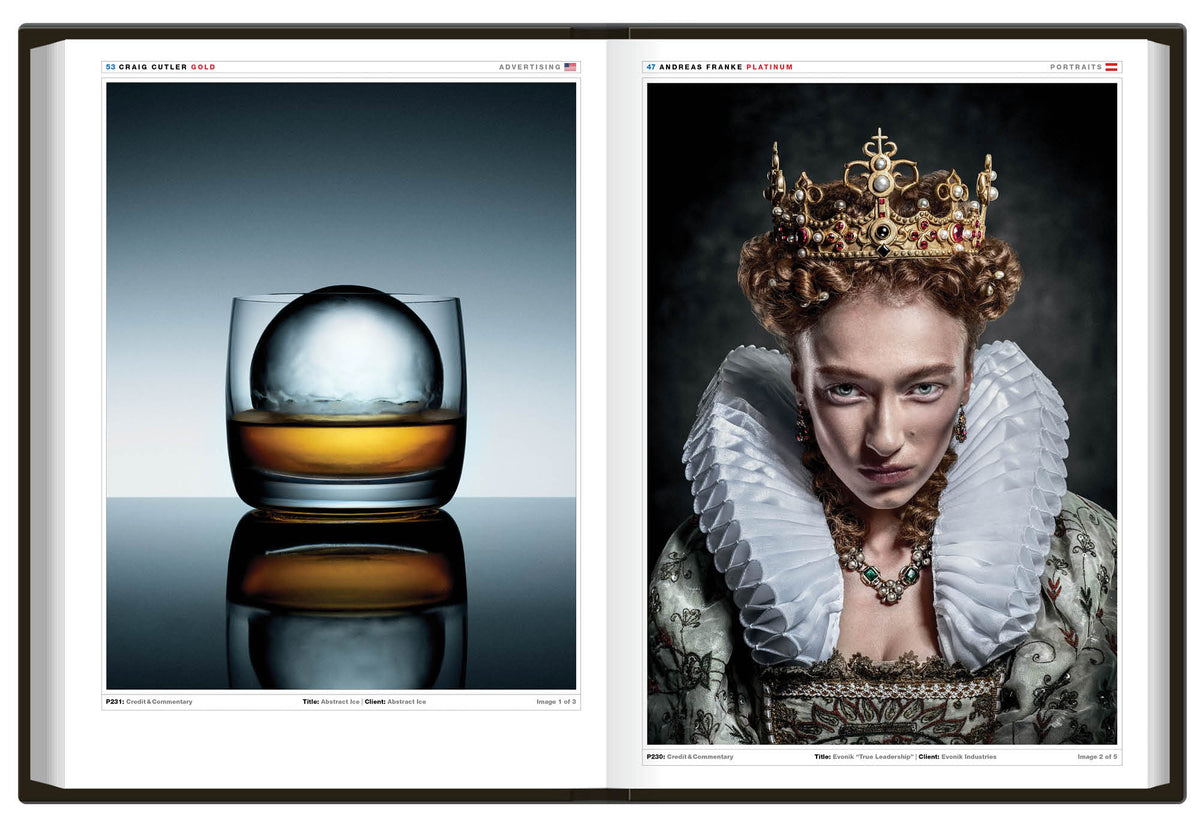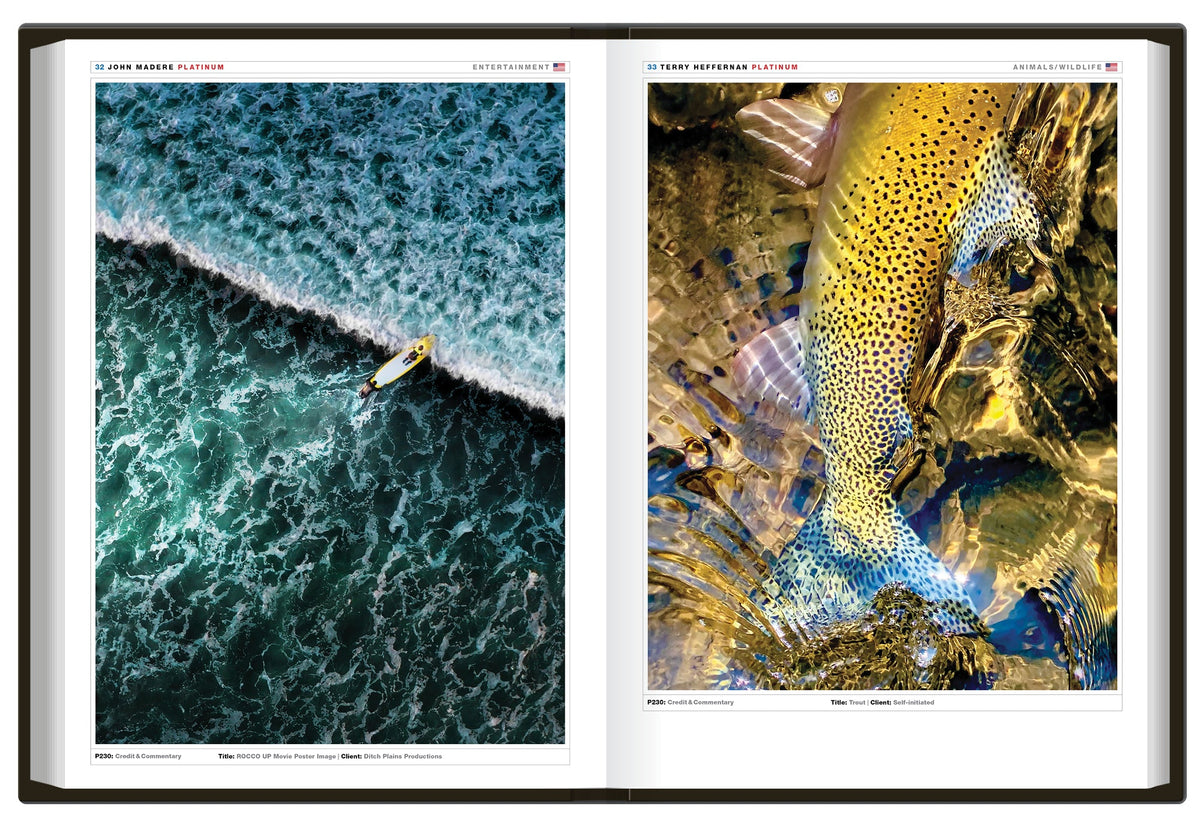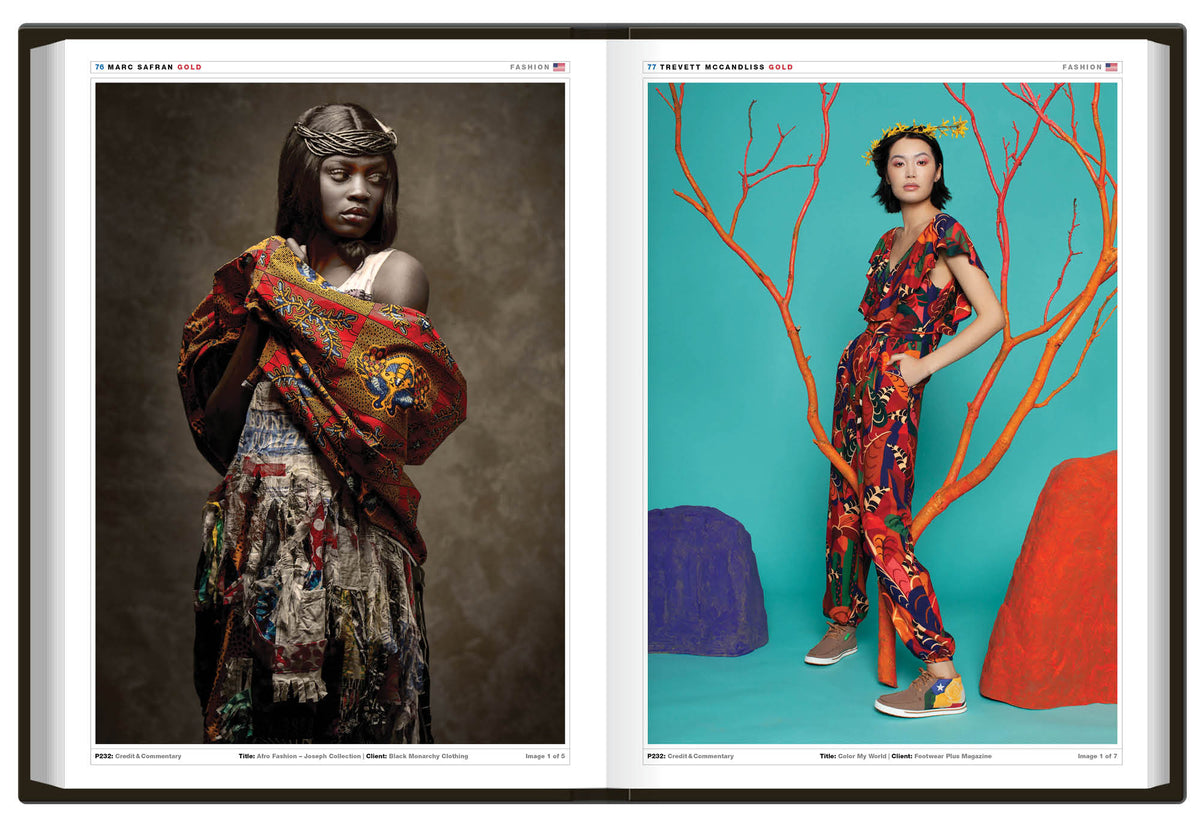 ---
Hardcover, 8.5" x 11.75", 3.73lb, 256 pages, ISBN 9781954632189
---
Winning Entrants: Our Photography 2023 Platinum Winners are Per Breiehagen, Ross Brown, Alexandra Carr, Andreas Franke, Terry Heffernan, Takahiro Igarashi, John Madere, Eric Melzer, R.J. Muna, Howard Schatz, and Tatijana Shoan.
Judges: All entries were judged by a jury of award-winning photographers: Stacey Brandford, Rob Fiocca, Jan Kalish, Caroline Knopf, and Rosanne Olson.
Content: This book is full of exceptional work by our masterful judges, our Platinum, Gold, and Silver award winners, and our Honorable Mentions. It also includes a retrospective on our Platinum 2013 Photography winners, a list of international photography museums and galleries, and an In Memoriam list of photographers that have passed away this year.
Credits & Commentary: Platinum and Gold Winners discuss their assignments, explain the approaches they took to shoot their work, and how the finished results were received.
Selling Points: The Annual contains full-page images of Platinum and Gold Award-winning work from both established and rising photographers. Silver-winning work and Honorable Mentions are also presented. All work is equally presented and permanently archived on Graphis.com.
Audience: This annual is a great visual resource for photographers, photography directors, professors, students, amateurs, and anyone who appreciates the art of photography.