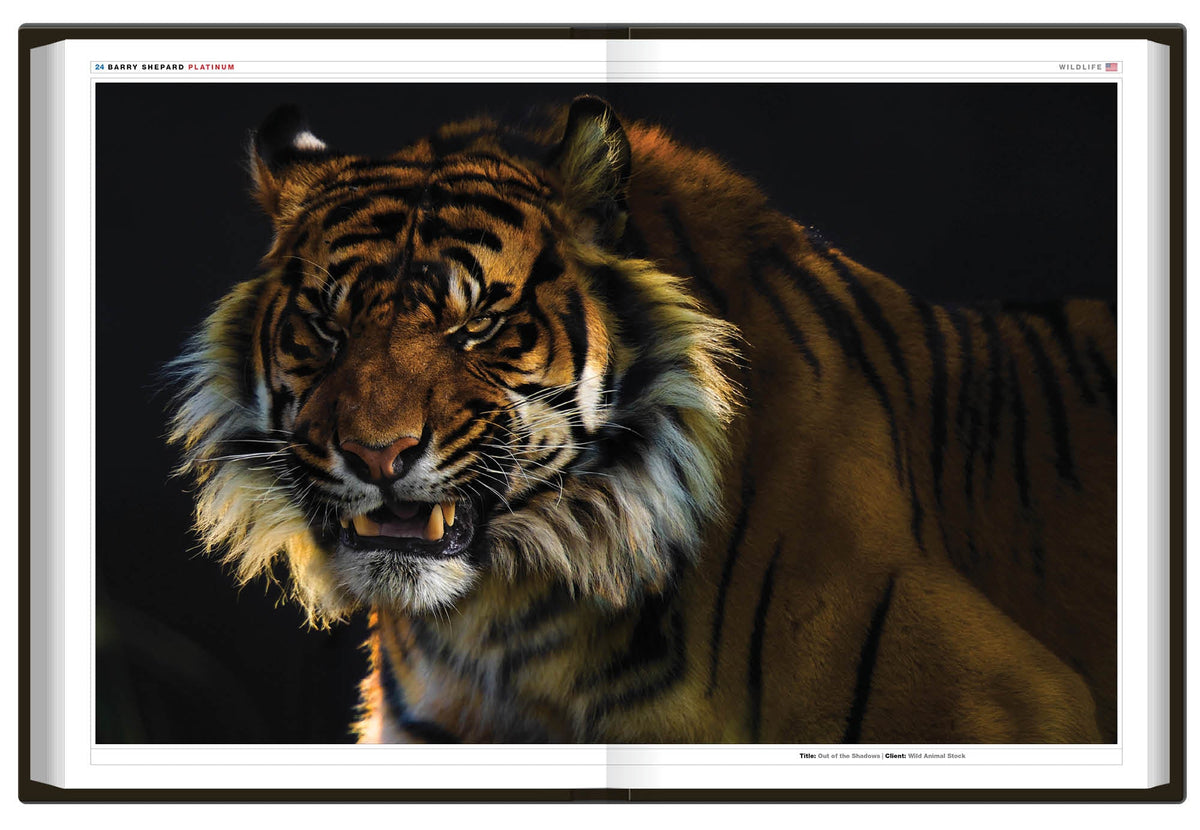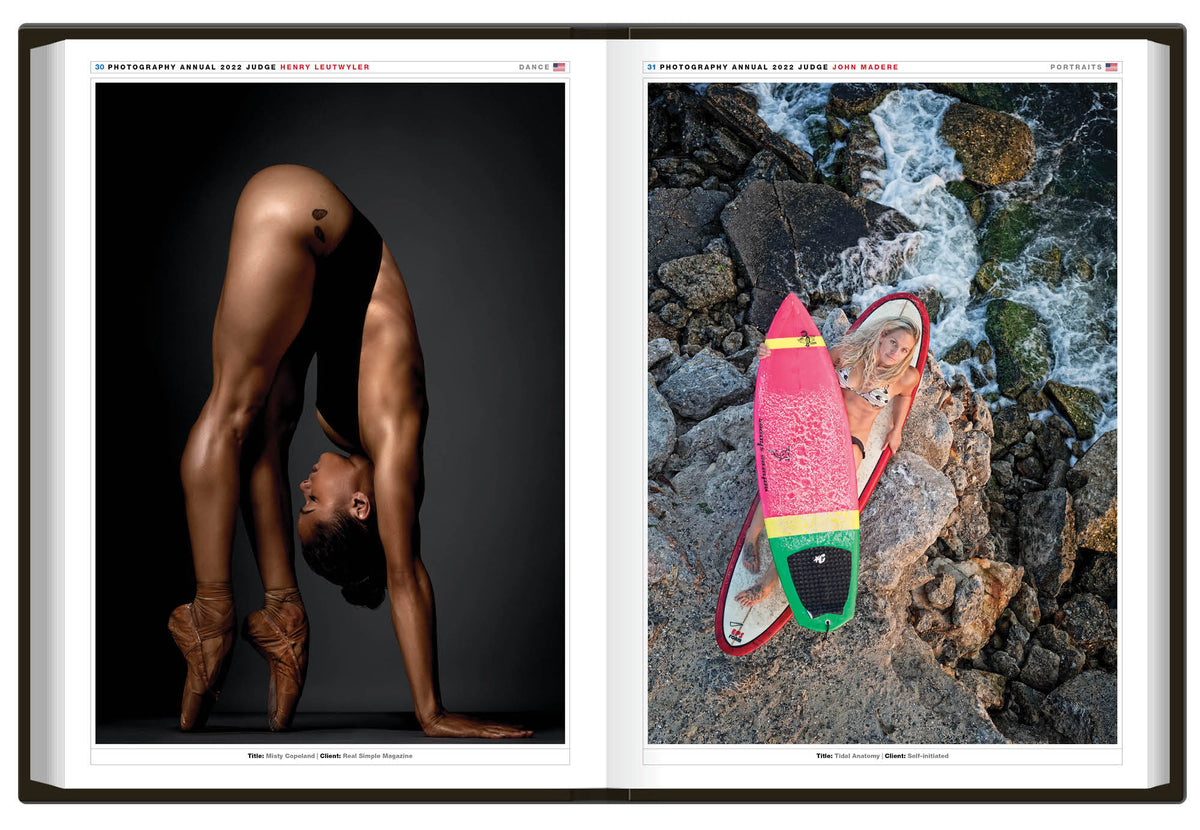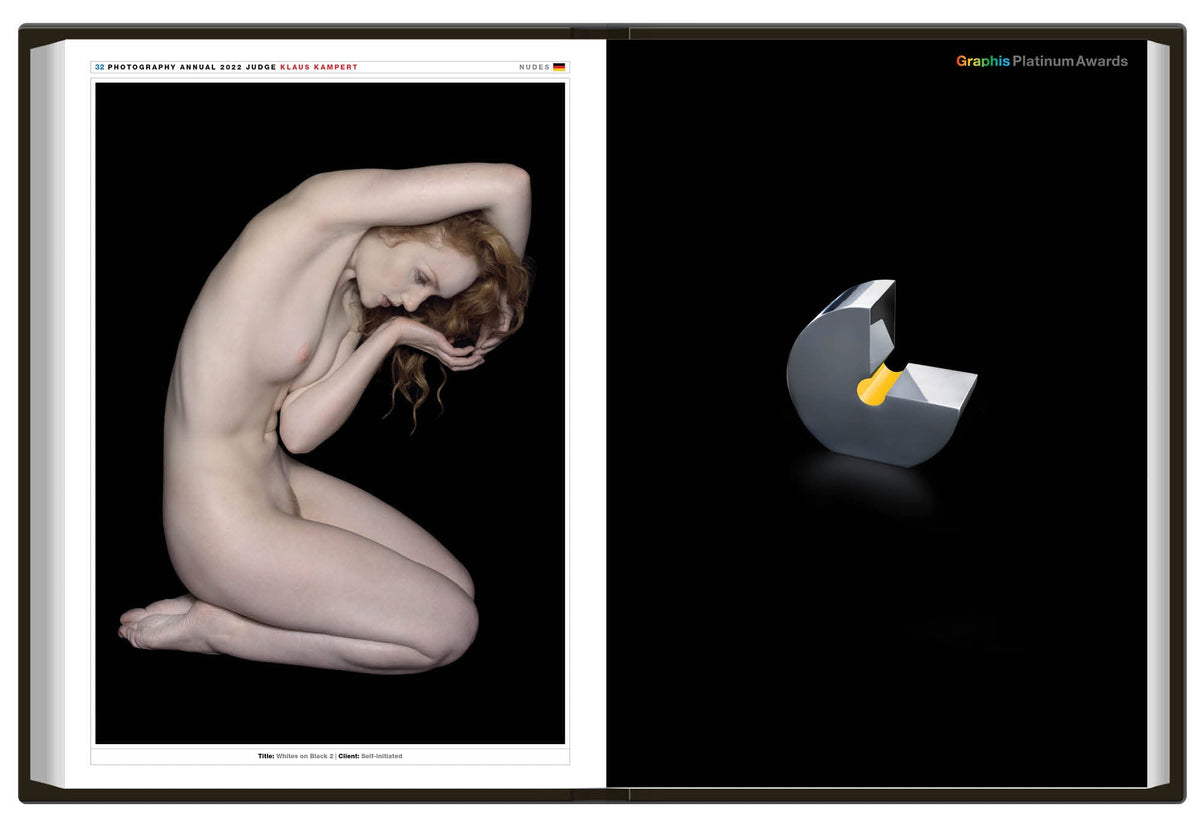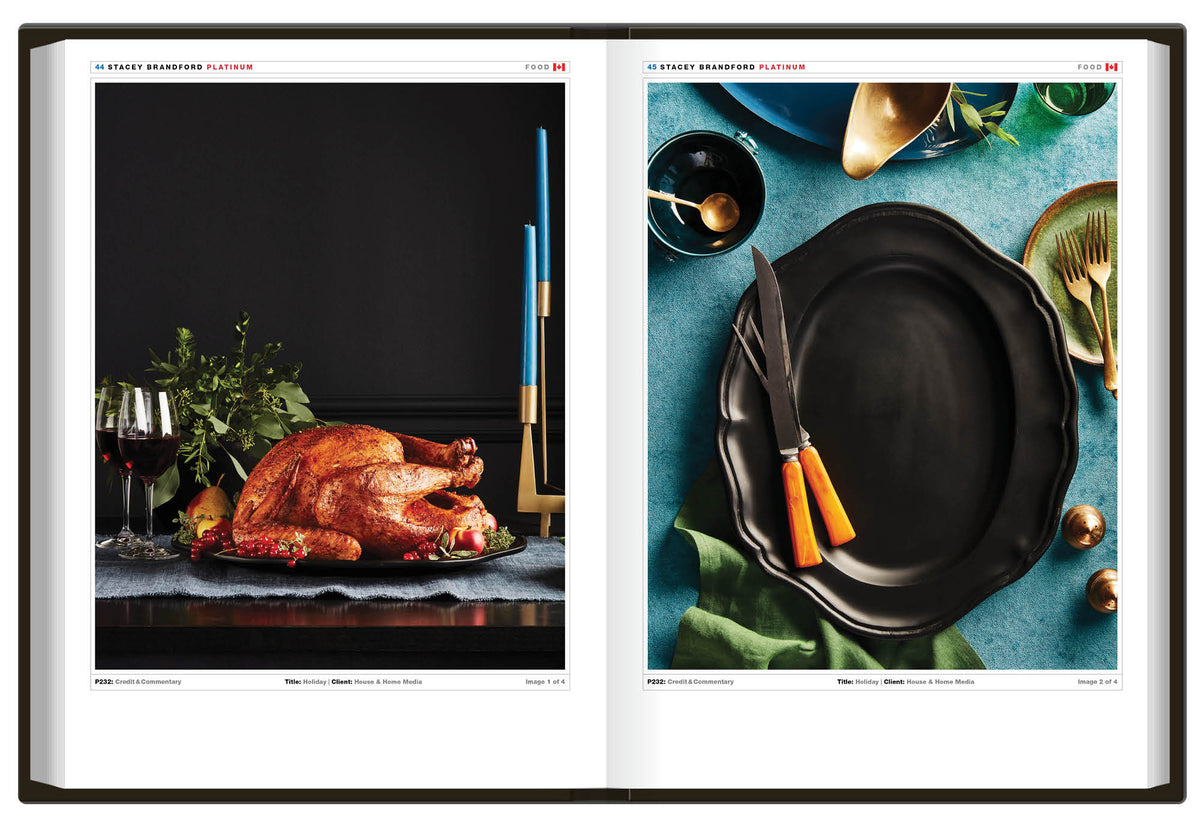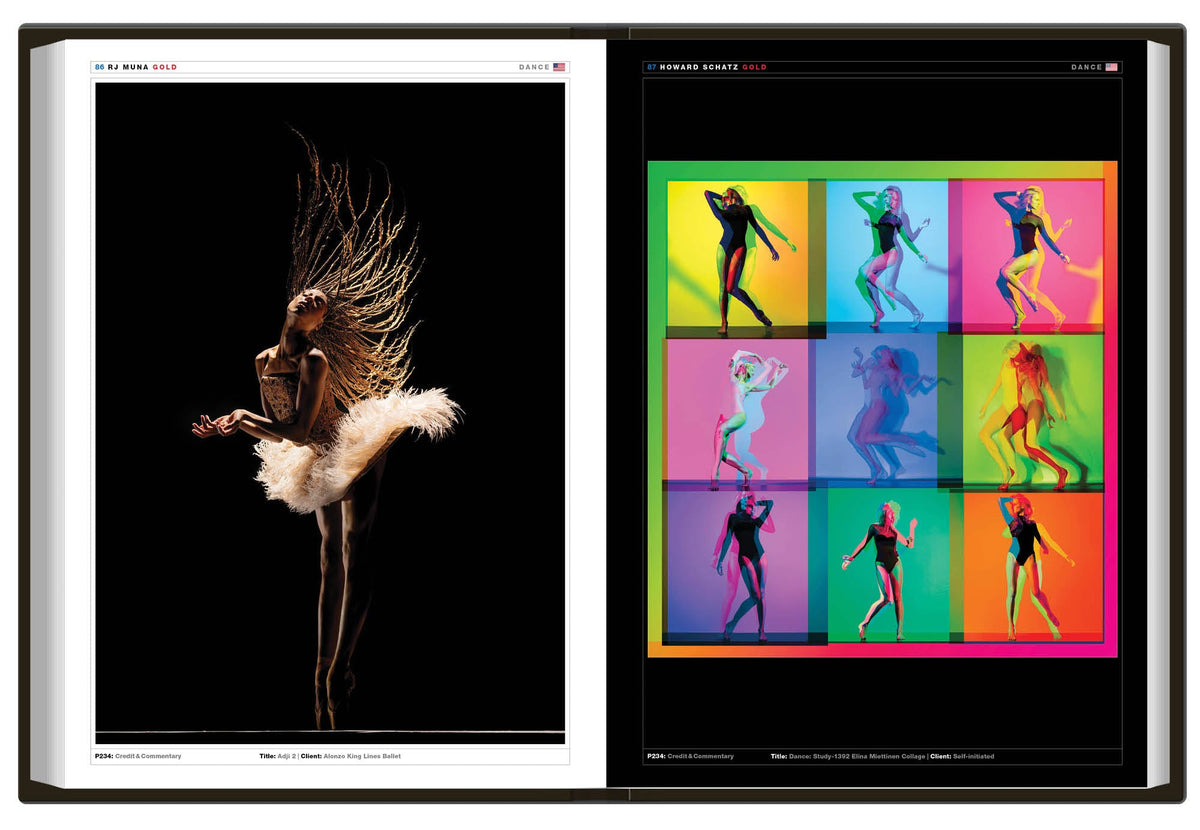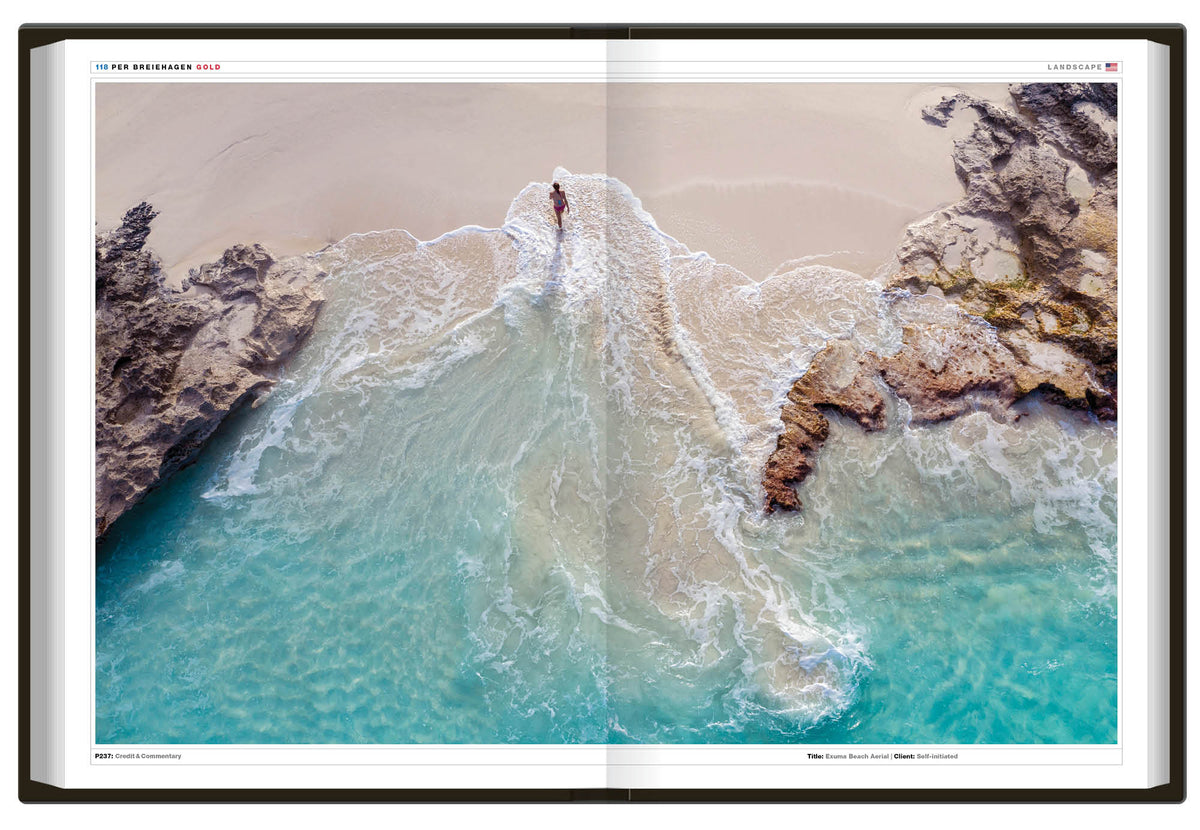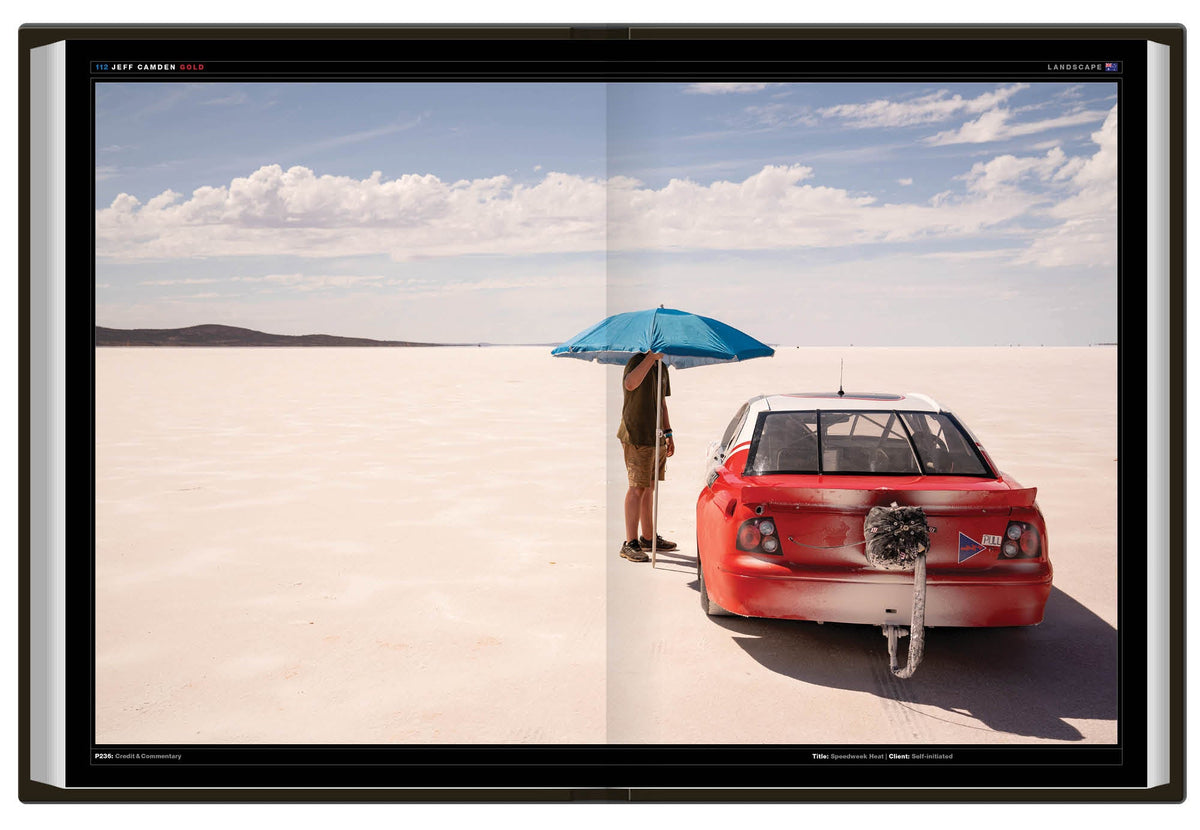 ---
Hardcover, 8.5" x 11.75", 3.73lb, 256 pages, ISBN 9781954632066
---
Winning Entrants: The Platinum Winners of 2022 are Stacey Brandford, Laurie Frankel, Beth Galton, Colin Douglas Gray, Takahiro Igarashi, Jonathan Knowles, Darnell McCown, Joseph Saraceno, Howard Schatz, Michael Schoenfeld, and Hadley Stambaugh.
Judges: All entries were judged by the award-winning photographers Laurie Frankel, Beth Galton, Klaus Kampert, Henry Leutwyler, and John Madere.
Contents: This year's Annual features exceptional work by our talented judges, our Platinum, Gold, and Silver award winners, and our Honorable Mentions. Also included are a retrospective on our Platinum 2012 Photography winners, a list of international photography museums and galleries, and our In Memoriam list of photography talent that has left us over the past year.
Credits & Commentary: Platinum and Gold Winners explain their assignments, the approaches they took to complete their work, and the finished results, giving us a look into their creative processes.
Selling Points: The book contains full-page images of Platinum and Gold Award-winning work from both established and rising photographers. Silver-winning work and Honorable Mentions are also presented. All work is equally presented and permanently archived on Graphis.com.
Audience: This annual is a great visual resource for photographers, photography directors, professors, students, amateurs, and anyone who appreciates the art of photography.