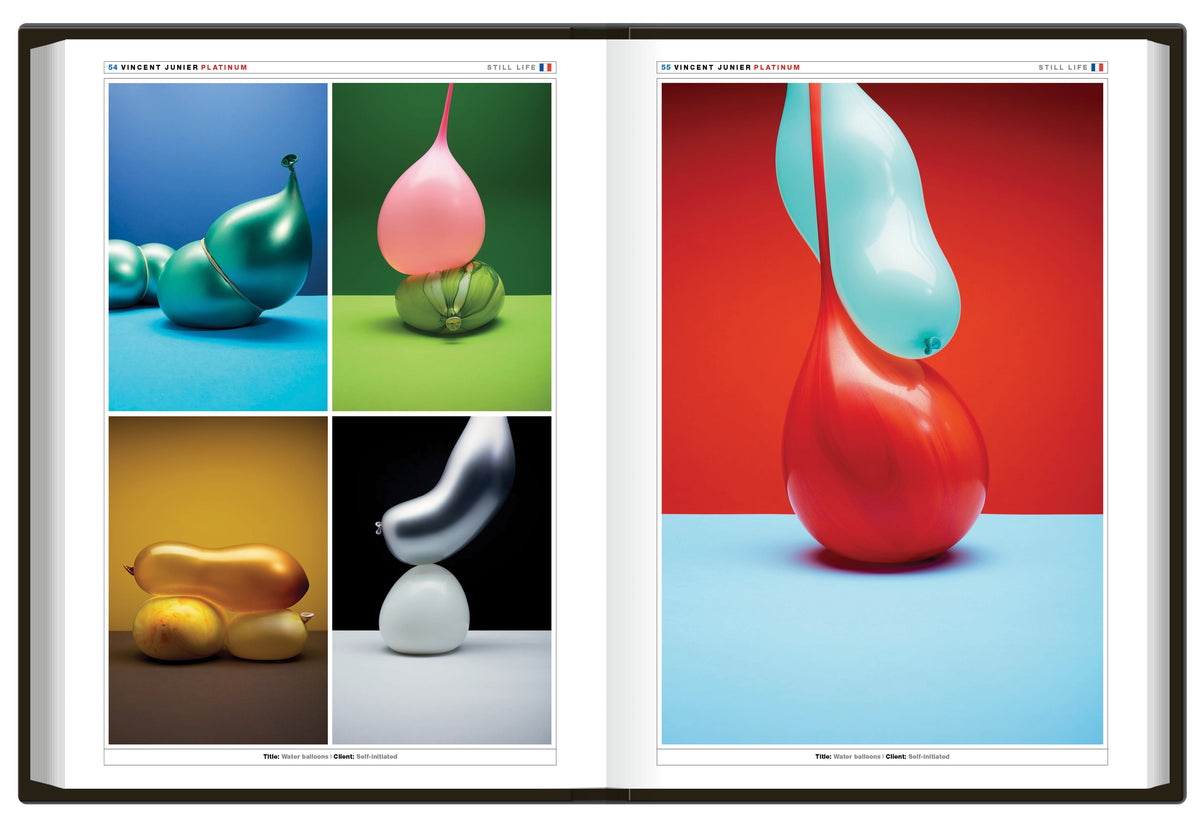 ---
Hardcover, 8.5" x 11.75", 3.73lb, 256 pages, ISBN 9781931241854
---
Winning Entrants: This year's Platinum Award-Winning Photographers are Craig Cutler, Bruce Deboer, Nicholas Duers, Nick Hall, Vincent Junier, Jonathan Knowles, McCandliss and Cambell, Lennette Newell, Joseph Saraceno, Howard Schatz, Michael Schoenfeld, and Hadley Stambaugh.
Judges: Graphis Masters Athena Azevedo, Andreas Franke, and Ricardo de Vicq de Cumptich as well as Colin Faulkner and Frank P. Wartenberg.
Contents: This book contains winning Photography entries, organized by subject matter. Also included are a retrospective on the past decade of winning Photography, a list of international photography museums, and information about upcoming Graphis titles.
Credits and Commentary: Platinum and Gold Award Winners describe their assignments, approaches, and results, providing valuable insight into their creative processes.
Selling Points: Full-page images of Platinum & Gold Award-winning work from talented Photographers. Silver Award-winning work is also displayed and Honorable Mentions are listed. All Platinum, Gold, Silver, and Honorable Mention award-winning entries are archived on graphis.com.
Audience: This annual is a valuable resource for Photographers, Advertising Agencies, Design Firms, Museums, Students, and Photography enthusiasts.