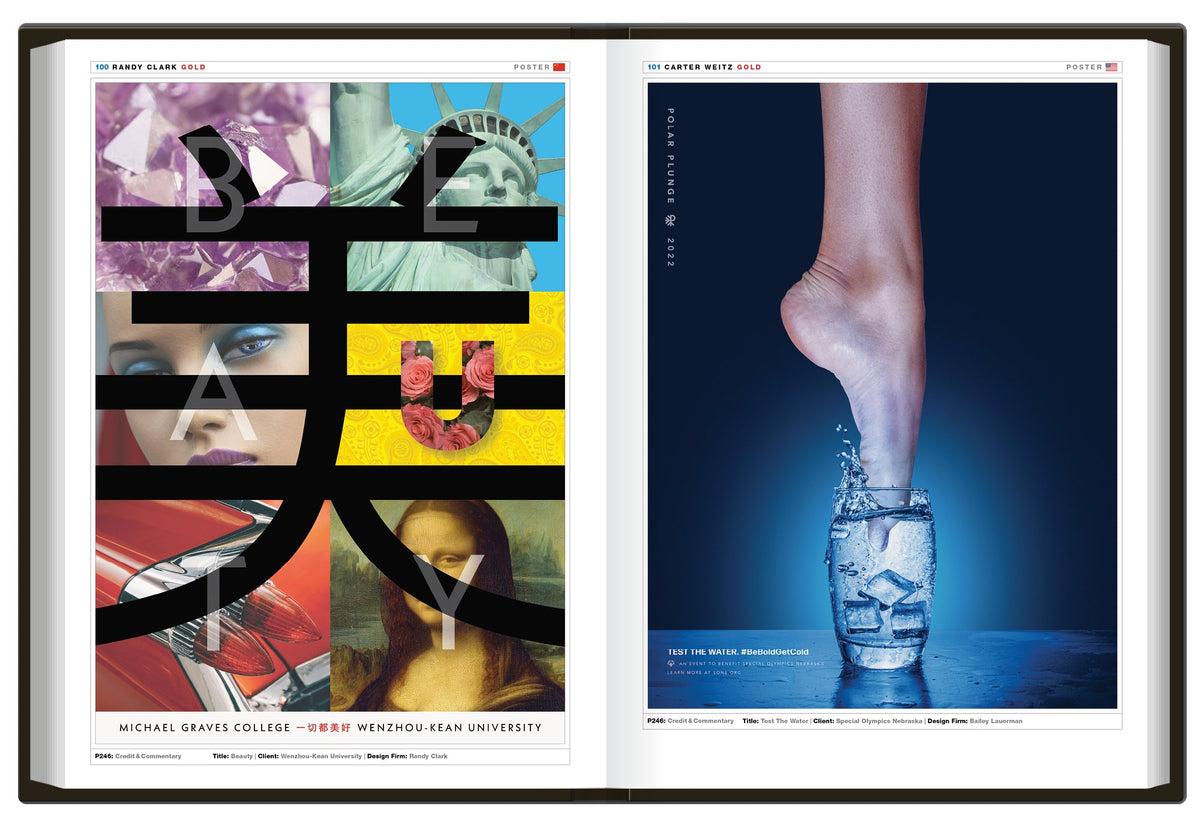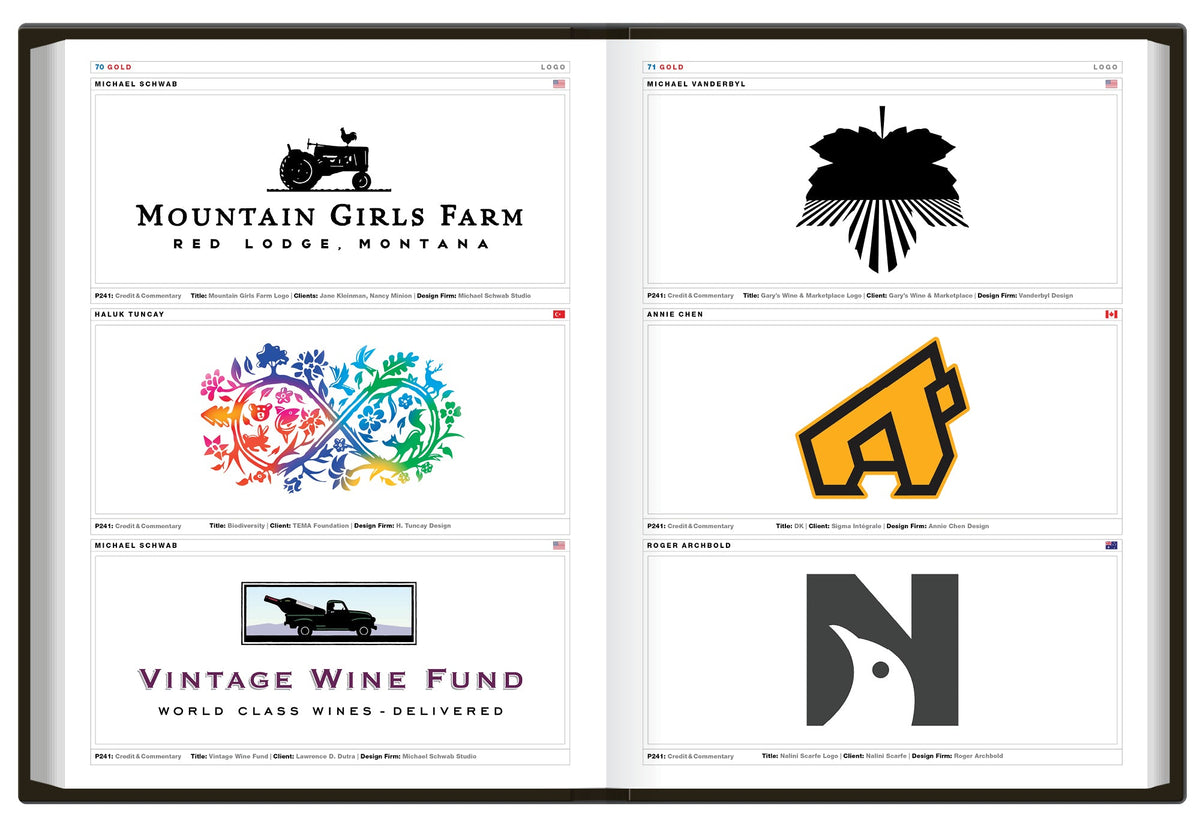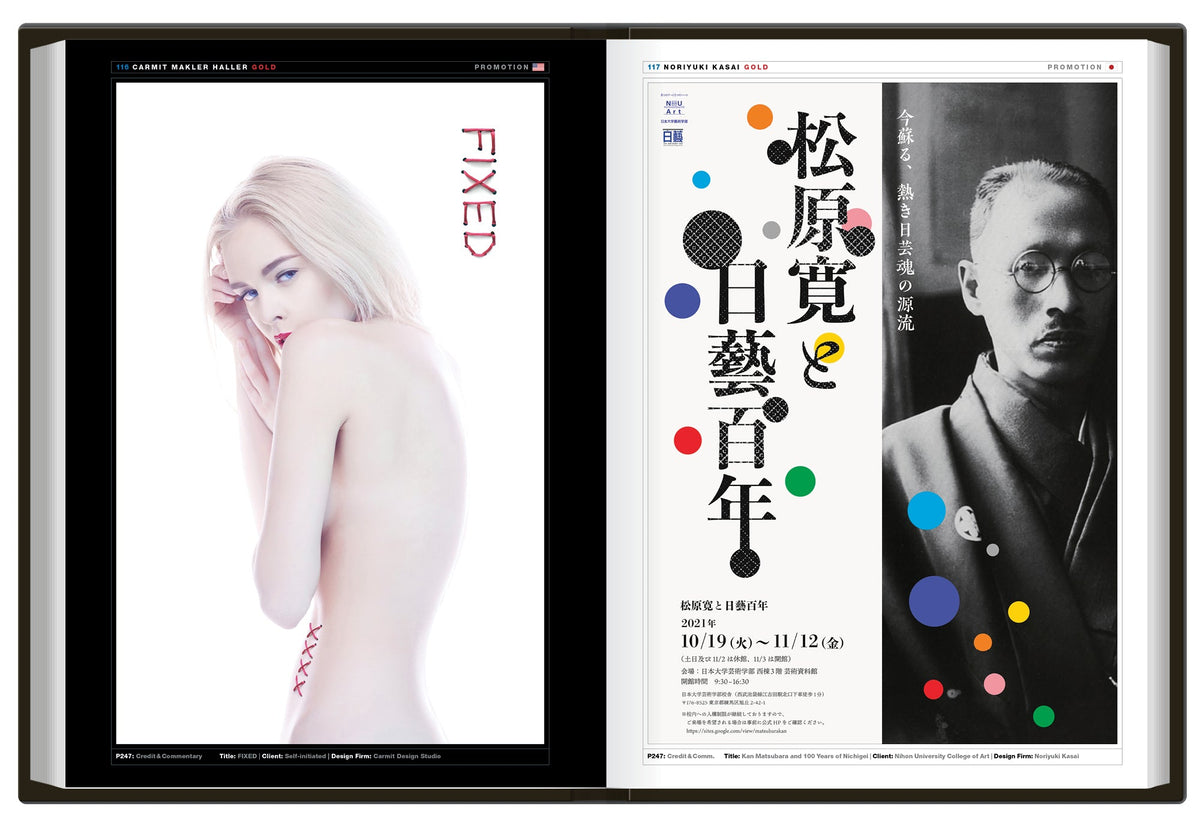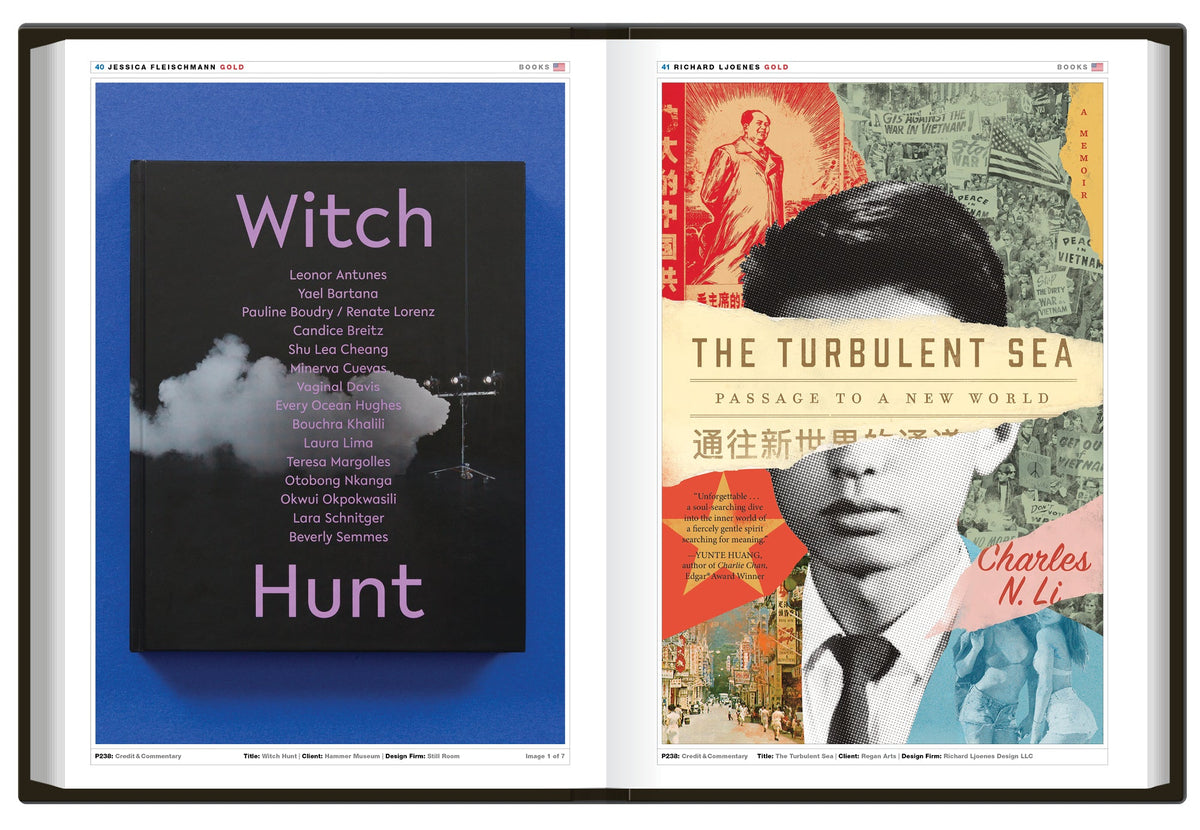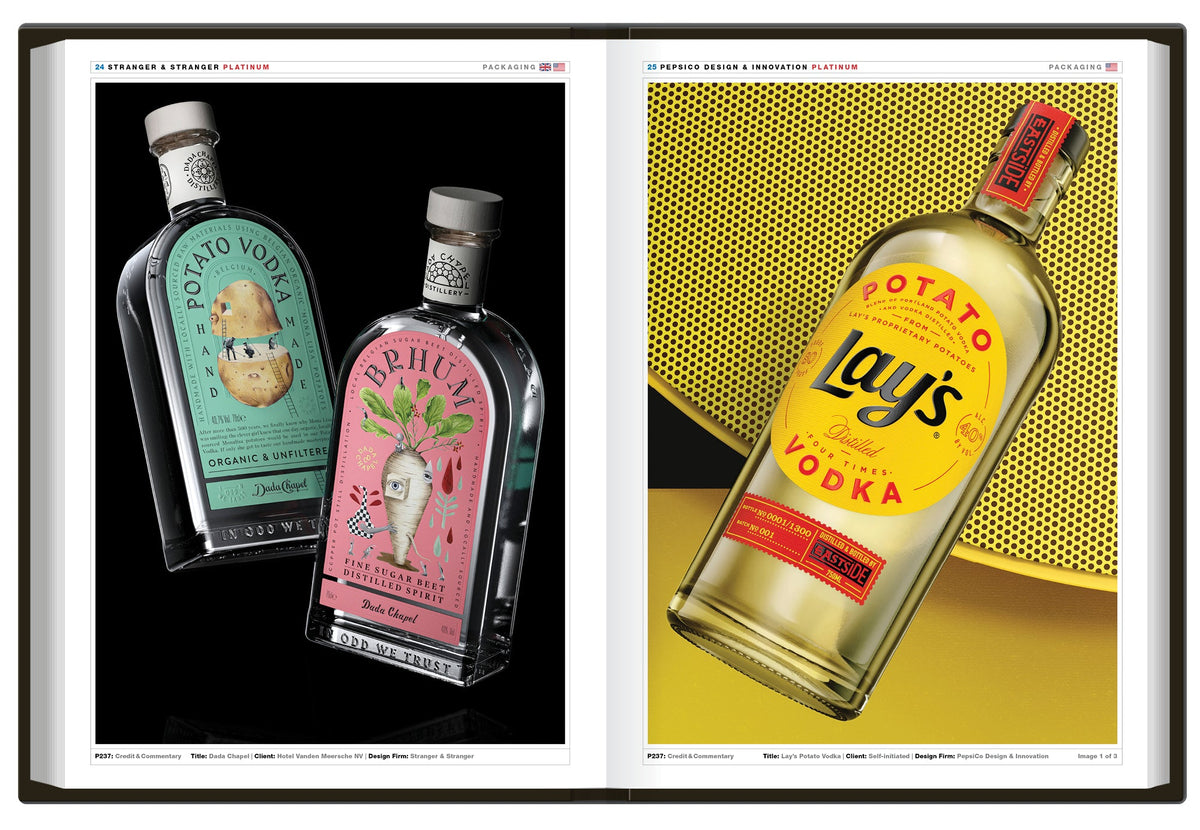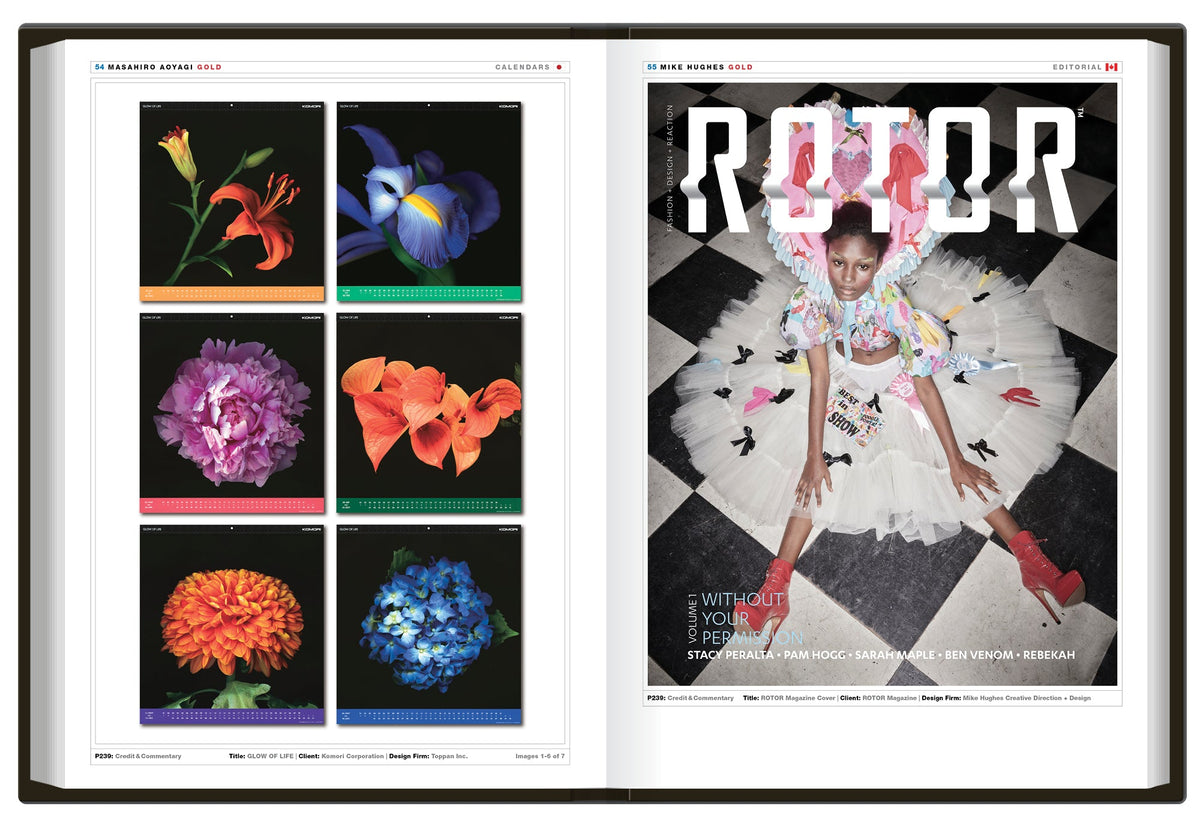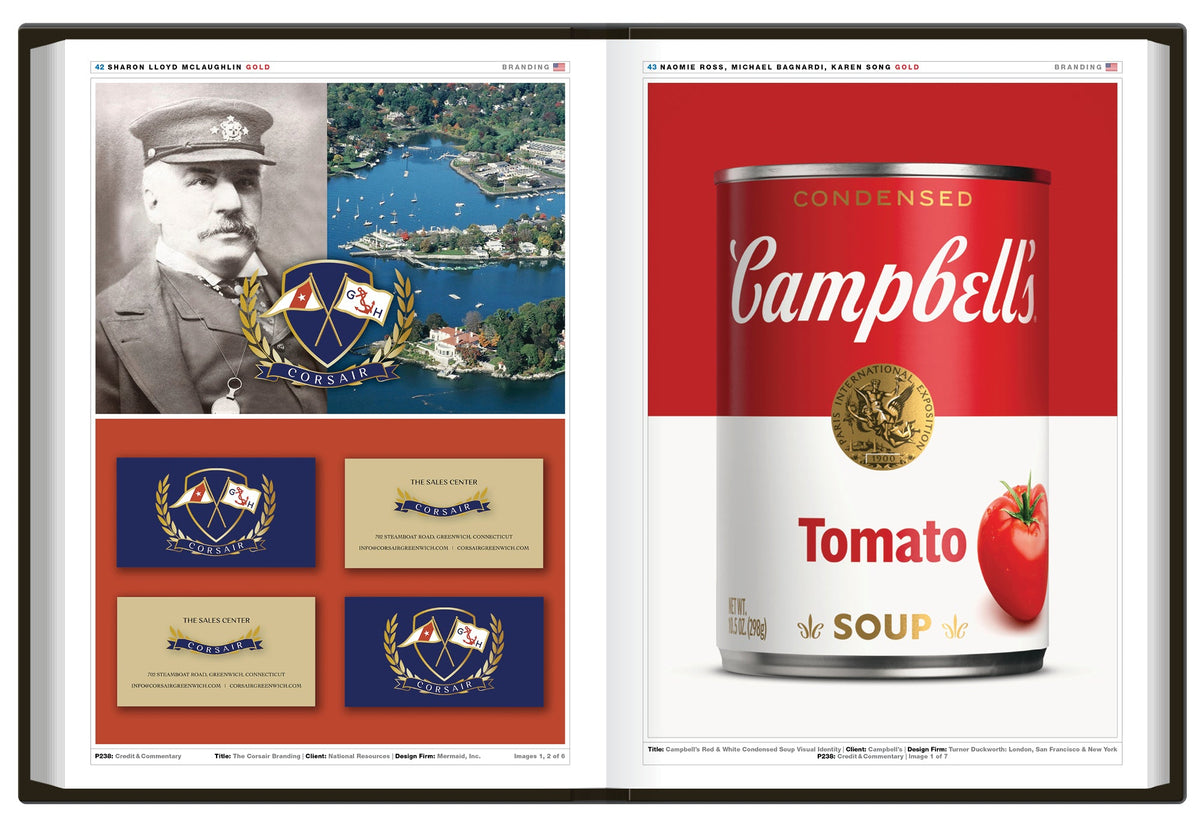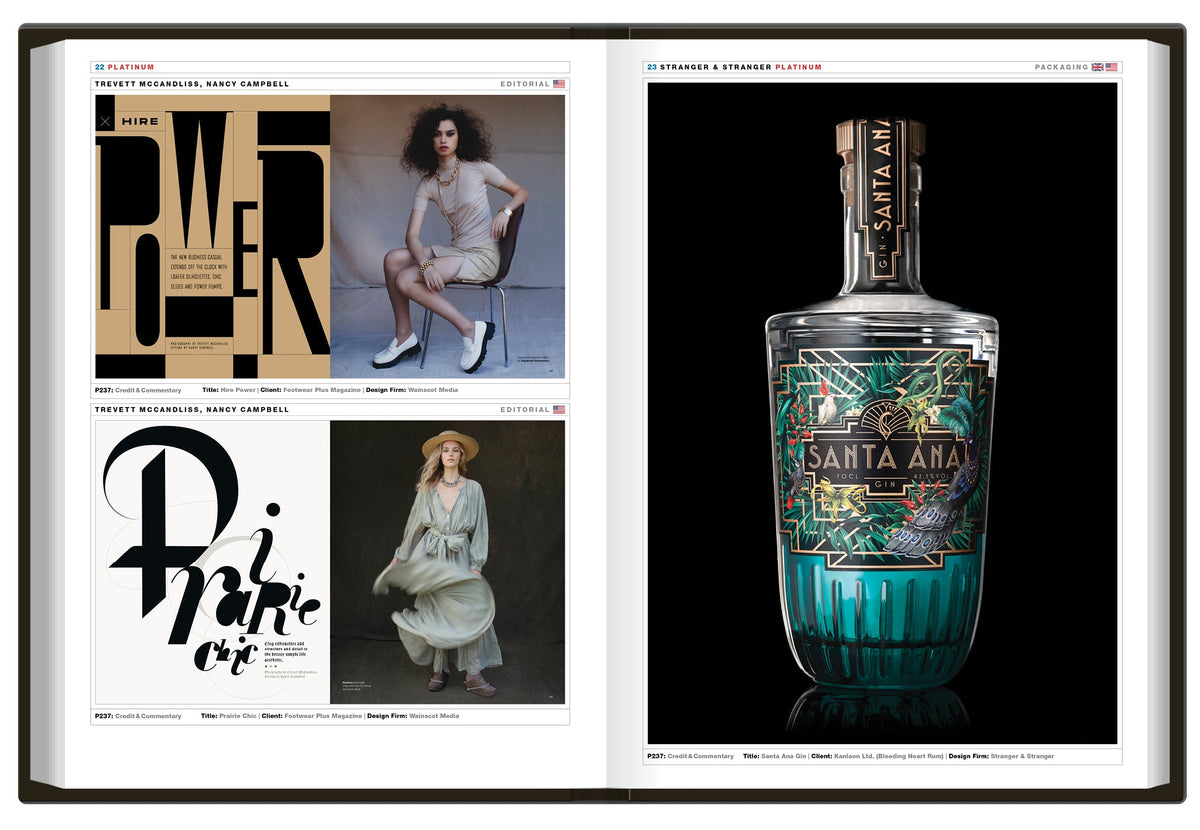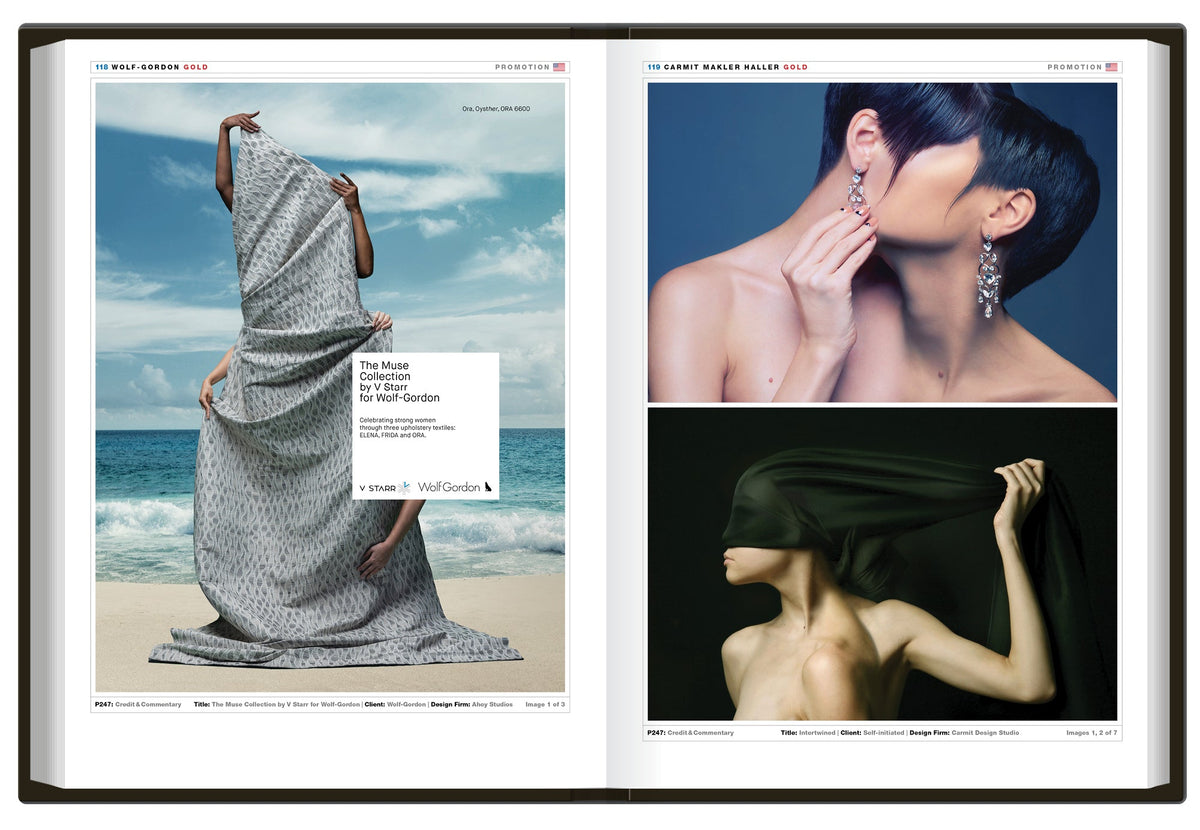 ---
Hardcover, 8.5" x 11.75", 3.88lb, 272pages, ISBN 9781954632141

---
This year's work inspired a deep, rewarding sense of reassurance of the relentless constancy of talent and the crucial and ongoing legacy and leadership of Graphis.
—Brian Collins, Designer, Creative Director, & Educator, COLLINS
---
Annual celebration of global design excellence from the esteemed Graphis Design Awards
Embark on a powerful visual journey through the eyes of over 500 award-winning graphic designers from around the globe. In one of the most coveted industry award competitions, 
Graphis Design 2023
 celebrates design excellence through the most influential work of the past year from solo designers and global firms alike. 
Juried by a field of acclaimed international designers, this collection spans an array of disciplines, including branding, book design, entertainment, packaging, poster design, product design, and more. It's an encapsulation of the year's most innovative work that has left a profound mark on the industry and beyond.
Graphis Design 2023
 underlines the integral role of design in shaping culture, commerce, and lifestyle. It also provides a rare peek behind the curtain, with Platinum and Gold Winners sharing their creative processes and approaches that led to their award-winning work.
Experience the transformative power of design and celebrate the creative spirit that redefines norms in 
Graphis Design 2023
, your passport to global design excellence.
---
Award Winners: Presenting Platinum winners Mike Hughes (Mike Hughes Creative Direction + Design) from Canada, Vishal Vora (Sol Benito) from India, Hoon-Dong Chung (Dankook University) from South Korea, Ivan Bell (Stranger&Stranger) from the U.K. and U.S., and ARSONAL, Jim Ma (Bailey Lauerman), Carmit Makler Haller (Carmit Design Studio), Clinton Carlson (Clinton Carlson Design), INNOCEAN USA, Trevitt McCandliss and Nancy Campbell (McCandliss & Campbell/Wainscot Media), PepsiCo Design & Innovation, and Antonio Alcalá (Studio A) from the U.S.
Jury: Thorsten Kulp (Toben) from Australia, Masahiro Aoyagi (Toppan Inc.) from Japan, and Jennifer Bernstein (Level Group), Lauren Chepiga (PepsiCo Design & Innovation), Brian Collins (COLLINS), and Lynda Decker (Decker Design) from the U.S.
Contents: This book includes high-quality, full-page images of award-winning work from Platinum and Gold internationally renowned designers and firms. Also included is Silver-winning work, Honorable Mentions listing, featured work from the jury, a designer inmemorium, and a directory of design museums.Platinum and Gold Winners discuss their creative processes regarding their assignments and the approaches they took to reach their award-winning solutions. All contributors and teams are credited.
This book serves as an invaluable asset for designers, art/creative directors, illustrators, design firms, advertising agencies, professors, students, and anyone with a profound appreciation for exceptional design. Within its pages, you'll discover a wealth of knowledge, insights, and inspiration that will elevate your understanding and appreciation of the artistry and impact of great design.