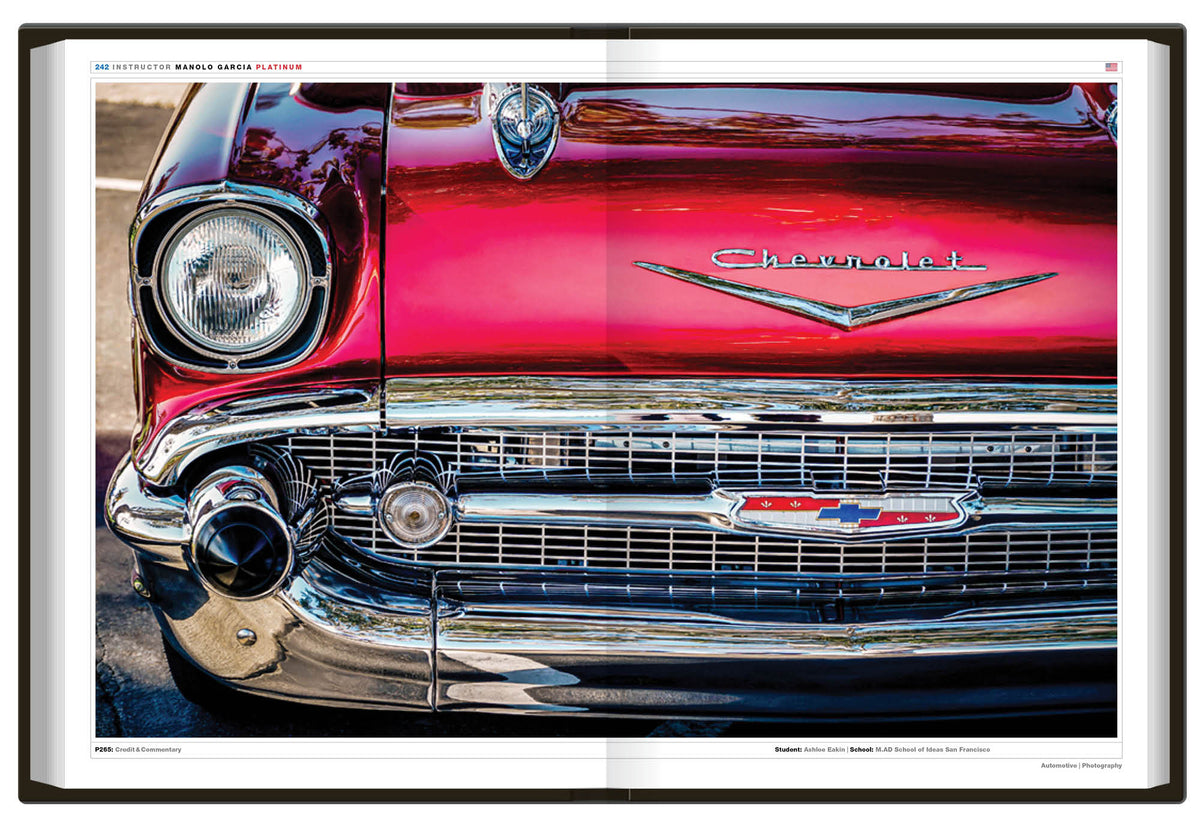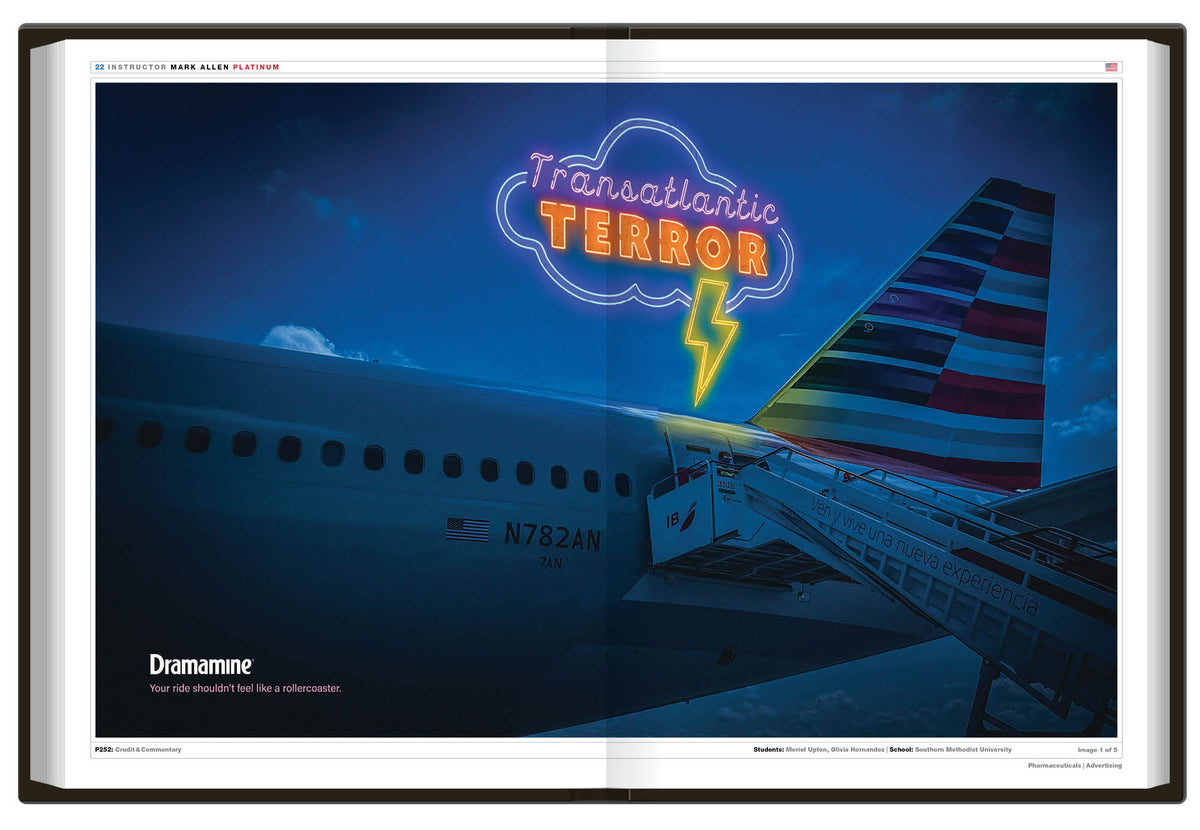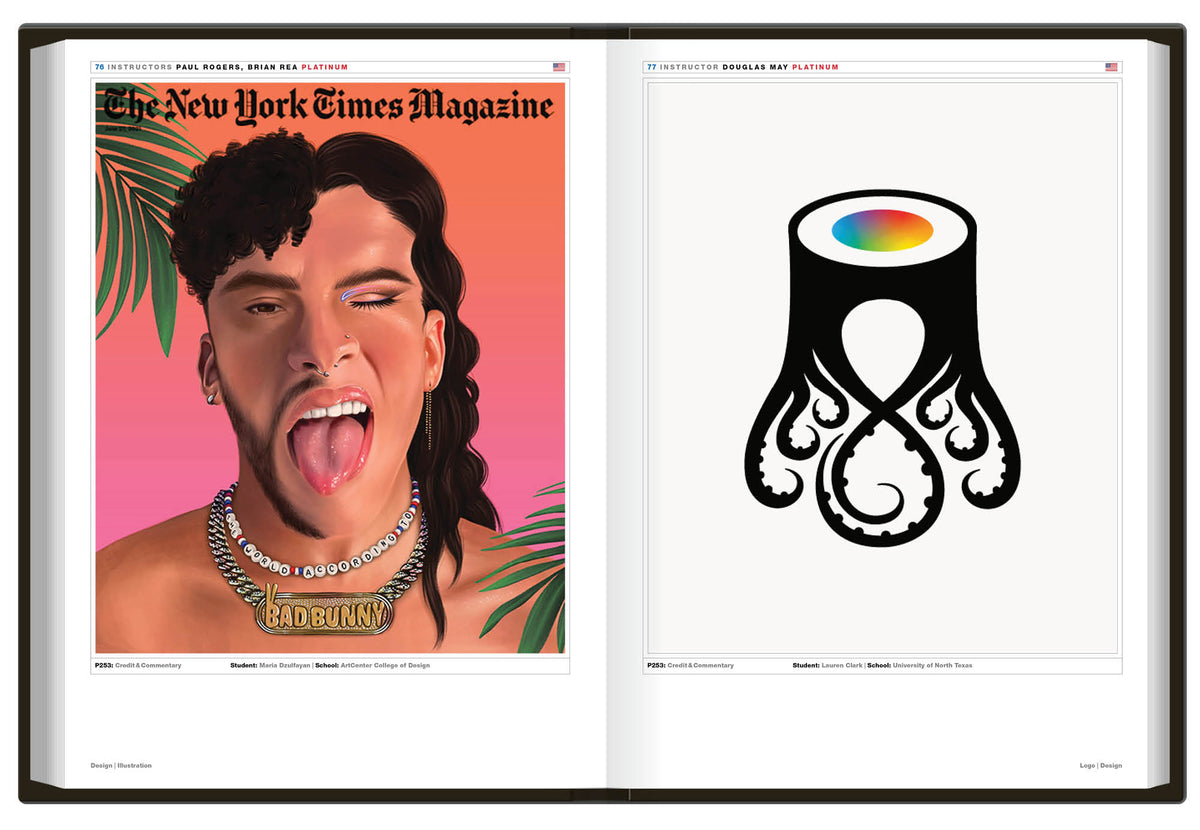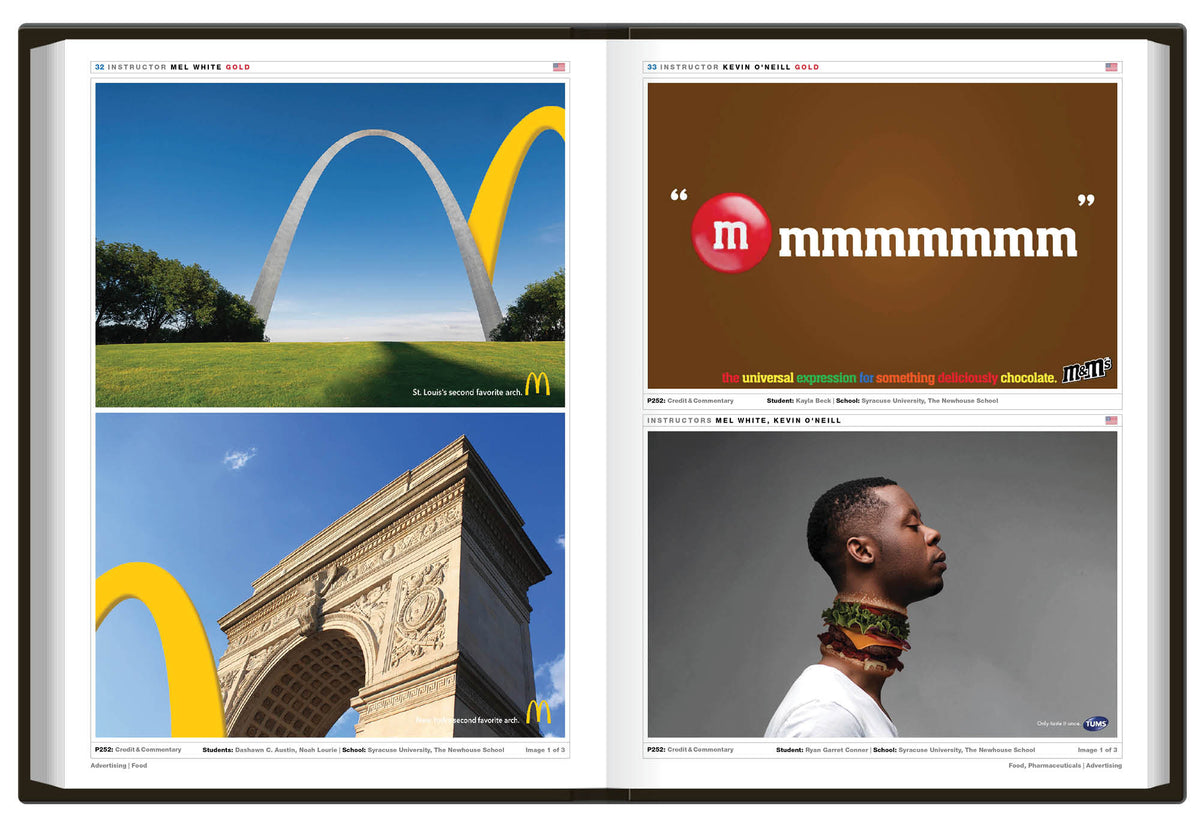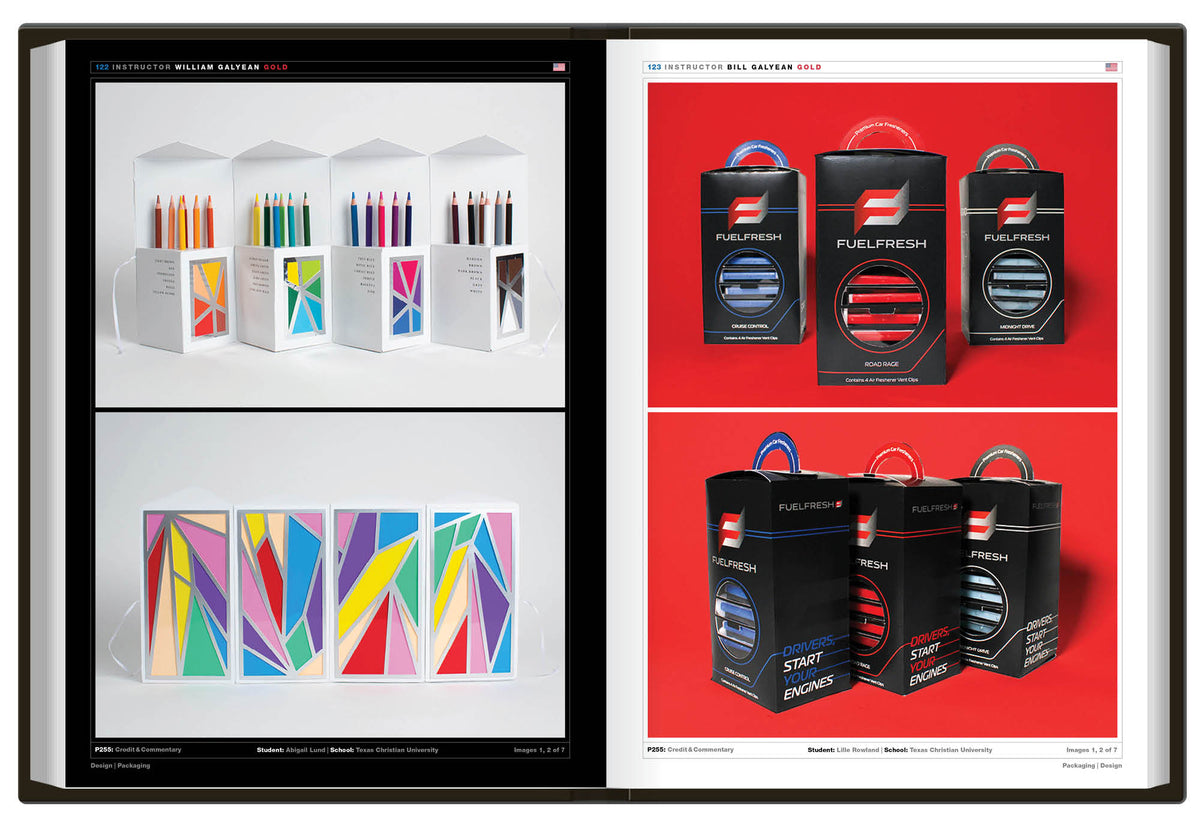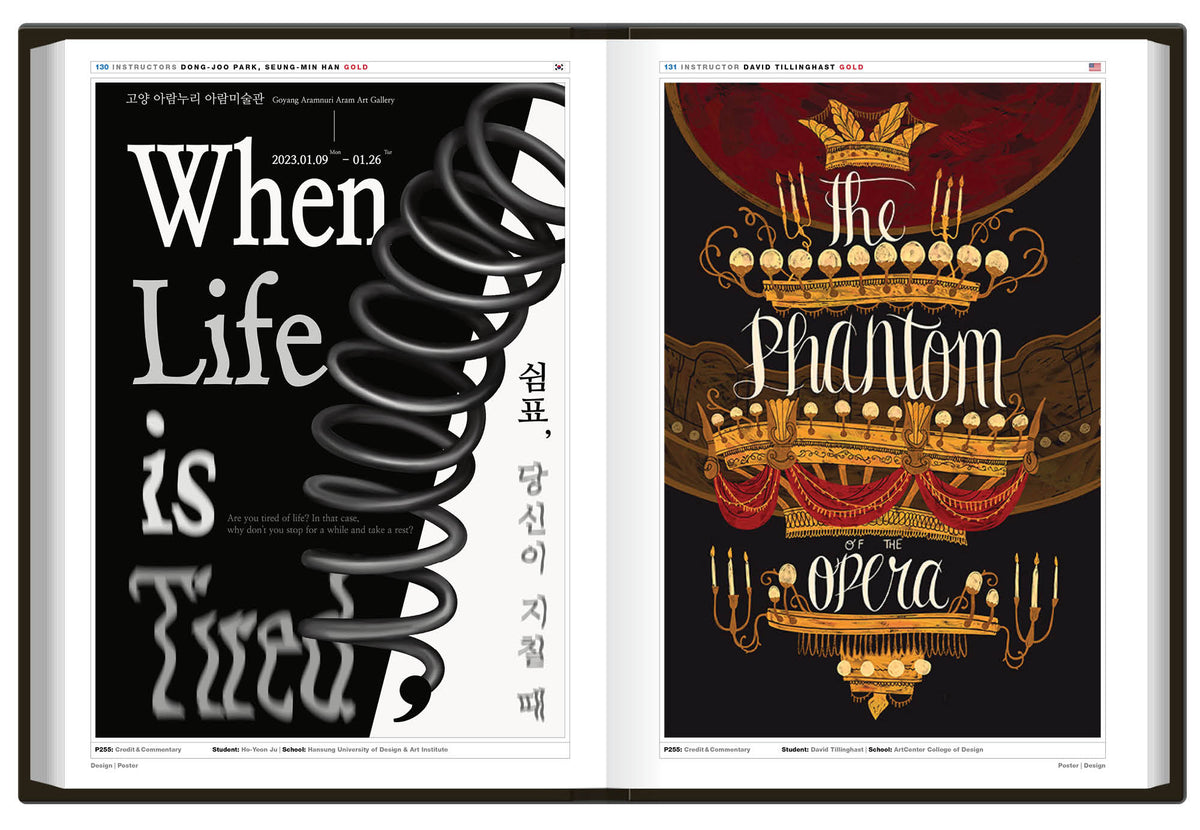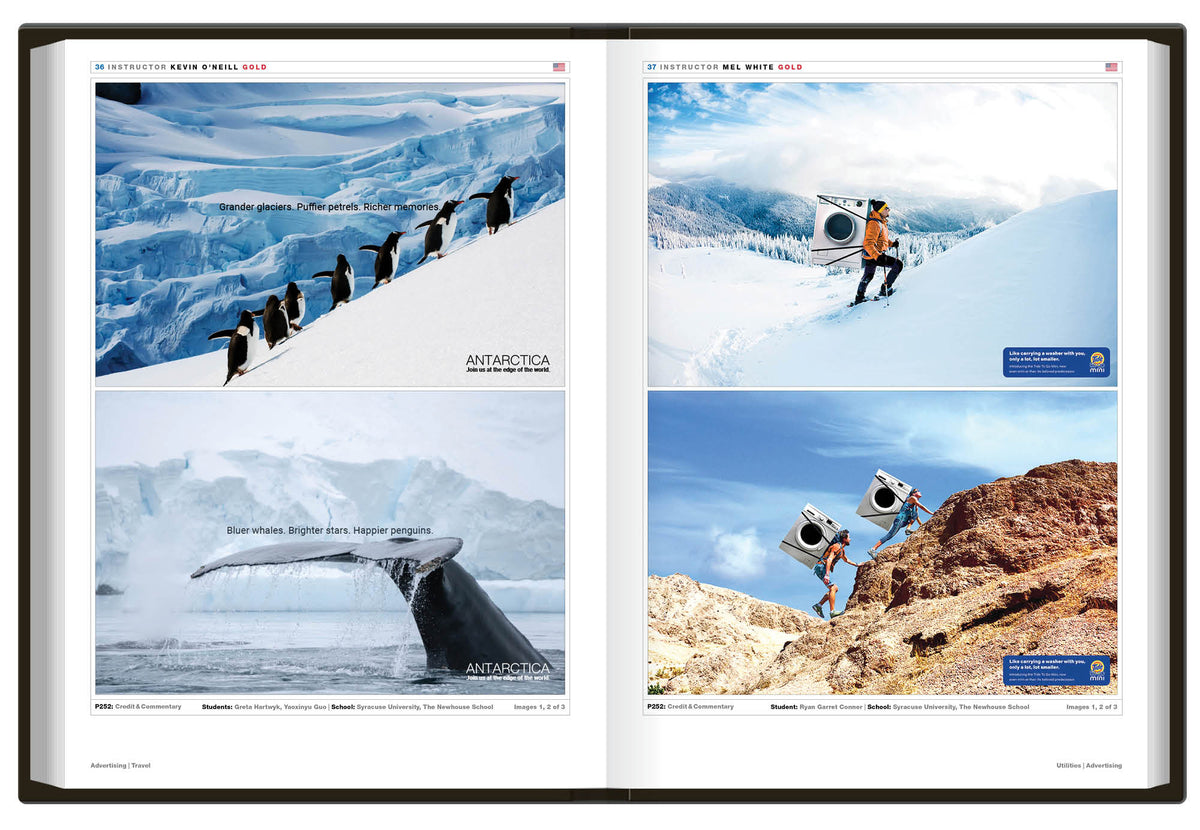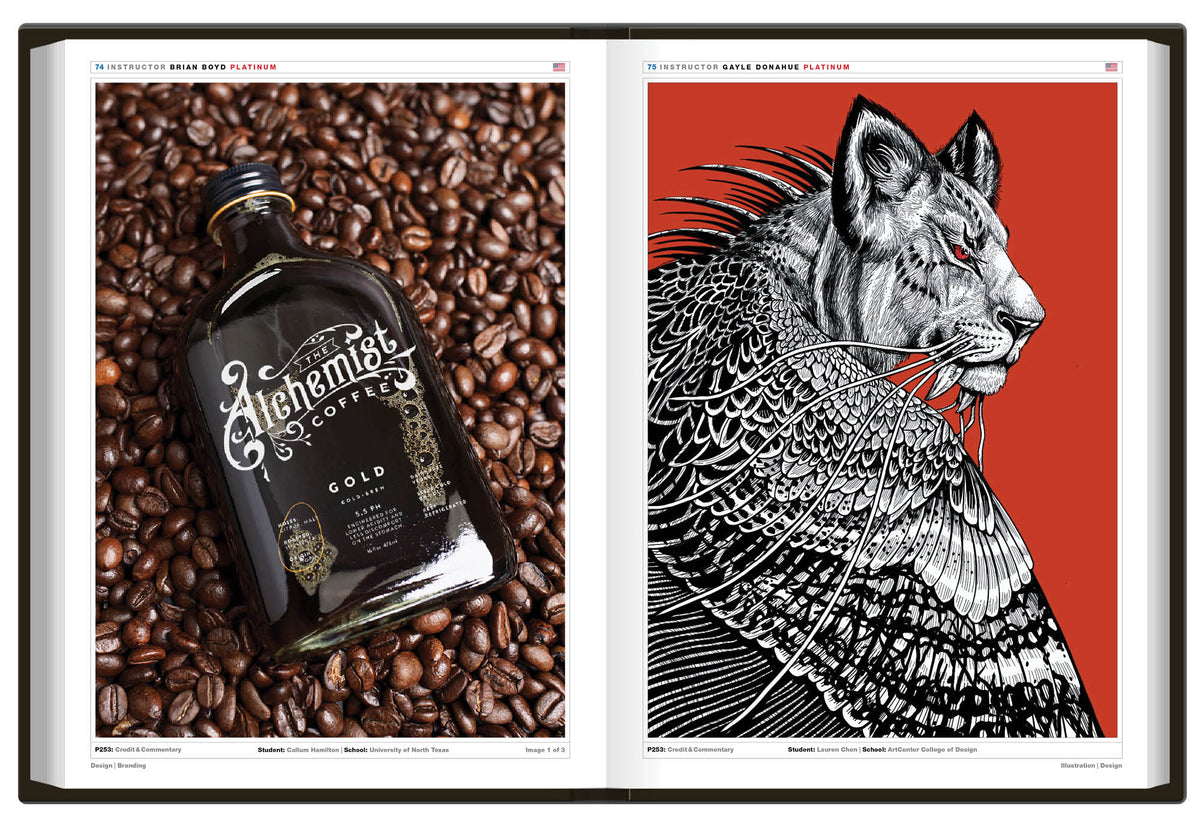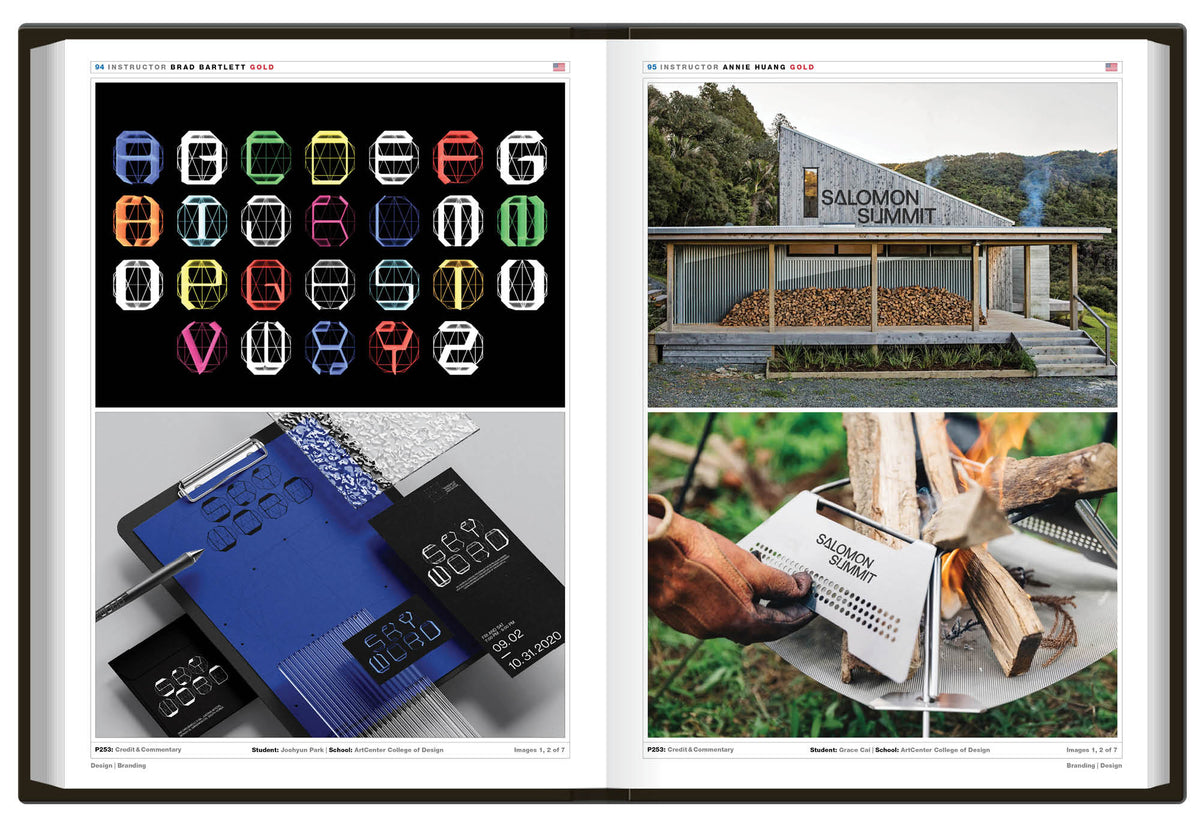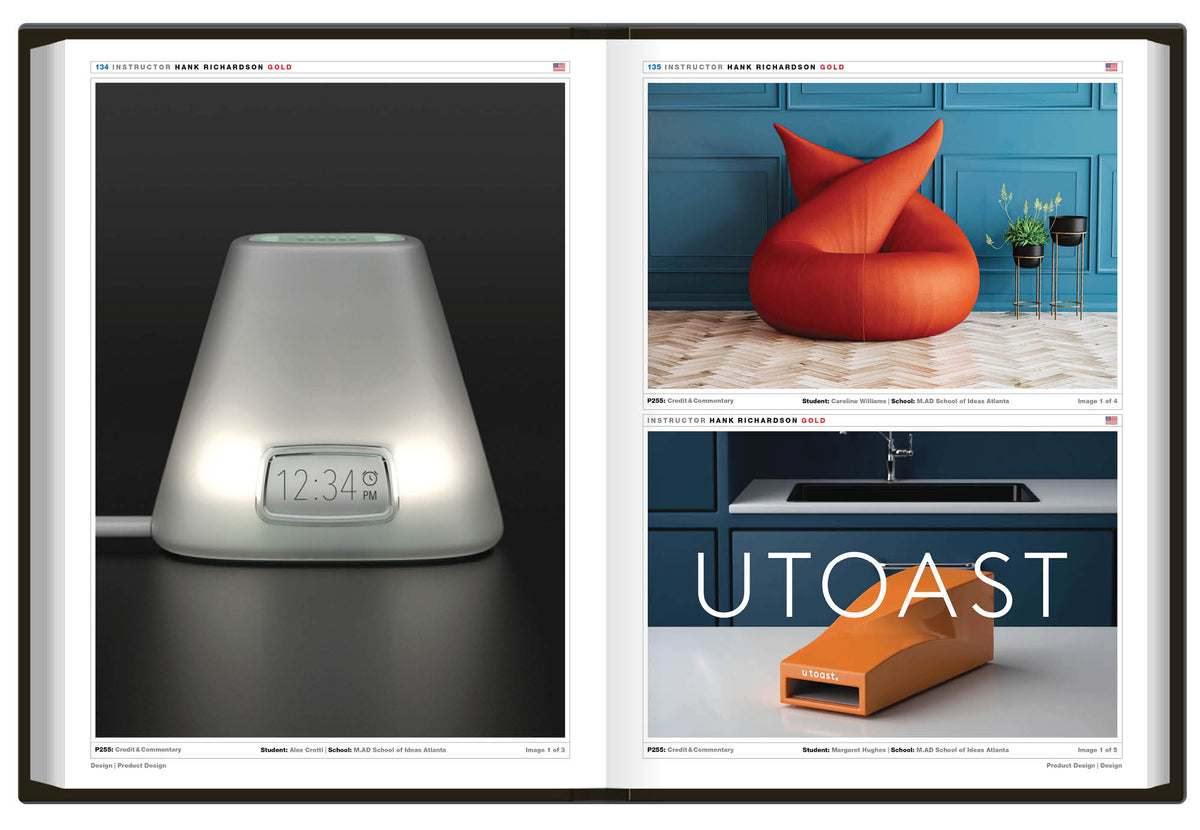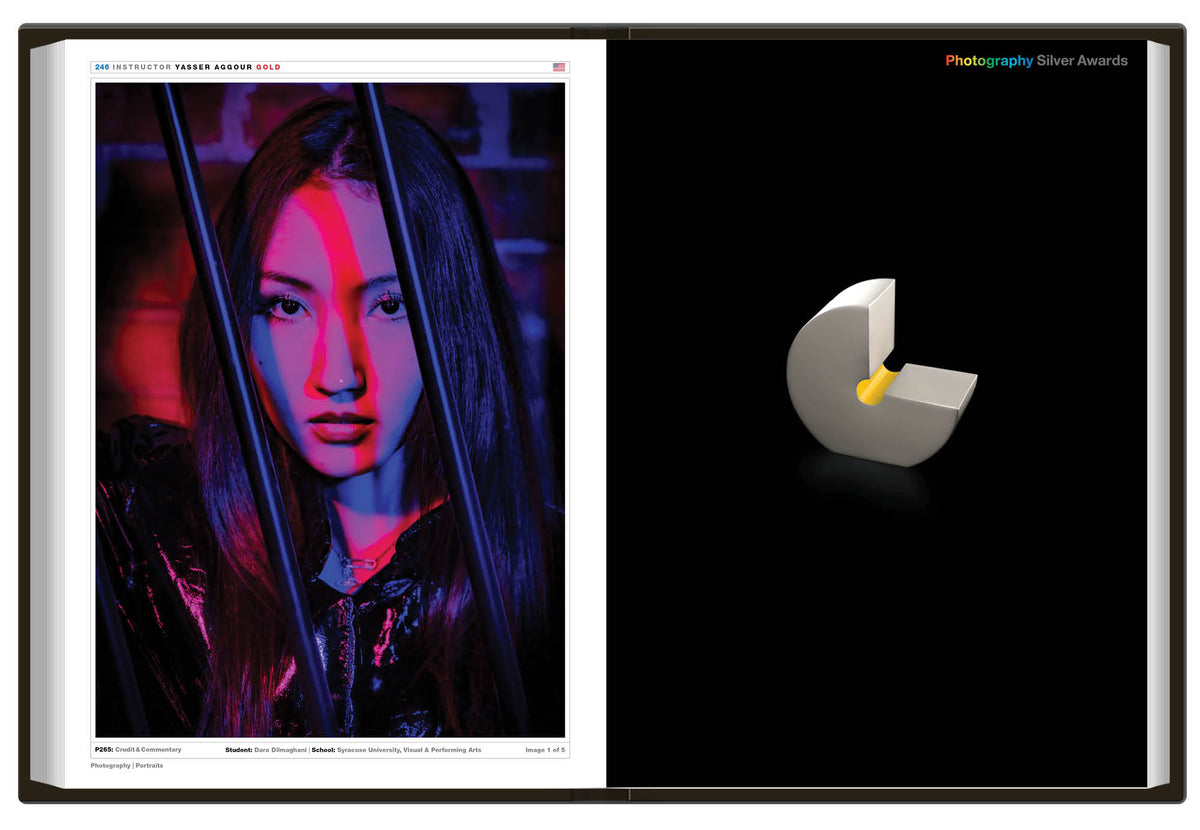 ---
Hardcover, 8.5" x 11.75", 3.88lb, 272 pages, ISBN 9781954632165

---
I must say the standard of work is amazing as well as inspiring. Some of the students' work is so professional already!
—Andrew Sloan, Designer
---
An annual global celebration of emerging talents from the prestigious Graphis New Talent Awards.
Graphis New Talent 2023
 represents award-winning young talents and schools under one comprehensive and influential umbrella. At the heart of this volume is the very best work from rising stars in 
Design, Photography, Illustration Art, 
and 
Advertising
 as juried by industry leaders. This book applauds their accomplishments, simultaneously inspiring and challenging the next generation of creatives. This curated collection of award-winning work offers a window into emerging trends and groundbreaking talents, providing insights into the creative pulse that beats around the world. Whether you're seeking the next big idea, innovative design solutions, or simply wishing to immerse yourself in the next generation's world of creativity, 
Graphis New Talent 2023
 serves as your guide.
For educators and students, this authoritative book is a treasure trove of insights and inspiration, its pages are brimming with creative explorations that span the globe, highlighting the immense variety of styles, cultures, and perspectives represented within the international creative community. This annual is an invaluable resource for empowering educators in shaping their students' skills and gauging their performance against other schools.
For the award winners, the journey doesn't end here. This is both an accolade and a stage, offering international exposure that paves the way for further growth and opportunities. It's a beacon of recognition for exceptional talent and a catalyst for future creative endeavors.
Graphis New Talent 2023
 is a collection representing our vibrant global creative community, a source of inspiration, a showcase of excellence, and a launchpad for aspiring talent. 
---
Award Winners: Graphis New Talent 2023 features 12 Platinum, 169 Gold, and 344 Silver awards, along with 638 Honorable Mentions, to students who, with help from their professors, produced polished, highly professional works. Platinum-winning educators include Mark Allen, Elaine Alderette, Brad Bartlett, Brian Boyd, ​​Gayle Donahue, Mads Greve, Seung-Min Han, Réka Holló-Szabó, Miguel Lee, Douglas May, Miles Mazzie, Dong-Joo Park, Søren Patger, Brian Rea, Paul Rogers, Carlos Roncajolo, Simon Sticker, Carter Tindall, Judit Tóth, and Cardon Webb. Photography: Manolo Garcia.
Jury: Professionals in advertising, design, and photography, include: Lu Chen (Xiaomi), Silver Cuellar III (Tombras), Felix Holzer (Felix Holzer Photography), Sharon McLaughlin (Mermaid Inc.), Alireza Nosrati (Alireza Nosrati Design), Dan O'Donnell (Partners + Napier), Lucy Schoenfeld (Lucy Schoenfeld Photography), Robert Talarczyk (Darkhorse Design) and others listed in the book.
Contents: This book contains award-winning work in numerous categories encompassing Advertising, Design, Photography, and Film/Video. This hardcover book displays full-page images of Platinum-winning work from talented teachers and students. Gold and Silver-winning work is also presented, and Honorable Mentions are listed in the physical copy. All work is organized by discipline and is presented equally on our website. Platinum-winning students discuss their assignment and explain the approach that resulted in their winning work. We also present "A Decade of New Talent," featuring Platinum-winning work dating back to 2013. 
We enthusiastically welcome and encourage submissions from fresh talents across the globe in our annual competition at Graphis.com