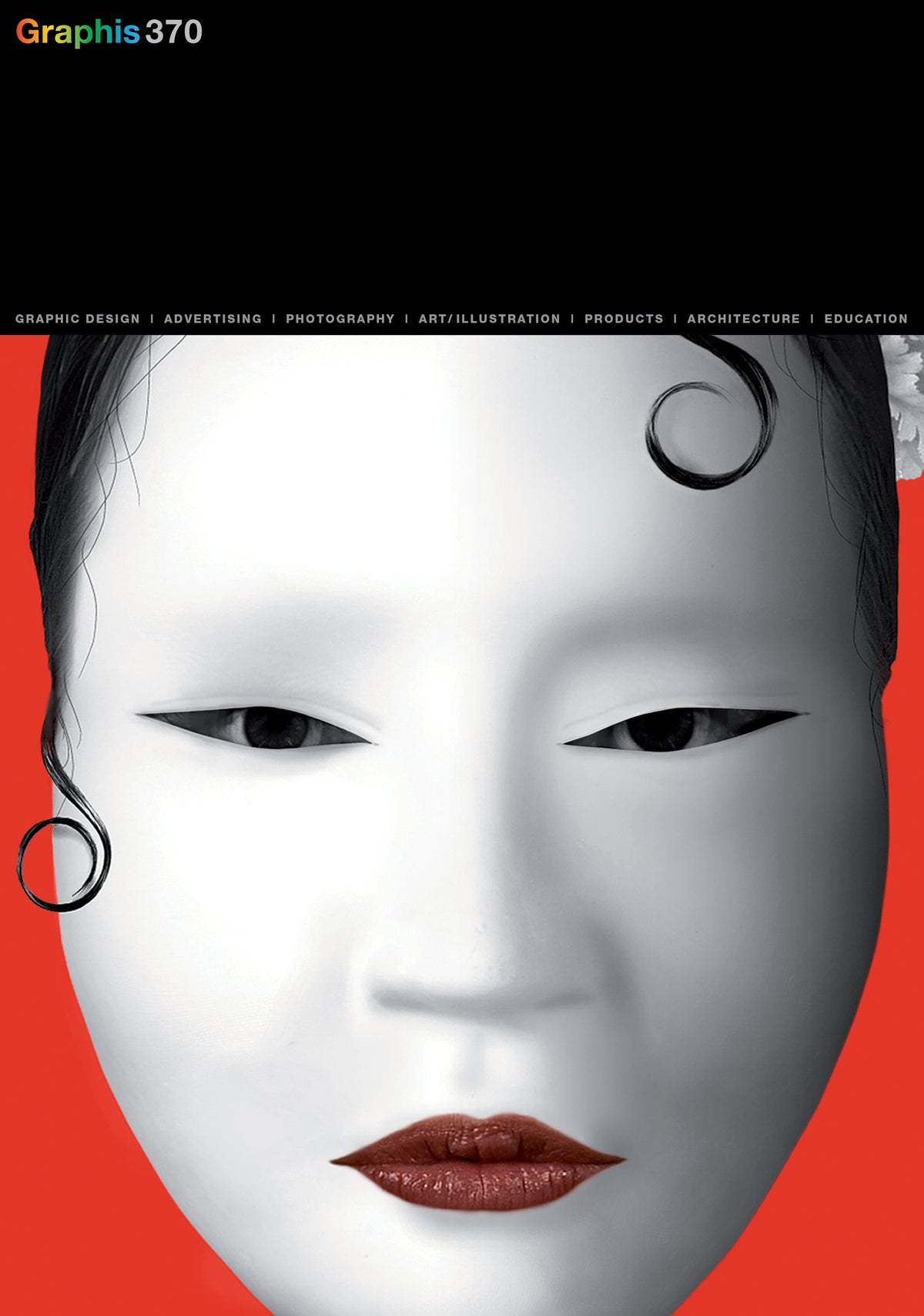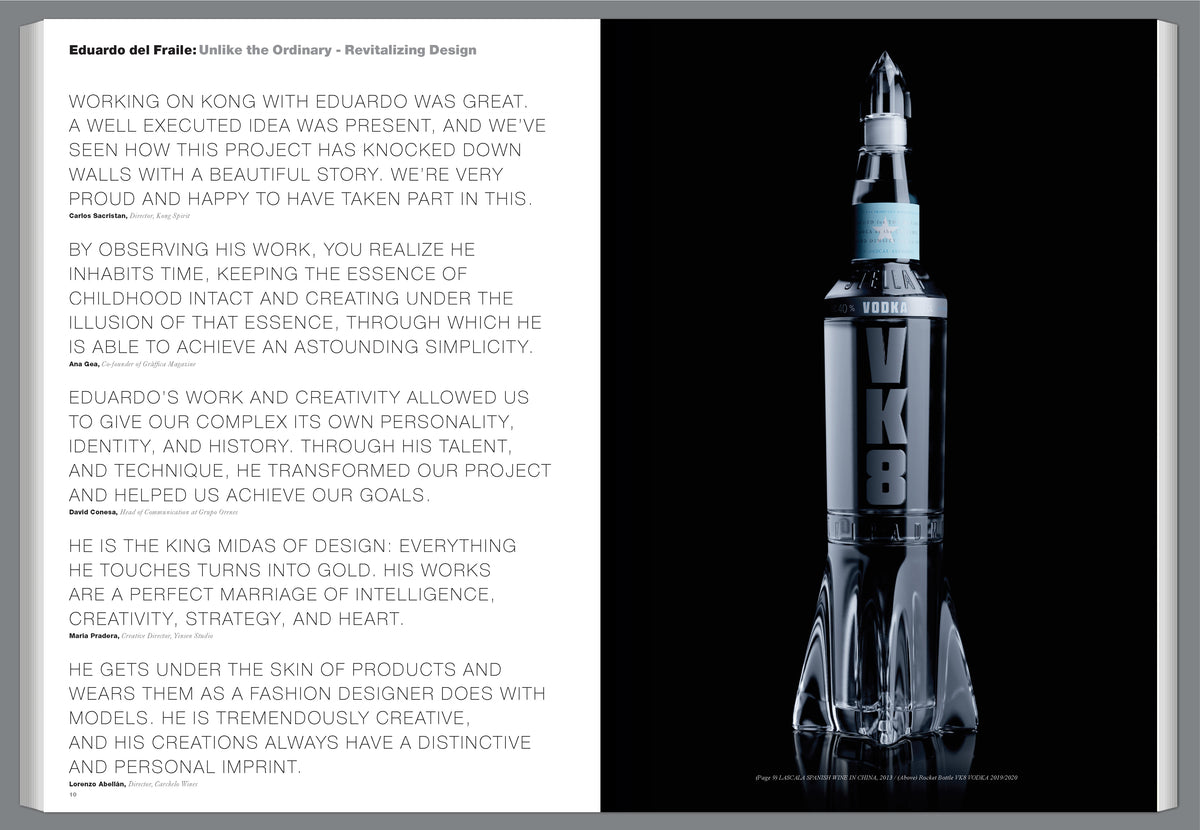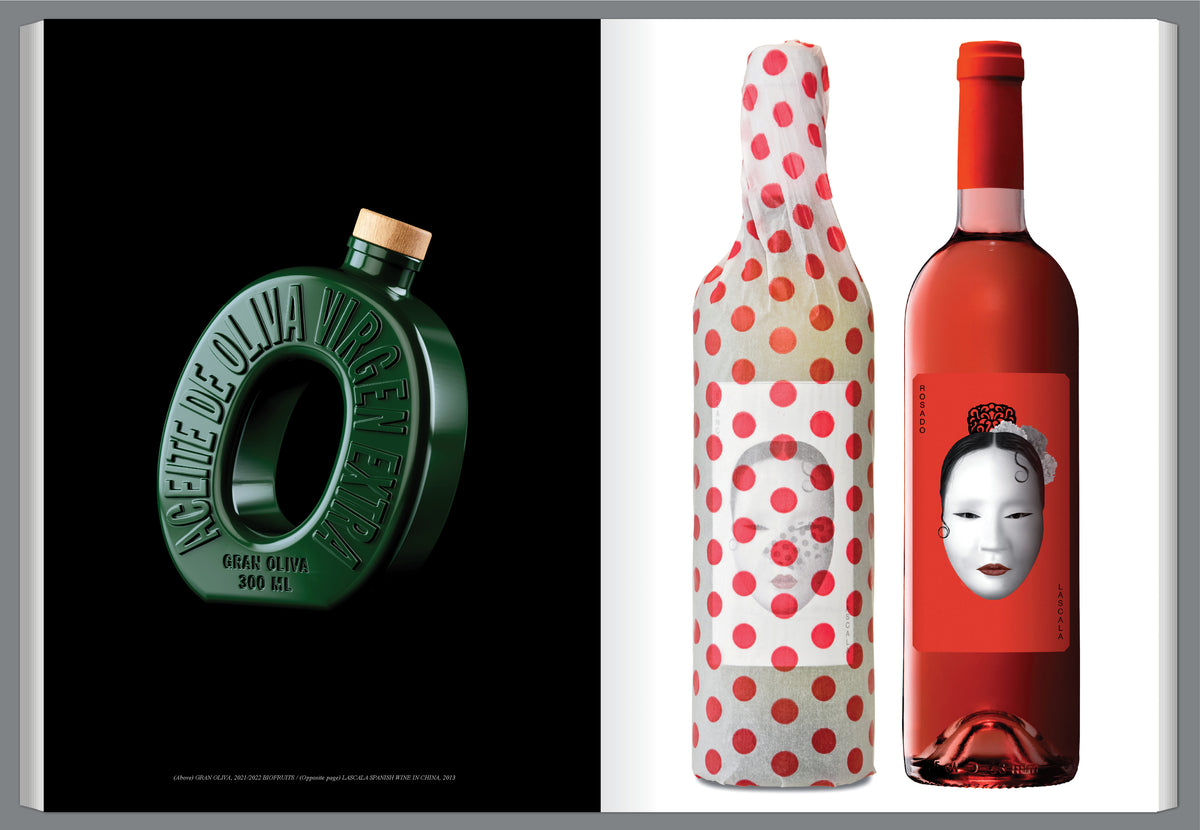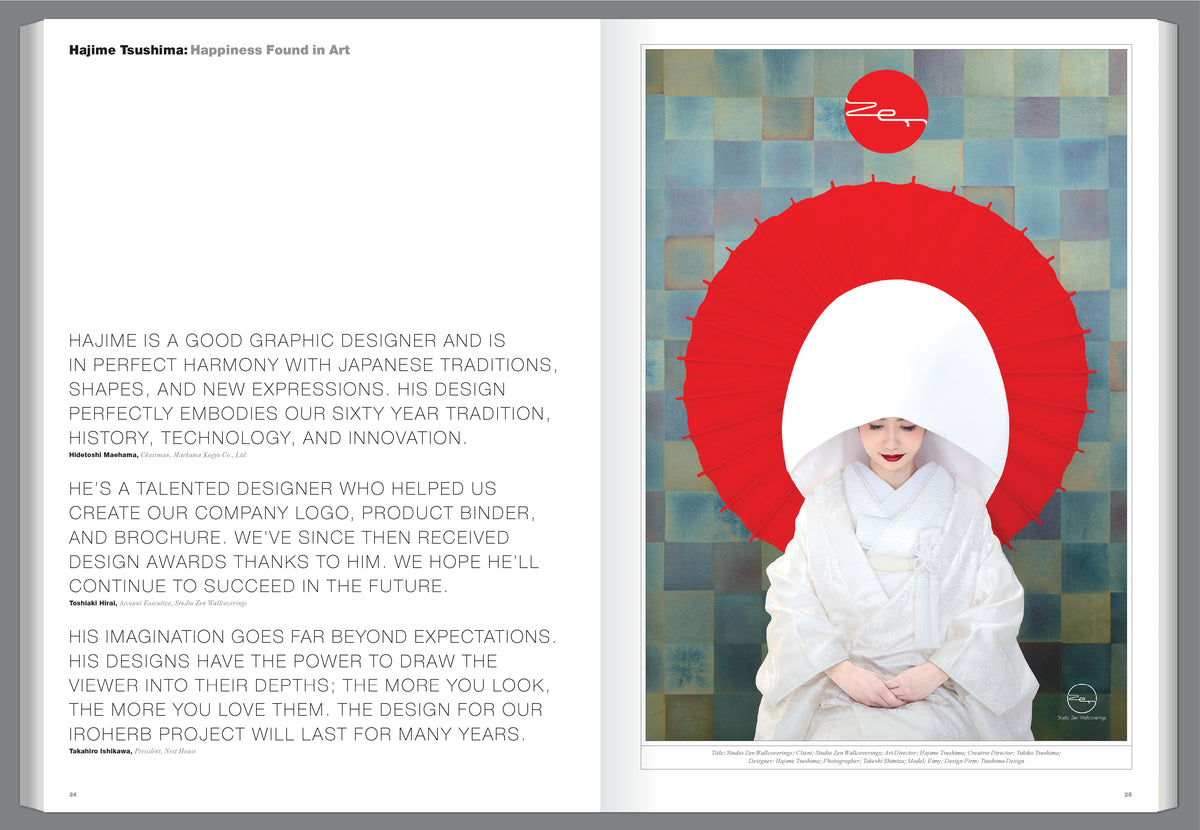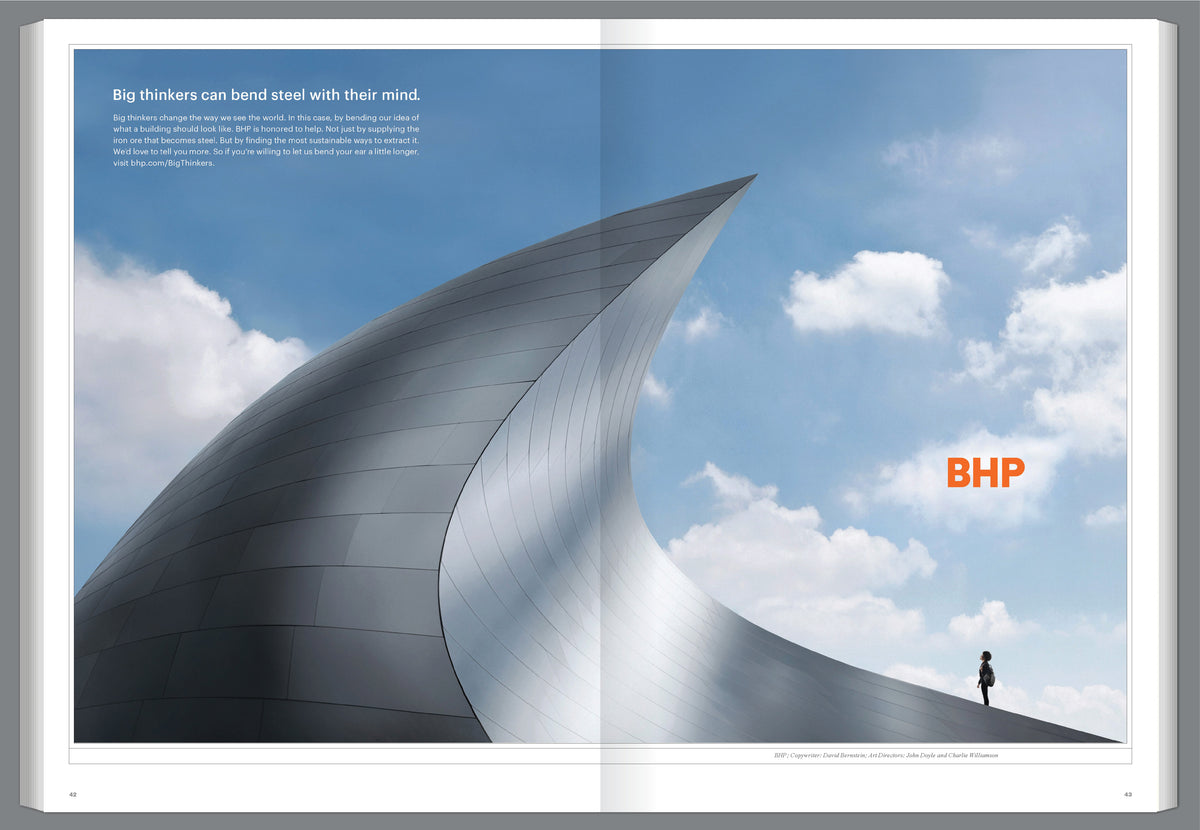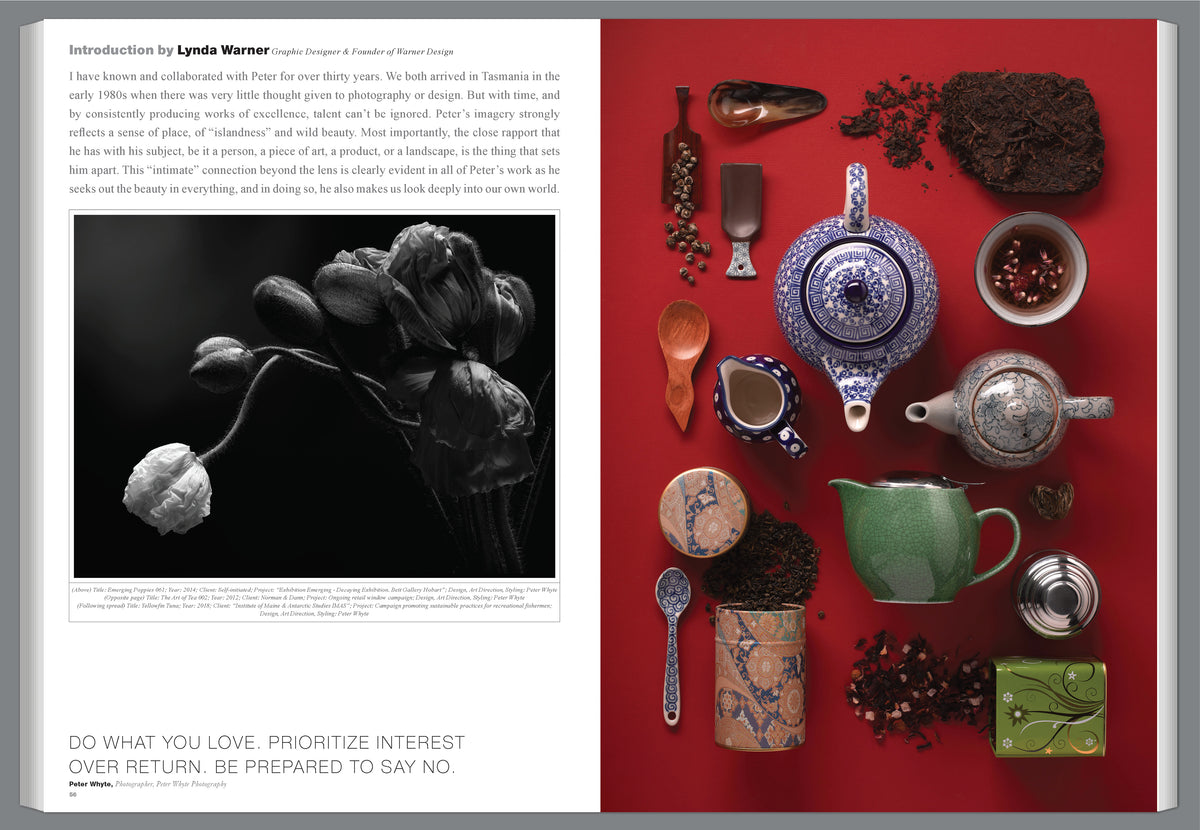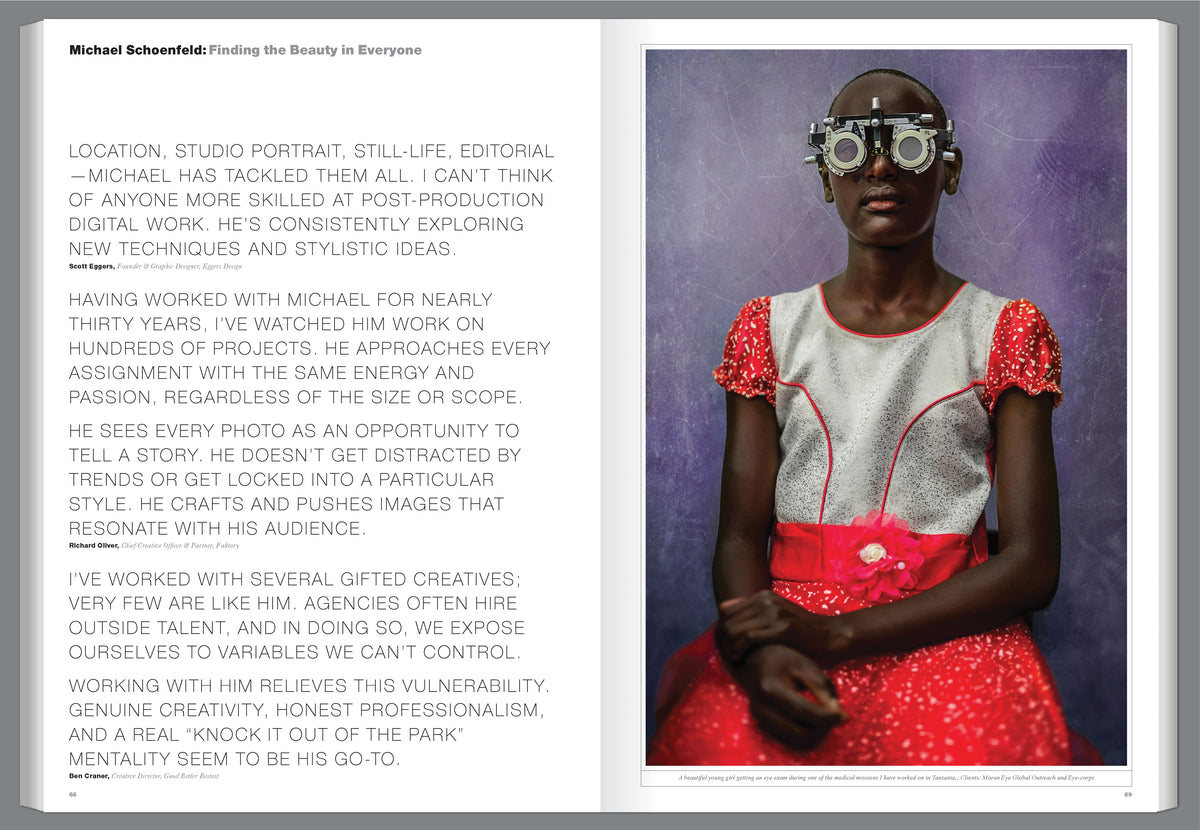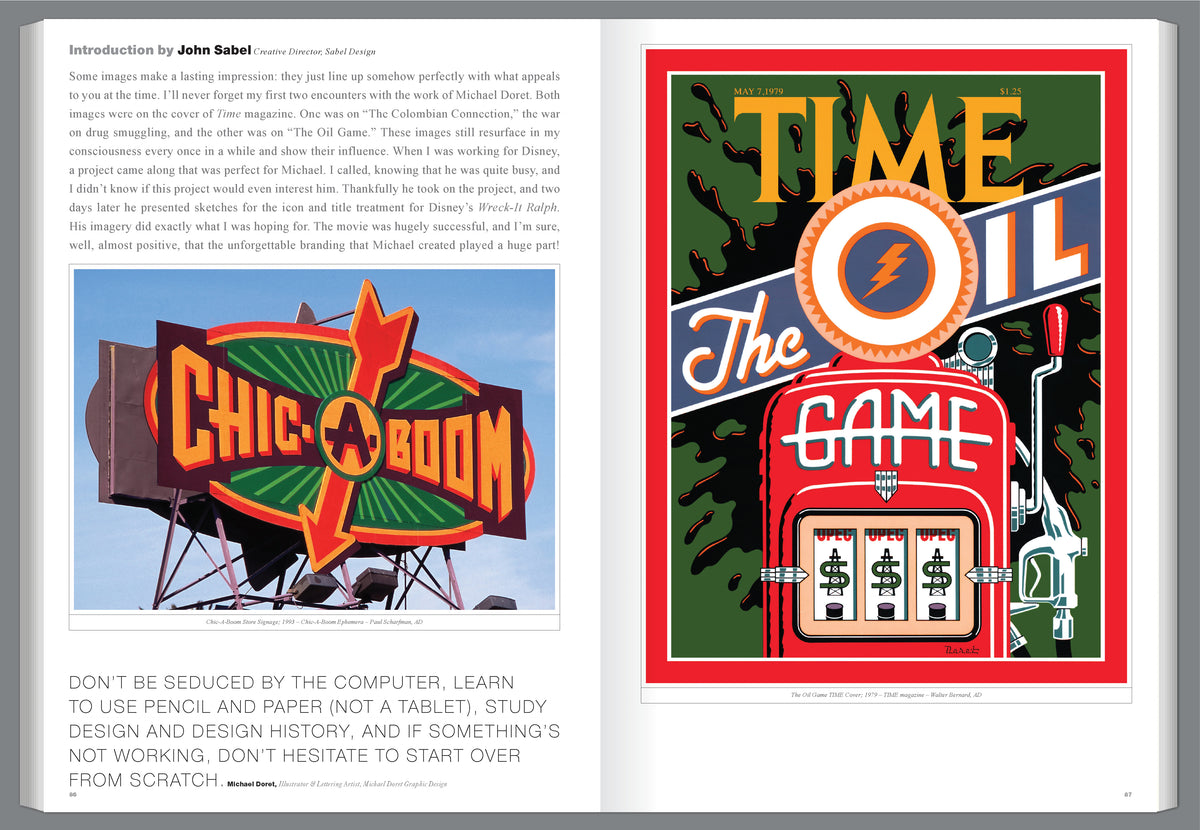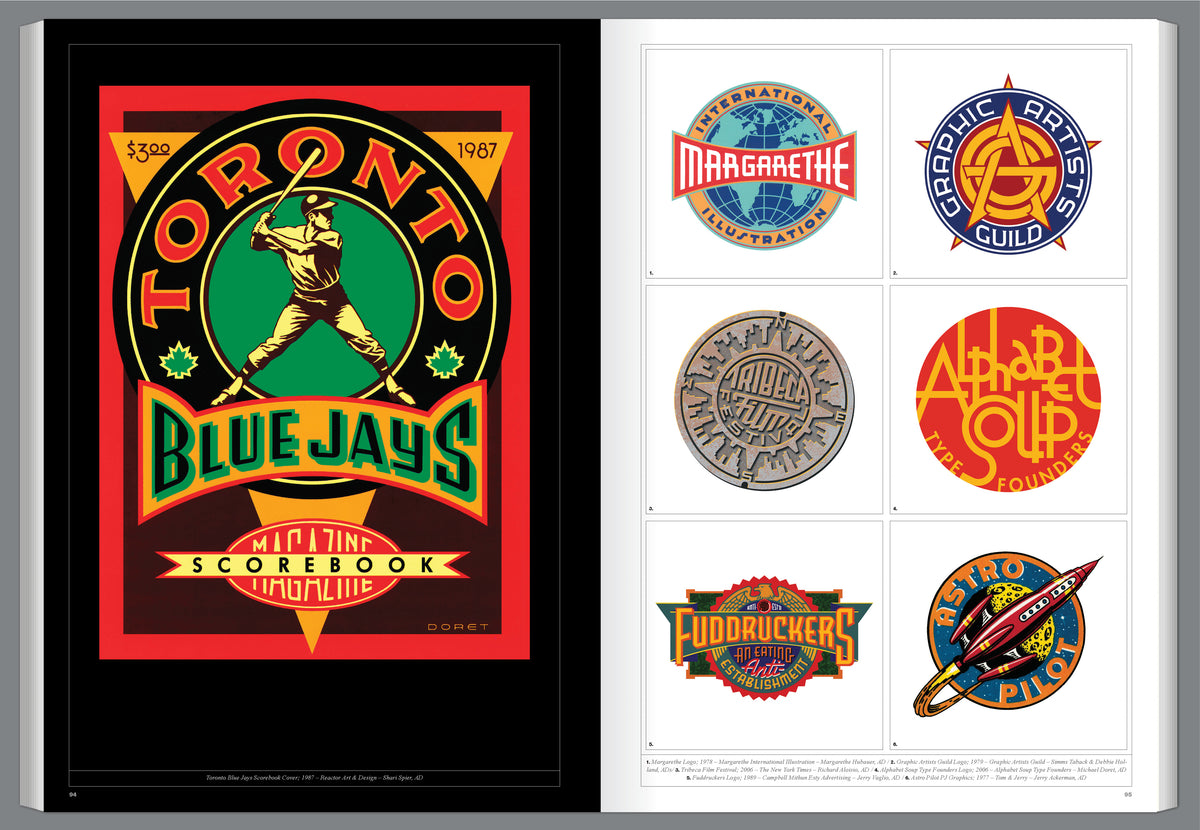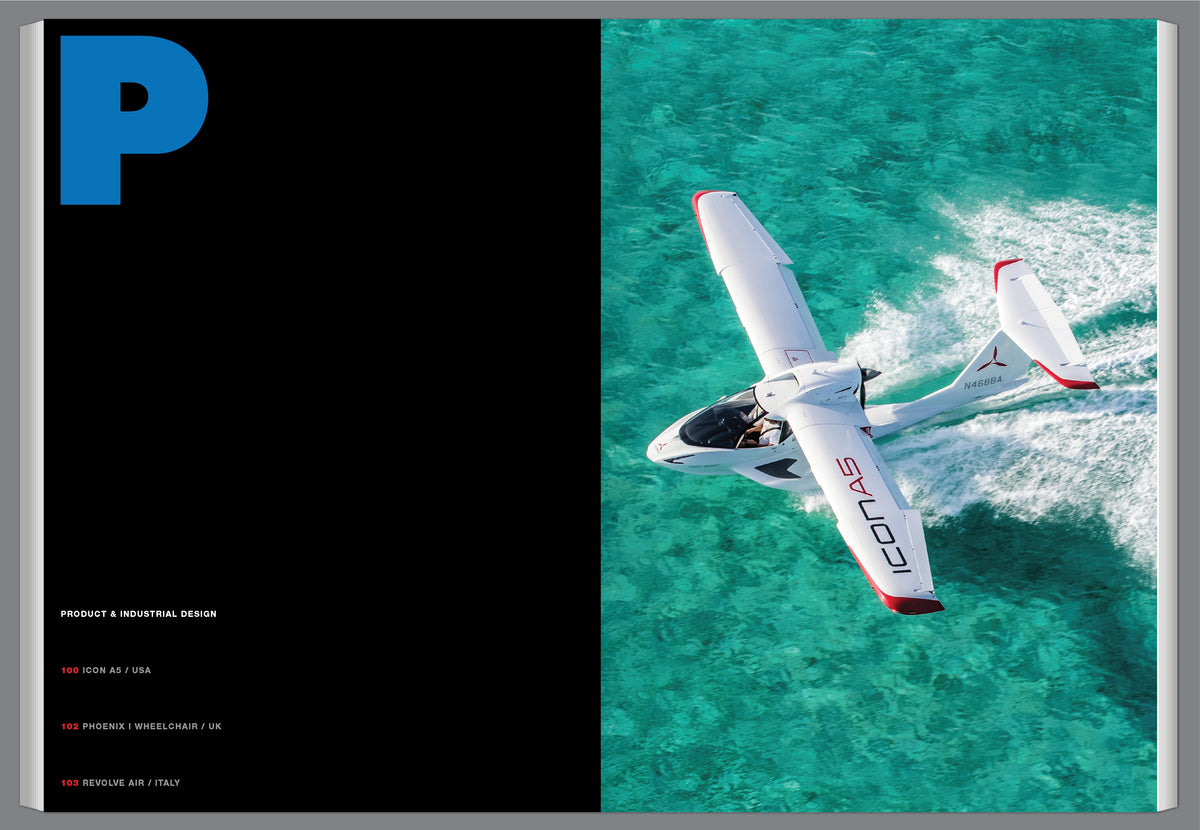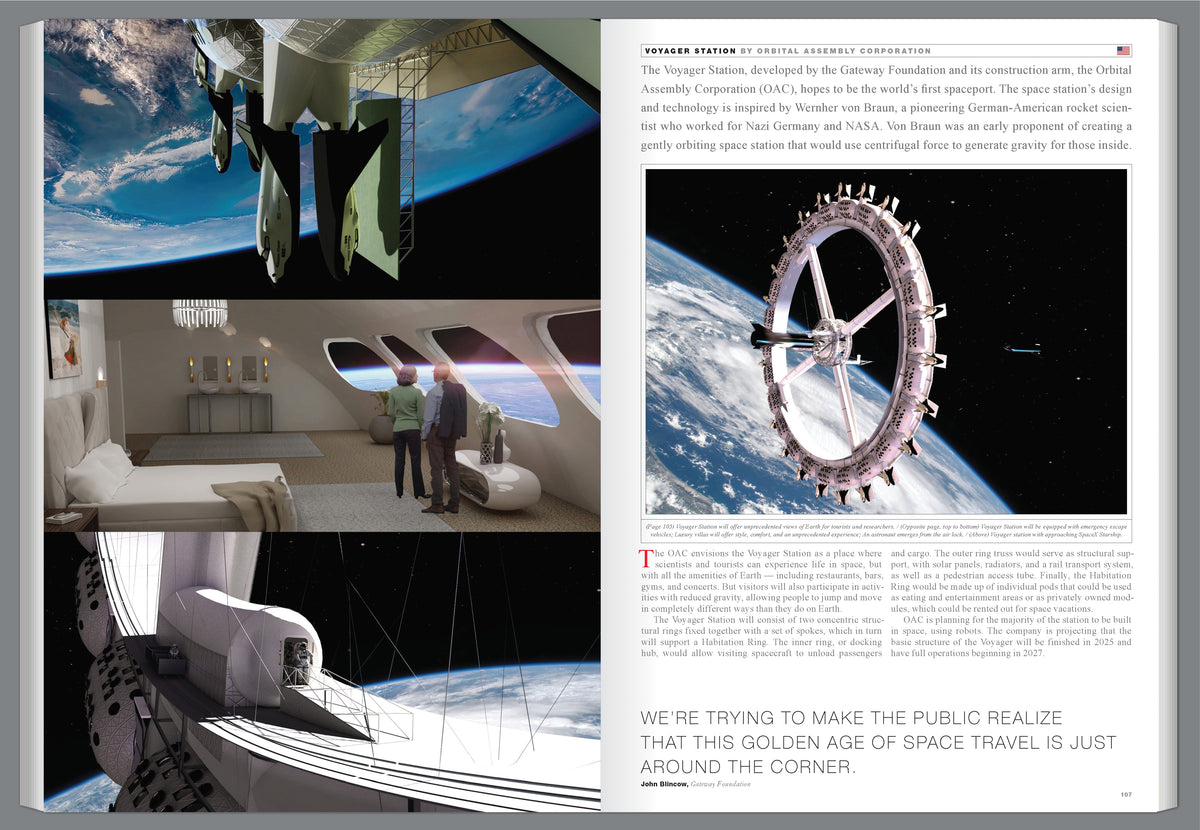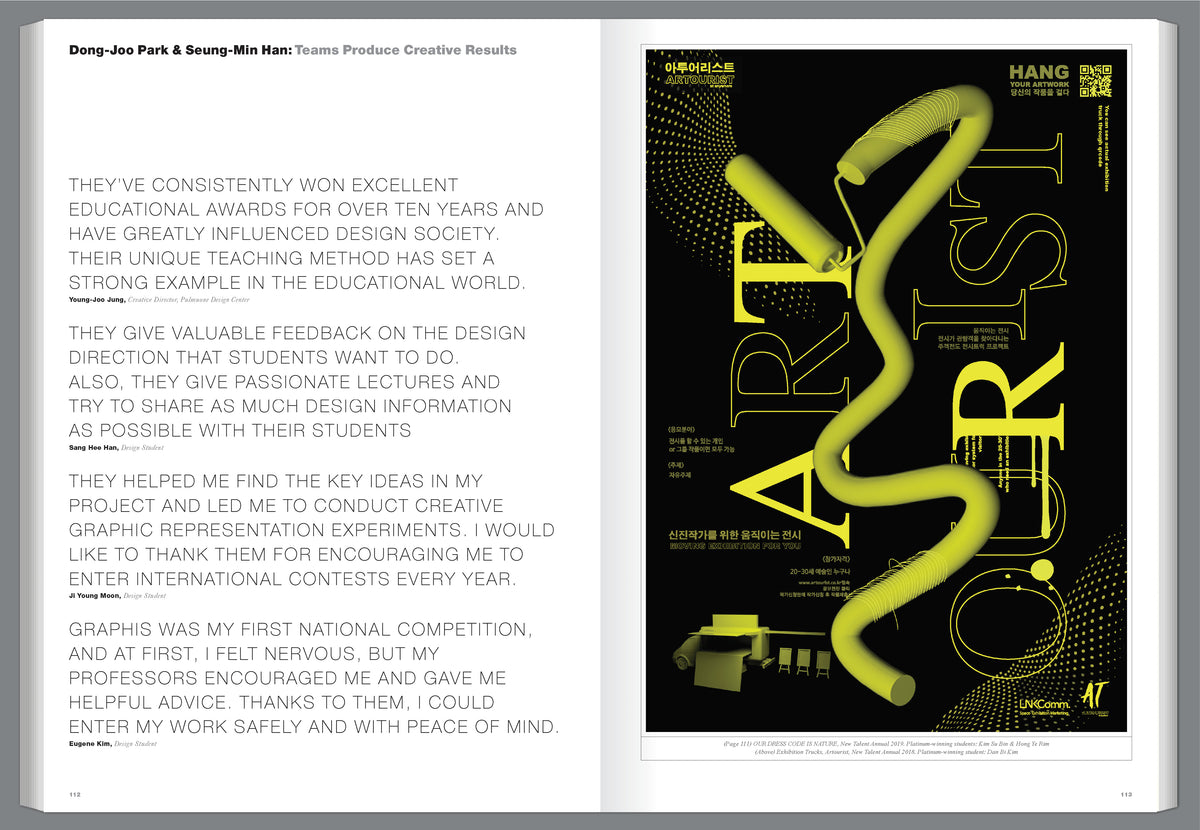 ---
Softcover, 8.25" x 11.75", 1.7lb, 144 pages, ISBN 9781931241984
---
DESIGN:
10 Eduardo del Fraile, (Graphis Master) / Spain Intro by Xenia Viladas
"He is the King Midas of design: everything he touches turns to gold. His works are a perfect marriage of intelligence, creativity, strategy, and heart." —Maria Pradera, Creative Director, Yinsen Studio

24 Hajime Tsushima, Tsushima Design / Japan Intro by Hirata Tomohisa
"His imagination goes far beyond expectations. His designs have the power to draw the viewer into their depths; the more you look, the more you love them." —Takahiro Ishikawa, President, Nest House

ADVERTISING:
40 The Gate / USA Intro by Tom and Charles Guard
"The Gate is … a fantastic B2B agency with a commitment to creativity, which is a rare thing." —David Baldwin, Lead Guitar, Baldwin&

PHOTOGRAPHY:
54 Peter Whyte / Tasmania Intro by Lynda Warner
"He captures dramatic, evocative moods and lighting that transforms object documentation into memorable moments." —Yvette Breytenbach, Director, Morrison & Breytenbach Architects

68 Michael Schoenfeld, (Graphis Master) / USA Intro by Ron Crump
"He sees every photo as an opportunity to tell a story … He crafts and pushes images that resonate with his audience." —Richard Oliver, Chief Creative Officer & Partner, Faktory

ART/ILLUSTRATION:
84 Michael Doret, (Graphis Master) / USA Intro by John Sabel
"Design, illustration, typography; worthy pursuits all, but even combined, fall short of embracing his sublime oeuvre." —Daniel Pelavin, Illustration & Typographic Designer

EDUCATION:
112 Dong-Joo Park & Seung-Min Han, Hansung University Design & Arts Institute, (Graphis Masters) / South Korea Intro by Yumi Jung
"They're consistently won excellent educational awards for over ten years and have greatly influenced design society." —Young-Joo Jung, Creative Director, Pulmuone Design Center

GRAPHIS ADVISORY BOARD:
136 Quinnton Harris, Retrospect / USA Intro by John Maeda
"He excels at creative innovation. Time and time again he brings brand identity to life, translating a brand's purpose into a visual design an audience can feel and relate to." —Love Beach, VP of Creative Strategy, Blavity Inc.
---
Cover Image: "LASCALA FACE" by Eduardo del Fraile Studio