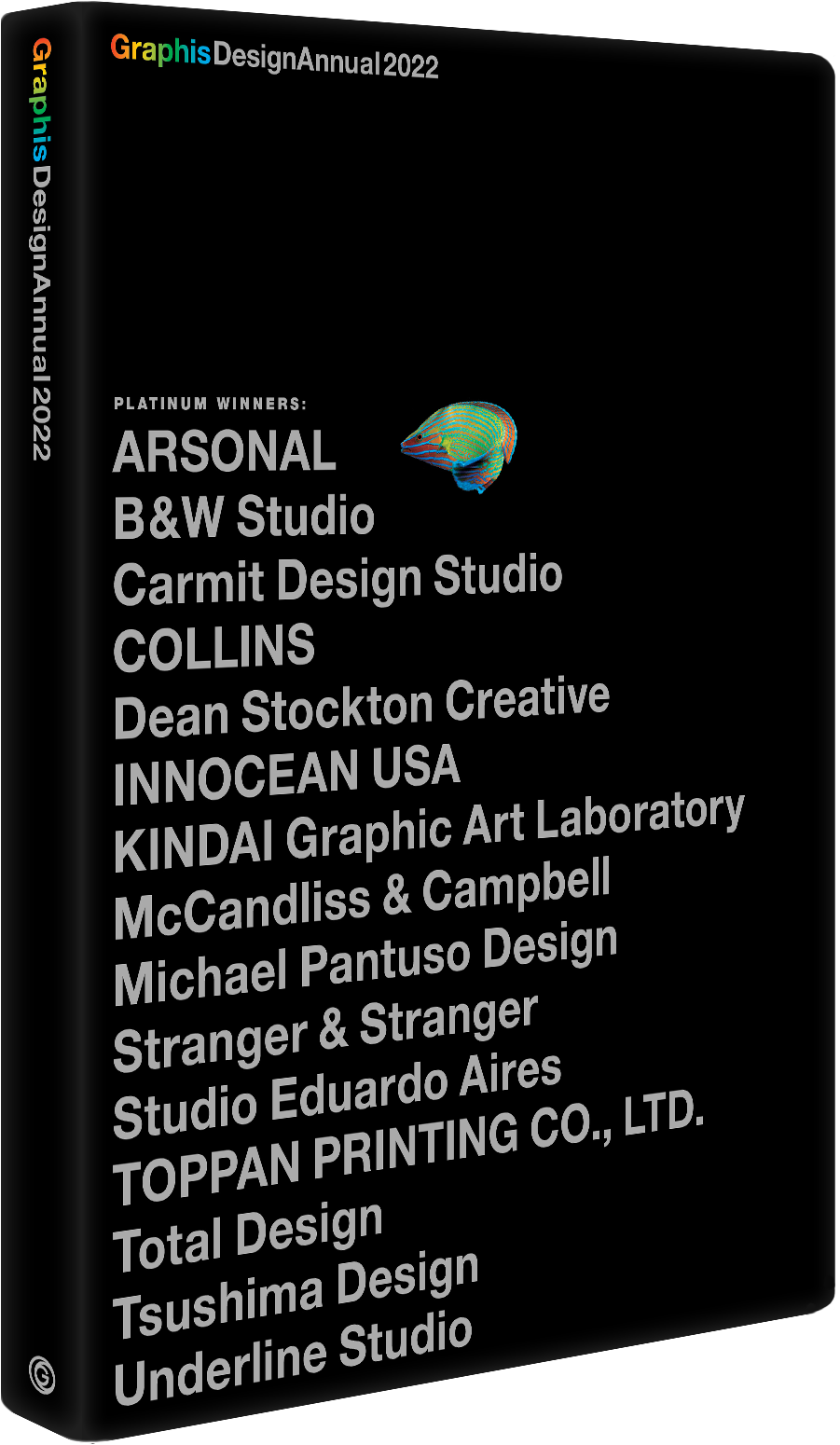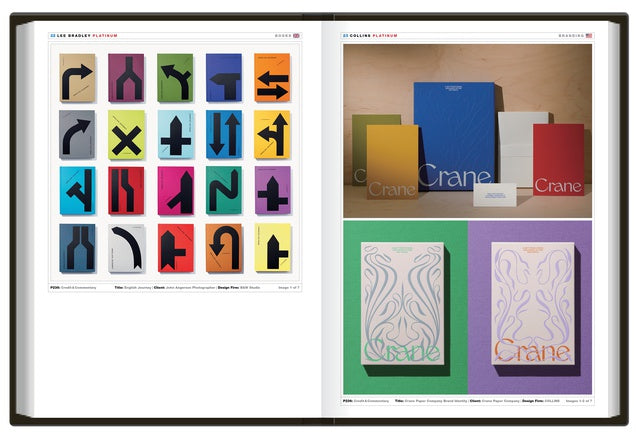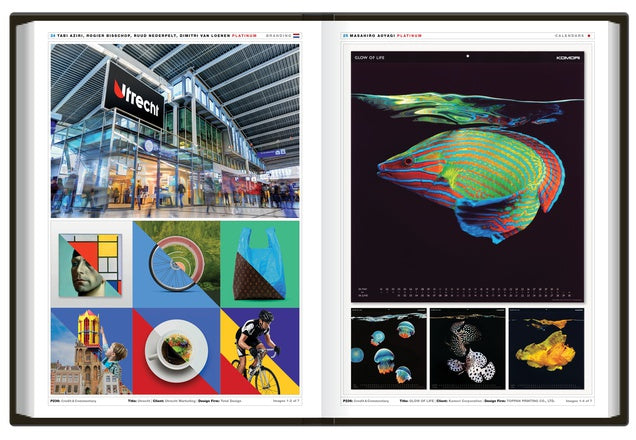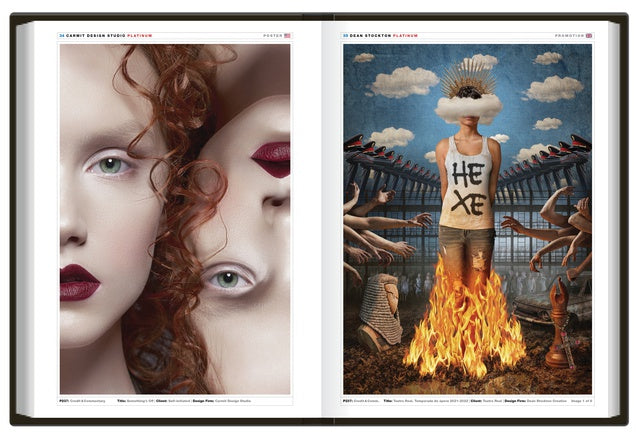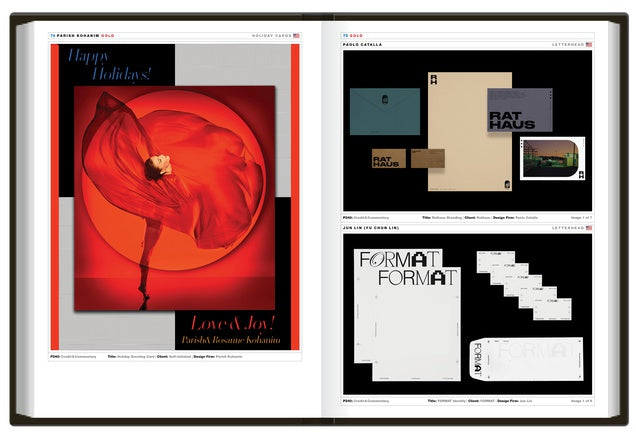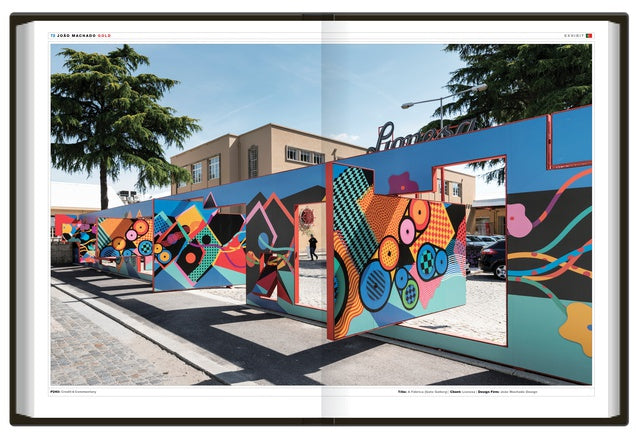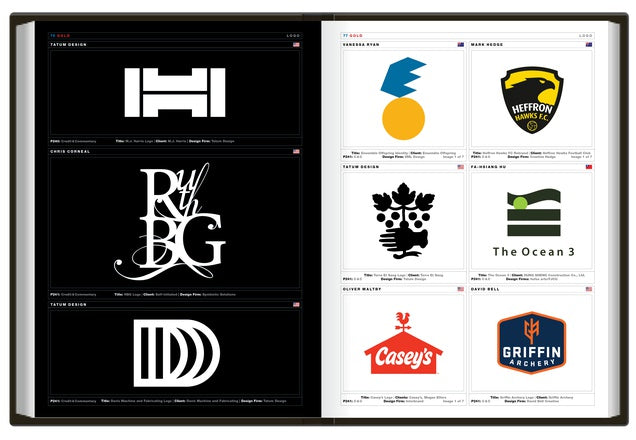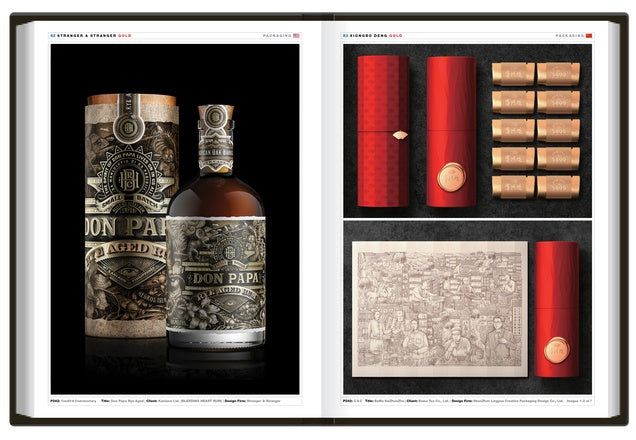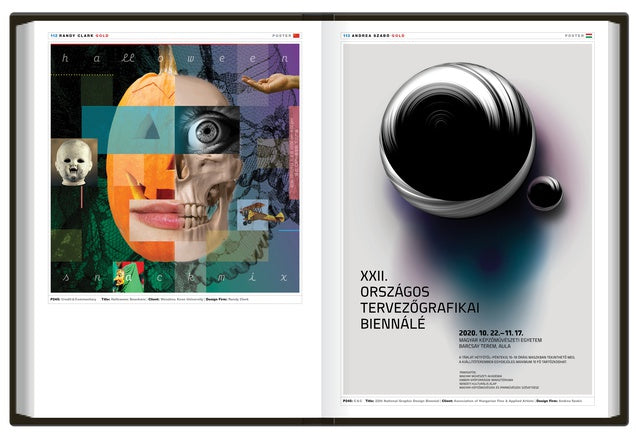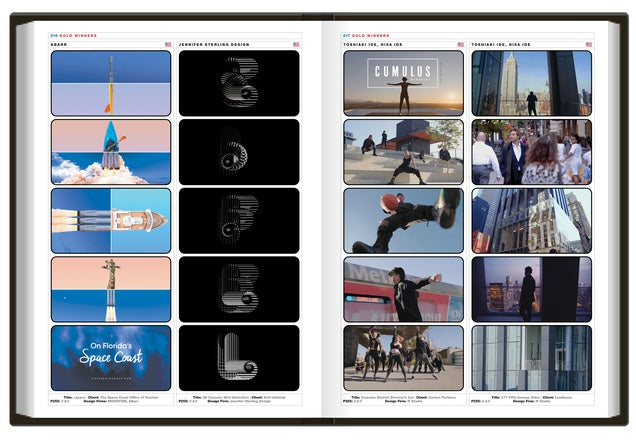 ---
Hardcover, 8.5" x 11.75", 3.88lb, 272 pages, ISBN 9781954632011
---
Winning Entrants: Presenting Platinum winners Fidel Pena (Underline Studios) from Canada, Kiyoung An (KINDAI Graphic Art Laboratory), Masahiro Aoyagi (TOPPEN PRINTING CO. LTD.), and Hajime Tsushima from Japan, Edwin van Praet (Total Design) from the Netherlands, Eduardo Aires from Portugal, Lee Bradley (B&W Studio) and Dean Stockton from the U.K., and ARSONAL, Ivan Bell (Stranger & Stranger), Brian Collins (COLLINS), Carmit Makler Haller, INNOCEAN USA, Trevitt McCandliss and Nancy Campbell (McCandliss & Campbell/Wainscot Media), and Michael Pantuso from the U.S.
Judges: A jury featuring qualified, Platinum winning designers and creative directors: Matthew Clark (Subplot Design Inc.) from Canada, Leo Lin (Leo Lin Design) from Taiwan, and Todd Heughens (FX Networks), Dermot Mac Cormack (21xdesign), Patricia McElroy (21xdesign), Jan Šabach (Code Switch), and Ron Taft (Ron Taft Brand Innovation & Media Arts) from the U.S.
Contents: This book contains award-winning work from the judges, as well as international Platinum, Gold, and Silver-winning work from international designers and design firms. Honorable Mentions are presented, and a list of designers that we have lost this past year is also included.
Credits and Commentary: Platinum and Gold Winners share their creative processes regarding the assignment and approach towards their award-winning solutions. All contributors and teams are credited.
Selling Points: This Annual is a source of creativity and innovation, and is a tool that lets designers measure their skills with other designers from around the world. It contains high-quality, full-page images of Platinum and Gold Award-winning work from talented designers. Silver Award-winning work and Honorable Mentions are also displayed.
Audience: This book is a helpful resource for designers, art/creative directors, illustrators, design firms, advertising agencies, professors, students, and anyone who shares a love for design.