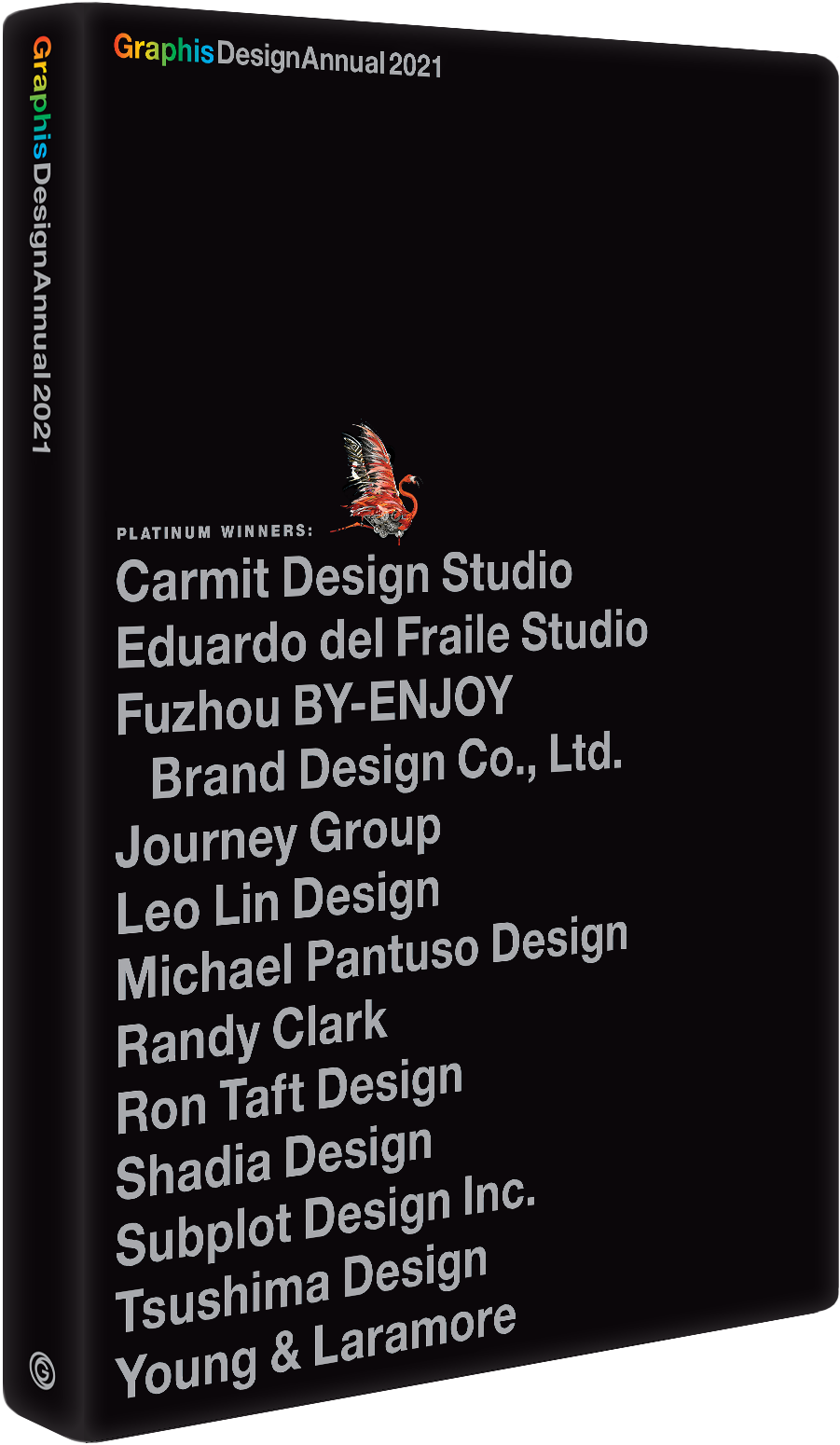 ---
Hardcover, 8.5" x 11.75", 3.88lb, 272 pages, ISBN 9781931241946
---
Winning Entrants: Presenting Platinum winners Shadia Ohanessian from Australia, Matthew Clark (Subplot Design) from Canada, Randy Clark and Young Huale from China, Hajime Tsushima from Japan, Eduardo del Fraile from Spain, Leo Lin from Taiwan, and Carmit Makler Haller, Greg Breeding (Journey Group), Michael Pantuso, Ron Taft, and Young & Laramore from the U.S.
Judges: A panel consisting of qualified, Platinum-winning designers and creative directors such as Yin Zhongjun (Dalian RYCX Advertising) from China, Diogo Gama Rocha (Omdesign) from Portugal, Alvaro Perez (El Paso, Galería de Comunicación) from Spain, John Fairley (Curious Productions) and Gavin Hurrell (Turner Duckworth) from the UK, and Erin Mutlu (White and Case LLP), and Jared Welle (Ultra Creative) from the U.S.
Contents: This book contains award-winning work from the judges, as well as international Platinum, Gold, and Silver-winning work from designers and design firms internationally. Honorable Mentions are presented, and a list of international design museums are included.
Credits and Commentary: Platinum and Gold Winners share their creative processes from the Assignment and Approach towards their award-winning solutiions. All contributors and teams are credited.
Selling Points: This Annual is a source of inspiration and a tool for designers to measure their skills with other creatives internationally. It contains high-quality, full-page images of Platinum & Gold Award-winning work from talented designers. Silver Award-winning work and Honorable Mentions are also displayed.
Audience: This book is a valuable resource for designers, art/creative directors, illustrators, design firms, advertising agencies, professors, students, and anyone who shares a love for design.