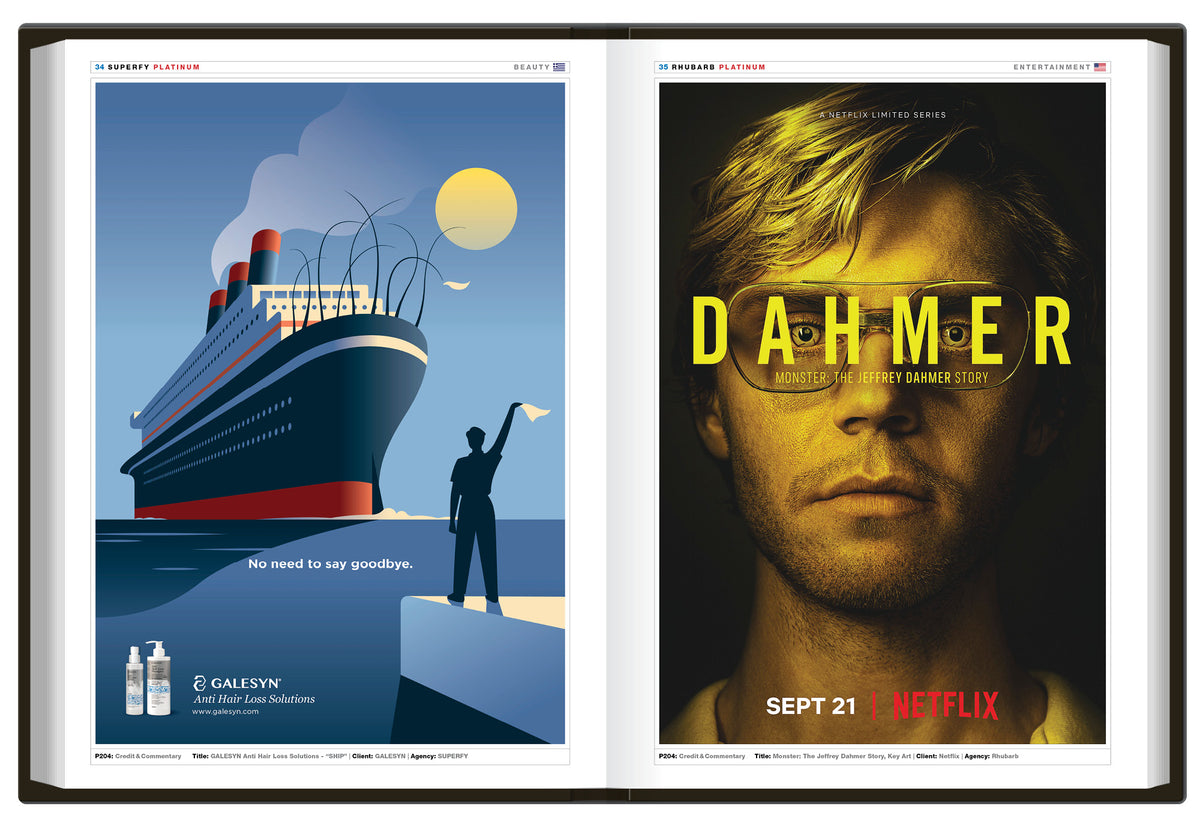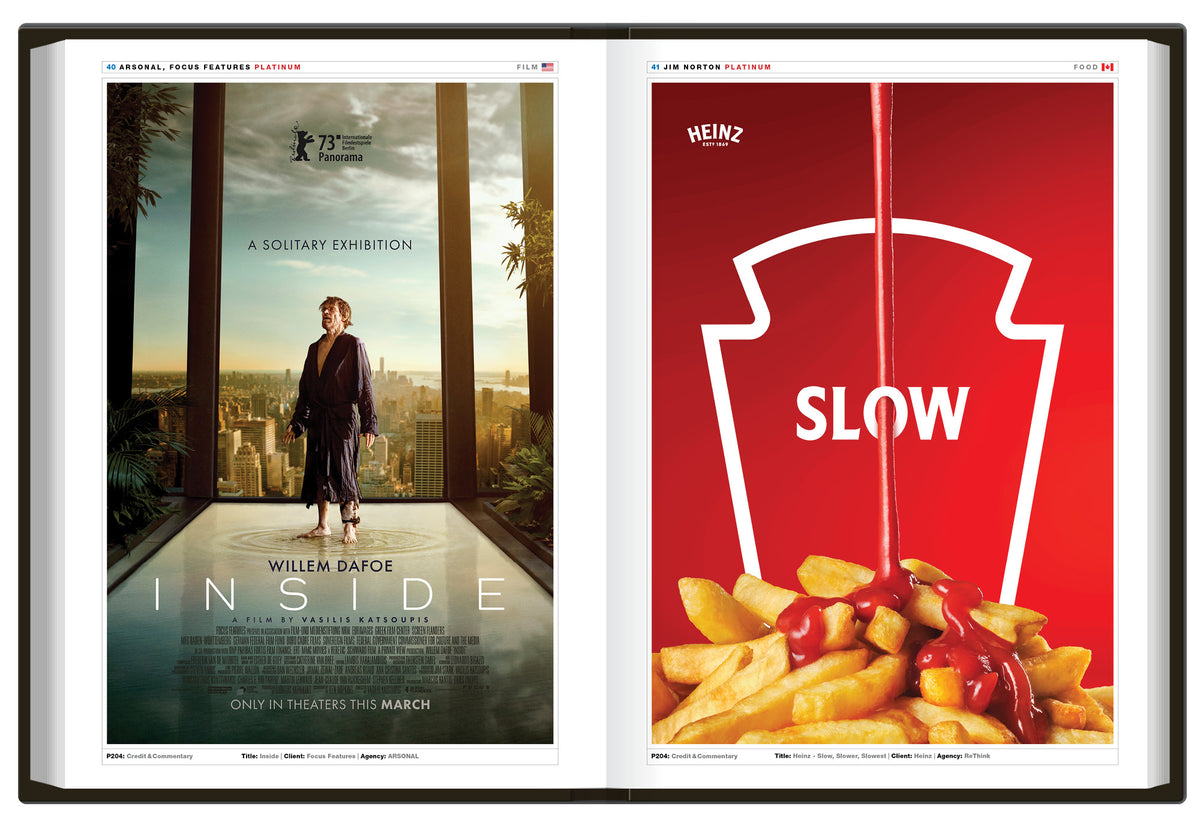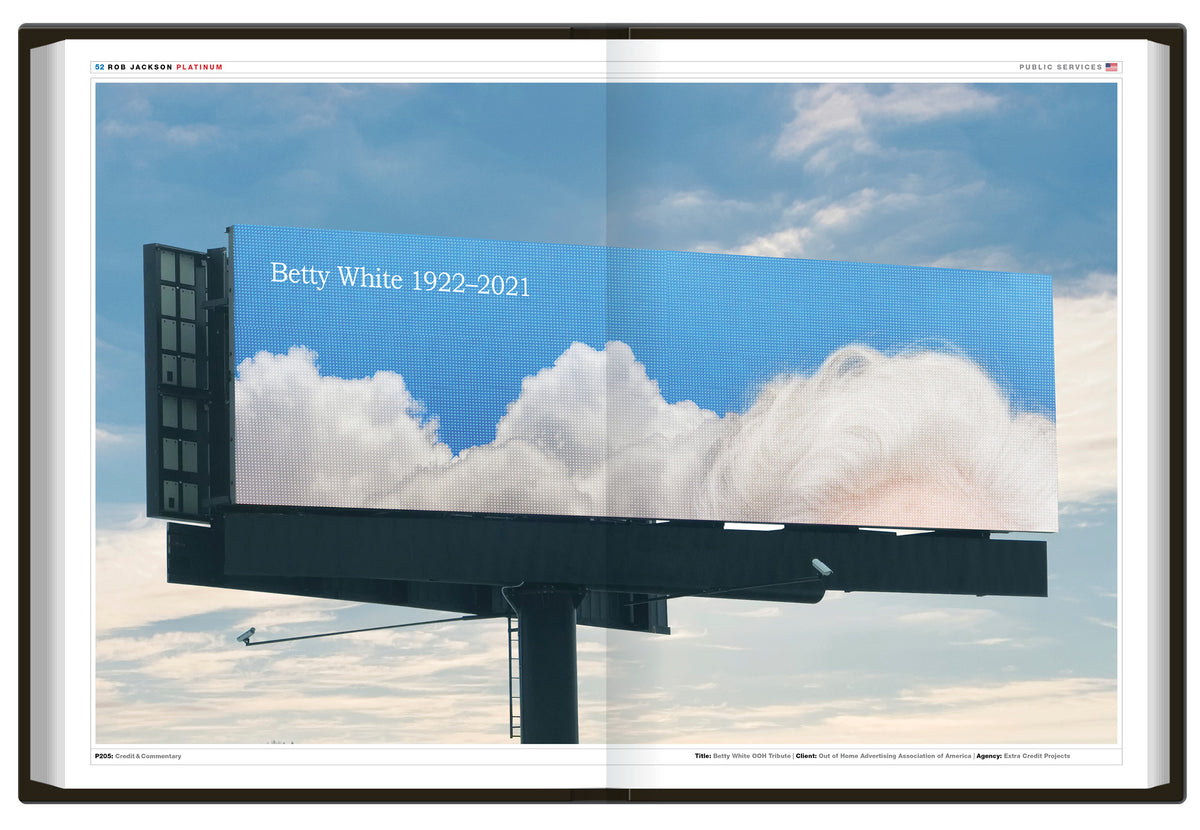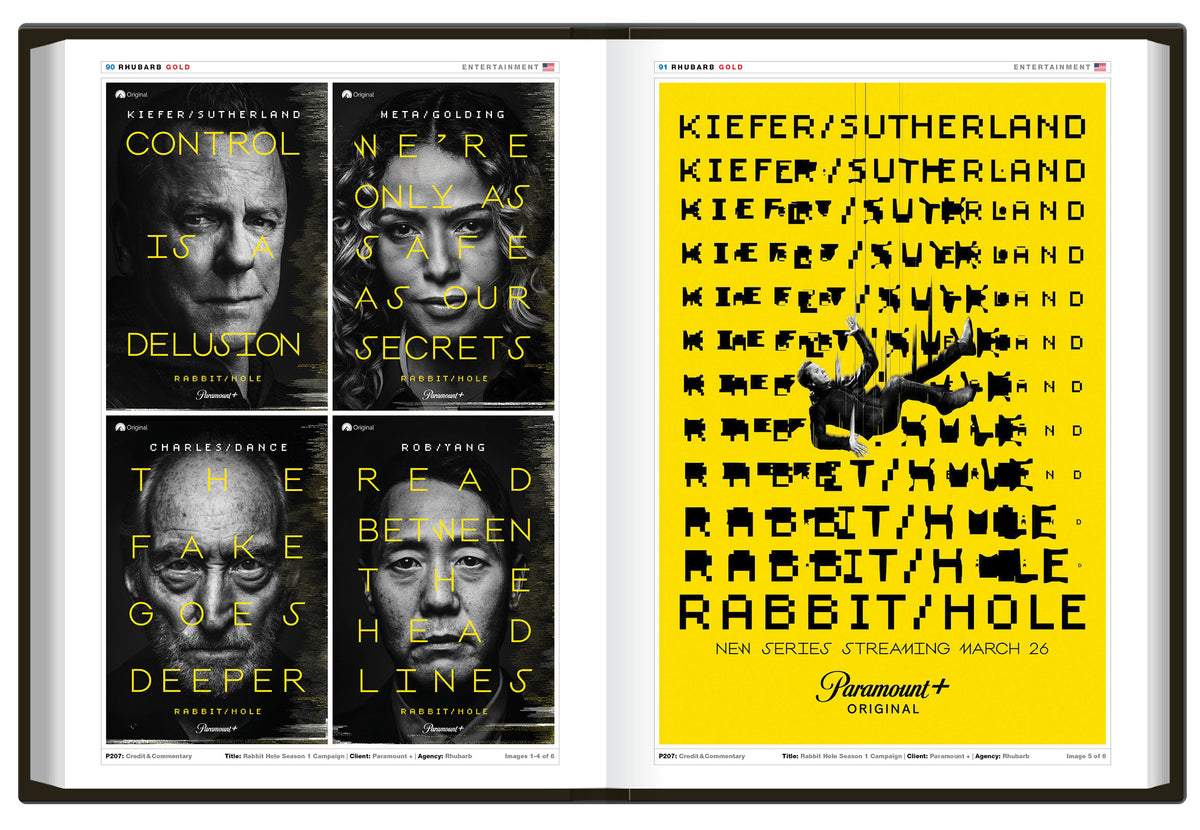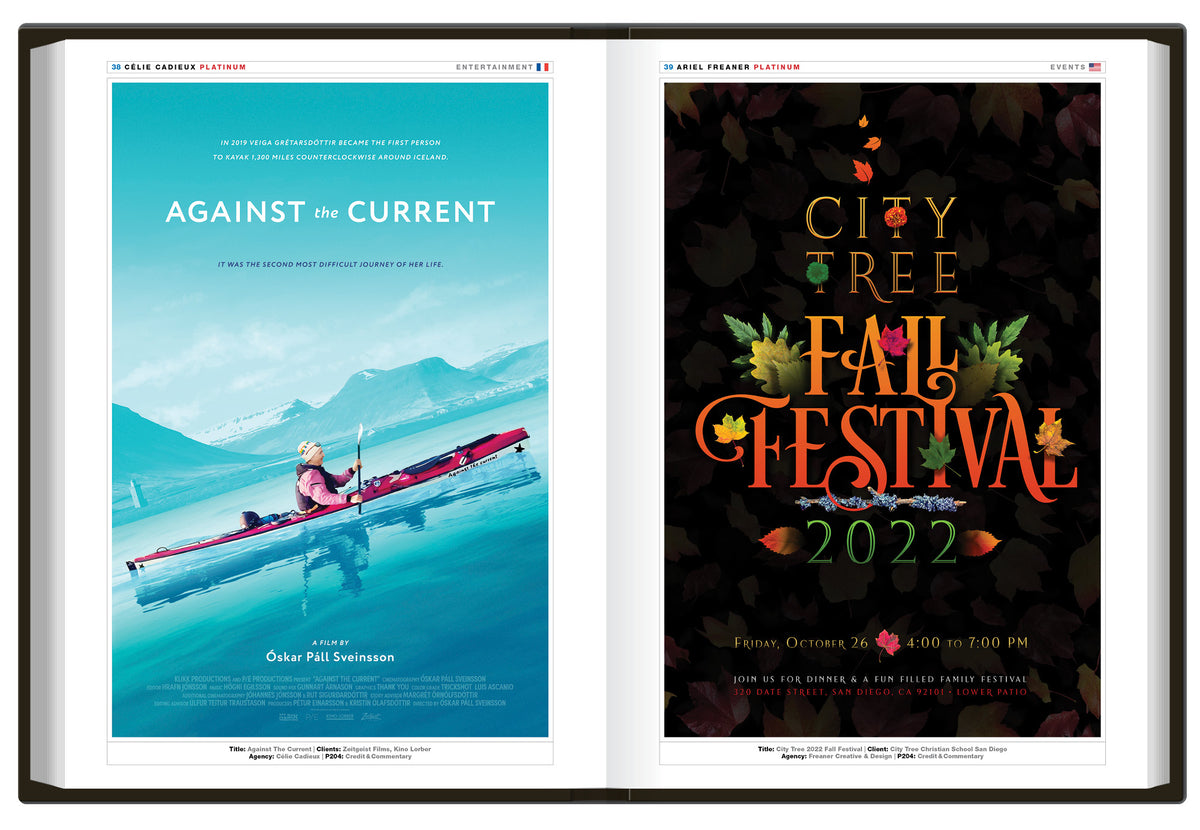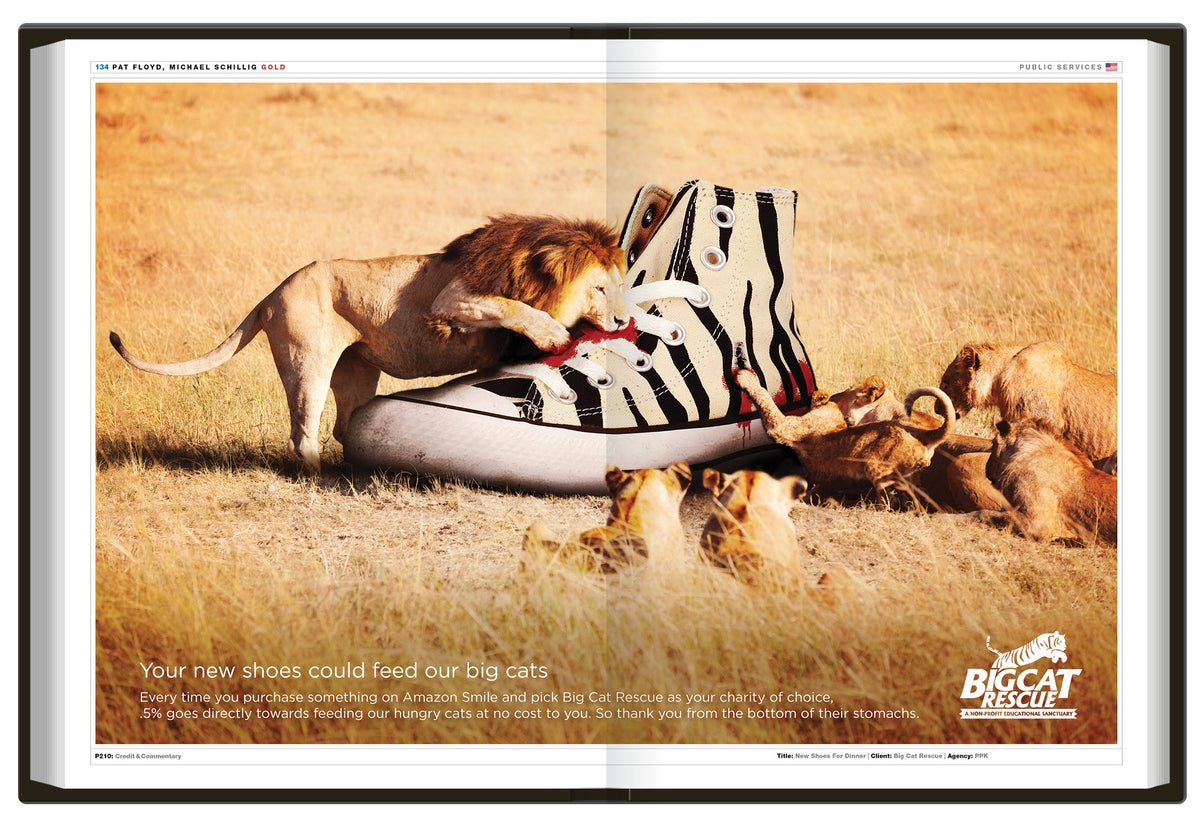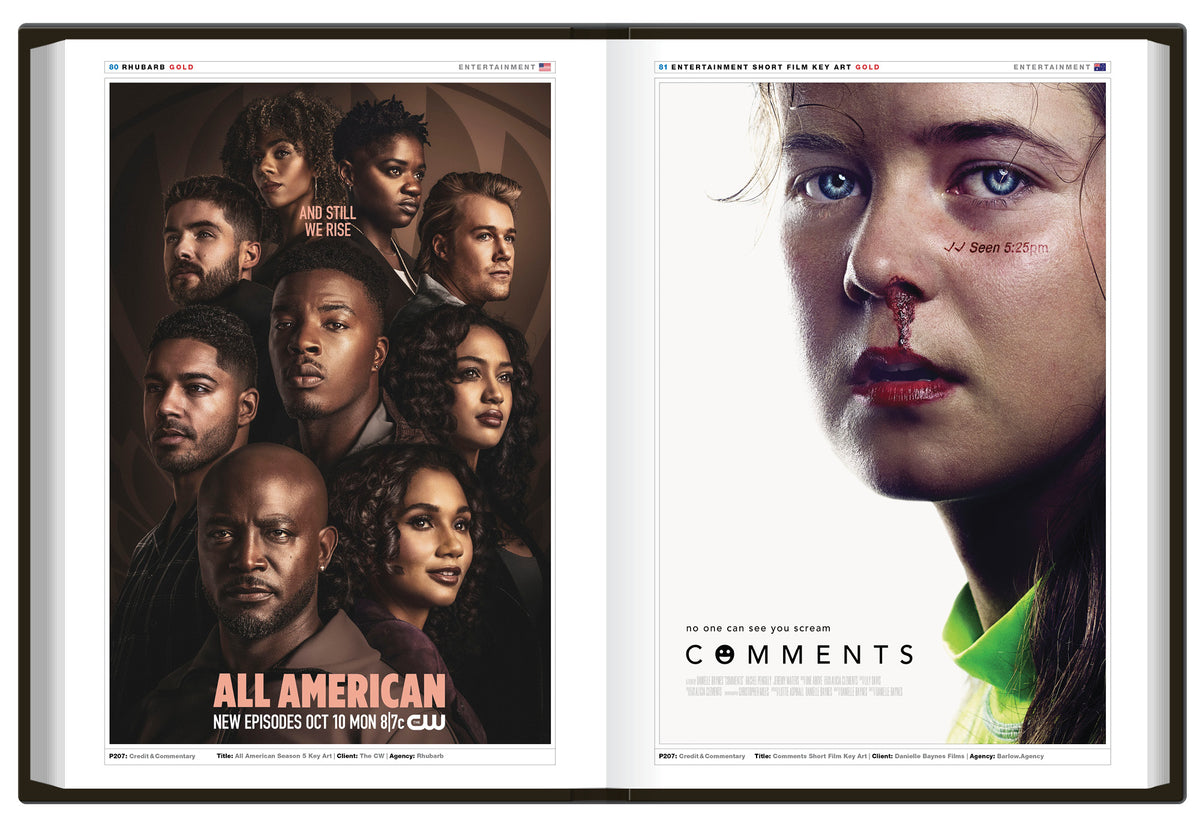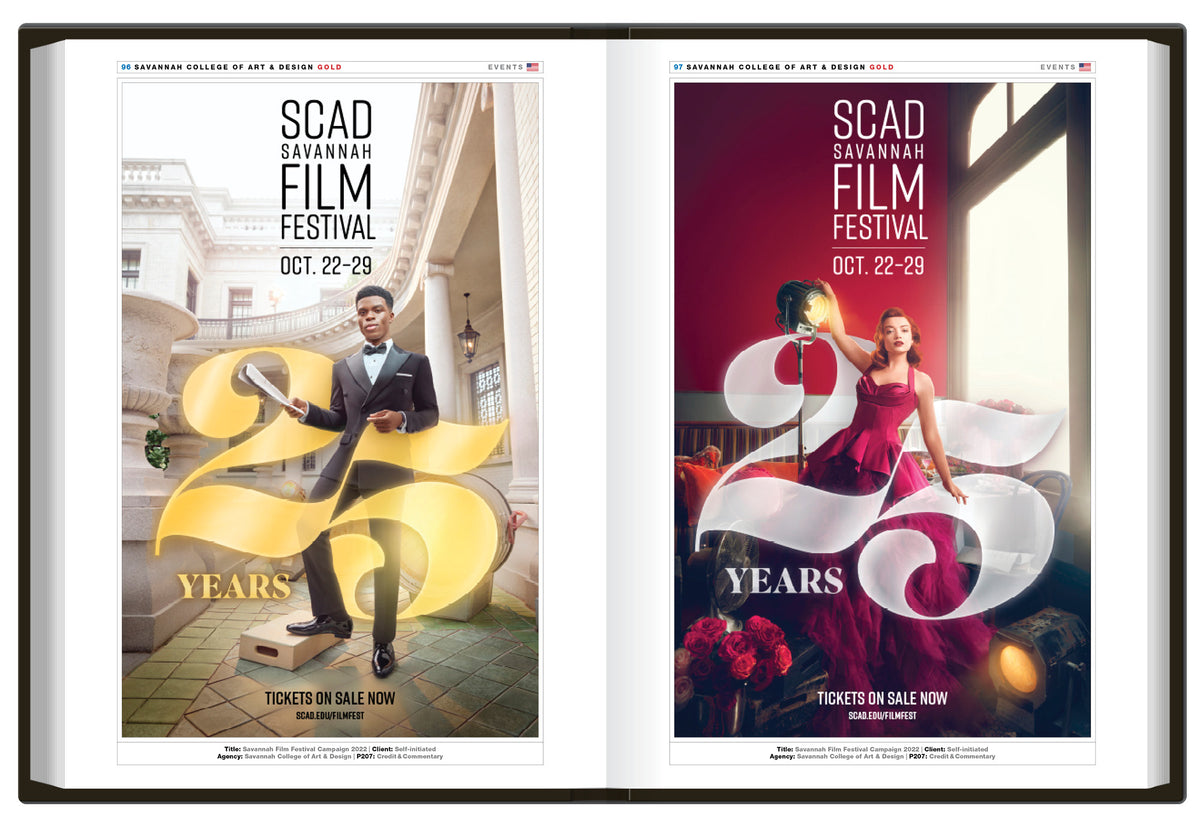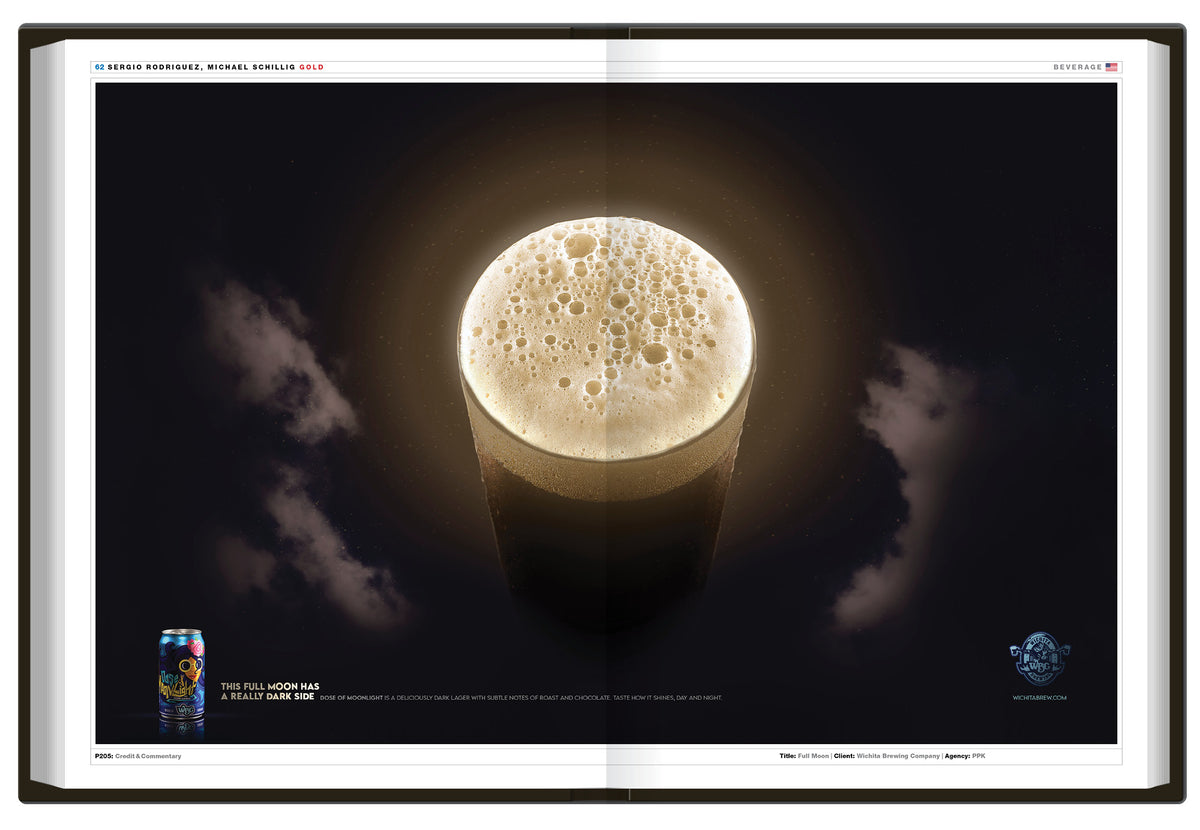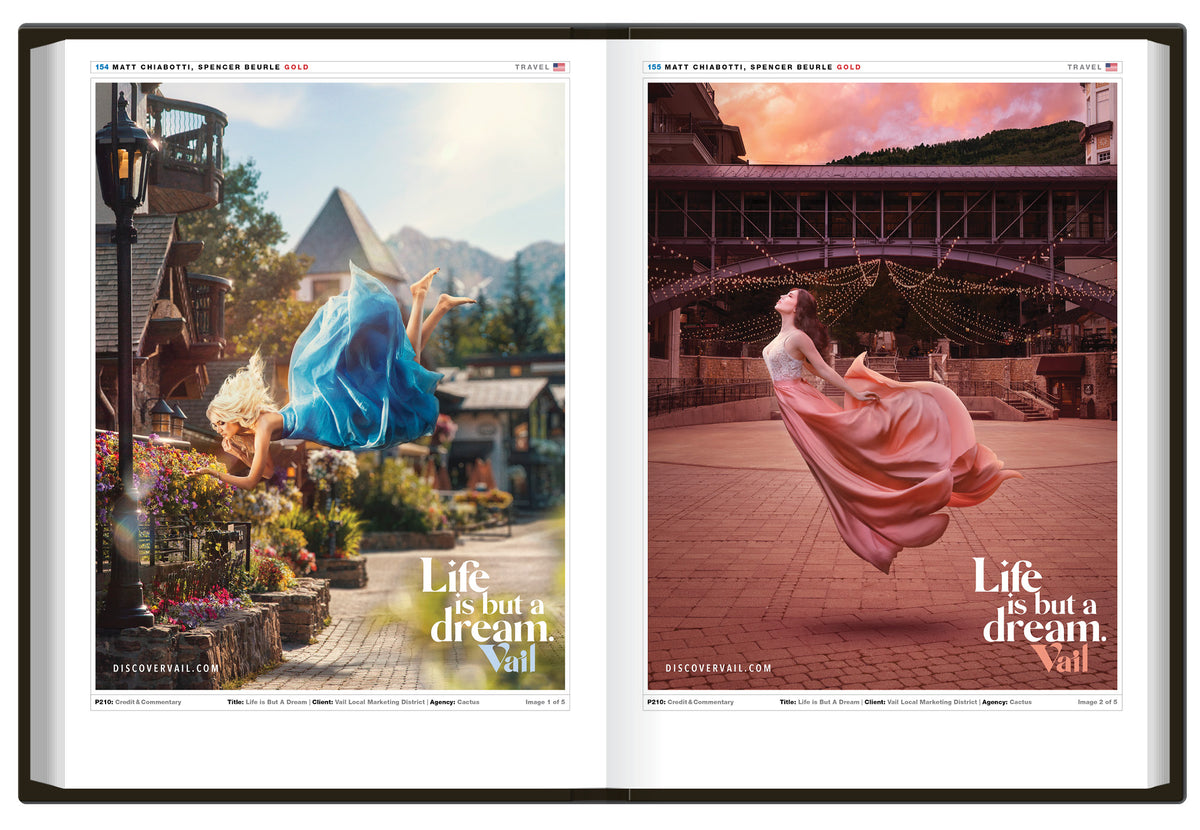 ---
Hardcover, 8.5" x 11.75", 3.30lb, 224 pages, ISBN 9781954632257
Print version available in February 2024

---
Judging Graphis has been an exciting experience where I had the privilege to review a diverse spectrum of creative ideas. As a juror, it becomes apparent that advertising transcends borders, as the entries spanned continents, each offering unique perspectives on storytelling and persuasion.

—Andrea Por, Associate Creative Director, Zulu Alpha Kilo
---
Celebrate all this year's creative brilliance in print! This limited edition Graphis Advertising Awards annual honors industry excellence internationally and features this year's Platinum, Gold, and Silver Award-winning talents and their work. Discover a collection of standout creativity and innovation covering print, video and out of house for clients from Activision to Netflix, Heinz to Diageo, and Lenovo to the Beijing Opera.
---
Winning Entrants: This year's Platinum Winners are ARSONAL, Brunner, Célie Cadieux, Extra Credit Projects, Freaner Creative & Design, PangHao Art Studio, Partners + Napier, PETROL Advertising, ReThink, Rhubarb, SJI Associates, Sukle Advertising, and SUPERFY.

Judges: All entries were judged by a jury of award-winning leaders in the advertising world: Ariel Freaner from Freaner Creative & Design, Alan Hunter and Ben Nessan from PETROL Advertising, Suzy Jurist from SJI Associates, and Christina Roche and Andrea Por from Zulu Alpha Kilo.

Contents: This Annual includes amazing Platinum, Gold, and Silver Award-winning print and video advertisements, as well as Honorable Mentions. Also featured is a selection of award-winning judge's work and our annual In Memoriam for the advertising talent we've lost over the last year.

Credits & Commentary: Platinum and Gold Winners describe their assignments, the creative process behind the finished product, and the results of their work.

Selling Points: The book contains full-page images of Platinum and Gold Award-winning work from many prestigious advertising agencies. Images Silver-winning work and Honorable Mentions are also included. All work is equally presented and permanently archived at Graphis.com.

Audience: This Annual is an important tool and a much-needed source of information and inspiration for advertisers, professors, students, and anyone with an interest in the visual arts and advertising.